---
published: 28 / 10 / 2003
---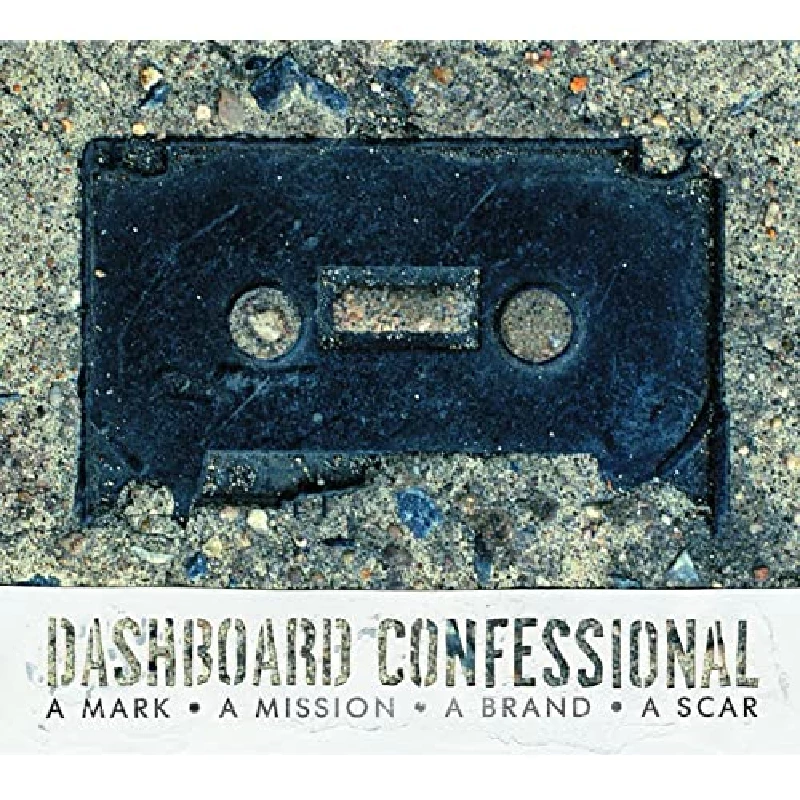 intro
"Stunning and affecting" third album, which finds Dashboard Confessional ", marking a move away from the simple acoustic emo of previous records...and towards a fuller, more upbeat sound"
For his third studio album, Dashboard Confessional main-man Chris Carabba has recruited a full band, marking a move away from the simple acoustic emo of previous records 'The Swiss Army Romance' and 'The Places You Have Come To Fear The Most' and towards a fuller, more upbeat sound, reminiscent of fellow emo champions Jimmy Eat World. On first listen I was left unconvinced. The beauty of the previous records was the ability of the listener to connect instantly with Carabba's openness and emotion, due in no small part to the stripped down nature of the music. The addition of a drummer, bassist and second guitarist seemed to take away from that somewhat. But listening closely to the lyrics of the new songs, I realised the more upbeat nature of the music suits the "happier" vibe of the songs. Where before Carabba would sing about heartbreak and treachery, now he sings about revenge and refusing to take it lying down. This is a man who's had enough. And it works. We open with classic 'Hands Down', a song originally featured on the 'So Impossible' EP in 2001. A beautiful song in its original incarnation, with the band behind it takes on a new power that moves it to a new level. The lyrics remain as fraught and affecting as ever, and you'd think it was the first time Carabba had sung them - "My hopes are so high that your kiss might kill me / So won't you kill me? / So I die happy?" still sends a shiver down my spine. 'Rapid Hope Loss' finds our man in particularly cutting mood ("Thanks for waiting this long to show yourself / 'Cos now that I can see you - I don't think you're worth a second glance"). It follows a quiet verse / loud chorus structure which suits Carabba's multifaceted voice perfectly, whilst also showcasing the dynamics of the new band. It's a formula which is also applied to the brilliant 'Bend And Not Break', a defiant blast of devotedness ("Won't you hold me now? For you I rise, for you I fall"). 'Ghost of A Good Thing' harks back to the old days of acoustica; a simple, touching melody telling of lost hope and pointless memory grabbing. If there's a downside to Dashboard Confessional it's the hit-and-miss nature of the faster tracks. 'Am I Missing' veers dangerously close to dumb 'punk' a-la Blink 182, but is saved at the last minute by the gorgeous refrain of the chorus. And anything can be forgiven when 'Carve Your Heart Out Yourself' shows it's incredible self. What seems like a medley of different tunes is bonded together by a common lyrical theme of hope, Carabba telling how "It takes a silly girl to lie about the dreams she's had / And lord it takes a lonely one to wish that she had never dreamed at all". Touching stuff.  And as if to prove their versatility, 'Hey Girl' is a poppy little number with a memorable guitar hook and a catchy melody. The LP closes with 'Several Ways To Die Trying' (excluding the UK bonus tracks, which are pleasant enough) - a contender for this band's greatest moment. "Take notice, take interest, take me with you" Carabba implores over a beautiful guitar, building to the huge crescendo of the chorus - "They're burning the roads they built to lead us to the light / And blinding our hearts with their shining lies / While closing our caskets cold and tight / But I'm dying to live." It's a beautiful lyric that sums up the feel of the whole album - hope in the face of adversity, standing up to be counted, and shouting from the rooftops about it. It's a different Dashboard Confessional to what we've heard before, but it's one who have as much, if not more, to offer. It seems a shame that this record has, commercially at least, gone almost unnoticed. Lost amongst the fashionable bands and pop fads, it's hard for something as honest and real as this to catch on. Their popularity is almost entirely down to word of mouth, with the music press in this country only catching on in the wake of their MTV Unplugged album earlier this year. Yet this music comes from the heart, and is good for the soul. It is unlikely Dashboard Confessional will ever sell a million records, and even less likely that they care, because this is not fake, this is not soulless, this is not (to paraphrase Chris Carabba himself) a forgery. They're not trendy enough to hit the NME, not fucked up enough to hit the tabloids. But I urge you in the strongest terms possible to buy this record. It's as stunning and affecting as anything I've ever heard before and you'll hold it dear and you'll love it. Then you'll go out and buy the previous records
Track Listing:-
1
Hands Down
2
Rapid Hope Loss
3
As Lovers Go
4
Carry This Picture
5
Bend And Not Break
6
Ghost Of A Good Thing
7
Am I Missing
8
Morning Calls
9
Carve Your Heart Out Yourself
10
So Beautiful
11
Hey Girl
12
If You Can't Leave It Be, Might As Well Make It Bleed
13
Several Ways To Die Trying
14
This Old Wound (Non-LP Version)
15
The End Of An Anchor (Non-LP Version)
interviews
---
Interview (2007)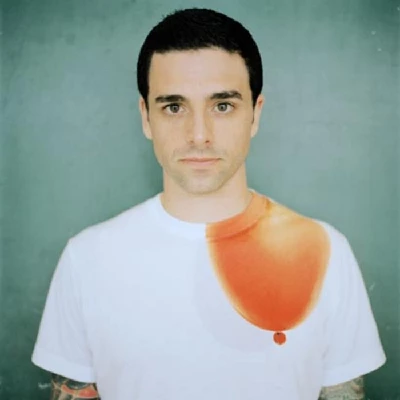 Starting as a solo project for Chris Carabba and soon expanding into a full-band, Dashboard Confessional have just released their fourth album, 'The Shade of Poison Trees'. Jonjo McNeill speaks to Chris Carabba about his decision to return to his acoustic roots with it.
favourite album
---
The Places You Have Come To Fear The Most (2004)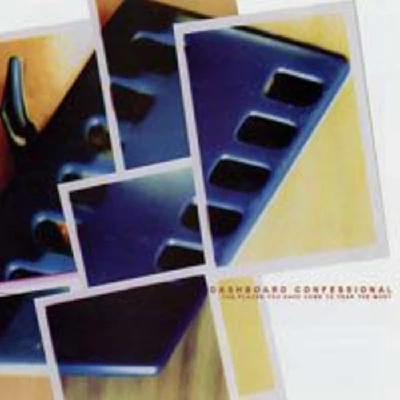 An odd encounter with a Vagrant records sampler plunged Jonjo McNeill into the beginning of a love affair with emo group Dashboard Confessional. He writes about the hold the band's second album 'The Places You Have Come To Fear The Most' has on him
features
---
Dashboard Confessional (2006)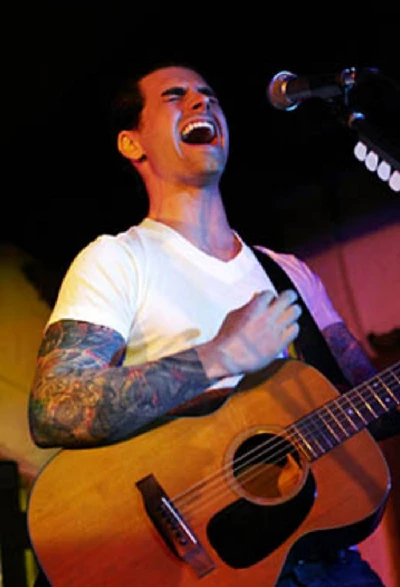 American acoustic/electric guitar emo outfit Dashboard Confessional have recently released their fourth album,the Daniel Lanois-produced 'Dusk and Summer'. Anna Gudaniec photographs them at a lunchtime fan club gig at the Borderline in London
reviews
---
The Shade of Poison Trees (2007)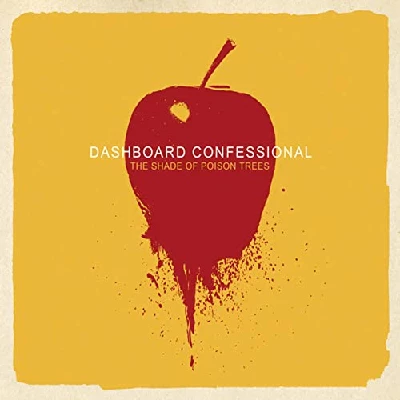 Stripped down, but powerful fourth album from Dashboard Confessional, which finds frontman Chris Carebba rejecting the overly polished sound of the recent past, and going back to his acoustic roots making a return to form
So Impossible (2003)
Pennyblackmusic Regular Contributors
---