---
published: 9 / 2 / 2003
---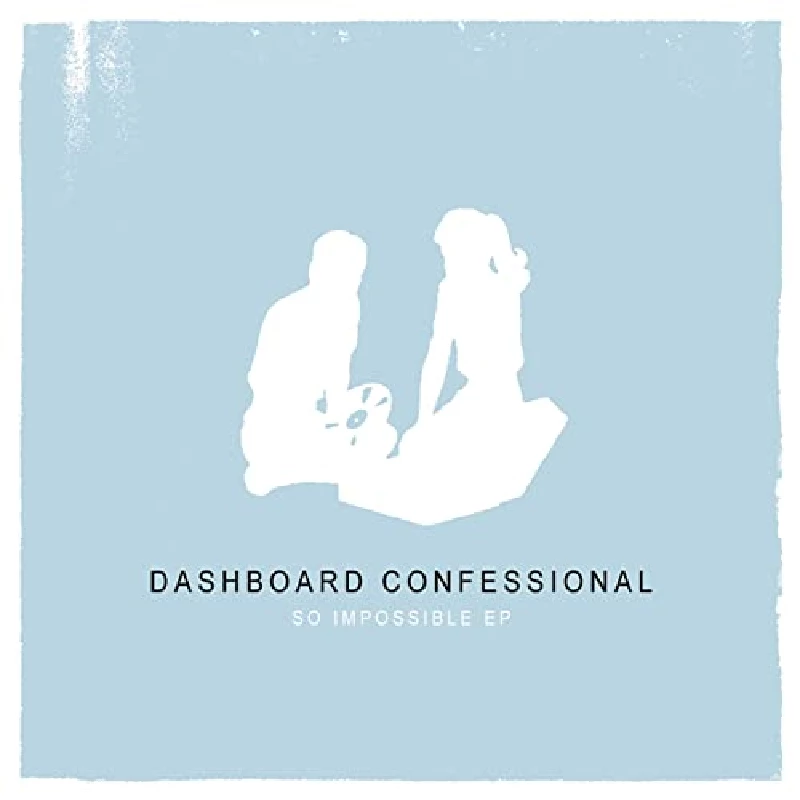 Label: Vagrant
Format: CD
intro
Remarkable solo debut release by Chris Ender Carrabba, the frontman with emo group Further Seems Forever, that chronicles both "every break up you've had, and every break up you ever will have".
Chris Ender Carrabba had been playing in various punk bands since the early 90's and chose the solo route as a side project whilst playing in Further Seems Forever. Going under the name of Dashboard Confessional, his acoustic laments have reached the hearts of thousands of people, connecting with his raw, emotional honesty. Chris says he uses a 'band' name because his audience become Dashboard Confessional when they join in - it's as important the songs are sung by the audience as it is they are by him. His third EP 'So Impossible' was released in the US in 2001, and can be purchased on import release from this very site. Four tracks of total heartbreak left this listener feeling sad but elated. Never have somebody else's songs touched a nerve in the same way. Carrabba soundtracks every break up you've had, and every break up you ever will have. Described by many as 'emo', there's so much more to the Dashboard sound, and it's refreshing to hear such powerful, punky music played in such a way that it even brought a tear to my eye. We open with 'For You To Notice', an ode of longing to a potential love. The lyrics are incredible, the emotion in them powerful and undiluted -"I'll look so longingly / Waiting for you to want me / For you to need me / For you to notice me." Carrabba, like so many in his genre, sings in a strong American accent, and as overbearing as this can sometimes be, in this case it's finely suited. His guitar playing is superb. Every note picked has a prayer behind it. Every note is longing to make an impression on someone special. 'So Impossible' starts off with the shoe on the other foot, with Carrabba being invited to a party by a girl wondering if he likes "bucking the new trends" and "coffee in the evening", whilst the second verse sees Chris' response - of course he will, he wants to know if she likes "dreaming of things so impossible." More of a story than other Dashboard tracks; 'So Impossible' has a beautiful sentiment behind it, and leaves you hoping that our Chris gets his girl. 'Remember to Breathe' is pure melancholy. Telling us how he prepares to see his girlfriend, Carrabba gives one of his most touching vocal performances, sounding like we've interrupted him crying. Desperate to make a good impression, he imagines her getting ready at the same time as he is, and starts to panic, remembering just in time her advice: 'Remember to Breathe'. This is a fine example of the Dashboard Confessional sound - no overdubs, no percussion, just a guitar and a beautiful voice. There's absolutely no pretentiousness here, no attempt to do anything clever, but the song writing and performing are so impressive that it sounds anything but basic. Last track 'Hands Down' could make Charles Bronson cry. The story of our heroes' best day, he relays how the air he shared with his lover was blessed, how their hearts raced from self control. A subtle melody during the verse leads to an uplifting chorus - "My hopes are so high that your kiss might kill me / So won't you kill me / So I die happy?" It's difficult to choose a sample of the lyrics as each word in this song means so much. Just as you think it's too much to bear, the songs outro could push you to tears: "And you stood at your door / With your hands on my waist / And you kissed me like you meant it / And I knew / That you meant it." The melody and the emotion in Carrabba's voice is so overpowering, you can't help but feel his pain. His thankfulness to this person for being with him, for loving him is incredible, and the true beauty is that he isn't afraid to share it with anyone who wants to hear. So often the great poets hide behind metaphor, but there's none of that here. Every word is from the heart, every note from the soul. Already making huge waves across the Atlantic, Dashboard Confessional are all set to break the UK this year. An album 'The Places You Have Come to Fear The Most' was released last year to huge critical acclaim, and was supported by three recent sell out dates in London. A new single 'This Ruined Puzzle' is to be released in late February, and this has already gained huge support from the music press. It's amazing to think of sharing something so personal with so many people, but Chris Carrabba pulls it off expertly. A tortured soul who loves what he does, he has the power to change lives with his words. This is an exceptional collection of music, and anyone who can listen to it without feeling even slightly touched inside, seriously needs to worry about their ability to feel emotion. At turns happy and sad, this music is, quite simply, incredible.
Track Listing:-
1
For You to Notice
2
So Impossible
3
Remember to Breathe
4
Hands Down
interviews
---
Interview (2007)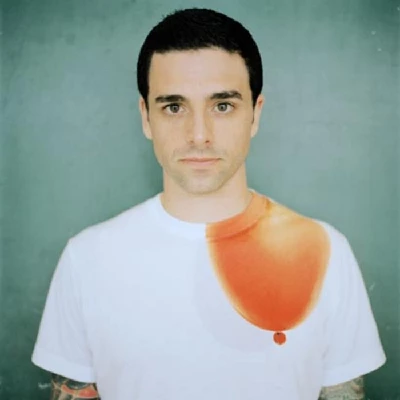 Starting as a solo project for Chris Carabba and soon expanding into a full-band, Dashboard Confessional have just released their fourth album, 'The Shade of Poison Trees'. Jonjo McNeill speaks to Chris Carabba about his decision to return to his acoustic roots with it.
favourite album
---
The Places You Have Come To Fear The Most (2004)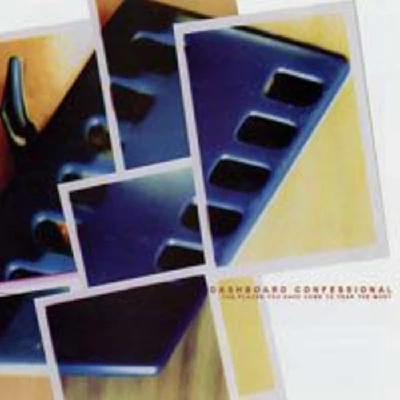 An odd encounter with a Vagrant records sampler plunged Jonjo McNeill into the beginning of a love affair with emo group Dashboard Confessional. He writes about the hold the band's second album 'The Places You Have Come To Fear The Most' has on him
features
---
Dashboard Confessional (2006)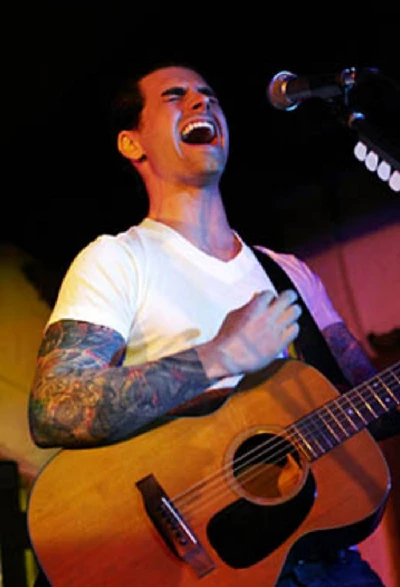 American acoustic/electric guitar emo outfit Dashboard Confessional have recently released their fourth album,the Daniel Lanois-produced 'Dusk and Summer'. Anna Gudaniec photographs them at a lunchtime fan club gig at the Borderline in London
Pennyblackmusic Regular Contributors
---