---
published: 28 / 10 / 2003
---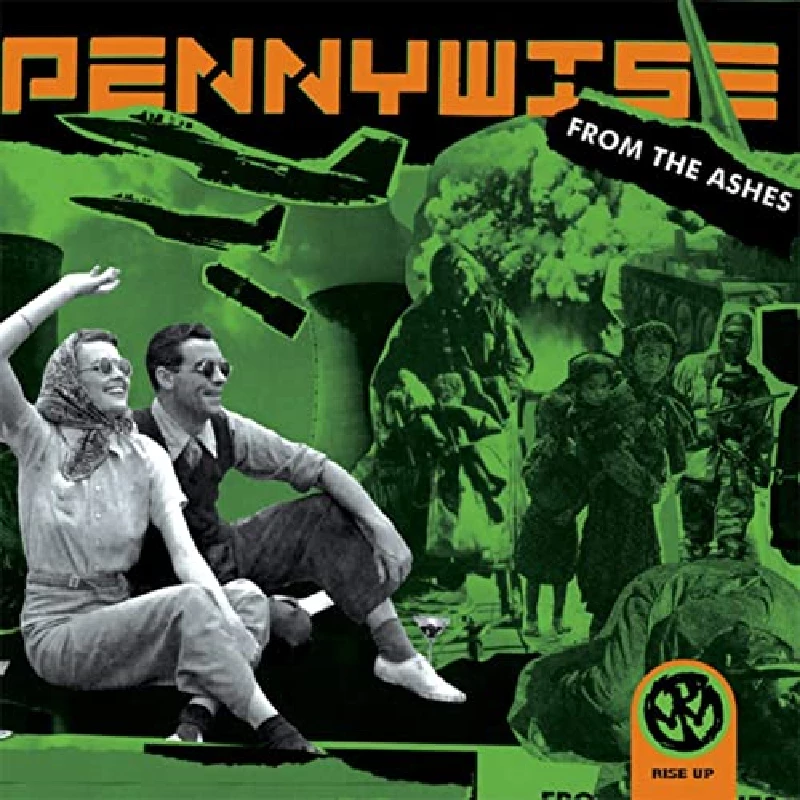 intro
Earnest eighth album from passionate Californian punk rockers Pennywise, that proves to be a return to form
California's most widely recognised punk rock quintet, Pennywise, are back again with 'From The Ashes', their 8th studio full-lengther. It is a remarkable improvement from their sub-standard last offering, 'Land Of The Free' 'From The Ashes' is a portrayal of what is right and wrong with the United States, jibing in part at idolatry and misguided patriotism and pointing out in 'God Save The USA'that it is the President, not the country who is to blame. The title track, 'From The Ashes', extraordinarily bolts out front on this album, and tells of how youth should be savoured, with lyrics sich as "we can we go back to those days/where everything was simple, and nothing could ever change/Can we go back to those days/we didn't ever care at all/I wish I could remain back in yesterday'. Pennywise vouch for the very fact that their very memories will always remain close to their heart. Pennywise (Jim Lindberg - Vocals, Fletcher Dragge - Guitars, Randy Bradbury - Bass, Byron McMackin - Drums) have sometimes been criticised for creating repetitive songs and this is also evident on 'From The Ashes' but to a lesser degree. Yet, with the quality of the tracks on offer, this can easily be ignored; it is but a mere ghost. Including a DVD chronicle of the band and the making of the album, this package stands out. After hearing the band interviews and clips of Pennywise live, 'From The Ashes' begins to make greater sense; in fact it is raised to a completely different level. After 15 years together Pennywise have evidently been the inspiration for newer bands, such as the Deviates, but this new album eclipses these new additions to the punk family; the album leaves us in no doubt that Pennywise knows how to do it best. 'From The Ashes' is at the pinnacle of the Pennywise music revolution. It captures and inspires punk rock in only a way that Pennywise know how to do. Although there are better albums by other artists available on the market, 'From The Ashes' should in no way be ignored, for it contains all that a punk rock fan could desire and endears itself wonderfully through its strength and vitality. It is a must for those wishing to involve themselves in this scene and who want relive how Pennywise helped pioneer the resurrection of this exciting genre.
Track Listing:-
1
Now I Know
2
God Save the USA
3
Something to Change
4
Waiting
5
Salvation
6
Look Who You Are
7
Falling Down
8
Holiday In The Sun
9
This Is Only a Test
10
Punch Drunk
11
Rise Up
12
Yesterdays
13
Change My Mind
14
Judgment Day
Label Links:-
http://epitaph.com/
https://www.facebook.com/epitaphrecords
http://epitaphrecords.tumblr.com/
http://www.kingsroadmerch.com/epitaph-records/region/
https://twitter.com/epitaphrecords
https://www.youtube.com/epitaph
interviews
---
Interview (2005)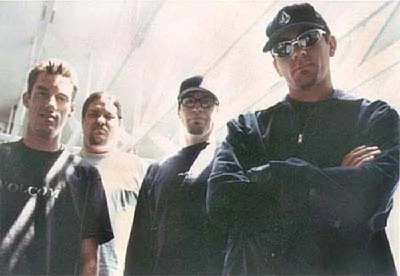 One of the biggest acts on the Epitaph label, Pennywise are currently on a world tour. Guitarist Fletcher Dragge speaks to Anastasia Grabov about his battles with authority, the death of punk rock and what it's really like to "live the dream"
live reviews
---
Brixton Academy, London, 6/6/2004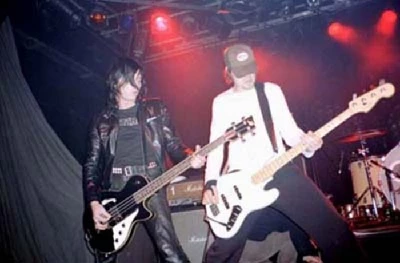 At London's Deconstruction Festival, Philip Vincent finds himself reconverted to punk after watching sets from the likes of Pennywise, MxPx., Anti-Flag, the Slackers and the Beatsteaks
Pennyblackmusic Regular Contributors
---