---
REM
-

Carling Academy, London, 24/6/2003 (1st Night)
published: 17 / 7 / 2003
---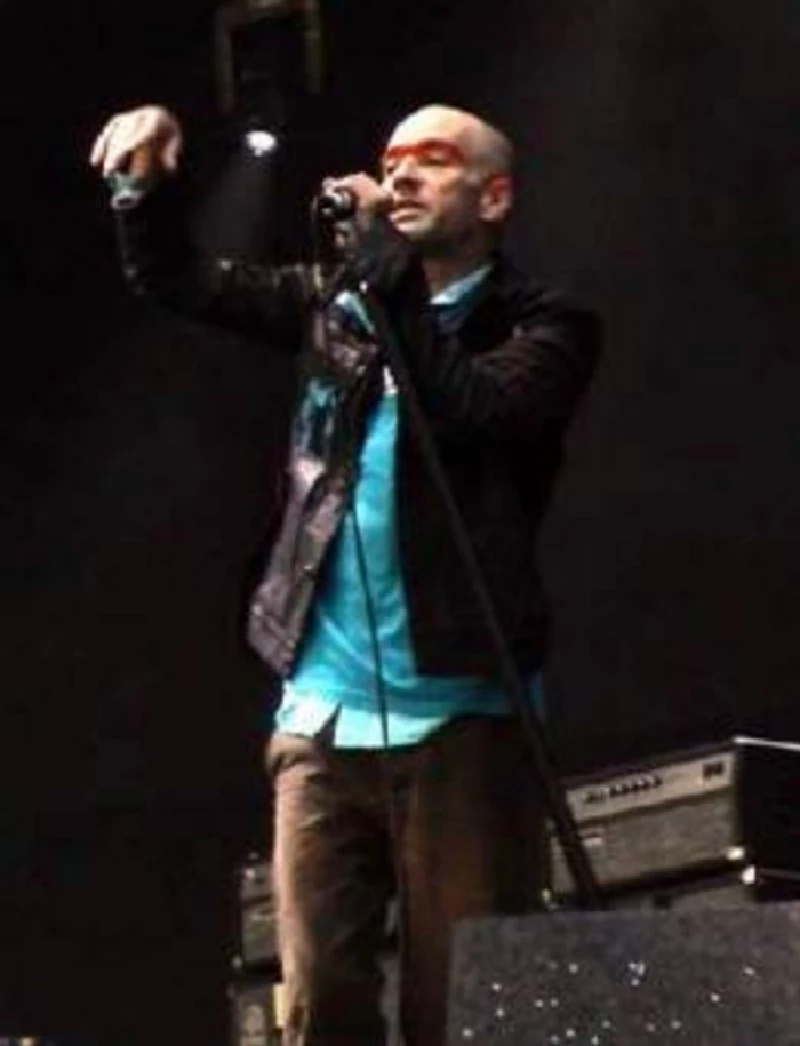 intro
R.E.M. recently played two of their smallest shows in years at the 4500 capacity London Carling Academy. Long term fan Anthony Strutt watches them on the first night play an eclectic Greatest Hits show...
R.E.M. stands for Rapid Eye Movement. The band started out as a 4 piece in 1980 in Athens, Georgia, U.S.A. After several critically acclaimed and student-loved albums recorded on I.R.S. Records they signed to Warner Brothers in 1988. Their first Warner Brothers album, 'Green', came out in 1989. 2 years later they released 'Out of Time' and became household names for the 2 massive singles,'Losing My Religion', and 'Shiny Happy People', which came from that record. The latter song the band don't play live at all. Tonight's show is opened by Peter Yorn who has worked with R.E.M's guitarist Peter Buck and who plays a set of good quality standard Americana style songs. During his performance, the crowd swell and by the time R.E.M. join us at 9 p.m. the former Brixton Academy, which has now been rechristened the Carling Academy, is very full and very, very hot. Seeing R.E.M. these days is not a cheap affair, but their two gigs at the Carling Academy still sold out in seconds, even at almost £42 a ticket after a booking fee. Michael Stipe, Peter Buck and Mike Mills are, however, worth every penny of that £42. Tonight's set lasts about two and a quarter hours, and they play through 24 songs from the 70 which they rehearsed for this current tour. They are touring mainly to plug a Greatest Hits album, which is due out in October, so they are playing this tour mainly for fun and also for us too. Brixton Academy holds about 4500 punters, but, apart from one offs and fan club shows, these two shows are the smallest club gigs the band have played since their '89 'Green' tour. R.E.M. gigs are not just gigs. They are events. They are one of the world's biggest bands and they are the only band of their nature along with the Cure who I have always been loyal to and who I have kept my loyalship for even though they can now play stadiums and demand silly ticket admission prices. They, like the Cure, still know how to entertain and educate, and most of all still know how to rock. When R.E.M. join us on stage, they meet with massive applause and launch in to 'Get Up' from 'Green'. This is followed by 'The Wake Up Bomb' from 'New Adventures from Hi Fi'before vocalist Michael Stipe greets us with "Good Evening, I think I have been here before. I think I spent 3 months here filming 'Velvet Goldmine' (a Glam rock film loosely based around the lives of David Bowie, Mark Bolan and Iggy Pop for which Michael was the producer and his film production company made the movie.) After delivering the first single from 'Reveal', 'Imitation of Life', we get told that the band have spent the last 7 months in Vancouver recording new material before they launch into tonight's first new song, 'Animal', which rocks fantastically, before ending with the refrain of "I can vibrate at the speed of light." This is followed by 'The Great Beyond', a fine little single from 'Up', the first album which the R.E.M. recorded as a three piece after the group's original drummer, Bill Berry, left, almost splitting up the band in the process. Next up is a very pleasant surprise as the band deliver the first single from their misunderstood miserable album 'Automatic for the People'. 'Drive' sounds just as great as the recorded version. Michael then tells us : "Hello. Good Evening. We are R.E.M. and this is what we do. Do you like it here tonight ? My job here is to see that every single person has spent their time and their energy well this evening. I hope I am doing my job ? (which goes down well." He then continues "We boomeranged into the Brixton Academy for 3 months shooting the movie, 'Velvet Goldmine'. It was fucking cold, but it is fucking hot now. I kind of prefer it now (Loud Applause). Me and Peter (Buck) came and saw this well known band at the time, who were on their 'Meat is Murder' tour (The Smiths) and there was this guy (Morrissey), who had this movement and it's good, man. You guys know it. He did this thing (Michael demonstrates it) and we were like at the back near the Carling sign, but I watched this guy and he did this thing and I was like 'That's good. I'll take it now." And so I did." Then R.E.M. carry on and play 'Pilgrimage' from their first full album, 'Murmur', and follow this by 'The One I Love'. They then play 4 songs in a row in the correct album order from Side 1 of the absolutely brilliant 1985 record, 'Fables of the Reconstruction/Rescontruction of the Fables'. These are 'Feeling Gravity's Pull', Maps and Legends', 'Driver 8', and 'Life and How to Live It', which Mr Stipe tells us were recorded in London, before saying "We hope you enjoy them." You damn well bet we enjoy them. They make my night. This is followed by Mike Mills leaving his regular instrument of the bass to play keyboards on 'Electrolite', before Michael explains how he would like to thank 'The Radio Times' for cleaning up his teeth for the cover of its Glastonbury issue (R.E.M. headlined the Friday night) and then 'Mojo' magazine for telling everyone the names he uses when he books into hotels. Mike remains at the keyboards while the band perform the lovely 'At My Most Beautiful' from 'Up'. Next is a great rocker called 'Bad Day', which will be the next single. This is followed by 'Losing My Religion' and the glam rock of' 'Star 69' and then a song that surprises me, 'Man on the Moon'from 'Automatic', which gets the whole audience singing along. The last song of the main set is the church organ led, 'Walk Unafraid'. On the band's return, Michael claims that he has just weighed himself back stage and he is now 7 stone, before going into a heartfelt 'She Just Wants to Be' and then another crowd pleaser, the Bill Berry written 'Everybody Hurts'. This is followed by the fabulous early classic 'Little America' from 'Reckoning'. Next up the band play a cover of Patti Smith's 'People Have the Power' After this the band and audience go mad and give us 'It's the End of the World (And I Feel Fine)'. We do , of course, too. Thank you, R.E.M. Main Set List : Get Up The Wake Up Bomb Imitation of Life Animal The Great Beyond Drive Pilgrimage The One I Love Feeling Gravity's Pull Maps and Legends Driver 8 Life and How to Live It Electrolite At My Most Beautiful Losing My Religion Star 69 Man on the Moon Walk Unafraid Encores : She Just Wants to Be Everybody Hurts Little America People Have the Power It is the End of the World The photography that accompany this article originally appeared on the website www.virtual-festivals.com
Picture Gallery:-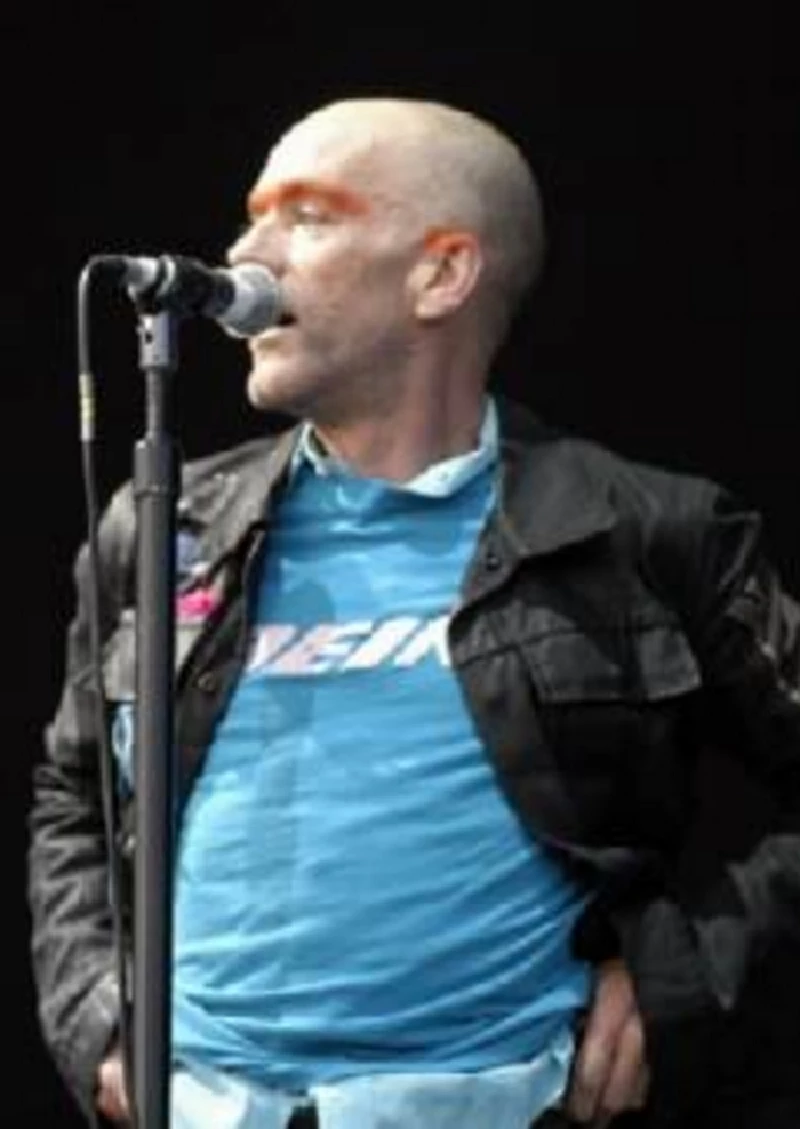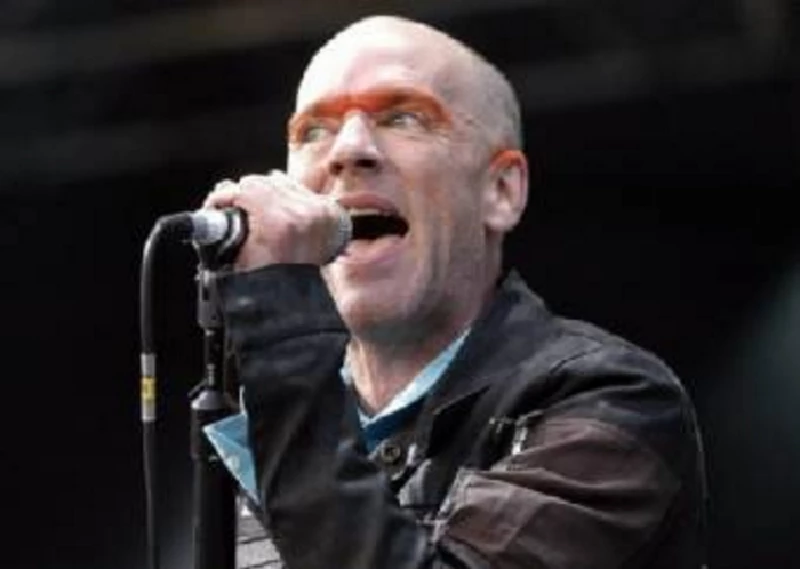 live reviews
---
Royal Albert Hall and iTUnes, London, 24/3/2008 and 26/3/2008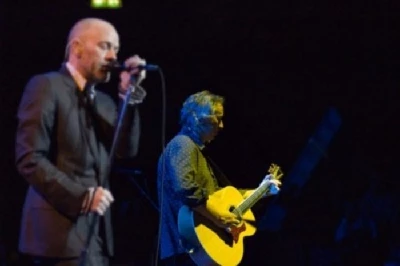 At two showcase gigs to promote their new album 'Accelerate', one at the Royal Albert Hall, the other a tiny show at the iTunes Store, Anthony Strutt watches two very different, but almost equally powerful performances
Hammersmith Odeon, London, 19/2/2005
Make Trade Fair Oxfam, Hammersmith Apollo, 20/9/20
Carling Academy, London, 25/6/2003 (2nd Night)
related articles
---
Alex Rex: Live Review (2019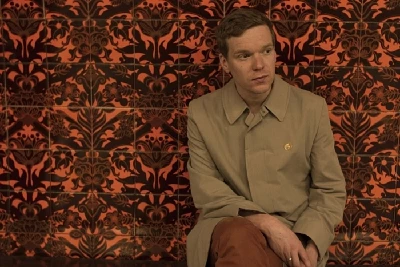 At an intimate and ancient venue in Sheffield Nicky Crewe watches Alex Neilson as he 'ditches bitterness to take us straight to regret' with his dark and powerful music. He also gives us the magic formula for the cure for depression, raising spirits in more ways than one.
Pennyblackmusic Regular Contributors
---