---
published: 12 / 6 / 2003
---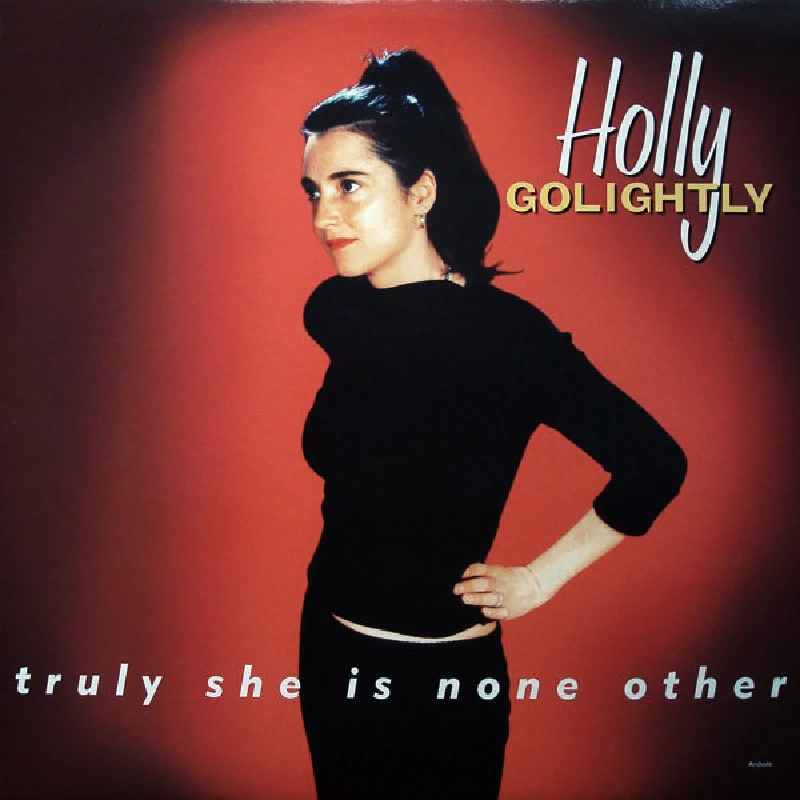 intro
Authentic and impressive stripped down garage rock 'n' roll from former Thee Headcoatees star and long-serving solo artist, Holly Golighty
Basic, rudimentary garage rock 'n' roll may be the current flavour of choice amongst critics, but founder member of cult underground all girl garage band Thee Headcoatees Holly Golightly has been doing it for years, releasing her first solo album back in 1995. She has beavered away over the years putting out numerous albums and singles for a clutch of small indie labels. Hopefully her friendship with the White Stripes (she duets with them on their new album 'Elephant') will bring her to the attention of a wider audience that may have otherwise passed her by. Detractors though will scoff at such an association saying that she's found fame by clutching onto their coat tails and will have formed an opinion before hearing a note. It's their loss though as 'Truly She is None Other' has a charm and freshness not usually seen in these days of slick, over-produced and designer stylised boy or girl bands. It may be soaked in the spirit of 60's, stripped down, simplistic rock – and inevitably recorded at the studio de jour (that's Toe Rag in case you weren't sure) to capture that authentic atmosphere – but the 13 tracks quickly weave their magic of tales about lost love and broken relationships. It's as if early Kinks or The Creation started jamming Robert Johnson or Son House tunes – and Nancy Sinatra appeared as guest vocalist. It has the finesse of the 60's girl-groups, the left-out-in-the-rain emotion of the blues and the rugged DIY attitude of garage bands with grubby knees. Nancy Sinatra is possibly her nearest comparison, not necessarily in vocal style but more in attitude. Both emit a determined self-reliance and independence but still leave themselves exposed and vulnerable. Golightly veers from the tender heartache of 'Tell Me Now So I Know' to the resigned weariness of 'You Have Yet to Win' where she tells her lover that they have still to win her heart and that they are still "free to leave". Vocally Golightly is like Young Marble Giants' singer Alison Statton. Technically not perfect but she's all the better for it, it would lose its enthralling ruggedness and whiskey charm. It veers from the defiant 'Time Will Tell' where she claims: "I'd rather be dead than just pretend I'm alive" to the soft drifting lilt of the closing 'There's an End' with the twang of some surf guitar (with the sun setting in the distance). With the current interest in back-to-basics principles "Truly She Is None Other" might be Holly's finest hour yet.
Track Listing:-
1
Walk A Mile
2
All Around The Houses
3
Without You Here
4
One Neck
5
Time Will Tell
6
Black Night
7
It's All Me
8
She Said
9
Tell Me Now So I Know
10
You Have Yet To Win
11
Sent
12
This Ship
13
There's An End
Label Links:-
http://www.damagedgoods.co.uk/
https://www.facebook.com/DamagedGoodsRecords/
https://www.youtube.com/user/Damgoodrecords
https://twitter.com/DAMAGEDGOODSREC
https://plus.google.com/108116426226489991283
interviews
---
Interview Part 2 (2003)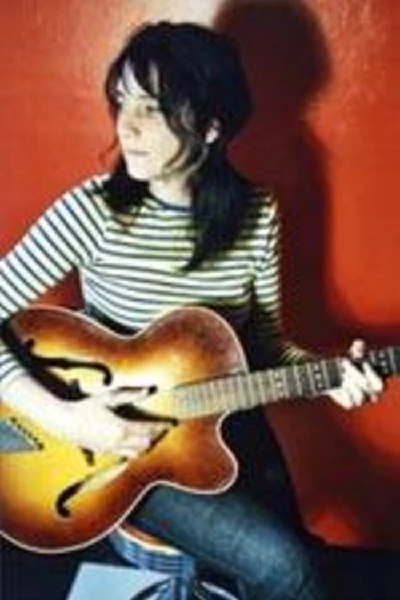 In the second part of our extensive interviewy, which is carried on from last month, with the "Queen of Garage Rock" Holly Golighty, she talks to Mark Rowland about her long-spanning musical roots and dancing...
Interview Part 1 (2003)
Pennyblackmusic Regular Contributors
---