---
Queen
-

A Night at the Opera
published: 25 / 9 / 2002
---
intro
For the latest in our Favourite Albums series, Anthony Dhanendran writes about Queen's classic fourth album, 'A Night at the Opera"
There was a time when Queen were just another band. This was before the hype, the coke, the helicopters, the enormo-gigs, the controversial sexuality and the end. Before all that happened, there was the music. 'A Night at the Opera' was their fourth album, and by the time of its release in December 1975 the band had picked up a reputation as solid glam rockers. Expectation was building after their previous album, 'Sheer Heart Attack', had climbed to number 2 in the charts, and expectations were sated with the release of the ridiculous first single from the new album, 'Bohemian Rhapsody'. But that's not really a good place to start. It's overblown, overplayed and much hated. But let's take it in context. I'm still not sure whether it was good fortune or misfortune to have been just entering the world of music at the point that Freddie Mercury died. When you're at that stage your tastes are largely dictated by the charts and what everyone else your age is into, and at that point Queen were back at number 1 with the re-released 'Bohemian Rhapsody' and the entire class (even the really cool kids) was listening to Queen. And so to the album. The music is of a uniformly high quality, but it flits and skips from four-on-the-floor rock to odd folk-country, classical balladry and out-and-out-weirdness. You can't fault the quality of the songwriting, as you might expect from a band on their fourth album, and in fact their third in eighteen months. 'Death on Two Legs (Dedicated to...', which opens the batting, is one of the best vitriolic hate-songs to be found anywhere, and showcases some of Freddie's best lyrics to date, alongside a formidable guitar, bass and drum line. The album is entirely without track spacing, and so this venomous rant jumps straight into a very short old-style close harmony number, followed by the gloriously silly 'I'm In Love With My Car', which is drummer Roger Taylor's ode to his, er, car. Which he loves, so much so that the song was deemed worthy to be the b-side of that monster opening single. There's plenty of folklore on this album, whether it's the twenties homage of 'Lazing on a Sunday Afternoon' and 'Seaside Rendezvous' or the transplanted sea-shanty of Brian May's ''39'. 'Sweet Lady' and the second single 'You're My Best Friend' seem fairly nondescript set against the rest of the album, but are still fine songs. It's not until we flip the record over that we realise that it has all just been a prelude to the four (and a half) titans herein. 'The Prophet's Song' dwarfs 'Bohemian Rhapsody' in scope, being an epic rock folk tale of storms and death and wise men, and its 145 second a cappella harmony section has to be heard to be believed. The string madness outro segues into the truly beautiful 'Love of My Life', a hurt and sorry tale of love gone wrong set to sparing and sympathetic instrumentation. The final three tracks on the album are 'Good Company', another old fashioned ditty from May ;'Bohemian Rhapsody', which needs nothing further said about it, other than that it somehow fits here at the (almost) end of this headcase of an album, and the now famous Queen rendition of the National Anthem, which is tame by today's standards, but must have sounded positively rebellious 27 years ago. It's carried all along by a solid band who really work well together (and did so in an unchanged line-up for the next sixteen years), pinned to Freddie Mercury's unique voice and range. It's not my favourite album. To pick just one out of so many greats is a daunting concept. But it is a truly great album, and it's one which any music lover should own. The breadth of material is astonishing and even if you can't abide the bombast of the later years the raw emotion still shines through here. It's camp and it's bloody silly, but it's hard to resist falling under the spell.
Track Listing:-
Band Links:-
https://en.wikipedia.org/wiki/Queen
profiles
---
Bohemian Rhapsody (2018)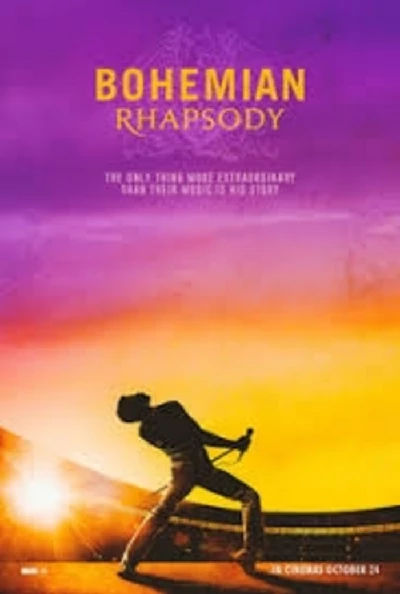 Nick Dent-Robinson asks if the much maligned new film 'Bohemian Rhapsody' about the music of British frontman Freddie Mercury and Queen has been fairly received or whether its bad reviews have been justified.
features
---
The Image That Made Me Weep (2021)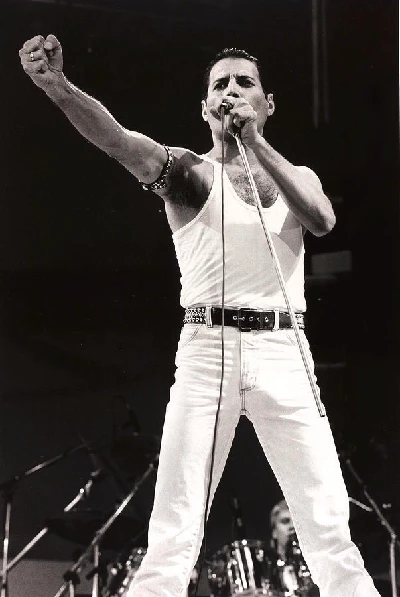 In 'The Image That Made Me Weep', in which a different writer with each edition writes of the impact of a photo or an image on them, Fiona Hutchings reflects on a photo of Queen at Live Aid.
Queen (2013)
related articles
---
Sam Shinazzi: Interview (2015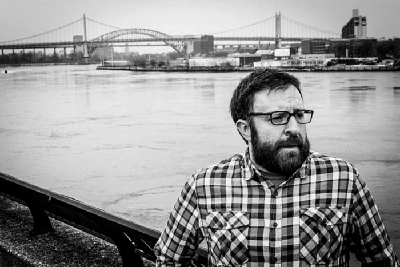 Sam Shinazzi has delivered his strongest set of songs so far with the release of his fifth solo album, 'Forever and Now'. In a rare interview with him, Malcolm Carter talks with Sydney-based Shinazzi
Pennyblackmusic Regular Contributors
---