---
Oasis
-

Heathen Chemistry
published: 23 / 6 / 2002
---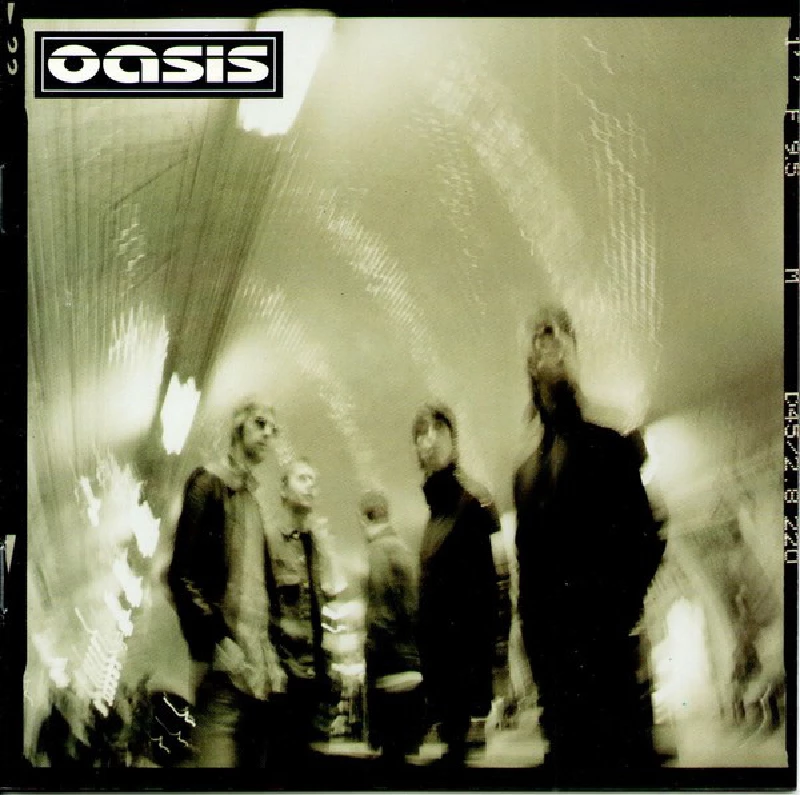 intro
Predictably catchy, but uninspiring and unoriginal jukebox pop from the Gallagher brothers
Oasis couldn't come up with an original idea if it hit them between the eyes, right in the monobrow. You know what really, really scares me though ? 'Heathen Chemistry' will be like 'What's the Story Morning Glory…'. You buy it and it's nothing special, consigned to the CD graveyard of similarly typical Oasis mainstream pop/rock and you know what, somehow six months later we're all singing the words and they're jukebox classics and Noel and Liam are stratospherically launched back into tabloid-land as they spend the time between this album and the next escorting B list models to A list parties. thus making the musical advances of a tone-deaf snail. Oasis have characteristically plagiarized the musical manifesto John Lennon. "Heathen Chemistry' is catchy but generic, but I know it's going to be a grower. I'm never going to love this because it's not original. It looks, feels, sounds and smells like Oasis. Liam's monotonal, simplistic attempts at composition result in the drone of 'Songbird', reminiscent to my mind of Lennon's 'Beautiful Boy' but arguably one of the more honest, genuine lyrics on the album and a truly gorgeous little tune. Liam also penned 'Born on a Different Cloud', his voice reverbed in ghostly homage to the late John and the antagonistic 'Better Man'. 'Hindu Times' only differentiating feature is the repeated guitar motif. The intro of "Force of Nature' is lifted right from Iggy Pop's 'Nightclubbing' and is obviously a ranting diatribe from Noel to Meg Matthews. 'You're smoking all my stash/ Bburning all my cash/I'll bet you knew right away/It's all over town that the sun's going down on the days of your easy life' – ouch. 'Hung in a Different Place' is guitarist Gem Archer's track., and has the brothers Gallagher obviously playing Lennon/McCartney to Gem's Harrison… Archer's generously recreated the archetypal Oasis track. Critics have bemoaned Noel's singing on this album but I've got no complaints and it makes for a change from Liam's incessant whine. I'm not dissing Oasis because it's 'uncool' to love the boys who done good and got to the mainstream. I think we all loved their first two albums and this, their fifth is really the annexe to 'What's the Story'… therein lies my gripe.There's really nothing more to say, it's the album you thought it would be. A safe-bet reminder to the public that Oasis are still around and looking to muscle back the status of mega-band they think they are, but no radical departure or earth shattering musical progression here. After all, there's money to be made. But I'll give them this, it's definitely a grower. Six months from now, you and I will be parting with our jukebox dollars to hear these familiar pool playing, lager swilling tunes. Lad culture is alive and well.
Track Listing:-
1
The Hindu Times
2
Force Of Nature
3
Hung In A Bad Place
4
Stop Crying Your Heart Out
5
Songbird
6
Little By Little
7
A Ouick Peep
8
(Probably) In My Mind
9
She Is Love
10
Born On A Different Cloud
11
Better Man
Band Links:-
http://www.oasisinet.com
https://www.facebook.com/OasisOfficial
http://oasisofficial.tumblr.com/
https://twitter.com/oasis
Visitor Comments:-
8

Posted By: Jono Jonotipple2002@vizzavi.ne, Norwich england on 01 Jan 1900
After the disappointment of behere now and standing on the shoulders of giants. Oasis back are to the old stuff, and lets face it its also their best stuff. There are not to many albums out there that you can sit and listen to with out skipping at least one track, but this is one of them there is not a single song on the album that I dislike. And I'm sure that can only be a good thing. At last oasis are back to there best.
---
related articles
---
Andy Bell: Interview (2015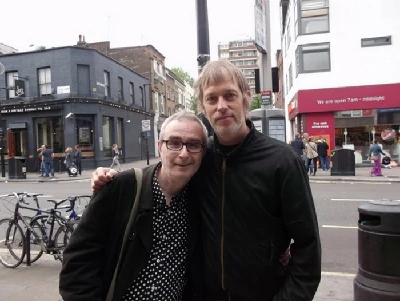 Anthony Strutt speaks to Andy Bell, the guitarist with Ride, in an archive interview from 1997 about his then new band Hurricane #1, and then again before one of Ride's recent reformation gigs at The Roundhouse in london
Pennyblackmusic Regular Contributors
---