---
published: 22 / 3 / 2002
---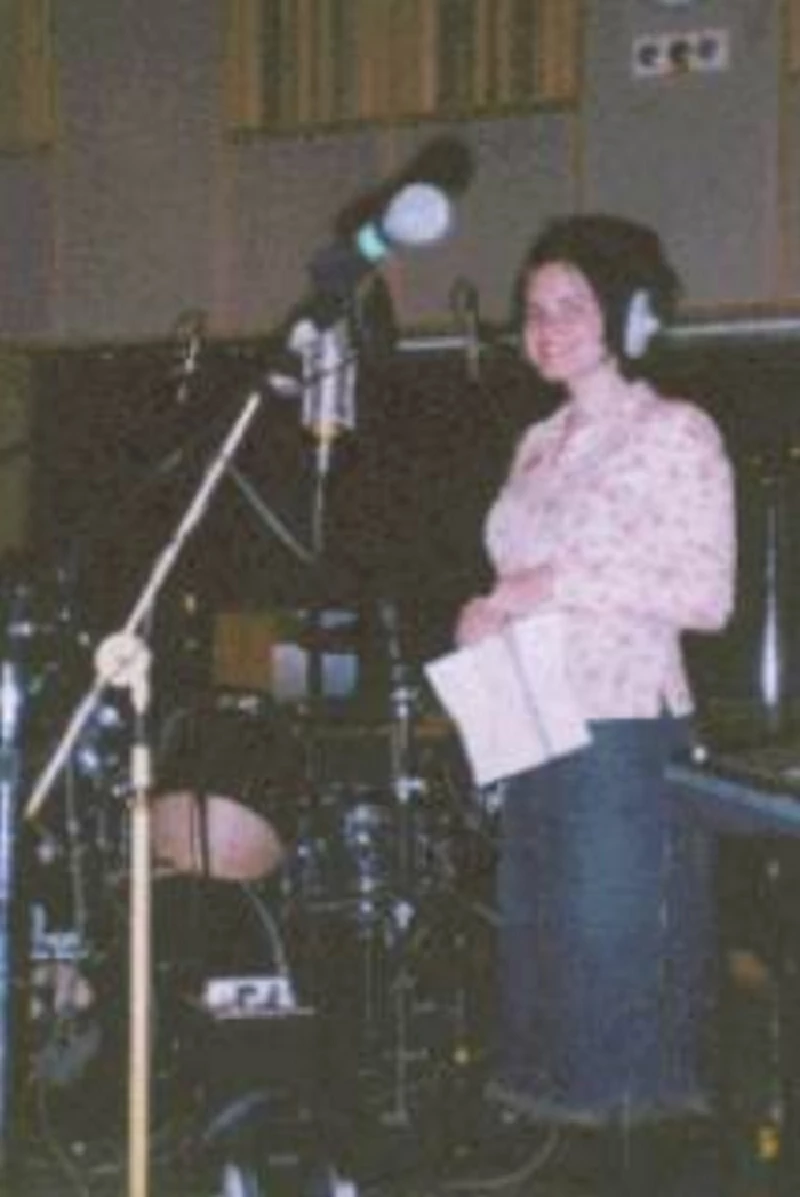 intro
Described by John Peel as "the pop sensation that's seeping the nation", Norwich band Bearsuit are one of the rising stars of indie pop. In one of their first interviews, Gary Wollen catches up with the group on a North London stairwell
Such is the nature of Bearsuit that a full two days after interviewing them I'm still pondering over the correct collective noun for bouncers, about farmers cruising around the centre drag of Norwich in their GTI tractors with gaudy go faster stripes and a whole lot of other things that aren't vaguely connected to their music. What you get with Bearsuit in conversation is exactly what you can expect either live or on records. The answers and the way they are delivered are quick fire, stumbling, tangential, slightly esoteric yet utterly accessible, fun, frenzied, but are always thoroughly enjoyable and entirely gripping. I am sitting backstage in a stairwell in North London after Bearsuit have just finished blowing away the third American band in as many weeks on a London stage despite various technical and sound difficulties. Your writer is once again left wide-eyed, opened jawed and delirious. So first the question that begs an answer - the name Bearsuit? LISA: Iain wanted to make enough money to make his own Bearsuit because he liked the idea of having one to wear and he thought the only way he could make the money was to make a band called Bearsuit and to try to play some gigs to make the money to make the suit. Unfortunately we've been going for about five or six years and we still haven't got enough money to make one yet. MATT: It's a bit like a patchwork quilt really. JAN: Yeah, we've got a head and one body, but we need one each for all of us now. The songs swing drastically from frenzied distortion to serene tweeness IAIN: We just play the same thing for so long and then we get bored. We wouldn't want to bore the audience so we change what we're doing every now and again. If we just did a country and western song for three minutes even I would be bored of hearing it. TRU: We put all our influences in one song. IAIN: Exactly, and the next song we play all the influences again but in a different order. What kind of influences? JAN: Bonnie Tyler. IAIN: But only before she backcombed. MATT: Early Chris Rea. LISA: We've all got really different tastes in music. IAIN: We really don't have set bands as influences whatsoever .We influence each other .We just play what we think must be the modern music but we're not sure. We imagine people must like Stereophonics because we see a lot of articles with them in and imagine that they are popular so we try and learn their songs .In fact most of our songs are covers of Travis. It's just that no one's noticed. When they instruct you to sing,you do as you are told. IAIN: Yeah that's right we're used to being dictated to, so we do as we're told. LISA: He is quite a fox though isn't he? Thanks a lot LISA: Not you! Fran… he's quite a fox. There you go readers. One good reason not to ban hunting! Who writes most of your songs, apart from Travis? LISA: Iain writes the songs then we sort of make up bits and build on what Iain's written, but Iain is the brains. IAIN: We're not playing for a couple of months now while we concentrate on new songs. There will be two singles then an album of the singles. You've got to remember that 'Drinkink' has only just come out, but yeah two singles then an album. LISA: Yeah then another album. JAN: A CD, then six more albums then an EP IAIN: Oh yeah? They said I could stop after the fourth one (shakes his head). No way not six AND an EP! Who's they? Could that be the record company the Sickroom Collective? How does the collective work? IAIN: It's not a collective it's a dictatorship. LISA: It used to be a collective, but Rhys, our manager broke away and declared himself a dictator. IAIN: We're oppressed peasants working for a dictator. He doesn't give us any money does he? LISA: No. See he won't spend money on instruments so we have to play saucepans on stage. MATT: We pass them round afterwards to get donations for food. Where else have you played? MATT: Two London gigs, Liverpool, Norwich surprisingly enough, two in Sheffield, Leeds, Peterborough, Cambridge and Chelmsford. LISA: In the Summer we are playing a festival in Spain. IAIN: Yeah, we are headlining their version of Glastonbury. LISA: So far, all the gigs have been pretty cool, but we didn't get on with the Manager at the Liverpool gig. IAIN: We met some nice people in Liverpool but the gig was the worst we have ever done. JAN: We had a fight. LISA: We had a fight and IAIN smashed his guitar on the floor and broke the neck, I think he dropped it. The thing is he's only got one guitar, we had to borrow one last night. JAN: The manager of the venue was a wanker! IAIN: Yeah, he was a complete fucker ! MATT: You can quote us on that. I think I just have. LISA: The Manager said girls shouldn't drink pints, it makes them ugly. We couldn't believe it. In my experience, the opposite is true. The more pints I drink the prettier they become. IAIN: We decided we were going to beat him up, but he had a fleet of six bouncers. Surely then the collective noun for bouncers is 'An Ignorance' MATT: Yeah, they were scary as well. LISA: We are gonna play Scotland in the summer when its warm and Finland as well. Did you know we recorded 'Hey Charlie, Hey Chuck' in Finnish and it went to the top of the charts in Finland ? IAIN: We sold 30 singles to get it to Number 1 in Finland. What music did you listen to coming down here in the Van? MATT: We've got no radio in the van. LISA: We haven't got technology, I've heard of CDs before but I've never seen one. JAN: We haven't got electricity in Norfolk yet. IAIN: We live right out in the country. You know at the beginning of Sale of the Century when the man on the horse revolves. That's not electric, its Geri Haliwell crouching below turning it. LISA: We say all this, Norwich is a brilliant place and we just don't want everyone to discover it and spoil it. Do you rehearse a lot? LISA: We rehearse a lot. It'sjust we're so bad it still ends up sounding like this. We have a 3-hour rehearsal to get to that. MATT: We rehearse badly a lot. LISA: We doss around a lot in rehearsals and drink to much tea. IAIN: Yes, caffeine and fear are our main inspirations. We wind up the interview there as last orders beckon but later, during casual conversation, on more pressing matters I discover that if they had a TV program (which they should) it would be 'The Muppets'. They reveal a reverence for 'Jamie and the Magic Torch' and more than a passing interest in SMTV, mind you, only with Ant and Dec. I learn that Hey Joska, Hey Jokkunen is Finnish for … well, you can probably guess!
Picture Gallery:-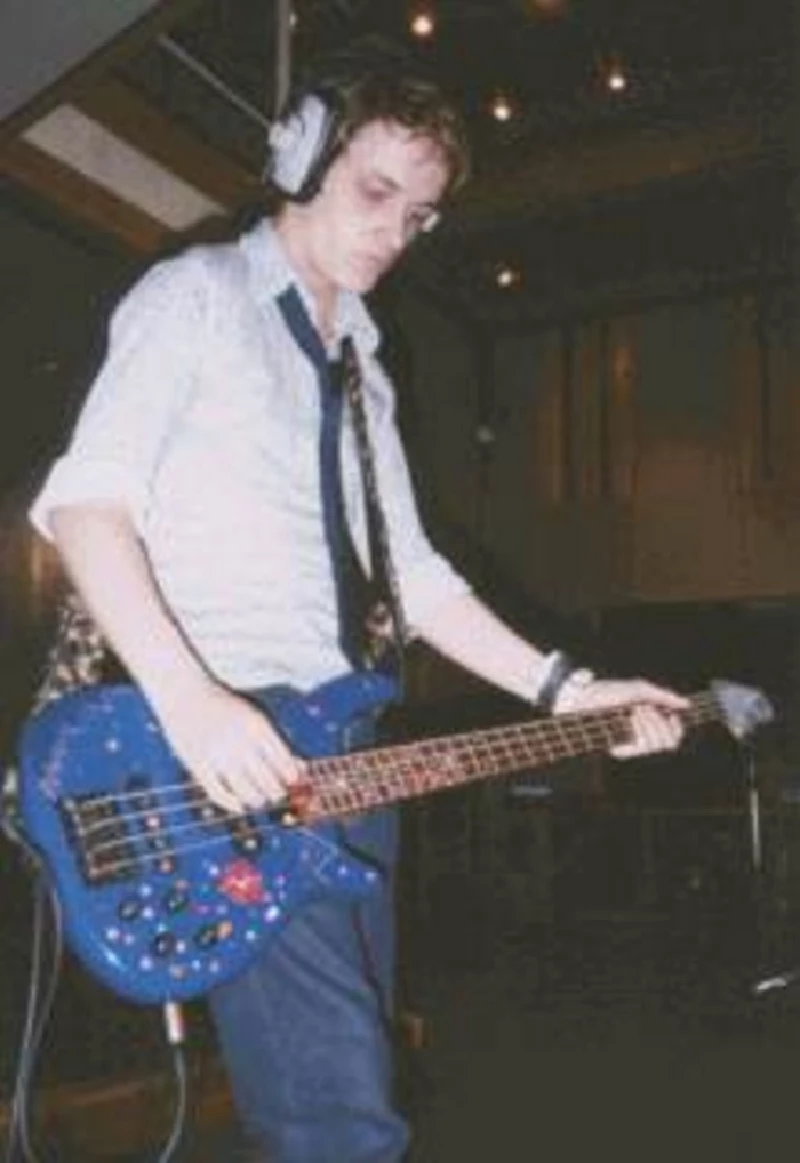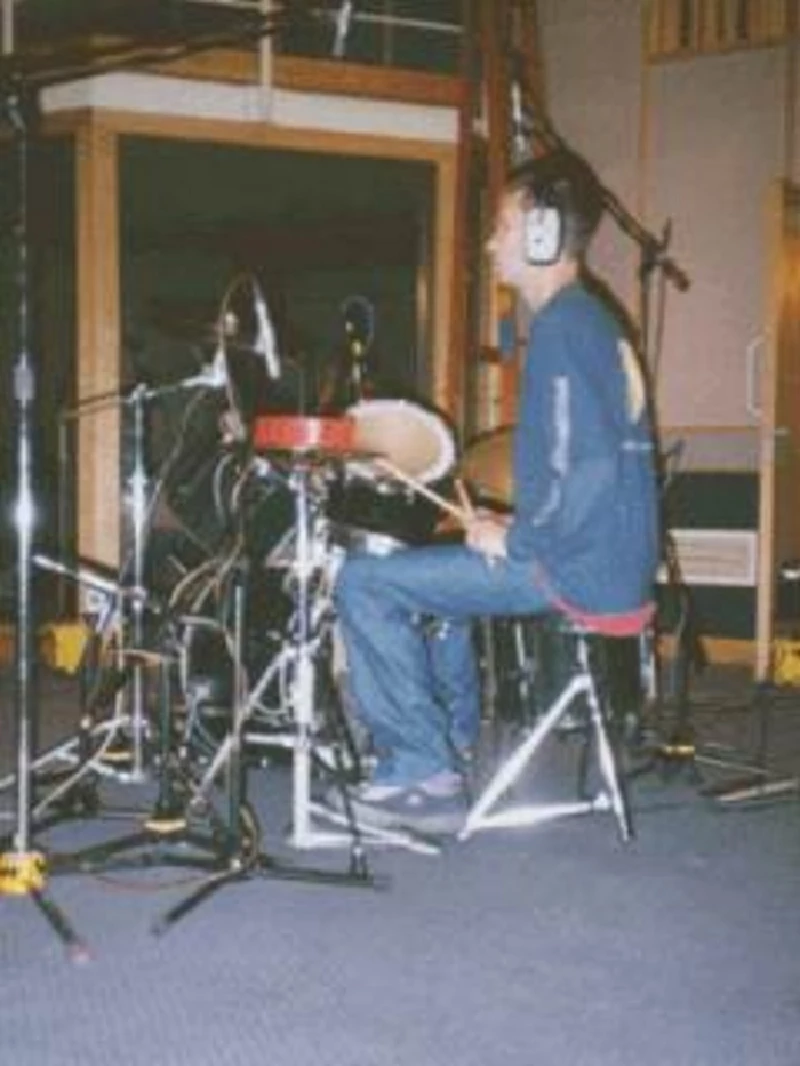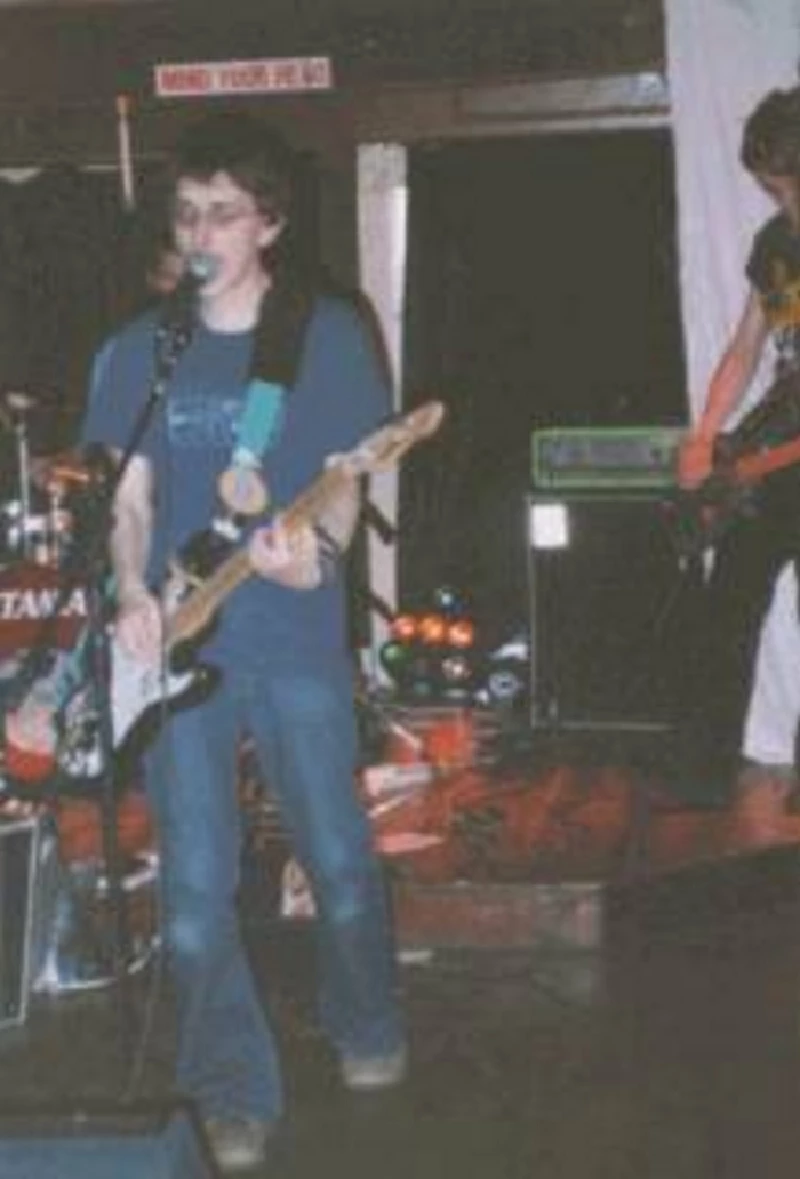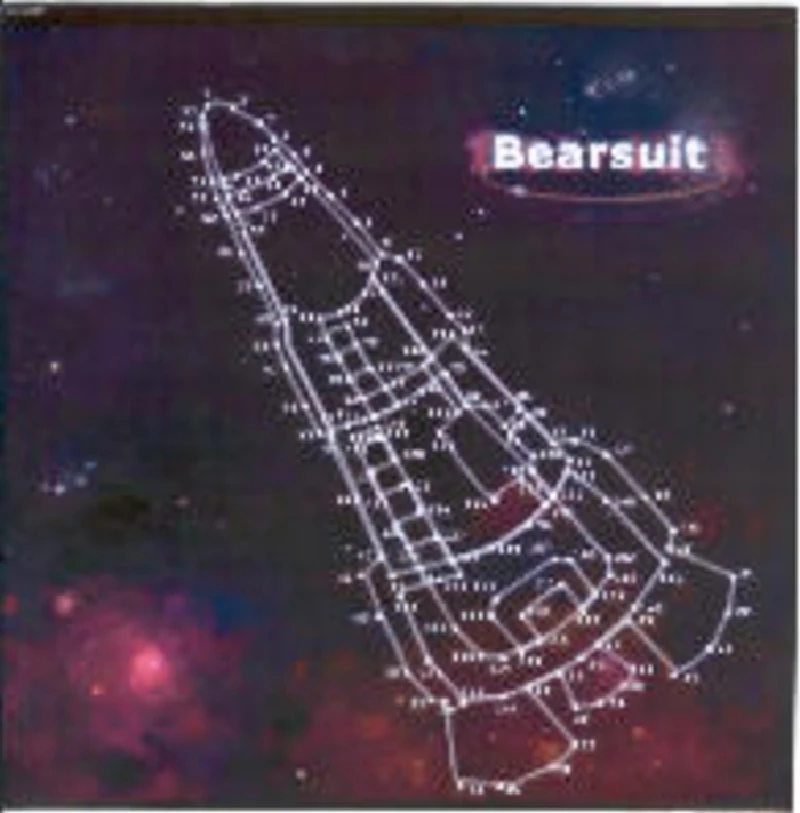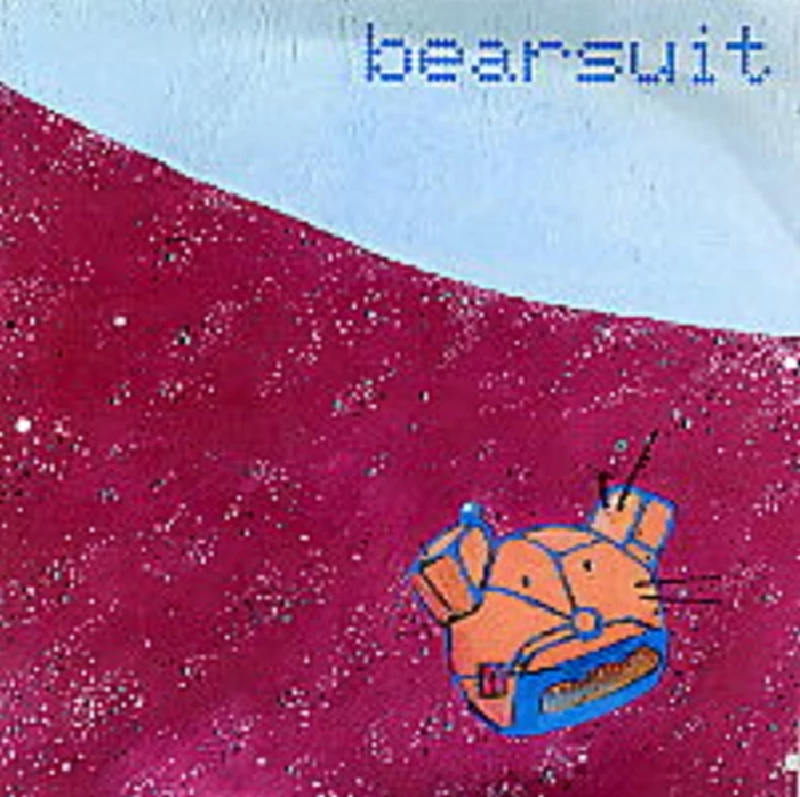 interviews
---
Interview (2007)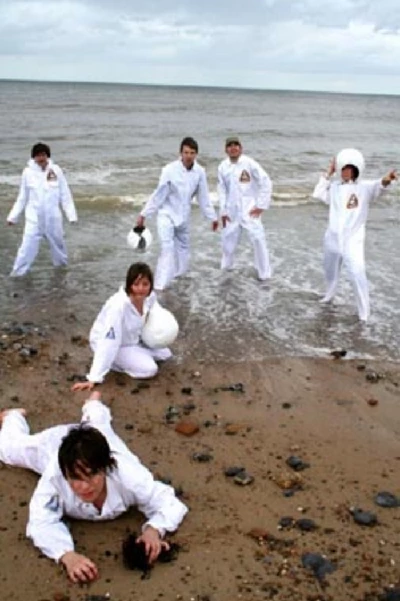 Bearsuit have been making gradual dents on mianstream culture with their distorted indie pop. Mark Rowland talks to the group about their forthcoming third album, ikts recording and and appearing on Top Shop's music video screens
Interview (2004)
live reviews
---
London Toynbee Arts Centre, 22/2/02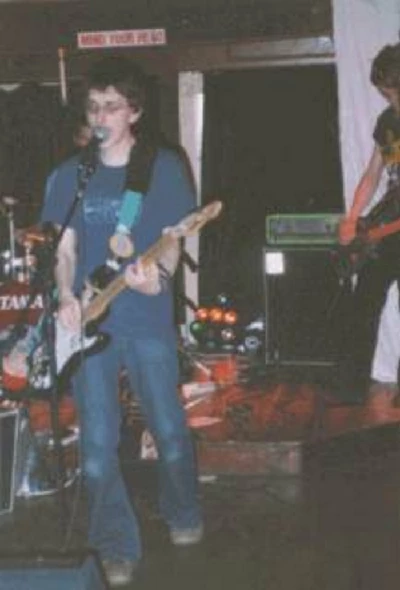 Norwich's Bearsuit are "musically unprincipled and inadvertently messy", but new writer Gary Wollen finds a recent London show to be "gorgeous, sublime and damn fine !"
Pennyblackmusic Regular Contributors
---