---
Mercury Rev
-

Wolverhampton Wulfrun Hall
published: 22 / 1 / 2002
---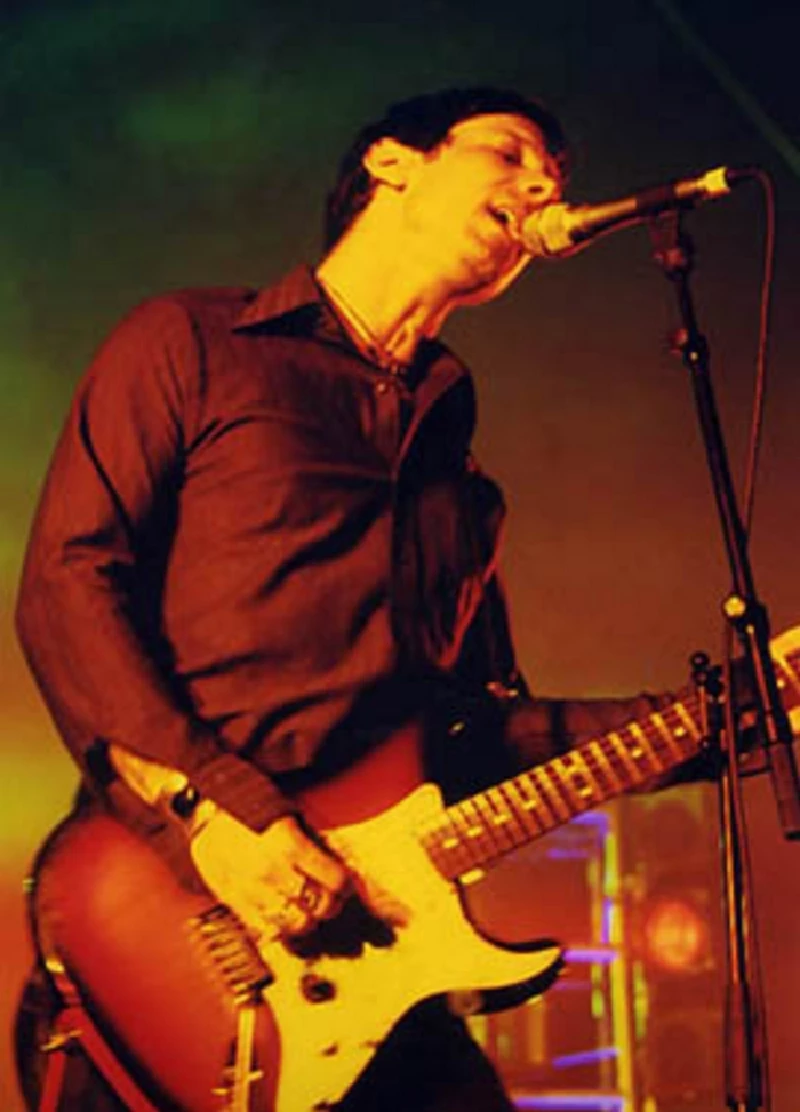 intro
It's so strange now to hear contemporary music being spoken of with any real reverence. Everything is very pop, very ironic. Disco is only acceptable now because of the interplay of cultural and chronological systems at work and, y'know, there's always Th
It's so strange now to hear contemporary music being spoken of with any real reverence. Everything is very pop, very ironic. Disco is only acceptable now because of the interplay of cultural and chronological systems at work and, y'know, there's always The Strokes, but it's oh-so faux, oh-so retro schmetro. Please. Give me something to believe in. Mercury Rev never seemed like the most enticing saviours, their career having taken in some of the most abhorrent musical archetypes - art school students, eccentrics, music press darlings – but what they're doing now is so beyond all that. Like they've finally given up trying and instead just sunk into somewhere deep, some impossible well of imagination, and returned with their eyes blazing and their hearts aflame. I've never been to the Catskills, but if this is what those New York County mountains sound like then going by 'All Is Dream' it's all unicorns and vintage automobiles, widescreen America shot through a toy camera. And when Donahue, Fridmann, Grashopper et al try and compress all that into a live show you just know it isn't really going to be the same. But that's okay, cos sometimes, just occasionally… it's better. Crashes of light illuminate a fantastic 'Tides of The Moon'. Grasshopper, beshaded as always, coaxing magic out of his guitar. Dave Fridmann on bass, unfazed by a deafening reception and either hiding behind or from his reputation as the Phil Spector of post-rock. And then Jonathon Donahue, the cripplingly shy, occasionally pretentious, lead singer whose onstage presence resembles nothing less than some sort of alien being who looks like he's just beamed in from another galaxy. It's that kind of art where by partially disengaging from reality you learn to appreciate things for what they are. This is NOT a drug thing; it's about childhood, innocence, the loss of innocence. Possibly it's also about dreams and illusory ambition – like fantasising about utopia but ultimately accepting dystopia because dreams are only ever powerful when you have to really fight for them. The dreams are represented in and by Mercury Rev's songs and as such are melded from occasional glimpses of stark terror and an almost painful, half-realised beauty. They are all, invariably, swept along by sheer desperation or a tangible sense of panic. Even at their most anthemic, near optimistic – Goddess On A Highway, Opus 40 – they compose tense freezes in an imagined space and time. Donahue's voice is imperceptible and strange. It fills every line with chest-bursting emotion but he constantly sounds as though he's strangling the songs' sentiments. Happy and sad become relative terms, when he sings "I never thought I'd hear you scream" in 'Spiders & Flies' it sounds like the bottom has crashed out of his world, yet it's delivered with a faltering smile. Likewise, 'Lincoln's Eyes' warps in and out of Lynchian expressionistic nightmare before finally unveiling itself as a love song of purest soul. And the only reason I'm saying all this now, some months after the album's release, is that it all makes so much more sense when you see it all unfolding in front of you, even on a soggy Sunday in Wolver-bloody-hampton. It may be simple showmanship, dragged out of the studio and thrust before an adoring audience, but the angular, stick-thin figure of Jonathon Donahue being sucked in and out of beautiful sweeping spotlights is pure charisma. Arch gestures, scary bulging eyes, a voice which alternately soothes and curdles the blood… in the context of these heartbreaking songs he's basically the Wizard of Oz playing at being Nosferatu. Scary, in a vulnerable kind of way. But backed by a band that, live, sound like a thousand orchestras, Donahue breathes life into these beautiful, pink-eyed pop songs. Somewhere in the crescendo of a soul-scarred 'The Dark Is Rising' a girl next to me collapses. Christ, I know how she feels. Maybe it's time you stopped reading Harry Potter and started believing in real magic again.
Band Links:-
http://www.mercuryrev.com/
https://www.facebook.com/MercuryRev
https://twitter.com/mercuryrevvd
Have a Listen:-
Picture Gallery:-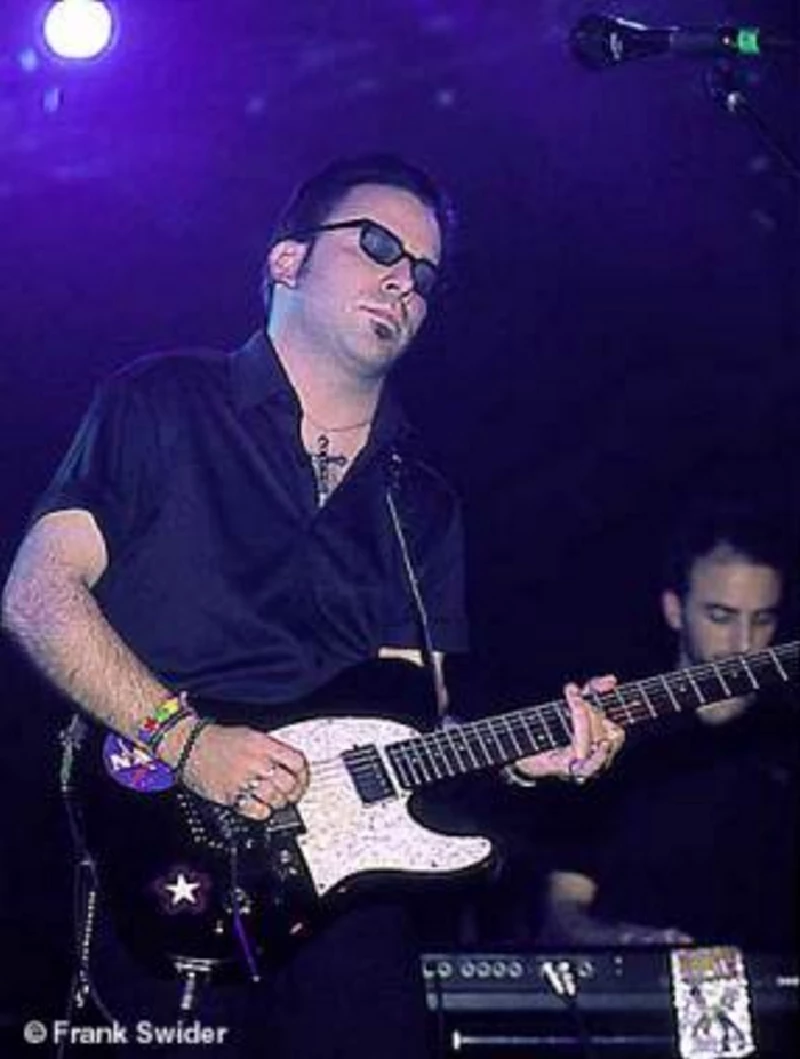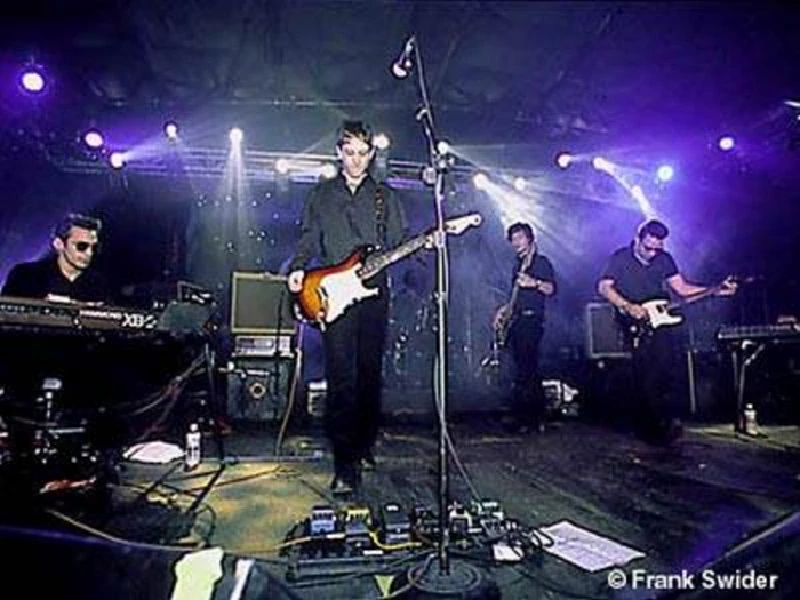 favourite album
---
All is Dream (2019)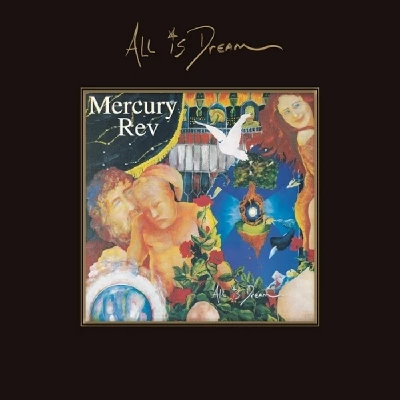 In our 'Re: View' section. in which our writers reflect on albums from the past, Keith How finds that a timely sumptuous four CD celebration of Mercury Rev's 'All is Dream'from 2001 presented with demos, live materials and unreleased material proves to be a relevant and fascinating listen.
Pennyblackmusic Regular Contributors
---