---
published: 13 / 1 / 2002
---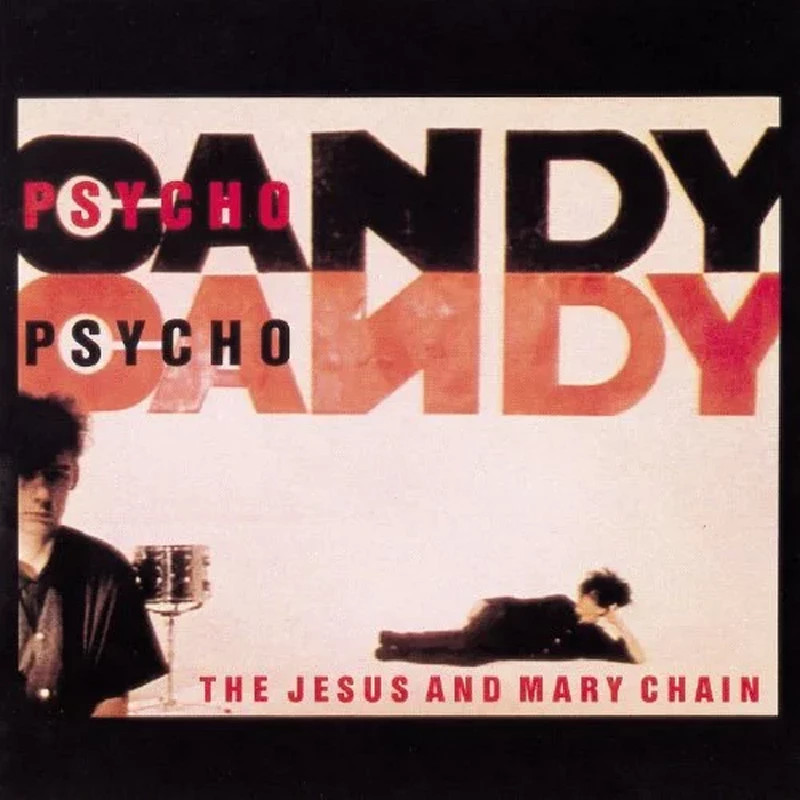 intro
When East Kilbride's The Jesus And Mary Chain surfaced early in 1984 it changed music forever for me. Before that I'd hated the eighties mainstream music and really only listened to 60's stuff and als
When East Kilbride's The Jesus And Mary Chain surfaced early in 1984 it changed music forever for me. Before that I'd hated the eighties mainstream music and really only listened to 60's stuff and also garage bands like The Prisoners and The Milkshakes. The Mary Chain's debut single 'Upside Down' I remember didn't do a lot for me at the time of release but you couldn't help notice the headlines they brought to the music papers at this time. I thought they looked cool and they said all the right things but I couldn't work out what they were trying to do musically. I was far more interested in the other bands that were appearing on Creation and (wisely) started collecting all of the limited 7- inch singles. The headlines and the hype went on after some riotous gigs in London and then the band signed to a major, Blanco y Negro. Their next two singles completely blew me away and remain in my top 20 of all-time. 'Never Understand' and 'You Trip Me Up' were both feedback drenched fuzz but there were gorgeous songs underneath the noise that wasn't there on the first single. I was already hooked before the release of the debut album 'Psychocandy' in 1985 but it exceeded everyone's expectations. 'In A Hole' was the song that introduced them to "Joe public" as they performed it live on evening peak time TV (BBC 2's 'Whistle Test' if I remember correctly) as the album was released. I remember thinking how cool they looked especially vocalist Jim Reid. Bobby Gillespie (still with Primal Scream) drummed with them then. 'Taste The Floor', 'Inside Me' and 'The Living End' were equally as strong tracks as the singles and it was obvious from the first few songs that we had a truly classic album on our hands which is what it undoubtedly is now regarded as. I loved the buzzsaw guitars and the Spector drum sound but it was obvious that there were some classic pop songs in this band, which is where 'Just Like Honey' comes in. This was the only feedback free track on the album and an obvious choice of next single. This was to be the preview of the band's future direction as they moved on from the feedback and the chaos. The next single after the 'Pyschocandy' phase was 'Some Candy Talking' which was the band's first top 20 hit single and I remember what an achievement that was at the time. Back then, 'alternative' groups rarely broke into the charts and they were the first Creation band to do it. 'Psychocandy' opened up music for me and introduced me to loads of bands that I hadn't heard or taken notice of before. Bands like The Stooges, Velvet Underground, Subway Sect, punk generally and the TV Personalities who were featured in this series last month. My only regret of this period was that I never saw the band live at their peak. I missed those early riotous London gigs and it wasn't until, 'Darklands', their second album came out that I saw them and even then I missed half of the set because they came on stage too late! 'Psychocandy' will always be my favourite album of all- time and going by the number of bands influenced by them since, a special album for a lot of people.
Track Listing:-
Band Links:-
http://www.thejesusandmarychain.co.uk/
https://www.facebook.com/JesusAndMaryChain
http://jamcofficial.tumblr.com/
https://twitter.com/TheMaryChain
http://aprilskies.amniisia.com/
http://en.wikipedia.org/wiki/The_Jesus_and_Mary_Chain
Have a Listen:-
Picture Gallery:-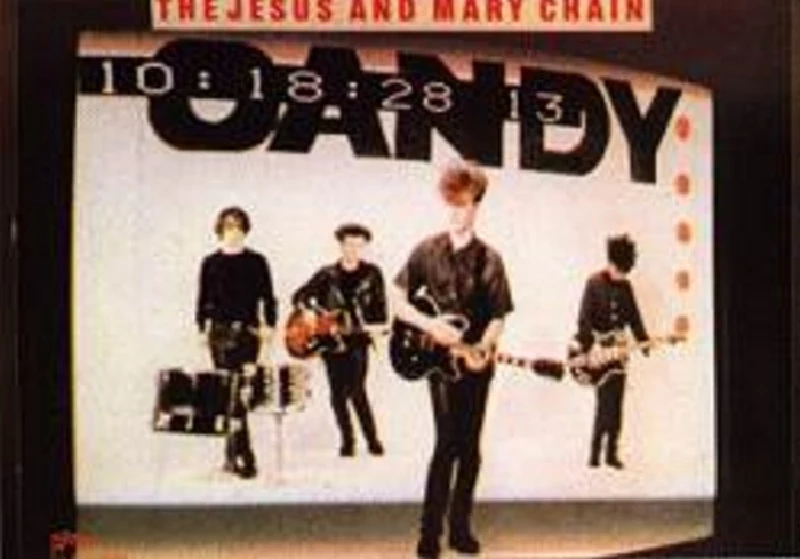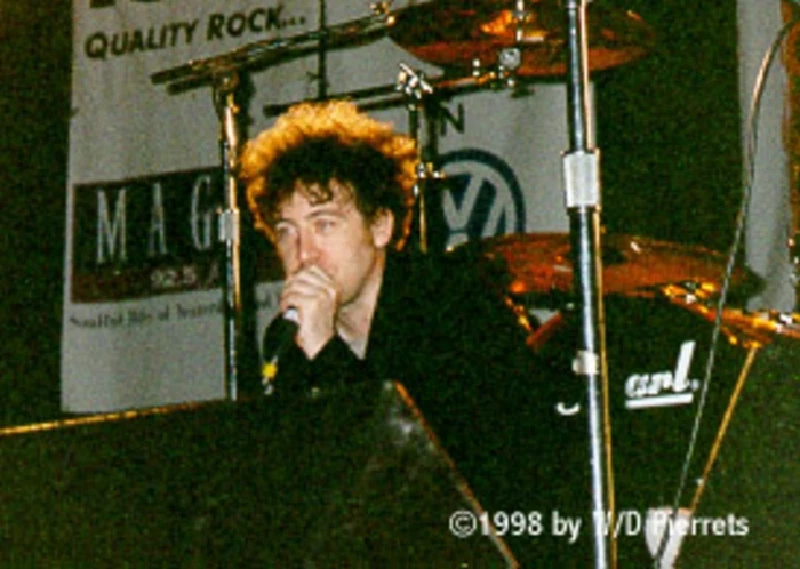 live reviews
---
Albert Hall, Manchester, 19/11/2021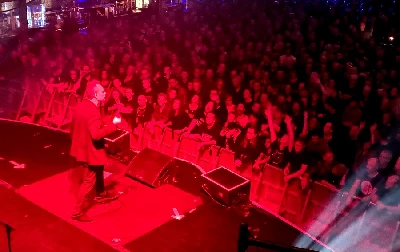 At a concert at the Albert Hall in Manchester featuring classics from their brooding 1987 second album, 'Darklands',' Denzil Watson finds The Jesus and Mary Chain rendering a refreshingly subtle and dynamic range.
O2 Academy, Liverpool, 21/9/2017
Academy, Manchester, 25/3/2017
Rock City, Nottingham, 22/2/2015
Cavern, Exeter, 29/10/2005
12 Bar, London, 19/4/2004
favourite album
---
Stoned and Dethroned (2003)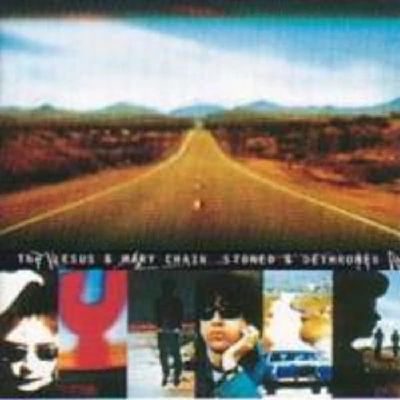 In the latest in our new 'Re :View' series, in which we look back upon albums that we feel deserve re-evaluation, Olga Sladeckova reflects upon the Jesus and Mary Chain's underacknowledged masterpiece, 'Stoned and Dethroned'
features
---
The Jesus and Mary Chain (2010)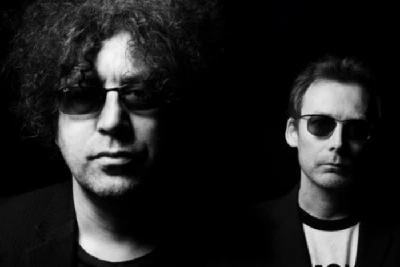 In our 'Soundtrack of Our Lives' column in which our writers describe the personal impact of music in their lives, Anthony Strutt writes of discovering the Jesus and Mary Chain in the mid 1980s
reviews
---
Live at Barrowlands (2015)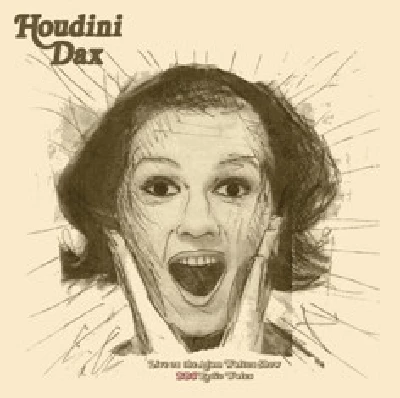 East Kilbride's finest export the Jesus and Mary Chain celebrate the thirtieth anniversary of 'Psychocandy' with an impeccably noisy live album
Pennyblackmusic Regular Contributors
---