---
published: 12 / 4 / 2022
---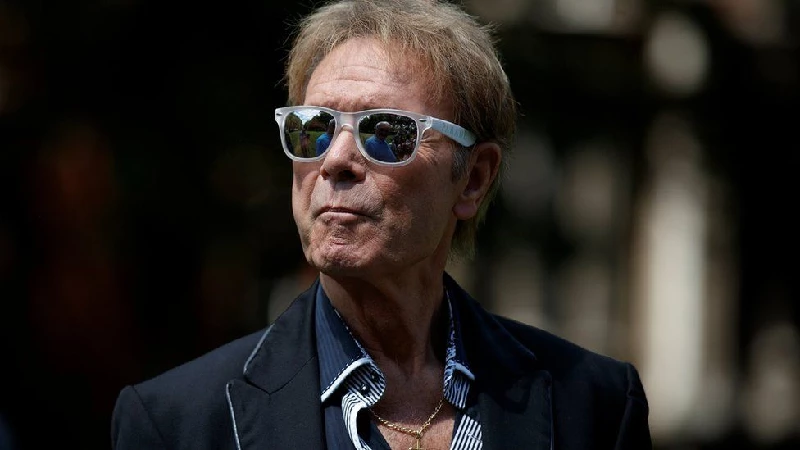 Nick Dent-Robinson's article, 'As Years Go By' about ageing rock stars, gave me pause to think. All those legends either no longer here or admitting to the realities and opting for retirement. Marianne Faithful in a retirement home, the shock magnified because I saw her in 1965 at our local Lancashire ballroom, the Nelson Imp, and was mesmerised (it wasn't just by her singing!). What does that mean for my favourite artist? It is very likely that I will not see Cliff Richard perform live in concert again. That realisation came slowly, almost reluctantly, to me last September after enjoying the Manchester date on the Great 80s Tour. It had been a pleasure to be in the company of the Cliff family of fans, of course. Even so, I had the impression that night that this tour could, perhaps should, be his last. With no new album to promote (the tour was delayed by the pandemic), the set list was a mix of favourites and lesser known tracks from his albums. It was a feel-good concert for the fans, with many songs to sing along to. Aren't they all, you might say? Yet previous tours had included innovative presentation and unexpected, challenging material in a longer set. He's pushed the boundaries of his concerts relentlessly throughout his career. This one didn't feel like that. It felt contained, controlled. The final song, 'Golden', was poignant in that the sentiment is a thank you to the fans for their loyalty, love and support. The show was very enjoyable but it was a 7/10 for me when I have seen so many 10/10 concerts. As Nick Dent-Robinson notes, most of the hit makers of the Fifties and Sixties are retired or have passed on. Billy Fury, The Everly Brothers, Elvis, Eddie Cochrane and many more rockers still have fans who remain devoted, enjoying the music through Facebook groups, YouTube videos, their vinyl and CDs and even tribute artists to echo the originals. The few who remain pace themselves sensibly. Not many tour every year and provide a full concert themselves. The Hollies come to mind as an exception having toured every year since formation. Albert Lee loves it too much to give it up. Elton is on a three year final tour but he's younger than most. The Rolling Stones roll but not every year, similarly Paul McCartney. Cliff's longevity in contrast has allowed him to become the only artist to have top 5 albums in eight – eight –consecutive decades. I was eleven when 'Move It' moved me. Tommy Steele was dust for me after that. We Brits now had someone to challenge the Americans. And so he has. I've had the original British rocker for sixty four years. What an inspired choice I made as school friends followed Elvis or Buddy or The Everlys. I have been lucky to follow an artist who has always been available, always competed, outlasted so many contemporaries (see my 'Cliff v Elvis' article on www.pennyblackmusic.co.uk) and has always been accessible. Not for Cliff the remunerative comeback tours relying on back catalogue (nothing wrong with that) because he's never been away. But now he will be. Time rushes past. Cliff's at the wrong end of life and so am I. That's an uncomfortable feeling shared, I daresay, by any music fan watching their favourite fading. Not everyone sees it like that. Some contributors to a Cliff fan Forum on FB claimed it was the best tour ever. No, honestly, it wasn't. Devotion shouldn't blind us to reality. If the G80s Tour is the last, I have so many wonderful performances to remember. Cliff with The Shadows, first seen by me in 1962, were unique and ground-breaking. My favourite period, though, was from 1976 to 1986 with the band that called themselves Thunder, a collection of session musicians who stayed together for Cliff work, in the studio and on tour. They included three backing singers arranged by and including Tony Rivers. The whole ensemble was different class. The Silver Tour, celebrating twenty five years remains my stand out favourite of that period. So much else though: the From a Distance concerts at Wembley Stadium, reunions with The Shadows including The Final Tour, Heathcliff, The Young Ones, Summer Holiday, so many memories remain strong (I'm glad to say!). How do I feel? I suppose I am experiencing a sense of loss, something that has been part of my life for most of my life. For many of us, interest in the artist extends beyond the music. Their outlook, morals, ethical positions, opinions inform us about who they are, for good or ill. Cliff has been like a silent fourth brother to add to my family three. He has often exasperated me over the years but rewarded my loyalty with his work and his outlook on life. The absence of news about future plans is already frustrating. Now I have to recognise there is no looking forward, only looking back. How much worse, then, for fans of the retired and departed. Is my sadness due to losing a key touchstone of my life as Cliff retreats, better to look after himself? Or is it me recognising I'm on the same path? Elvis fans deified him and turned him into a myth. There's no danger of me doing the same as regards Cliff. He's still here. If we are to lose seeing Cliff on tour, I hope nevertheless that he keeps recording, that Warner will keep the faith and release another album. His voice is in good shape. We are out here eager to consume. - Rock on, Cliff!
Band Links:-
https://www.cliffrichard.org/
https://www.facebook.com/sircliffrichard/
https://twitter.com/SirCliffNews
Play in YouTube:-
Picture Gallery:-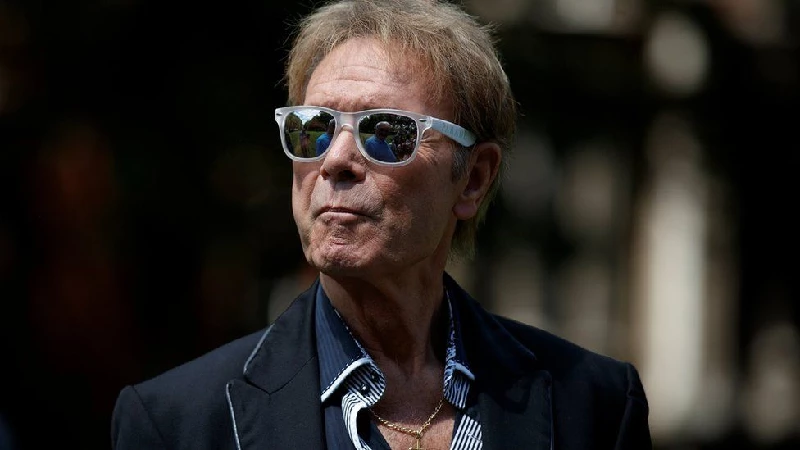 Visitor Comments:-
2241

Posted By: Bob Nicholson, Cheshire on 14 Apr 2022
Thanks to both for the comments. I understand what Mary says about his recent Facebook appearances - he didn't look in the best of health. Bless him.
---
2239

Posted By: Mary, Leicester on 14 Apr 2022
I feel the same about some of your points - I felt that some of his moves were very stilted and not as fluid as they have been in other tours. It was clear his backing singers did more of the movement and more of the vocals too. I felt there were a few moments where he was looking around a little "lost". I too feared it might be his last tour, which could be the right decision but a devastating one for people who have enjoyed them for 30+ years (me) and others much longer. I was quite surprised that a couple of months ago The Mirror and The Mail put out an article that said he was pretty much stopping working but not retiring (pretty much the same thing as retiring). The surprise being that the CRO or his Official Facebook Page or Fanclub havent issued an official confirmation of those reports one way or the other. Maybe, if that was just the press amalgamating things from his latest book, they are going a long with it for now, see how Cliff goes before an announcement. Cliff sadly has aged in many ways over the last 2-3 years moreso than any other period. The couple of recent video clips hes done about "Alexa", he doesnt look too well, his eyes look bad too - I actually had a little cry when I saw the videos. There is something about his smile now, which reminds me of my grandad who was at the start of dementia (god knows I hope that isnt the case here). I loved the concerts, his voice amazing still, Ive loved him since I was an 8 year old at my first ever concert - and knew that the time would come when I wouldnt be able to see him anymore live - but never wanted that time to come. I also felt "Golden" was poignant. If it were a planned last tour, I would have thought he'd have gone with a "farewell" etc type title but maybe as time goes on he's giving himself options. I hope he is well. I hope there may be a one-off here and there. It will be a huge part of my life for the last 35+ years that would be immensley missed if he stops. He has been unusually quiet for 5-6 months now.
---
2237

Posted By: Pat Murphy, Ontario, Canada on 14 Apr 2022
Nicely poignant article, and one I can relate to. Well done!
---
intro
With the realisation that his favourite artist Cliff Richard may never tour again,Bob Nicholson looks back on some of the highlights in his lengthy career.
related articles
---
: Profile (2021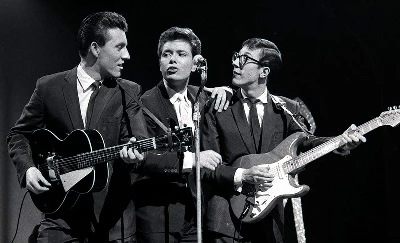 Bob Nicholson reflects on the parallels and contrasts between the careers of original rock and rollers Cliff Richard and Elvis Presley.
Pennyblackmusic Regular Contributors
---