---
published: 24 / 12 / 2020
---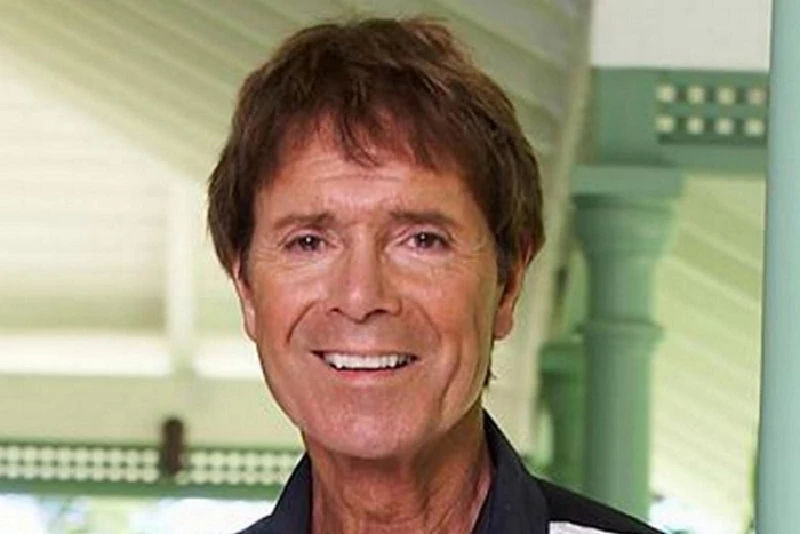 intro
Bob Nicholson explores the misguided perspective that rock icon Cliff Richard is 'risk adverse'.
It's not difficult to think you know all there is to know about Cliff Richard given his longevity in the music business. What is there to learn after the millions of words written over the past sixty two years? Certainly it seems the media, in particular the music media, think he's a closed case. Cautious, conservative, conforming, bland would be their lazy characterisations. Yet he was once described by the 'Melody Maker 'as a rock and roll enigma, to his delight. On closer examination of his personal and career moves, it is evident that he has taken risks throughout his life with no little courage. There is more to Cliff Richard than meets the eye. In 1996, during the time of the theatrical musical Heathcliff, a journalist for 'The Times Saturday Magazine' struggled to understand Cliff's popularity. He concluded that Cliff's ongoing success was due to him being 'risk averse'. Twenty five years on, Cliff Richard is still selling out concerts and competing at the top of his profession, as a new album, 'Music - The Air That I Breathe' (October 2020) demonstrates. The latest autobiography ('Dreamer') reveals the reasons for his longevity: his competitive nature, his willingness to take calculated risks and the courage to take on whatever challenges presented, irrespective of the critics. 'Heathcliff' was a case in point. The risk was to his reputation and in the size of the budget required for the concept. Theatre critics were disdainful from the first announcement. How could Cliff Richard play the young Heathcliff at his age (fifty-five) and with his image? Cliff was undeterred. He hired top professionals Tim Rice (lyrics), John Farrar (music) and Frank Dunlop (book and direction) and funded the budget of £4.5m himself. Almost half a million tickets were sold. Advance bookings totalled £8m; costs were recovered after four months so the last two and a half months were straight profit. Resolve and the courage of his convictions led to a resounding commercial success. To Cliff, the critics were less important than the public. It's always been that way. The willingness to chance his arm was reflected in Cliff's personal and professional lives. How much of a risk was 'Living Doll' for a rock and roller (1959), followed by another ballad, 'Travelling Light', both reaching the top of the charts? As a young artist it is likely that he didn't have much choice, that he was dependent on, and trusted, his producer, Norrie Paramor. It would be much later when his influence would be felt in the choice of material. Easing away from The Shadows to develop a solo career could have been risky but was slowly done as The Shadows enjoyed their own chart-topping period. It was in the mid-Sixties that he took the considerable risk of proclaiming his Christian faith very publicly at Earls Court during a Billy Graham event. In those hedonistic times, this act was counter-cultural. Yet it was accepted by his fans as being a reflection of the man, honest and now unafraid to express his views. He also associated himself with the Festival of Light, a campaign involving Mary Whitehouse, the scourge of what she saw as licentious and sexually liberated behaviour amongst the young. He has said since that he was too judgmental. With the years came maturity and understanding. He has chilled out. His Christian faith was introduced into his music from that time. A gospel album, gospel concerts, singles such as 'Jesus' (1972) and 'Yes He Lives' (1978), which later made little impression on the chart, did not deter him. Whilst George Harrison could hit the top with 'My Sweet Lord', Cliff wasn't so successful. Years later 'Mistletoe and Wine' (1988) and 'Saviour's Day' (1990) were top at Christmas. A hat trick of seasonal Number Ones was completed with 'The Millennium Prayer' (1999) which drove critics to apoplexy including George Michael who called the single 'vile' and urged a boycott in favour of 'Imagine'. It was Number One for three weeks and sold a million for a children's charity. Cliff knew the critical reaction to come but didn't care. By now the public were accepting of the Christian message in an appropriate timeframe – Christmas. From the viewpoint of his secular music career, some risk taking was needed after a relatively fallow period in the late Sixties, early Seventies. An album called 'The 31st of February Street' had a singer/songwriter feel to it and included four songs written by Cliff. Although it didn't sell well it preceded the renaissance of I'm Nearly Famous and a successful run of albums for Cliff who had not hitherto been viewed by the critics as an album artist. Feeling more secure now, Cliff was able to take risks with an eclectic choice of album releases ranging from 'Soulicious', an album with soul artists, 'Bold As Brass' covering classics from the Great American Songbook to rock and roll classics and latterly to two albums of original material. As risks go, the decision to sue the BBC and South Yorkshire police in 2018 for breach of privacy at the time of the false accusation of sexual assault was a major one. Cliff was seventy-seven at the time he decided to sue. One might have thought he'd opt for a quiet life after the pain and delay of the police investigation. Not so as the BBC failed to apologise. Taking them on was a huge risk, not only in the possibility of failure and the associated costs but the fact that there might be retaliation from the BBC affecting his career. Undaunted he pressed on to argue a matter of principle and won. His treatment by BBC 4 Music since then emphasises that the decision had consequences for him. There was one risk it seems he wasn't prepared to take, to marry. In a recent televised interview with Piers Morgan he admitted that he had considered marrying Jackie Irving, his girlfriend in the mid-Sixties , until his manager suggested he might lose as much as a quarter of his fan base. The relationship didn't survive that potential consequence, though the sometimes exotic love lives of other Sixties artists didn't affect their popularity. Yet he didn't have the same reservations about his religious views which might have lost him fans. Perhaps the difference lay in the freedom he retained to allocate his time to religion in a way he wouldn't be able to in a marriage. The Sixties cultural revolution introduced sweeping changes in fashion, thought and attitudes. Freedom of expression was embraced across the spectrum of opinion. Cliff swam with the tide becoming more outspoken, often against the more radical attitudes that were running through the pop/rock industry. Perhaps it was no longer being the leader of the pack after the arrival of The Beatles that allowed him to be less protective of his public image. His risk taking was thoughtful rather than reckless but nevertheless demonstrated the courage of deeply held convictions. Risk averse he is certainly not.
Band Links:-
https://www.cliffrichard.org/
https://www.facebook.com/sircliffrichard/
https://twitter.com/SirCliffNews
Play in YouTube:-
related articles
---
: Profile (2021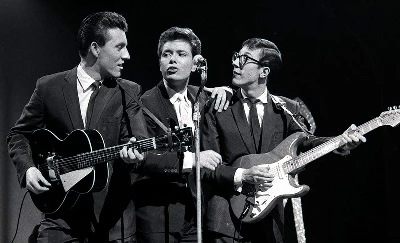 Bob Nicholson reflects on the parallels and contrasts between the careers of original rock and rollers Cliff Richard and Elvis Presley.
Pennyblackmusic Regular Contributors
---