---
published: 29 / 7 / 2021
---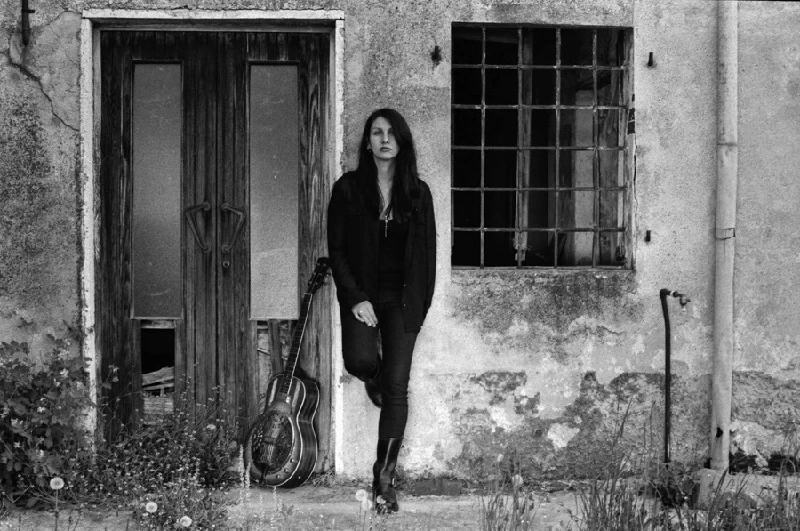 Italian blues musician Elli de Mon has released a dazzling new album, covering songs by early female blues artists in her own unique style. She speaks to Pennyblack about learning lapsteel and sitar, punk and garage influences and her experience of playing the blues all over Europe. Pennyblackmusic: Your new album 'Countin' the Blues' is highly impressive. You have used many instruments, including lap steel and sitar. Could you tell us a little about the lap steel? Elli de Mon: The first time I met the lap steel it was at a Ben Harper show, in the late '90s. I was a teen and I was really fascinated by the warm sound of this guitar. I was studying classical double-bass at the time so I was already familiar with a fretless instrument and I wanted to try the lap steel but I couldn't find one. I gave up and forgot about it for many years until I found a good luthier living close to my town. He built one for me four years ago and I started writing songs on it. It has a really clear sound and it is great for acoustic stuff, but I use it with a lot of fuzz also. It's great fun! PB: How long have you been playing the sitar? How does it compare to guitar and lap steel in terms of ease of playing? EDM: I studied sitar for seven years during my 20s. In my town, Vicenza, there is a great course at the conservatory in Indian music and I attended it for six years. Then I have been to India to my Pandit twice. But it's been a while now - let's say I quit Indian classical music. It is really difficult, especially for a western classical musician like me. If you want to really get into it you have to move to India and study for many hours a day. But that wasn't my path. Maybe in my next life. Sitar is a completely different world compared to guitar. I mean, if you want to play just easy pop tunes it is not so hard to play, but if you want to get into Indian music, well, it's really, really difficult. You need to improve your ears a lot and ragas are a very complex system: fascinating and beautiful, with their own rules. PB: Do you feel that female blues artists have sometimes been overlooked in retrospect? EDM: Yes I do. When you read books about blues, female artists are rarely mentioned, except for commercial hits. But they did a lot, especially blueswomen of the 20s. They sang about sex, violence, job rights, religion, racism. A lot of historians of the blues claim that this music is not political at all, but when a woman sings out loud about sex violence and her need to fight for her rights, well… is she not political? Then I discovered really great guitarists, like Elizabeth Cotten and Memphis Minnie. They need to be much better known. PB: Are there any plans for your book 'Countin' the Blues - Indomitable Women' to be made available in an English version? It looks like a fascinating read. EDM: I will think about it. My book talks a lot about Italian music scene compared to what blueswomen sang 100 years ago. That's why I didn't think about an English version of it. But a lot of people are asking for it. PB: There are a lot of punk/garage credentials too in your sound. How have these genres influenced you in terms of writing and performance? EDM: A looooot! I grew up with the music of the Stooges, Jon Spencer Blues Explosion, the White Stripes and many more. I love their sound, especially of the guitar. I always search for great guitar riffs when I write, my music would not exist without them. My performances are full of energy, I am a pretty shy person and I try to hide it when I play - letting the music talk for me. PB: You have toured all over Europe. In your view are there any particular countries which love the blues more than others, or is it popular all over? EDM: In France I found a lot of interest in blues music. Even in Belgium and Germany. Italy is still lazy about this kind of music. And I've never been to the UK. PB: Who are some of your favourite UK musicians and bands? EDM: Apart from the classics, I would say PJ Harvey, Spiritualized, The Kills, who are half-English, the Smoke Fairies, Heymoonshakers, Arctic Monkeys, Blood Red Shoes, the Jim Jones Revue, and Little Fish. PB: Do you have any plans to tour in the UK? EDM: If the [coronavirus] emergency disappears, I would love to! PB: Thank you.
Band Links:-
https://www.facebook.com/ellidemon.onegirlband
Play in YouTube:-
Have a Listen:-
Picture Gallery:-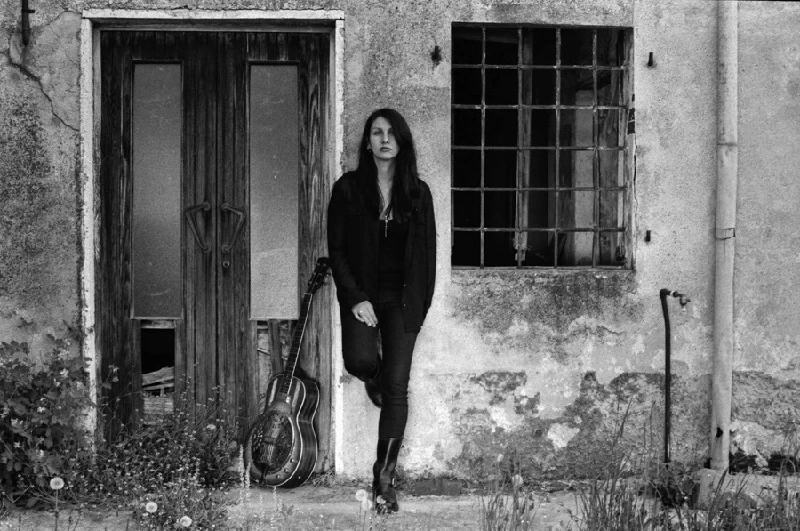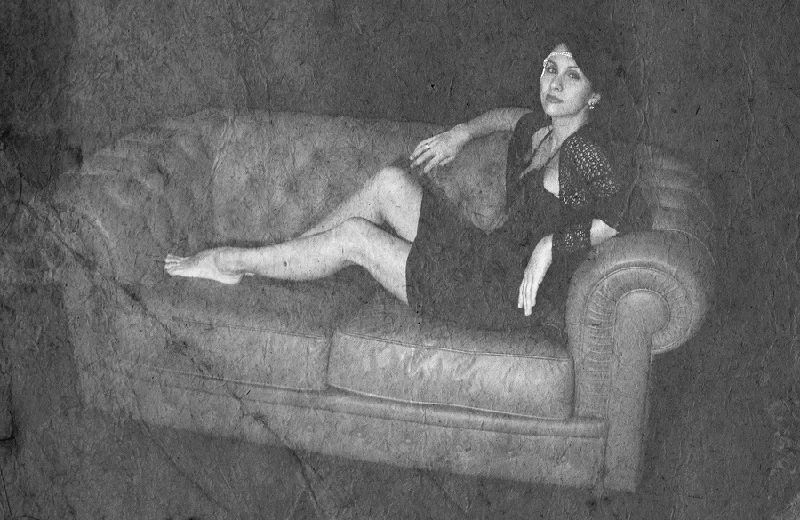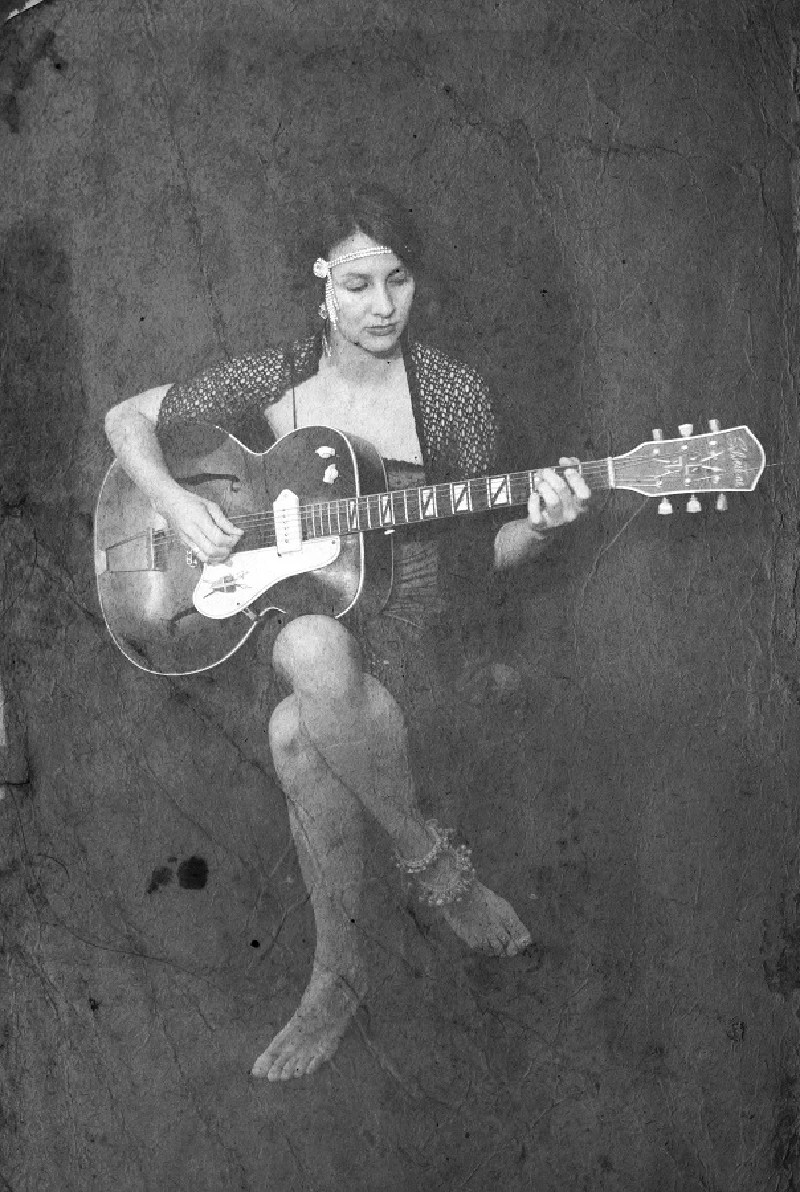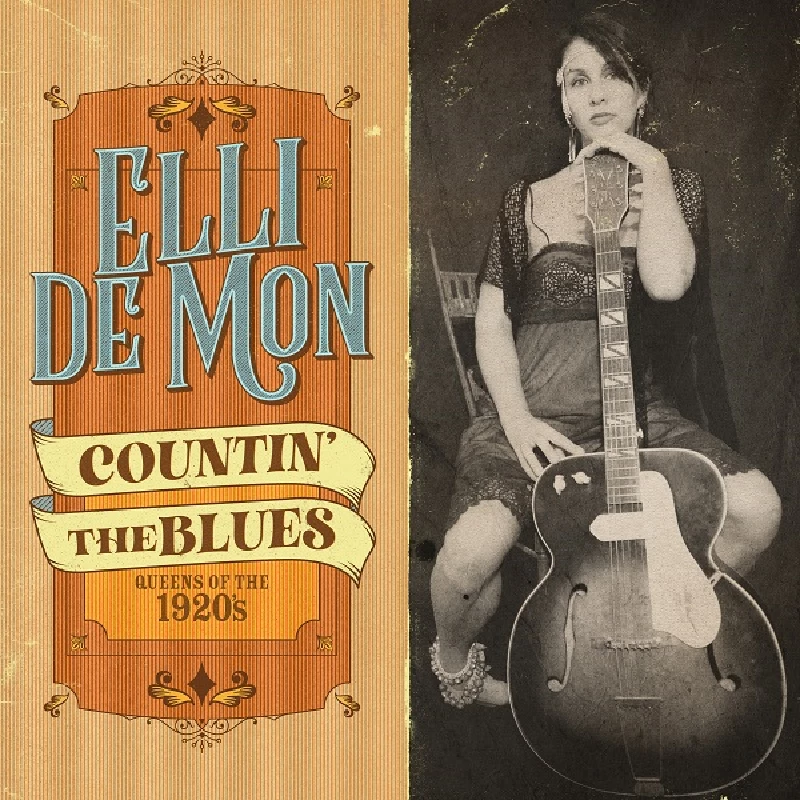 intro
Italian blues musician Elli de Mon speaks to Julie Cruickshank about her dazzling new album 'Countin' the Blues', upon which she covers early female blues artists,, as well as her punk and garage influences and playing the blues all over Europe.
reviews
---
Countin' the Blues (2021)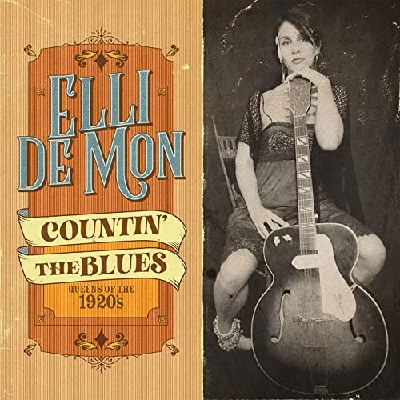 Stunning covers album from Italian Elli de Mon, paying tribute to the early female blues singers and songwriters
Pennyblackmusic Regular Contributors
---