---
published: 7 / 4 / 2021
---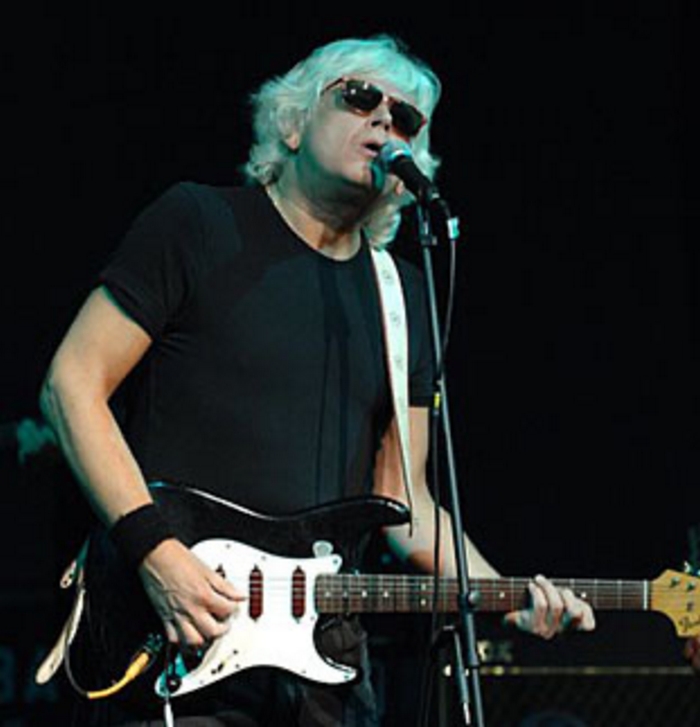 "I got to meet Ringo while I was on Columbia," says Walter Egan; "...and one day I was pumping gas while I was living in L.A. I was living in The Valley... Then, this little 280 SDL pulls up next to me, and George Harrison gets out… Obviously, I'm looking at him, and he looks over…What do you say? So, I give him a thumbs up, he gives me a nod, and that was my moment right there." He chuckles knowingly: For all the trappings of success life has given him, he's a Beatlemaniac at heart. Like many of his venerable generation, The Beatles are a gateway back to a time of innocence, indolence and wild abandon. Somewhere behind those foxy eyes lies a hungry teenager, and it only takes one mention of fellow Beatle aficionado Pamela Des Barres for that irascible smile to rise again. "It was unusual that I would write so many songs about this feeling, this infatuation that I had for [Pamela]. Normally, except for my ex-wife, if I'm attracted to a woman I'll write one or two songs. It's the M.O. of songwriters to impress the ladies with songs that you write. We use whatever tools we have, I guess. It was a revival in some ways of me feeling young again, and feeling I could fall for someone again. It isn't something that happens as often as it used to; let's put it that way!" Egan isn't the first man = nor the first rock musician = captivated by Des Barres. While Egan responds with slow, lethargic energy, Des Barres responds to every question with a virility more in keeping with a thirty-five-year old than a woman now enjoying her eighth decade. "Robert [Plant] must have a new young girlfriend, because when he gets a new young girlfriend I don't hear from him," she chuckles. "Otherwise he comes over for tea, we go out for dinner, but I haven't heard from him in four or five years. It's sad when he disappears [Laughs]. When he's present, he's very present. Then he's gone. Fifty years I've known the guy! Robert's music is much more expansive than Jimmy's. Jimmy has never really gone anywhere with his music, [whereas] Robert's taken it all over the place." As is well known in the rock mythos, Des Barres entered into the narrative in the Seventies, and continues to champion "The Groupie" Movement in an era that presently glorifies the cerebral over the sexual in rock. Pennyblack isn't here for salacity, although Des Barres does casually mention that she barely got to know Keith Richards as "I was seeing Mick." "People always want to know what songs were written about me, and I don't know," she says. "Robert Plant told me that 'Going to California' was about me and a couple of other girls in L.A... My last boyfriend, Mike Stinson, wrote many, many songs about me. But I think, just my presence, and a lot of girls like me who loved the musicians the way we did, and understood their souls, they wanted us around. We inspired them by being around them all the time." And just as she made her way into Led Zeppelin's orbit, Walter Egan, a blonde, New York-born songwriter and seventies pin-up- was rocketing from his own self-made launchpad. With their soaring choruses, piercing guitar hooks and hyper-kinetic approach to songcraft, anthems 'Hot Summer Nights' and 'Magnets & Steel' now sound like the missing soft-rock link between those early Eagles albums and the Fleetwood Mac of 'Rumours'. "Stevie Nicks famously inspired 'Magnets & Steel," he reveals. "Getting her to sing on it was quite a wonderful thing at the time. You know, it completed the circuit. My first album on Columbia Records, 'Fundamental Roll', was produced by Stevie and Lindsey (Buckingham). That time, it happened, because I'd been doing some recordings at Sound City-made famous by Dave Grohl's film, and our engineer for the demos was a fine engineer by the name of Duane Scott… When it came down to getting producers for this first album, I was trying to aim high: Todd Rundgren, Brian Wilson. And then he said, Buckingham Nicks…. Duane knew my history, and when he played me the 'Buckingham Nicks' album, I immediately felt a kinship with the arrangements and the music, with the melodic and energetic music they were playing." Though they shared similar social circles, the friendship Egan and Des Barres are here to talk about took shape in more recent times. "I didn't know much about Walter before I met him," she cackles; but, of course, I knew of him. I knew the Stevie Nicks connection, and of course I knew the Gram Parsons connection." Later on, in the Zoom interview, Des Barres elects to show us regalia, much of it based on Country Rock progenitors, The Flying Burrito Brothers: "People ask me who my favourite band is, and it's The Flying Burrito Brothers. People are always surprised: they expect me to say the Stones or Zeppelin... I've never been more moved musically than I was by Gram Parsons [singing for] The Flying Burrito Brothers." Jonah Wilson (son of Carl) was sufficiently moved by Egan's music to write to him. Egan smiles at the letter he received from The Beach Boys' child, before informing us about the time he got to live out a childhood fantasy by playing with the songwriters who produced such singalong classics as 'God Only Knows' and 'Be with Me': "I basically did three shows with The Beach Boys. To me, being a Beach Boy fan and being in a high school band inspired by The Beach Boys [The Malibooz] was a great thrill... I got to know Dennis Wilson on a personal level: we had mutual friends. Dennis was the driving force in so many ways. Obviously, Brian is the heart & soul, but Dennis was kind of the 'energy' of The Beach Boys." Mike Love's current configuration of The Beach Boys are a very different animal to the chamber pop outfit that Egan is referring to, and it's doubtful that they would be invited to perform in Des Barres' "Yard", where artists of every persuasion can express themselves through song, tone and dance. "Walter's played in my yard," Des Barres explains. "I've had the series going for a few years. I've been in this house four or five years; it started in my other house. Up until this year, till 2020, I had a lot of music always. The Zombies wanted to play in my yard. Unfortunately, I was out of town, because I travel a lot. Otherwise I would have said yes to The Zombies!" She says she misses the live scene, but is keeping busy with her podcast. She promises that Egan is set to be an upcoming guest. He tells us about the times he met Brian Wilson, portraying a man equally engaged and withdrawn from the conversations sparked by a loving fan. "I think it's a funny thing with creativity, the way songs, books, movies or whatever inspire us as fans," he chuckles; "Yet when you get to know the people behind them, they don't live up to the way people might think they were." Which brings us to 'fascination', Egan's most recent work, a kaleidoscopic, confessional rock opera that posits a temptress entering the writer's life, before leaving him to grapple at the fruit he never knew he needed in his life. From the piercing 'I'm With the Girl', to the lustful, yet lovelorn 'Gestures', the album calls out to a woman who holds more than a passing influence on the garrulous, grey-haired guitar player. It doesn't take a DNA test to figure out who it is. "It was a sincere effort, let's put it that way," Egan chuckled. "The first time I met [Pamela] was in passing in 2002. I was on tour with a band called The Brooklyn Cowboys: a Gram Parsons Tribute Show in Burbank, California. She was there. That was the first time I really met her, but in 2013, my daughter, who is now twenty-six, so do the math on that, she came in, and we were about to go to California. I live out in Nashville, and I do shows out in the West Coast. She said, 'Don't take this the wrong way, but I really love this book'. She showed me the book 'I'm With the Band' which Pamela had authored, and I said, 'That's funny: I think I'm Facebook friends with her.' We were going out there next, so 'Let's see what she's up to.' She was having some sort of garage sale with 'Hippie Couture.' So, I sent her a message and she said to come on out." Des Barres opened her house to his daughter, and through her roommate got to know said father on a more intimate level. "I like him very much as a friend," Des Barres says with deliberate, decisive caution. "And we're friends." Friendship frequently brings out the best in musicians: John Lennon benefitted from a tremendous friendship with fellow Liverpool guitarists Paul McCartney and George Harrison, a camaraderie that channelled many of the most exhilarating records in Sixties rock. By the end of the decade, a more mature Lennon had earmarked another friendship, this time with an Avant gardist destined to become his wife. It sounds to us like Egan was hoping that this friendship would become his "John & Yoko". "In my mind it had that potential when I started to involve her," he sighs. "I was divorced sixteen, seventeen years by that point. Which was kind of one of those moments where clouds lift, and there's a good reason to keep going here. I think I had been writing songs throughout the years, and for a long time I was writing about 'Falling for my wife'... To be able to write songs in the present, from the heart as opposed to [feigns mocking tone] 'June Croon, another love song.' The sincerity on this album is what sets these songs apart. I think the best creativity comes that way." Des Barres, who is currently writing a book she is unable to talk about, is more direct about the matter: "He was hoping for a romantic... You know, I gave it my best shot," she says. "It seemed perfect: Same age group, musician, Nashville. All of it seemed right. But you know what? Either there is a physiological desire, or there isn't. And there's nothing you can do about it. So, that's what happened. But he just couldn't understand that since he felt that way, that I couldn't feel that way too." Anyone looking for some sort of 'Unrequited Tragedy' would be better off reading one of Yeats many supplications to his Maud Gonne. Egan makes it clear that he's at peace with her decision, and Des Barres-personally namechecked on the jaunty 'Miss Pamela'- could not be happier with her role as creative muse: "It's beautiful: That's the best stuff he's written in a long time, I think. I was really impressed with it, and I hope something happens with it. It's a whole complete story, and I think that's wonderful and I'm really absolutely flattered beyond belief. " She's not wrong, and neither is he when he says that she captured the spark nominally reserved for younger musicians. And if he does hold any regrets, it doesn't come up in the interview. "What works for John and Yoko was a mutual feeling that inspired that circuit in one another. I'm fairly certain that any relationship with Pamela--if you want to call it that--was on my part. My fertile imagination, and a few hints from her. That was the weird part: I felt like there was a possibility there… If you listen to the last song, and I'm not sure Pamela has heard the last three songs on the album, there's the song 'Treat Me Nice'. I did that cover as it's a favourite of mine, and she said it's a favourite of hers." 'fascination' sounds like the beginnings of a beautiful friendship, alright!
Band Links:-
http://www.walteregan.com/
https://www.facebook.com/eganwalter
https://en.wikipedia.org/wiki/Walter_Egan
https://pameladesbarres.com/tantra/
https://www.facebook.com/Pamela-Des-Barres-211211916376/
https://twitter.com/pameladesbarres
Play in YouTube:-
Have a Listen:-
Picture Gallery:-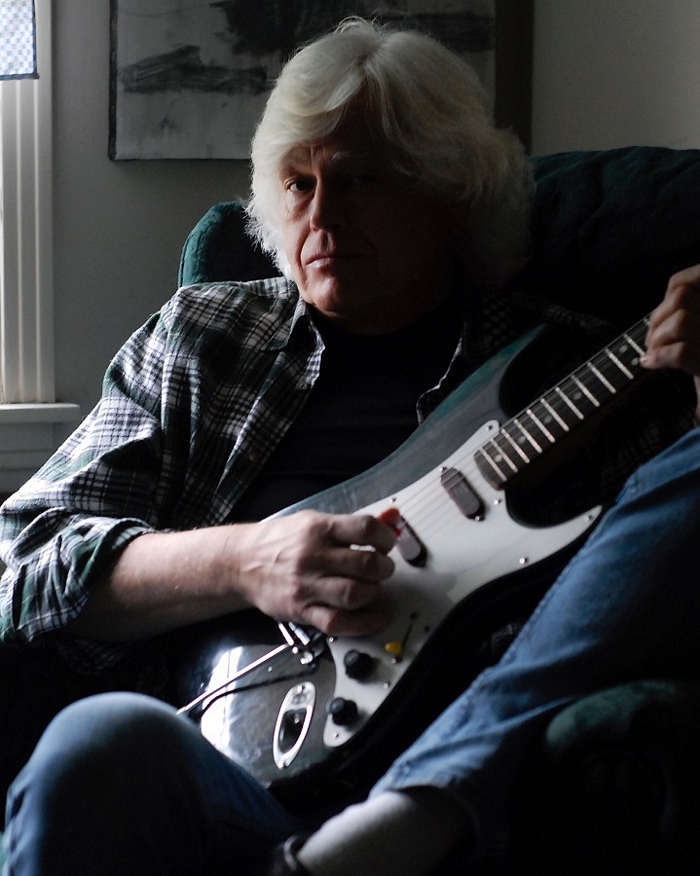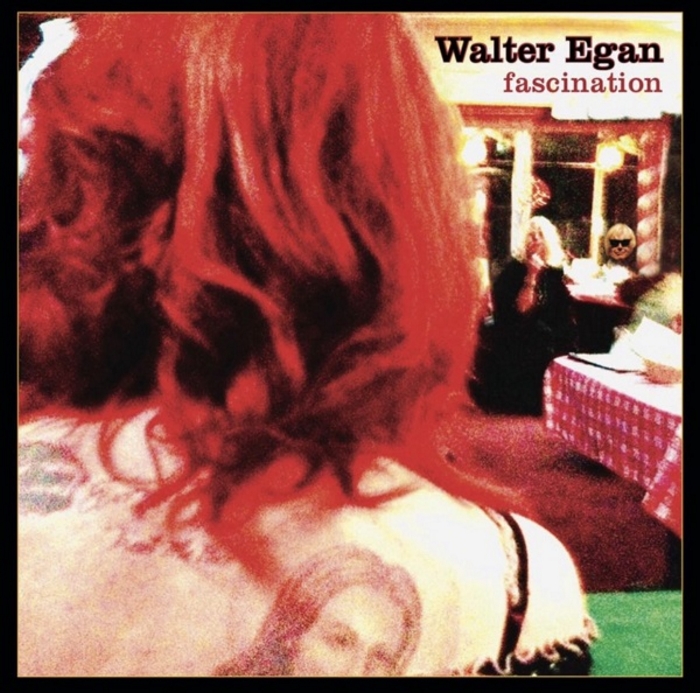 intro
Los Angeles-based singer-songwriter Walter Egan and 70's groupie and writer Pamela Des Barres talk to Eoghan Lyng about their friendship, and his new album 'fascination' for which she was the inspiration and muse.
Pennyblackmusic Regular Contributors
---