---
Nirvana
-

Interview with Patrick Campbell-Lyons
published: 7 / 4 / 2021
---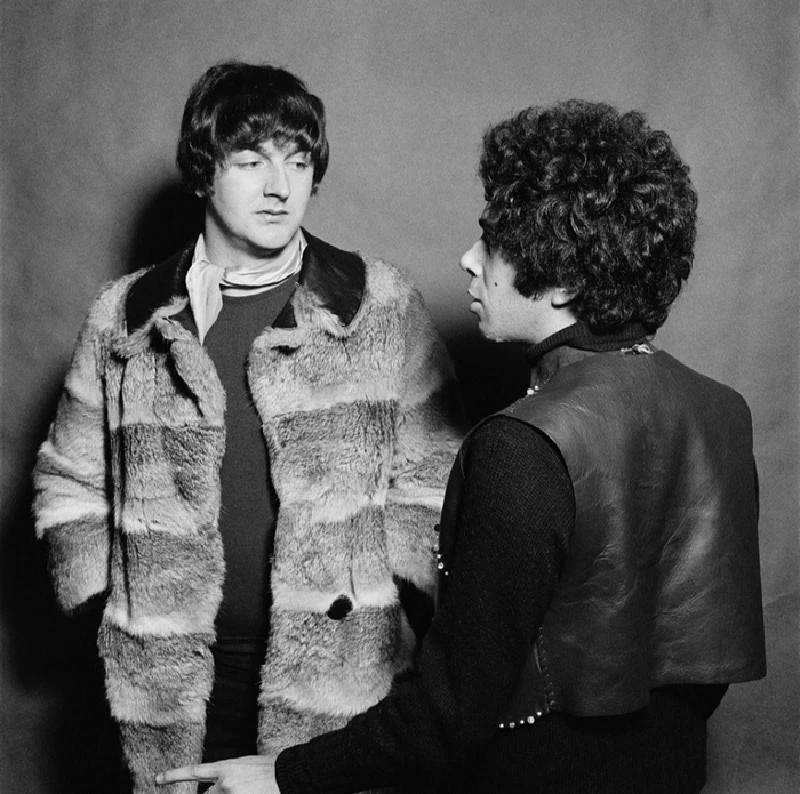 intro
John Clarkson speaks to Patrick Campbell-Lyons from influential 60's orchestral group Nirvana about his group's career and their new vinyl box set 'Songlife'.
While they received little public recognition in their 1960's heyday, UK orchestral pop duo Nirvana's reputation has grown in the half century since then, and they are now seen in some quarters to be one of the era's principal acts with their immaculately crafted and harmonic music. Nirvana was formed by two London emigrants and aspiring songwriters, the Southern Ireland-raised Patrick Campbell-Lyons and the Greek Alex Spyropoulos after they met in a Soho coffee house towards the end of 1966 or the beginning of 1967. The pair quickly signed a two album deal with Chris Blackwell's then fledgling Island Records. After a disastrous debut gig as part of an Island showcase at the Saville Theatre in London, Nirvana became a studio act, for which both songwriters would provide vocals, Campbell-Lyons would provide some guitar, Sypropoulos keyboards, and they would work with orchestras. Their debut album, the somewhat twee 'The Story of Simon Simopath', came out in 1967. The official first rock opera and concept album, it told of a boy, who unpopular at school and despairing of his office job, becomes a spaceman and finds love on the other side of the universe. A second album, 'All of Us', followed in 1968 and consisted of the classic singles, 'Tiny Goddess' and 'Girl in the Park', but only 'Rainbow Chaser' from that album charted, scraping to no. 34 in the charts. By the time of their 1970 third album, which is known as both 'Black Flower' and 'Dedicated to Markos III', they had been dropped by Island. With their new American label Metromedia going into liquidation within days of Campbell-Lyons and Spyropolous signing a contract with them, it was barely released, the British label Pye International who bought out Metromedia pressing reportedly just 250 copies of it. The duo split amicably in 1971, and Campbell-Lyons keeping the Nirvana name went on to record another two albums, 'Local Anaesthetic' (Vertigo, 1971) and 'Songs of Love and Praise' (Phillips, 1972). Campbell-Lyons and Spyropolous reunited in 1976 to work on a musical with the working title of 'Blood', but although several demos were recorded the musical never reached the stage. Now Snapper Music are releasing a new vinyl box set, 'Songlife', which consists of all five Nirvana albums, plus an album of unreleased material entitled 'Secrets', which contains the stripped-down tracks from the abandoned 'Blood' musical. Pennybackmusic spoke to Patrick Campbell-Lyons, who is now based in Greece, about Nirvana and 'Songlife'. PB: For many Nirvana was the first we heard of yourself and Alex Spyropoulos but you had already been on the scene for some time before that, hadn't you? PATRICK CAMPBELL-LYONS: Yes. I came over from Ireland to London in '63/'64, with the purpose of making an inroad into the music business. I formed a band in Ealing called the Second Thoughts. We played blues music. It was called R & B but it was not the R & B that we know now, and our music included covers of songs by Chuck Berry and Sonny Boy Williamson. The Second Thoughts were quite a well known band on the London circuit, and then we went to Germany to play clubs over there and from there to Sweden. PB: You were also in a duo called Hat and Tie, weren't you? PCL: That was with a bass player from the Second Thoughts called Chris Thomas. After I got back from Sweden, I decided that I didn't want to be on the road again for a while, if ever, and I bought myself a Revox, which was a machine that songwriters used in those days, and he had one as well and we started writing some songs together, and got a deal at Kassner Music in Tin Pan Alley. There was one song in particular that they released, 'I'm Finding It Rough'. It was put out under the name of the Hat and Tie but a few years later it was covered by the Everly Brothers, which was a good start to my songwriting career. PB: What do think were the most important lessons that you learnt from being in the Second Thoughts and the Hat and Tie and which you were able to bring to Nirvana? PCL: When I left Ireland, I was escaping from indoctrination. I had done my studies and I knew that there was another world outside Southern Ireland and County Waterford where I had gone to school, and that possibly through music I could get there. I left to have an adventure, and I found another world in London and Germany, and I learnt how to be a songwriter. Chris Thomas was talented as well. He had studied at the Royal School of Music, and his mother was a music teacher. When we got a deal almost instantly in Denmark Street with the few songs we had made on our Revoxs, it opened the door. If I hadn't gone to Denmark Street I wouldn't have gone to La Giocando, a café there, and met Alex Spyropoulos who was also signed to Kassner Music with a different writer. PB: You have often said that you were polar opposites. What was the appeal and attraction to you of each other? PCL: When you make a connection like that with somebody I don't think that it is about the attraction. It is about the energy. It is about what is going on underneath. Alex had left Greece and moved to France. He was going to do Law, but he ditched that against the wishes of his parents and became involved in the bohemian culture in Paris. He saw people like the Jazz Messengers and Miles Davis, and then he decided that he wanted to come to London because he felt that there was something going on there, and he enrolled at St Martin's Film School and then by accident fell into music. He was making a short film and realised that he would have to get some music. St Martin's Film School was just across the street, and he went into a publisher's in Denmark Street, and said, "I am looking for a piece of music for the film I am making in St Martin's," and they said, "It is going to cost you this much." And he thought, "I'll try and write something myself." He had learnt the piano growing up, and that is what he did, and then he realized, "I'm a songwriter. I can write music." So, even though he is a pessimist and I am an optimist, and even though I was coming from a Celtic rock and roll background, and he was coming from a Greek/Paris cinematic, jazzy background, we connected. When we sat in La Gioconda and had our first talk, we didn't talk about music. We talked about Samuel Beckett and James Joyce. He had read them while he in Paris. That was where we started, and we talked about women as well (Laughs). La Giocanda didn't just have musicians. It had all sorts in there – roadies, musicians, groupies, people from Carnaby Street, lowlifes, gangsters. It was a typical Soho joint making great Italian coffee. PB: Is it true that you started working together almost immediately? PCL: Yeah, within days. Chris Thomas had other plans. He started working at EMI as a tape op engineer and an assistant to George Martin (Thomas would subsequently go on to become a renowned record producer, and his credits include the Sex Pistols' 'Never Mind the Bollocks', and albums by The Pretenders, Roxy Music, Pete Townshend and Paul McCartney - Ed). And Alex told me that he was not that happy with his co-writer, so we said, "Shall we try something?" and we hit it off. PB: You signed to Island Records quite quickly. It seemed to be a natural home for Nirvana despite you being the only artists on the label making your style of music. How did you become one of their signings? PCL: We made a demo tape, and looked in 'Melody Maker' and found the names of various producers and made appointments, and, while some of them said that they liked it, they were all too busy. Then I remembered that when I had still been in the Second Thoughts we had supported the Spencer Davis Group at a club in Wembley, and their bassist Muff Winwood gave me his card and said, "I am going to be leaving the band soon. I am going to be working as an A & R man with a new record company. Give me a call sometime and maybe we can do something." I remembered this card, and I phoned him up and we made an appointment. Island were just starting in Oxford Street. They had just released John Martyn's 'London Conversation' which was their first release, and we went in there and we played three or four of the songs live on acoustic guitar, and hit our chairs with our hands when we weren't playing the acoustic guitar. Then Muff Winwood brought in Jimmy Miller who went on to become a well-known producer with the Stones. Then Chris Blackwell came in and it all happened in a couple of hours and they said, "Yes, we are interested. We loved what we heard." We went back the next day and signed a contract for two albums. Record companies released stuff quickly in those days, and we were put under pressure to write more songs. Within maybe three or four months we had written all of 'Simon Simopath' and a few others. We played an Island showcase gig at the Saville Theatre with a pick-up band that we put together. We wanted a cello, and we wanted a French horn. We supported Traffic and it was a very bad show from our point of view. We didn't look good, and we had kaftans on. The cello was not amped, miked properly. It was all wrong, so Chris Blackwell said, "You have got great songs. We can either do two things. I can get some better musicians with you,and we can spend some money on new gear and send you off for three months into the country" - That was what they were doing with bands like Traffic - "and get an act together that way, or you can become songwriters and I'll just pay for whatever you want." He asked us if we wanted an orchestra, and we wrote after with that in mind. Even though not every song was orchestrated, 60%/70% were. The key to it was a man called Syd Dale, who was the arranger and who was a brilliant man. He scored everything for us with the orchestra. We recorded live in the studio, and the orchestra would be there in the morning. We would do three songs in the morning. They would leave because they were going on to do another session somewhere in another studio. That was how it was in those days, and so you had to get everything right. Syd would conduct the orchestra, and then in the afternoon we would do our vocals with backing singers, and then the next day we would mix, and that was two days. Multiply that by four, and within eight days we would have a finished album. It was remarkable, but also within four weeks it was on the market, because that was the way record companies worked in those days. It was magical. It was dreamland if you were a musician/songwriter. PB: ''The Story of Simon Simopath' is now seen to be the world's first rock opera. You, however, apparently didn't set out to write a concept album. At what point did it turn into that? PCL: About halfway through. When we were writing the songs we found that we were following a kind of internal flow. PB: Despite the third album being turned down by Chris Blackwell you didn't leave Island on bad terms. Did you understand or even agree with Chris about the reasons he felt the album wasn't suitable for Island? PCL: It was very amicable. He was that kind of man. He was always very friendly. We were his golden boys for a while, and he just said, "Listen! You have gone over the top. The way the label is moving now I couldn't put this album out. If you find someone who wants it, I will let it go and do a deal for you." He said that it was a bit too lush – I think those were his words – and he compared it to the soundtrack of a French film called 'A Man and a Woman'. It was quite famous at the time, and that pleased me a lot because I loved that soundtrack. PB: The third album has been called both 'Black Flower' and 'Dedicated To Markos III'? Can we have it officially from you what is the correct title? PCL: The official title is 'Black Flower'. PB: Why did it get the title of ''Dedicated To Markos III? PCL: Alex's cousin gave us some money after we left Island. We wanted to remix it and because we didn't have the budget ourselves he gave us the money to remix it. We said that we would give a credit to his son on the album because he didn't want the money paid back. It is our favourite album of the three of that period. PB: 'Secrets' is the only album of those included in the new 'Songlife' box set which hasn't been issued in any format before. It's something of a departure from the Nirvana sound on the other albums as it does not involve an orchestra. Can you tell us the story behind those recordings and why it's taken so long to release them? PCL Well, basically Alex and I had a bit of a break from each other after 'Black Flower', just to breathe a bit of different air. After you have been in an intense situation like a marriage or a love affair, you reach a point where you think that it is too intense, too demanding. We had all sorts of problems getting 'Black Flower' out and it was barely released. Alex then developed another project which didn't happen, and I made the 'Local Anaesthetic' and 'Songs of Love and Praise' albums. Then we saw each other again, and we thought it would be nice to write songs together again. We wanted to do something different than what we had done previously and thought, "Well, maybe we could write a musical." Originally the working title was 'Blood'. We had some script people involved, and as soon as Alex and I started writing the magic was there again. I think people listening to it today will hear that our songwriting didn't become any less, even though we went at it a different way and decided not to use an orchestra. We wanted to make things more rhythmical, and I knew people who were in the cast of 'Hair', and paid them some session fee money, and they did a lot of the vocals, some of them solo, and some of them with us. We took it to a few entrepreneurs, and two of them liked it a lot and said that they would try and find some money to put it into production for the stage, but they had no luck. It was originally a vampire story in which nobody bit anybody, and was as much a buddy story between a 45-year old man and a sixteen-year old boy who go on an adventure together. Then it became based around the story of Patty Hearst, who was the daughter of Randolph Hearst and who was kidnapped by the Black Panthers, and then it went on to become a story about deep programming and parents trying to get their kids backs from the Moonies. The songs were meanwhile developing, and then after about two and a half years we shelved it, or, shall we say, put it in the bottom drawer, and it stayed there for forty-five years. Pre the box set, and two or three years earlier, somebody contacted us who said that they had an original white label of some of the songs, and they had found it at a car boot sale or somewhere, and that revived our interest in them. Some of the recordings were not in good shape, with scratches on the lathes and demos, but some of the stuff was quite good. When Snapper decided that they wanted to do this box set of our material, it seemed like the perfect opportunity to release it. Our fans all knew about it. Our fans always called it 'Blood', which was the original title. They would sometimes ask, "Will you ever put 'Blood' out?", so we cleaned it up. We put in the one big orchestral song that we had left which we had written in the late 70s and is called 'Two of a Kind'. We worked that into it. We also wrote two little new things, which we recorded in a very basic way. We are delighted with the way 'Secrets' has turned out. PB: Various artists and bands obviously saw the hit potential in your songs, and there were covers by artists including Herman's Hermits, Francoise Hardy and Tim Andrews. Which of all the covers of your songs means the most to you? PCL: Personally for me the cover that means the most is the Everly Brothers' cover of 'I'm Finding It Rough' that I did with the Hat and Tie because I grew up admiring and listening to them, and little did I know that would be a songwriter then. I was just a kid who went to the jukebox and tried to do three-part harmonies along with their songs. Amongst the Nirvana songs, I would say the Alan Bown Set who did 'We Can Help You'. I think that they really captured something of the song but gave it their own originality. From the point of view of internationally and capturing the feeling of the times, I would say Francoise Hardy with 'Tiny Goddess' because she did it in French, in Italian and in English, and all three of them sound great. PB: Although Nirvana was obviously highly respected by other artists and they got into the charts, you never really attracted massive record sales. Why do you think that was? PCL: You couldn't dance to our music. That meant we had less girls listening to our music. Our fan base was mostly boys and young men. I would say 70/80 percent. PB: Do you think that because your music was orchestral and you did not tour that was a factor too? PCL: No, I don't think so. We did what we wanted to do. We were not writing to be successful. We were not recording to be successful either. 'Rainbow Chaser' was a B side originally, and the producer Mickie Most said to Chris Blackwell, "You should switch it over." 'Girl in the Park' was the A side, and he heard them both and said, "'Rainbow Chaser' should be your A side," and so Chris Blackwell switched them. PB: You are based in Greece now and live in Athens. How did you wind up there? PCL: I have been a fan of Greece for many years. I first came here in 1970. I came to see Alex when he was visiting his parents once, and I have been coming to Greece ever since, and I love the place. I connected with it as it has the same kind of energy as Ireland I feel, but also because Alex was there. He came back from England permanently about fifteen years ago, and he is living back at the family home where he was brought up, and on one of my visits around that time ten, twelve years ago I met someone from there, and I became involved romantically. That romance is no longer a part of my life, but I decided then that I would base myself there. My daughter has based herself in America and the music business is based in London, so I was moving between the three places for a while, and then in the last two or three years it has become a permanent home, but permanent is not a good word for me because I am something of a travelling man and I tend to get restless if I stay too much anywhere for long. PB: Final question! Nirvana never officially split. Is there any chance of you putting more music out together? PCL: I would say the box set is really the finale… PB: Thank you. 'Songlife' will be released on Snapper Music/Madafish on the 5th March. Thank you to Malcolm Carter who contributed several of the questions for this interview.
Band Links:-
https://en.wikipedia.org/wiki/Nirvana_(British_band)
Play in YouTube:-
Picture Gallery:-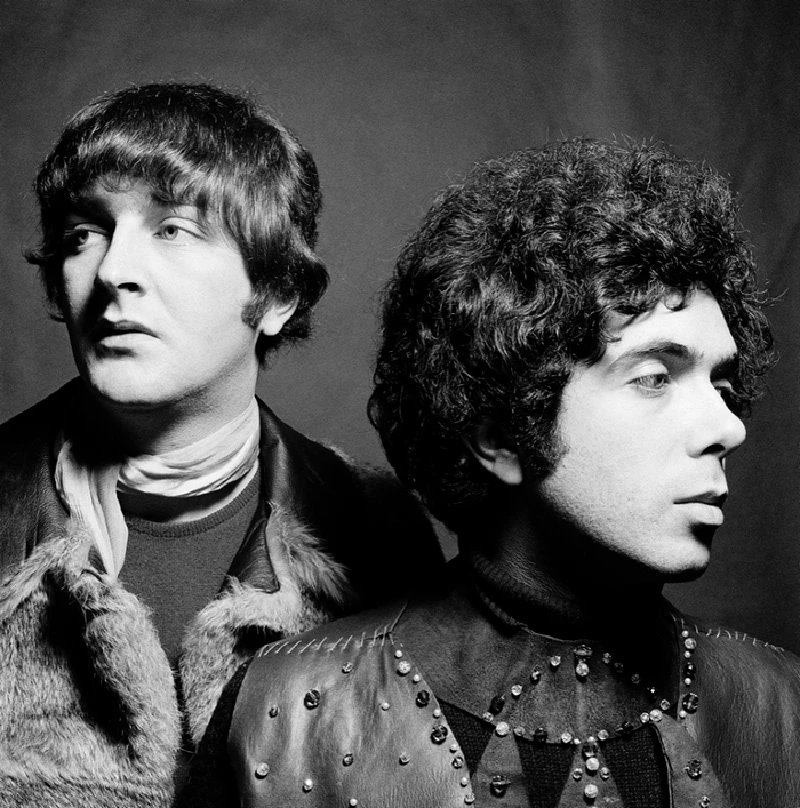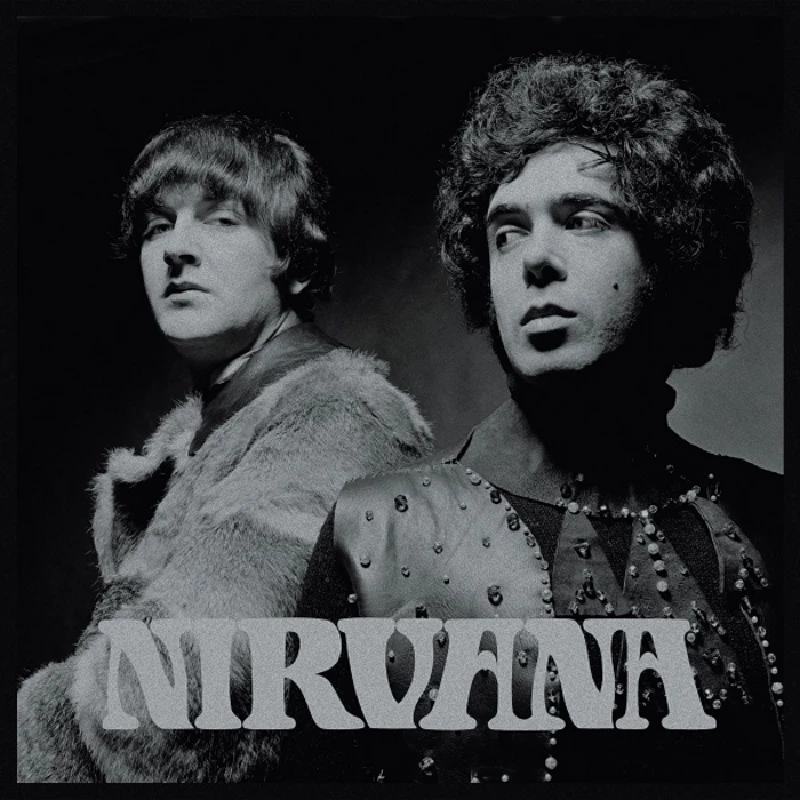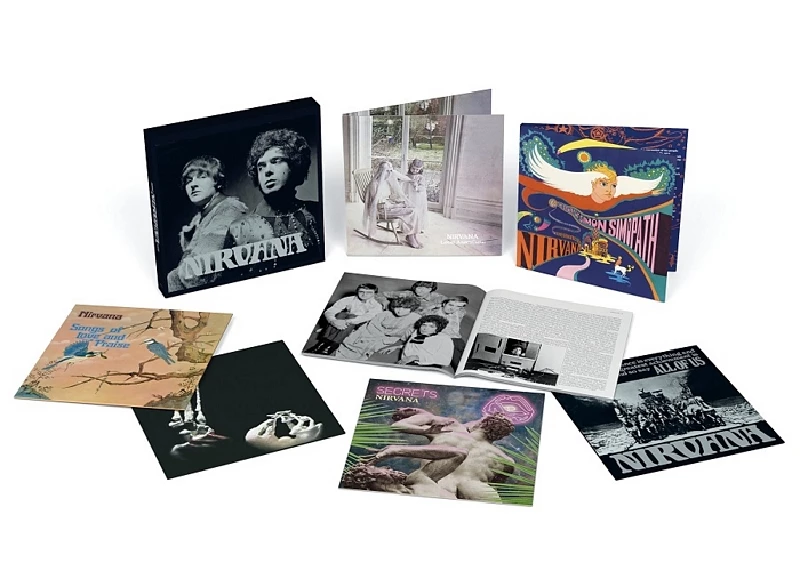 interviews
---
Interview (2002)
Fomer Melody Maker journalist, and the man who brought grunge and Nirvana to Britain, Everett True has recently started a new magazine 'Careless Talk Cost Lives'. David McNamee chats to him about its spectacular first edition.
favourite album
---
Nevermind (2011)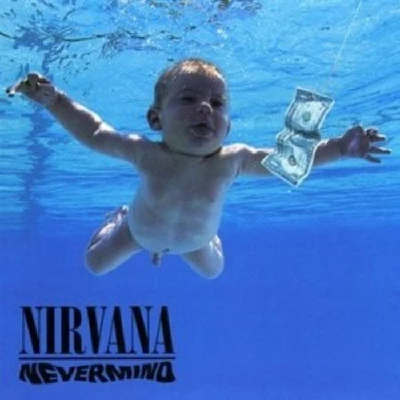 Anthony Dhanendran reflects upon the various new editions of Nirvana's classic second album, 'Nevermind', which have been released to coincide with its twentieth anniversary
Pennyblackmusic Regular Contributors
---