---
Nirvana
-

Nirvana, Reading Festival 1992
published: 13 / 3 / 2012
---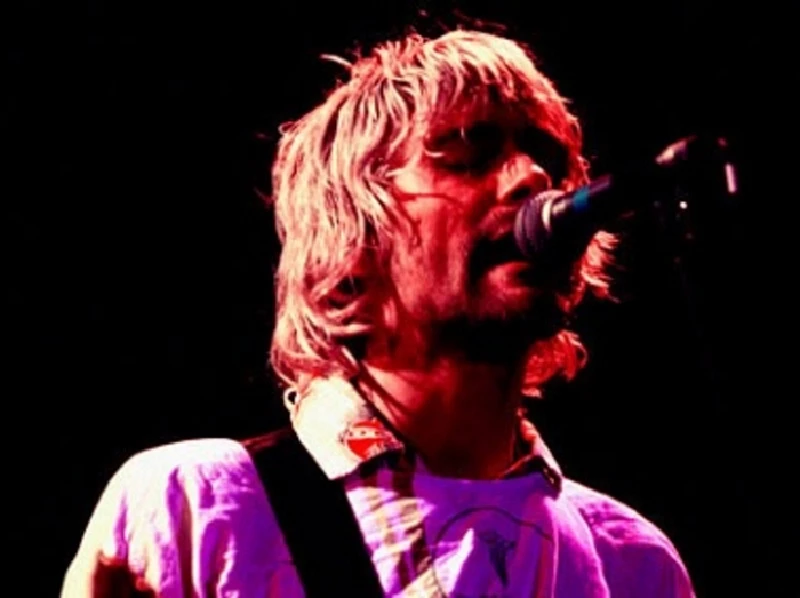 intro
Paul Waller, in our 'Gig of a Lifetime' series, writes of seeing Nirvana's legendary headlining gig, at the 1992 Reading Festival
In 1992 at the age of 17 I went to the 20th Reading Festival. By this time in my life my thrash metal phase was over and, thanks to Nirvana and the grunge explosion, I had a new group of bands to champion. I'd been to a few concerts before this. I'd seen Celtic Frost, the Red Hot Chili Peppers, the Wonder Stuff, Suede and Kingmaker like four times; pretty much anyone that would travel through my part of the country but this was going to be something special. As soon as Nirvana were announced as headliners the whole of my wage packet went into my first Reading Festival ticket. The cost? A whole £55 whole English pounds. I went with two friends and we took a two man tent, a bit of a squeeze we thought but no hardship. This was going to be an adventure with memories that would last a life time. And sure enough even though when we arrived we were literally trudging through a foot of mud in the pissing rain, nothing would dampen our spirits. Actually I tell a lie. By the Monday morning our leaky tent had all but collapsed on us. We were soaked and wished we were home, three of us living on top of each other like this was a big mistake and one we were never to repeat, but before that morning nothing mattered but the music. I can't remember doing so but I know I saw PJ Harvey, PIL, Smashing Pumpkins, Mudhoney, the Melvins and Screaming Trees. I know I saw them because I wrote about it in a fanzine at the time but for the life of me even when I watch them perform their sets on YouTube I cannot recall a single minute. Just before the Manic Street Preachers came on some drunk middle aged rocker decided that the toilets were too far for him as he was already mid crowd, so he pissed over the grass and the people around him. Some went down my leg. It was disgusting to say the least, and I turned and pushed him and then before you knew it some other recipients of his toilet duties starting beating on him. I left quick smart and changed into some new shorts. Yet by the time I had returned the Manics had finished. The bands I do remember catching were the Wonder Stuff, who sort of just breezed through the set not particularly focused and not really being into it too much. Pavement had an awful sound due to the gale force wind that seemed to only punctuate their set. Public Enemy were monumental and were never this good again. Watching Mega City Four I experienced my first mass crowd collapse as what seemed like a hundred of us fell over at once. This was before the event was dangerously over sold as well. The Rollins Band were brutal. I had met Henry a few hours before in the signing tent and he was surprisingly pleasant considering what I already knew of the man. It's not like he smiled or anything but he had a firm-as-fuck handshake. That is something I will never forget. I also met L7 after that legendary tampon throwing incident. When Donita Sparks took it from her um… person and threw it into the crowd, it buzzed over my head and landed a couple of rows behind me. Within seconds someone had thrown it back toward the stage, I had a very lucky escape. The amount of mud being thrown at the band was insane and it looked like a warzone. I had never seen anything like it. Yet the gals still pulled off a brilliant set. Today they are remembered musically as grunge also rans at best, but for those in the know they were brilliant on that wet Sunday. For me everything was simply a warm up for Nirvana. I remember hatching the plan to watch the whole of Nick Cave, slowly worming my way to the front of the stage so I could get a prime place for Nirvana, I'd never heard of Cave before let alone his music, and when he began to sing 'Black Betty' toward the end of his band's set I was utterly bemused as to how he could have climbed so high onto this amazing bill. If only I knew then what I know now. By the time he had left the stage I had got myself into the fourth row, which was pretty impressive seeing as how the place was so utterly rammed tight. Now there are two legends about this show. The first is that when Nirvana came on stage they made history by playing one of the greatest shows of all time; this is upheld by magazine after magazine from rock staples such as 'Kerrang!' to more adult publications such as 'Uncut' and 'Mojo'. The other side of the coin is that many that were there complaints of bad sound and a lacklustre performance, often citing the previous UK tour as to when Nirvana were at their best. Various eye witness accounts are potted around the internet but let me tell you how it really was. Euphoric is the best way to describe it. Maybe it was my age, maybe because at the time Nirvana were my favourite band, maybe because I knew the songs back to front, maybe I just got caught up in all the hype. But for once the magazines are spot on. They may have played better shows and, yeah, the guitars may have sounded thicker when Pat Smear joined, but Nirvana at Reading 1992 were the best band I have ever seen up to that point and still are to this day. There were points during 'In Bloom' and 'Lithium' that I couldn't hear the band. It was nothing to do with the sound, which was punchy and bright I might add after the winds earlier in the day (Might have had something to do with me being at the front of the crowd though). It was down to the fact the whole crowd was singing along. Not in a macho beer-swilling Oasis football terrace sort of way, but it was as if we had won a massive underground victory. We were rejoicing in the killing off of (at least temporarily) the hair metal bands, and the fact that the punk DIY attitude had actually broken through. I felt part of something, but I wasn't 100% what it was I was part off. I didn't discover K Records and Riot Girrrl for six months after that, and hardcore was a few more years away. I was just beginning to delve into American indie-rock. It seemed there was a whole world waiting out there for me to devour. The sing-a-long was deafening where I was standing. I get goosebumps to this day when I think about it. They played my favourite Nirvana track 'Lounge Act', and threw in a couple of new numbers to boot, Kurt looked a little haunted and gaunt through his stubble, and Grohl's hair was a constant sweeping mess. There was sweat raining up from the crowd, and when the band finished their set I remember there was steam in the air emanating from the hordes of people underneath. It was just an odd and eerie feeling. I couldn't believe that music could get you so naturally high. All that for £55. Today that's enough for a day's worth of food at the place. I have been six times since. I most recently returned in 2008 and afterwards I vowed never to go again. It was so oversold it was ridiculous. After catching Emmy The Great (not so great as it turned out) in a tent, I decided enough was enough. Although I wanted to see a bit of the Cribs and try and watch some Metallica without laughing that evening, my misses and I instead jumped in the car and promised each other we would never to do it again. We are going to give Hevy a go this year. We enjoyed the Hop Farm festival when Dylan headlined a couple of years back, and I think it's high time to join in some musical festivities again. I just hope it's better organised. Will it reach those euphoric highs that Nirvana managed to deliver? Who knows? My glass is always half full.
Band Links:-
https://en.wikipedia.org/wiki/Nirvana_(British_band)
Picture Gallery:-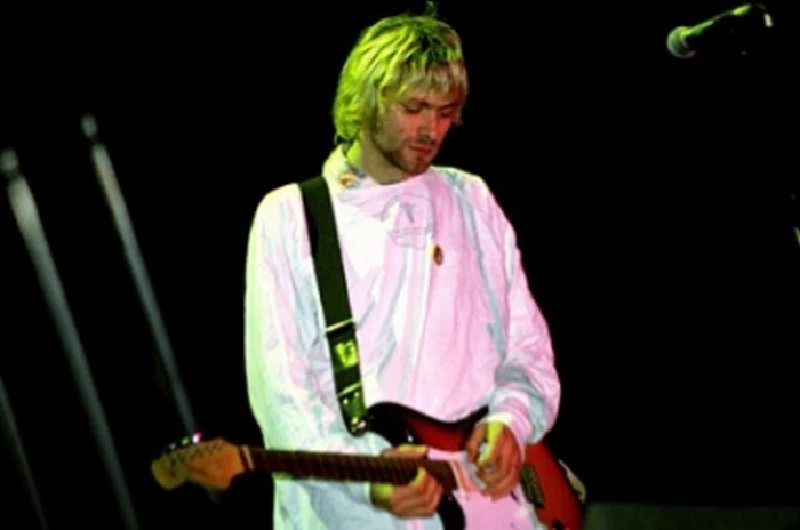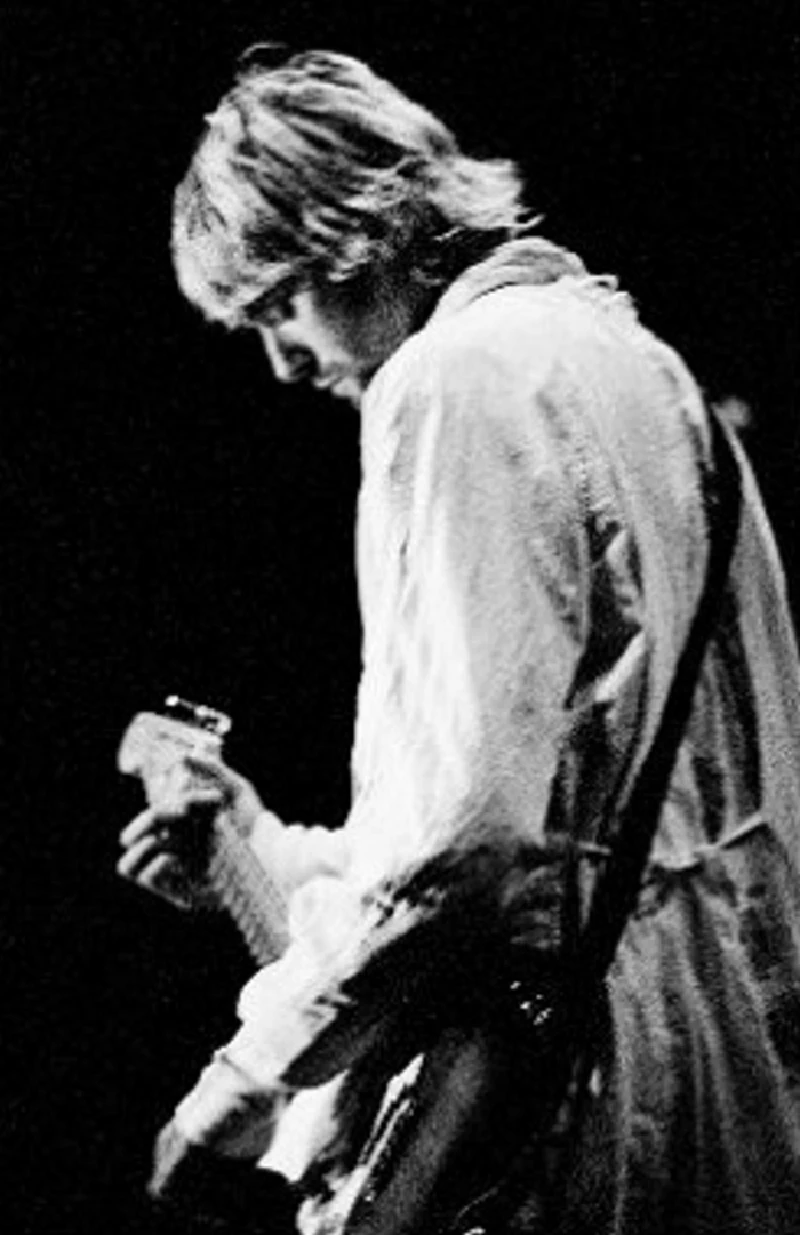 Visitor Comments:-
790

Posted By: Fuchsia, Malmesbury on 02 Feb 2016
I was 20yrs old and had been introduced to Nirvana by a friend when l was in toronto. Fast forward to when l came home a few yrs later my fave band no one had heard of was everywhere. Anyway l had another friend whose boyfriend was not only in the music biz as an a&r but agreed invited me to reading on a backstage pass. I had never been so excited, those were the pre tech days when it was just a stretchy plastic wrist band. So l managed to get another girlfriend and fellow kurt fan in aswell. Like the poster says l too only remember Public enemy who were extrodinarily good, but essentially l was marking time till Nirvana. It is amazing watching it again as the main memory was the eurphoric, buzzing pleasure, almost uncontainable, everyone jumping and singing. I still cant believe l was actually there, havent been to a mega festival since as how do you top that.
---
728

Posted By: b, c on 11 Dec 2014
a
---
722

Posted By: Luke Smith, Essex UK on 03 Oct 2014
You are a lucky man, I would sell my right leg to be able to go back in time and be there. To be perfectly honest , I have never been into Nirvana that much , perhaps cause I was only 7 in 1992. But I bought this DVD out of interest and was blown away. This effortlessly cool set I dont see how any other reading headliner has come anywhere close to matching. I watched the DVD with a very broad smile on my face. Its amazing. The first time I went to reading was 10 years later and ironically the foo fighters headlined on the saturday I believe. I did manage to see my teenage heroes the offspring headline Sunday night and I always said it was my Nirvana 92. But no way it could really compare to this seminal gig in reality. i now see what all the fuss was about. Reading 2002 seemed to still have the same spirit that reading was known for. But now its just the same as V. Its a sad fact that on that same stage, 22 years later you see act like Macklemore and Ryan Lewis. reading festival is well and truely dead. Long live Nirvana. You are sorely missed.
---
599

Posted By: Jade Hutchinson, London on 23 Oct 2012
Hello. Do you still have your ticket from Readin 1992? Would be great to see it! Thanks Jade
---
586

Posted By: x, x on 05 Sep 2012
Really enjoyed reading that sir. I would have been 9 or 10 in 1992 but I love listening to this gig on Spotify.
---
favourite album
---
Nevermind (2011)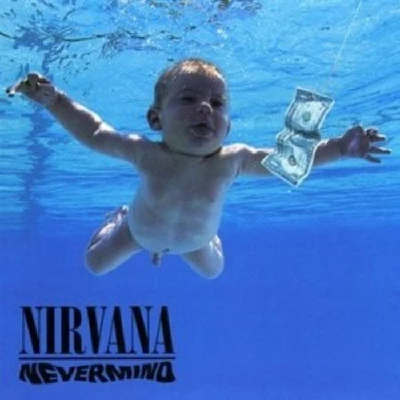 Anthony Dhanendran reflects upon the various new editions of Nirvana's classic second album, 'Nevermind', which have been released to coincide with its twentieth anniversary
Pennyblackmusic Regular Contributors
---