---
published: 10 / 4 / 2020
---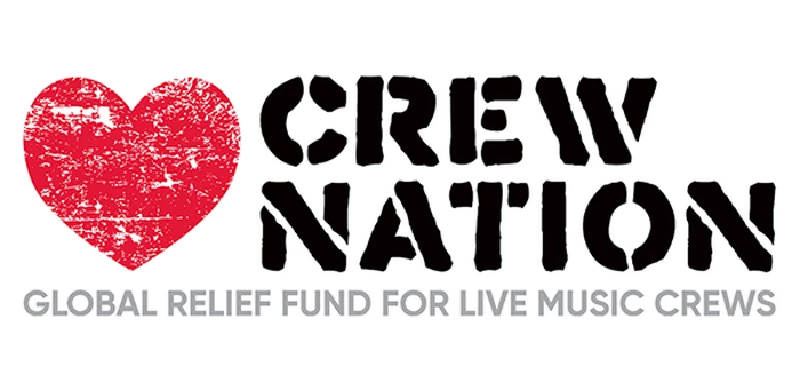 intro
Cila Warncke writes of the devastating impact of the Coronavirus crisis on those behind the scenes in music.
My husband Chris Hall, an audio technician, introduced me to the world of live music production. When COVID-19 mushroomed into a global pandemic production work disappeared almost overnight. It is impossible to predict when it might return, or grasp the full repercussions for crews, artists, venues or fans. This article attempts neither to summarise nor forecast, but to reflect on the early days of this crisis in the hope we can look back on it from a better place. Production crew wear black. Not as a Johnny Cash rock'n'roll rebel statement but because it's unobtrusive. It means they can slip on stage with a guitar, or to untangle a mic cord, without distracting the punters. Any concert you've been to, from spit-n-piss soaked indie gigs to space-age stadium epics, was put together by a near-invisible army of audio technicians, instrument techs, riggers, lighting crew, video crew, carpenters and engineers. Plus, the personnel that structure and support a show: venue, tour and production managers; bookers; caterers; wardrobe and security among others. Live music production employs 'hundreds of thousands of people worldwide' according to the International Live Music Conference (ILMC). Gordon Masson, editor of the ILMC magazine 'IQ', wrote in its 24th February edition that Coronavirus, "could pose a serious threat to concerts and festivals globally if governments decide to ban large-scale public gatherings." Events moved quicker than that. Without Warning. "Nobody had any idea about this at the beginning of March. We were in the middle of setting up a show when the artist cancelled," recalls Matt Brown, an audio technician whose summer routine usually includes more than fifty free concerts at Memphis, Tennessee's historic Levitt Shell. "By the end of the week, everything had cancelled." Chris Hall, who has done audio for international tours for over a decade, was in Nashville in early March, starting work scheduled to run through August. "Nobody was talking about [Coronavirus] – it was seen as an Asian problem. Then, it blew up." Within days, tours were cancelled and vendors were closing up shop. Matt 'Tag' Tagliaferro has spent the last decade circling the globe as a guitar tech. He was enjoying a short break at home between dates in an ongoing tour when, "I got the same email a lot of people in the industry got saying, 'everything is cancelled for the foreseeable. We'll get back to you.'" The Great Unknown We are all living in miasma of uncertainty but it hangs heavier over production crew. Work from home isn't an option. Their skills are useful in the context of public gatherings, which almost every government on earth has banned. "There was a lot of wishful thinking at first," Brown says. "People saying we'd be back to work by the end of March." Will Paterson, who has spent more than twenty years promoting, managing venues and booking events in London, says the venues where he works are planning for shows featuring local artists beginning in July, while touring acts are scheduling for September onwards. "Logically, starting from the top end of the industry, which is international tours, it'll take most of 2021 to get back to 'normal'," he says. There are significant logistical and practical challenges, according to Brown, who's watched big regional events like the New Orleans Jazz Festival and Bonnaroo (think Glastonbury in the American south) reschedule for autumn. "Large-scale tours book a few months in advance. It's a hard thing to cobble together at once. Then you have production companies trying to rent gear, trying to staff all the tours at once. I don't see it happening," he says. "Plus, until we have a vaccine. I don't think big festivals will be healthy." Hall, who worked at New Orleans Jazz Festival for years, agrees: "You run into artist exclusivity issues, then vendors and crew. If you try to do all the events at one time, you're assuming everyone is still in business and [audiences] still have money to spend." If, as seems likely, the consequences of slow government responses in the US and UK are high infection rates and death tolls, it will take even longer to return to some kind of normal. "The live music industry is in the hands of the government," Tag remarks. "At the moment you can't decide when you can book a tour again, when more than two people will be allowed in a room. To attempt to comply, or predict, those things is totally impossible." Lean Times and Slim Margins This leaves a sprawling, independent workforce to cope with an unprecedented situation. "There was never a lot of security," says Hall. "But there was a sense that events would always be happening. As long as you had your health, you could keep working. A lot of people are not set up to weather six months with no work." He estimates that on tours he's worked, for every tech who might be on payroll, therefore formally eligible for unemployment, another seven to ten are freelance. "We work in an industry where 90% of people are self-employed or small companies," Tag affirms. "You don't get sick pay. If you're booked to go to work, you go to work. Nothing like this has ever happened before so we couldn't prepare for it." Governments have put in place measures to help self-employed and small businesses but they may be too little, too late. "The [UK] government scheme is 80% of your wage, if you're on salary, or 80% of declared earnings if you're self-employed," says Paterson. "But a lot of people fall into neither camp; a lot of self-employed/sole traders have haphazard earnings. And you don't get any money until June if you're self-employed." On the industry side, Live Nation has set up a charity called Crew Nation. "Crew members are the backbone of the live music industry," its website says. "We hope you'll join us in supporting them through this temporary intermission." Live Nation – which had gross profits of over $3 billion in 2019 – pledged $10 million; $5 million up front and $5 million in matching donations. Proceeds from the Crew Nation store, which sells $30 tee-shirts and $65 hoodies, also go to the fund. A smattering of artists including The National and Deftones have announced they will donate merchandise sale proceeds to their crews; and H.E.R. has given her team financial support to weather the crisis, but these are exceptions, not a trend. "There are days I wake up and get quite anxious that I've worked hard to generate a little buffer and this is going to take that away," says Tag. "But I'm not going to be crippled. People who haven't worked as long, or [work] for less-established bands, are going to be completely crippled. Some people won't go back to this; some won't be able to." Immediate personal financial pressure is augmented by prospect of a long-term industry downturn. "There will be fewer vendors for touring," Hall predicts. "There will be consolidations and people going out of business." Paterson concurs: "There isn't any area of people's lives that will be the same. Shows probably won't be as big. I see people collaborating, consolidating...because it's less risk." Facing the Unfixable Meanwhile, crew await what comes next, when it comes. "We're all in the same boat," says Paterson. "Stuck inside, not able to do what we want to do." Uncertainty and discomfort are facts of life in this industry, though, whether loading lorries in the middle of a blizzard, working 22 hour days, or spending 16 hour-stretches on a bus. "Most people I know who do this didn't start out thinking it was a job," says Tag. "I didn't get to twenty and decide to be a guitar tech, I just played guitar and couldn't pay for anyone to fix it. So I broke it and fixed it, and broke it and fixed it. And when my friends broke their guitars, I'd fix them too." He's applying the same attitude to COVID-19: "I'm adapting. Trying to eat regular meals, not sleep in every day, not drink too much." Hall, who also holds a commercial pilot's licence, is using his time on lockdown in Spain to keep his flight skills sharp on a desktop sim: "It's the only way to travel right now." "I was a bartender before I did production," Brown says. "That's not an option either." He's learning to code but isn't looking to change careers. "I love the music business. I don't want to get out of it." The hope shared industry and fans alike is that better testing and management will alleviate the COVID-19 crises and live events will rebound sooner rather than later. But optimism is laced with realism. "I have no insights into what the fuck happens next," Tag shrugs. "It's a very strange time."
profiles
---
One Year On (2021)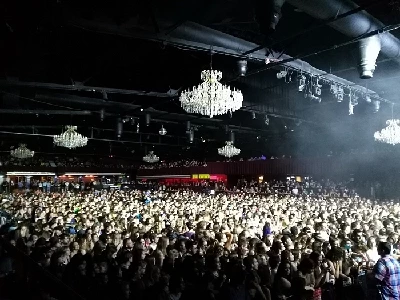 Last April Cila Warncke for an article at Pennyblackmusic spoke to several people who worked in production and behind the scenes in music about the devastating impact that the Coronavirus crisis was starting to have on them. A year on she revisits them and others in the same situation to find out where they are now.
Pennyblackmusic Regular Contributors
---