---
published: 27 / 11 / 2018
---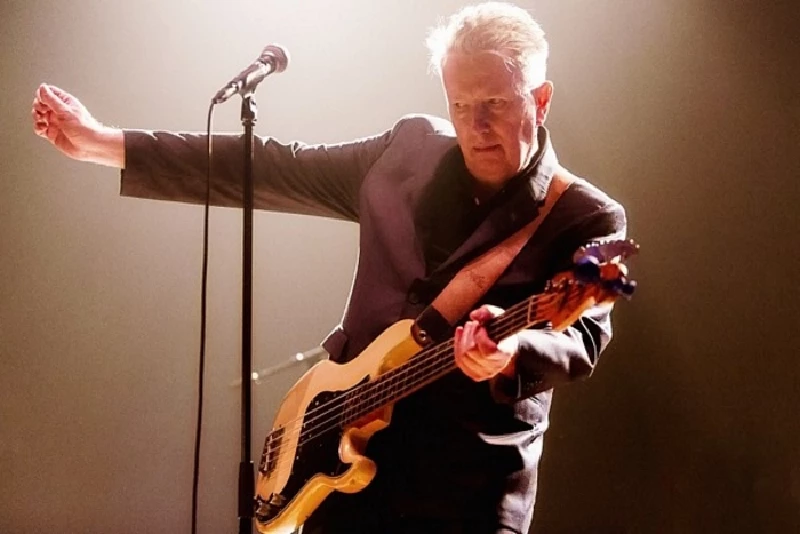 intro
Singer-songwriter and political activist Tom Robinson speaks to John Clarkson about the Tom Robinson Band's debut 1978 album 'Power in the Darkness', with which he is currently touring the UK on a 40th Anniversary tour.
The Tom Robinson Band's 1978 debut album, 'Power in the Darkness', was alongside the Clash's 'London Calling', the most important political album of the late 1970s. It caught the turbulence of and paranoia of the times exactly, depicting a society of have and have nots and in which police brutality and governmental oppression were a regular occurrence on 'Up Against the Wall' and 'Better Decide Which Side You're On'. With Margaret Thatcher just months away from gaining power, it also predicted that worse was yet to come on both 'Long Hot Summer' and the prophetic 'The Winter of '79'. For all its bleakness, however, 'Power in the Darkness', which combined the abrasion of the punk era with a strong ear for melody, was not without hope or humour. 'Grey Cortina' was a self-mocking car song, and 'Too Good to Be True' a somewhat tongue-in-cheek account of drummer Dolphin Taylor's experiences in bedsit land. 'Ain't Gonna Take It' and the funk-laden closing number and title track meanwhile bade its audience to take a personal stance against the racism, sexism, homophobia and social injustice that dominated the decade. The Tom Robinson Band already had a strong audience by the time 'Power in the Darkness' was released in mid-1978. They had had a no. 5 UK hit the previous year with their debut single '2-4-6-8 Motorway', which told of Robinson's experiences of driving back to his native London after gigs with his previous band Cafe Society. 'Rising Free', a five song live EP, which included the openly homosexual Robinson's gay anthem 'Glad to Be Gay', also did well, entering The Top 20 and earning itself a ban from the BBC. 'Power in the Darkness', however, propelled the Tom Robinson Band to new heights. It reached no. 4 in the UK album, and the group played a lengthy 28 date tour of the UK to packed houses to promote it. They were also one of the headline acts at a landmark Rock Against Racism gig, playing in front of an audience of 80, 000 in Victoria Park in London that year. Their success was, however, short-lived. Keyboardist Mark Ambler quit shortly after 'Power in The Darkness' was recorded and Taylor also left after falling out with Robinson during the sessions for their second album, 'TRB Two'. The Todd Rundgren-produced 'TRB Two', when it arrived in early 1979, proved disappointing, lacking the punch of its predecessor and sold poorly in comparison. Robinson and guitarist Danny Kustow soldiered on briefly with a new line-up, but the band broke up later in 1979 and within four months of its release. Tom Robinson, who is now 68, has since then had an extensive solo career, which expanded initially across seven studio albums and earned him a further top 10 hit with 1983's 'War Baby'. He is also a much respected DJ, compiling together three shows of largely new music on BBC 6 Music each week. In 2015 he returned, after an absence of sixteen years, with a critically acclaimed eighth studio album, 'Only the Now'. He is currently touring the UK in which he is celebrating the 40th Anniversary of 'Power in the Darkness' by playing in its entirety. Tom Robinson spoke to Pennyblackmusic about the continued influence of 'Power in the Darkness' forty years on. PB: You seem to have had a somewhat uneasy relationship with nostalgia in the past. Your radio shows have always focused on music that is being made currently, and on the 2015 'Only the Now' tour you played all your famous numbers in the first set so that in the second set you could concentrate on what mattered to you which was the new material. What has led to you taking 'Power in the Darkness' on the road? TR: I think that the reception that was accorded the last album in 2015 was reassuring enough to set my mind at rest that I didn't need to validate or prove myself as a songwriter in my 60s, that I could still do it, that it wasn't threatening to go back and revisit stuff that was forty years old. PB: Power in the Darkness' caught all the paranoia, angst, frustration and fear of the late 1970s perfectly. It seems more timely now forty years on than it did fifteen or twenty years ago. TR: Yeah, that is fairly acute. Fifteen or twenty years ago when I played those songs to people they went, "That is a bit over the top. God, you were paranoid!" (Laughs). It has been very hard to convey to those people who didn't live through those times how genuine the flux of the late 1970s was. Just because something didn't happen didn't mean that it couldn't have happened. History turns everything into a straight line. This was followed by this was followed by this followed by this. Pop history is no different in that sense, and so punk rock was succeeded by new wave, by power pop and then by the industrial Manchester scene, which was followed by the New Romantics and then rap music as if it was all preordained and automatic. In '78 - '77 when those songs were being written and '78 when we released the album – nobody knew what the fuck was going to happen. We had no idea what was going to be happening a year ahead, and it is only really now during the last two years that suddenly people get it. They go, "Oh. We don't know where we are going to be in 2019, do we?" We absolutely don't. We have no idea. PB: Was that then a reason for revisiting this record? TR: When we celebrated the anniversary of '2-4-6-8 Motorway' last year with a short tour, we played those songs then and started to get a feel for the fact that they had a life of their own. The reception from the audience was electrifying, so I thought, "Yeah. Maybe this is a good time to be playing this album." Let's face it as well! I am not going to be playing it again in another forty years. I am not going to be playing it again in even another twenty years because I will be 88 by then. That is not going to happen. Now is the time for doing this tour. PB: You were seen in the 70s as being left wing and, in an increasingly right wing landscape, often outspoken. How many of those values which you held then do you hold on to today? TR: What was interesting with the release of 'Only the Now' in 2015 was that some critics commented, "He still holds some of the same extremist views." It is weird because in the late 1970s to believe in equality, fairness, justice, respect and above all tolerance was not seen as being particularly radical. I wasn't seeking to overthrow the state or assassinate the prime minister or anything. I was just saying, "Could we be a bit more civil le to each other?" And those views now have been shifted so far to the left by the broad swing of everything else so far to the right. It was just a simple belief in equality of opportunity and fairness and equal access to justice. Those views, however, are seen by some as extremist or extreme left. On the title track on 'Power in the Darkness' there is a speech where I do a send-up of an elderly chap with out-dated, political views appalled by the state of the nation. I wrote that as a parody when I was in my twenties, but now, of course, the elderly chap with out-dated, political views that is appalled by the nation is me (Laughs). So, these days I do that speech as myself and, when he says it is about time we saw a return to traditional political values, I am talking about tolerance, democracy, generosity of spirit and standing up for the underdog. Those are traditional political values. They are the values upon which the Welfare State was founded, and I still believe in them. Yes! PB: You had seen the Sex Pistols in 1976 and said in one interview from some years ago that you recognised it then as the future. The TRB had a harshness to their sound but they also had a catchiness and a melody. Were you trying to merge punk values and anger with something slightly more poppy? TR: Well, I couldn't have pulled off being a punk. I was too middle class and I was too old by that stage. A few people managed it. Joe Strummer was the same age as me and he pulled off a complete reinvention of himself, but I never could. I was more aligned with bands like Ian Dury and the Blockheads, Graham Parker and the Rumour and Elvis Costello and the Attractions in as far as we were bands that had come up through the pub rock scene and who would never at our age have had a chance with the old rules of the record companies. They had always turned their backs on us until the Sex Pistols kicked down the doors. Suddenly the A and R people didn't know what the fuck was going on and were open to new music by unlikely people that included us so, yeah, we were aligned with the punks very much. There were those who were for the new movement and those who were strongly against it, and we were very much for it. We hung out with the punks. Glen Matlock and Mick Jones both got up and jammed with us before we all got much too grand for that sort of thing. We aligned with the punks, but at the same time people had to like the music. If you are not making music that people enjoy, then nobody will give a toss what your political views are. It was always music first with us. When you have already got an audience, then you have got a chance to share your world view at the same time. PB: The album was produced by Chris Thomas who had worked with the Sex Pistols. What do you think he brought to the recording? TR: Well, he is a brilliant producer and his track record since then has gone onto show just how brilliant he is. What Chris managed with great artifice was to make us sound completely natural. We were quite a raw and an inexperienced band. We had only been together a year. If you had just put us down in a front of a load of mics, and said, "Play those ten songs" it wouldn't have sounded like an album, it would have sounded a bit rough at the edges, and he managed to make it sound like it felt to people when they came to one of our gigs. If you come to a gig you don't hear the attitude, the vocals or the places where it speeds up or slows down. You just hear the impact of it and experience and are drawn into it. If we had had mobile phones at the time, if people had made a video of it, then it would have sounded fucking terrible. Chris managed over the production process, which involved us being in the studio for about eight weeks, to make the ten songs on 'Power in the Darkness' sound like themselves. The process, however, involved doing eight or nine takes of the song, and then finding the one with the drum track that he liked, and then redoing the bass, then redoing the guitars and then redoing the vocals. There were always two, three or four guitar overdubs. I think there were eight on 'Up Against the Wall' and there is twelve on 'Anarchy in the UK', so it took lot of artifice to make it sound like one power chord guitarist giving it some welly. The paradox was that the following year we made 'TRB Two' with Todd Rundgren. He banged it straight down but putting on the effects as he went, and everyone went, "It is massively over-produced. You should have done what you did with Chris Thomas" (Laughs). PB: Why did you decide to leave '2-4-6-8 Motorway' and 'Glad to Be Gay', which were you best known songs off 'Power in the Darkness'? TR: You can blame the Sex Pistols for that. While we were making the album or maybe just before it, 'Never Mind the Bollocks' came out. That basically consisted of eight previously released tracks, which had been on the A sides and B sides of the singles and two bits of filler, and everyone was going "What a rip off! We have already got these singles. We have gone and bought the album and we have got only two new tracks, and they are not very good." So we went, "We'll give fans value for money. We'll give them all new songs on our album. The fans who bought '2-4-6-8 Motorway' and the 'Rising Free' EP won't get duplicated tracks. They will get all new." And we put it out and everyone then went, "What? There aren't any songs that we know on it." You are damned if you do and damned if you don't. PB: 'Glad to Be Gay 'is now seen to be the national gay anthem. It was a brave thing to do at the time to release a record such as that in the 1970s. We now have a more tolerant society sexually. How much do you think that protest song went towards changing values and lives? TR: I don't really think that the song itself changed values. I am with Billy Bragg on this. I am not sure that political pop actually necessarily changes minds very much. I think that what really changes minds is then the audience. I think that homophobes would probably have not come to a TRB show. I think that people who would have come to our shows would have broadly agreed with where we stood and we were preaching to the converted, but that was okay because what you are doing is a tonic for the troops. You are giving people the courage of their convictions. If you are broadly appalled by the homophobic or racist or sexist tones of the conversations with your parents, or your classmates at school or your workmates or the people in the pub, and then you turn up at a concert where there are 2,000 other people who share your values, then you might go out the next day and argue with people about it and that is what changes minds. In the case specifically of 'Glad to Be Gay', if you were secretly LGBT having seen 2,000 people sing along to 'Glad to Be Gay', then you might come out. So, I think that it is really the courage of various men and women around the country over the last four decades that has brought about that increase in tolerance rather than anything as ephemeral as a pop song. PB: The Tom Robinson Band was short-lived. You went in the space of nine months from being on the dole to signing with EMI and having a Top 5 hit and appearing on 'Top of the Pops'. Was that rise in hindsight too fast? TR: It was a classic kind of firework career. Bands become this week's in thing, and then last week's in thing and then last month's in thing and then last year's in thing. I guess those that live by the hype die by the hype. There was a ridiculous amount of hype about TRB when we came along. Possibly the gatekeepers in the music industry, who were really worried by punk and couldn't get their heads around 'White Riot' by the Clash or 'Gary Gilmore's Eyes', thought, "Oh, '2-4-6-8 Motorway' I can relate to that. If that is the new thing, then we'll get behind it." I think, therefore, we got more press coverage and radio coverage than we might have otherwise done. It was only when 'Glad to Be Gay' came out that Doreen Davies at Radio 1 banned the record and then made sure that none of my records were played there for the next five years. So, yes, it was too fast. I think that the main thing, however, was that we failed to come up with equally great songs. You have four years to write your first batch of songs. You then have four months to write your second batch of songs. If we had had more songs and if we had made songwriting a higher priority during that fifteen minutes of fame, then things might have been a bit different. PB: How do you think 'TRB Two' stands up now? TR: At the end of '78, just after we had released and toured behind 'Power in the Darkness' Dolphin Taylor, who I think was probably the most astute out of all four of us – he is the one that is a rich, successful music publisher in California today - came to me and said, "We haven't got enough good songs for the next album." And I didn't hear what he said. I heard him saying, "Your songs aren't good enough. Your songs are no good. You're no good." I took that as personal criticism when actually what he was stating was a fact. We actually did need more good songs before going and making that album. I said to him at the time, "Well, if you don't like it you can leave," and he said, "Well, I will then." That was how stupid it was. I think that once we had had one hit we all became experts. We all thought that we knew better than each other. The seeds of our destruction were standing right there. Dolphin was right. The songs weren't up to snuff. If there are enough people telling you that you are marvellous for long enough, you would have to have a will of iron not to believe them, and I'm afraid in that brief period of hoo-ha and hype I started believing my own publicity. I did start thinking that I was marvellous and did know better than everyone else, and, of course, I didn't (Laughs), PB: How will you be doing the 'Power in the Darkness' tour? Will you be doing one set consisting of all the tracks from that album? TR: We will be playing the entire album all the way through which is ten songs. To be honest, at this advanced stage of 68 playing songs that I wrote when I was 26 is quite physically demanding night after night, and the end of the main set will conclude with the title song which is the final track on the album. Then we will start playing the ones in the encore where we can draw breath like 'Martin' and 'Glad to Be Gay', and the last song will be '2-4-6-8 Motorway'. Then at the end if people really want to hear more there is 'War Baby'. There is always that in reserve. PB: Will there be another Tom Robinson solo album soon? TR: No, not for the foreseeable. Future. We have got a live album recorded at the 100 Club in London last year. We sold out three nights there, and the audience was really up for it and the band was on top form. So, there is a really great live album all the way through of exactly that set, the album all the way through, and then 'Martin', 'Glad to Be Gay' and 'Don't Take No for an Answer'. That came out in late September, and then next year we have a live album of songs from 'Only the Now', which was recorded at the Sage in Gateshead, coming out The band played them so well live that the songs have taken on a whole new lease of life. That is an album that I am really proud of. There isn't going to be new material for the immediate future. It will be 2020 at least before the next studio album. PB: Thank you.
Band Links:-
http://www.tomrobinson.com/
https://www.facebook.com/tomrobinsonmusic
https://www.twitter.com/gladtobegay
Play in YouTube:-
Picture Gallery:-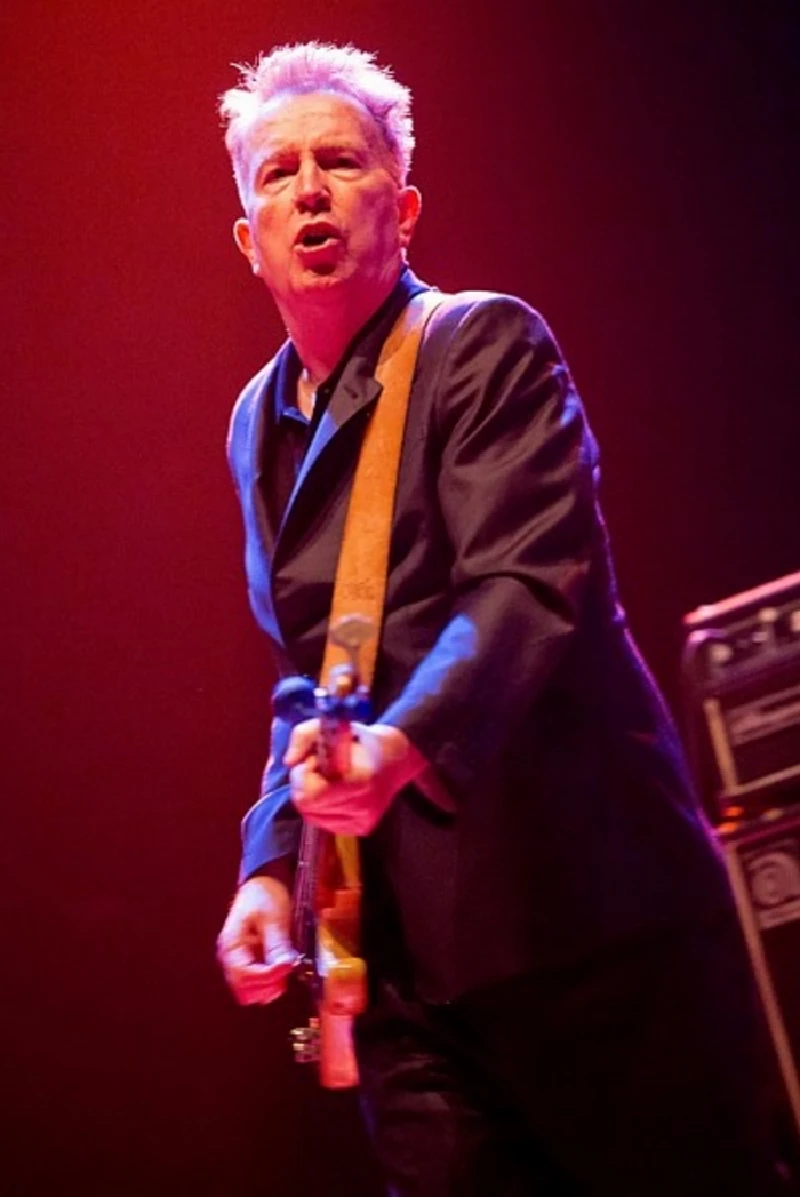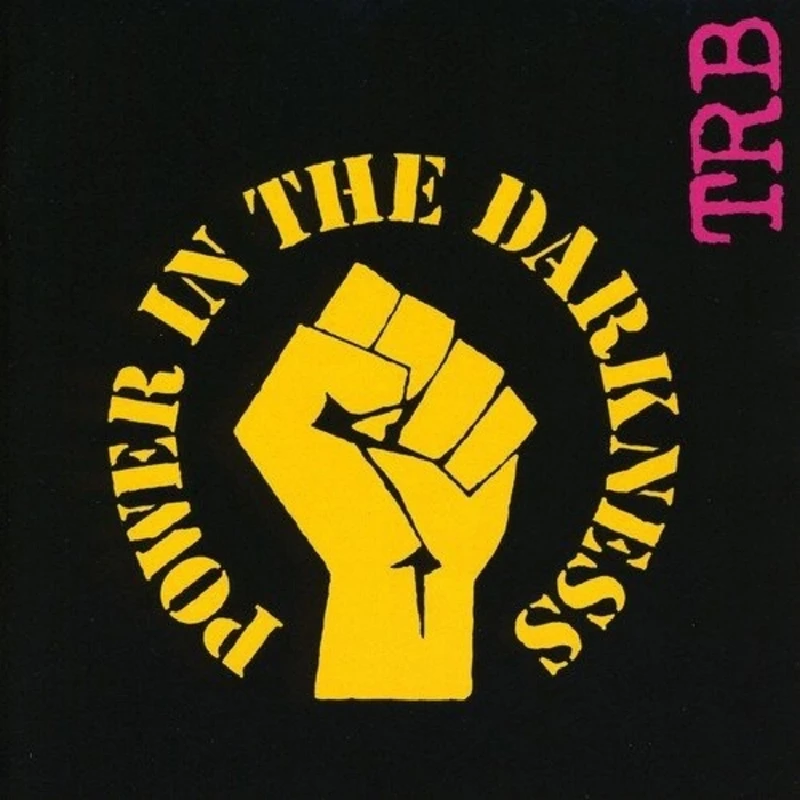 interviews
---
Interview (2020)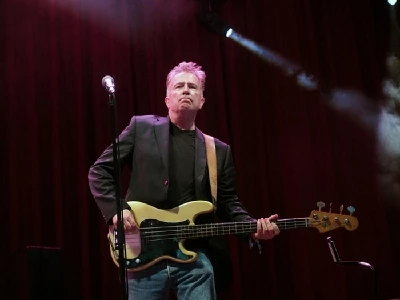 Singer-songwriter and punk veteran Tom Robinson speaks to John Clarkson about his forthcoming 70th birthday and his past and present career.
Interview (2015)
live reviews
---
Queens Hall, Edinburgh, 6/11/2015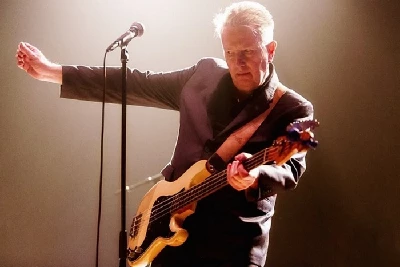 John Clarkson watches protest musician and singer-songwriter Tom Robinson play an impressive show at the Queen's Hall in Edinburgh on his first tour in almost twenty years to promote his album 'Only the Now'
photography
---
Photoscapes (2018)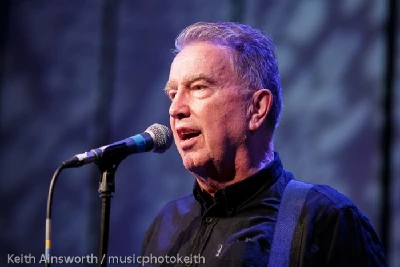 Keith Ainsworth photographs Tom Robinson at a show in in Liverpool to celebrate the 40th Anniversary of his former group the Tom Robinson Band's debut album 'Power in the Darkness'.
reviews
---
Only the Now (2015)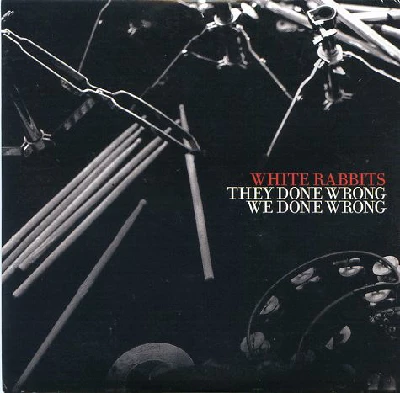 Only partially successful comeback album from influential 70's singer-songwriter and protest musician, Tom Robinson
related articles
---
Tom Robinson: Photography (2018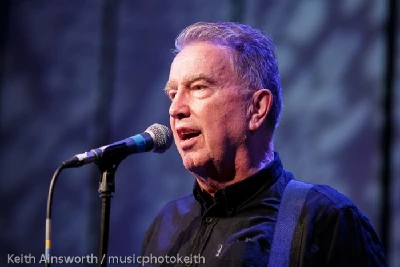 Keith Ainsworth photographs Tom Robinson at a show in in Liverpool to celebrate the 40th Anniversary of his former group the Tom Robinson Band's debut album 'Power in the Darkness'.
Pennyblackmusic Regular Contributors
---