---
published: 26 / 3 / 2018
---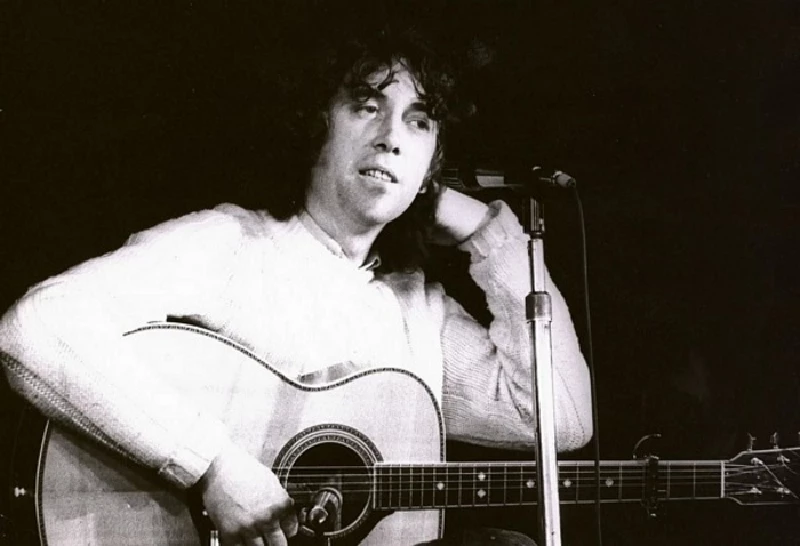 intro
Malcolm Carter finds that the first eight albums from Scottish guitar virtuoso Bert Jansch, which are being re-released on two new box sets 'A Man I'd Rather Be', parts 1 and 2, are essential listening and not just for folk music fans.
There is no doubt that Bert Jansch is still influencing musicians more than five decades after his recording debut; it seems that with each new generation of guitarists there are at least a handful who mention that Jansch was a major inspiration. Jimmy Page, Neil Young, Johnny Marr and Graham Coxon are just a few that come immediately to mind. If you're new to the work of Bert Jansch then there's a whole world of music to be discovered here. Although his earlier albums in particular are steeped in that classic folk/blues sound of the mid-60s, you will hear just how deeply Jansch influenced a diverse bunch of musicians through the years. You'll hear versions of traditional folk songs that you thought you knew inside out take on a new life in spite of their sparseness. And you'll hear, maybe for the first time, original Jansch songs such as the chilling 'Needle of Death' and wonder how such talent has so far passed you by. While, quite understandably, it's always Jansch's guitar picking that receives the praise and attention but it should also be noted that he wasn't a bad vocalist either. He could certainly hold a tune better than some of his more famous contemporaries and his voice had a certain charm that was hard to ignore. So, for those who have yet to discover just how influential and talented this musician is there's no better place to start than Part 1 of 'A Man I'd Rather Be', a four CD or four LP book set of Jansch's first four albums which were originally released on the Transatlantic label in 1965 and 1966 (Yes, four albums within two years). Once you've worked your way through those there's little doubt that you'll also want to add Part 2, another four CD or four LP book set, to the shelf too. This second instalment covers the years 1967 through to 1972. As for those familiar with his music do you really need to buy the same albums again? Earth Recordings have done a good job on this package and, given that these book sets are companion pieces to the similarly packaged 'Living in the Shadows' book sets of Jansch's later work which Earth issued last year, purchasing this latest set of reissues would nicely complete the collection. But 'Living in the Shadows' Parts 1 and 2 both contained discs of extra material; these sets of the earlier material don't include any extras. And the packing is minimal; the second box has new liner notes from Dave Henderson who is always worth your time (I remember Happenstance with great affection and Henderson is responsible for introducing so many to some great music, so no problems there but the new liner notes on the first book set come from the producer of three of the albums in that set, Bill Leader, and at just four book-sized pages of text it leaves the reader/listener just wanting more. It feels like a lost opportunity, although what is there is essential reading. As for the sound, which is the main attraction for those who already own these albums in one of their earlier incarnations, it's brilliant, but there are no details of who did the mastering on these sets; could they be the same Barry Grint remasters that appeared in 2015 and which if bought separately and astutely come in just under what this new book set costs? This is mentioned simply because if you're new to Bert Jansch's work then to have his earlier work in matching packaging and with the best sound then these latest two instalments from Earth Records are the best place to start; if you're a Jansch fanatic who just wants to upgrade or complete a collection you might just find you can live without this latest issue. But you won't be able to live without this music in your life and Earth Records should be commended for introducing yet another generation to a remarkable talent. For those newcomers who don't know, Jansch learned his trade in Edinburgh's folk clubs before the London crowd beckoned. To say that Jansch was an inventive guitar player, especially during that time, is an understatement. Although that period was full of blossoming talents, Jansch still shone just that little bit brighter. One of his contemporaries, John Renbourn, played on a couple of tracks on Jansch's second album, 'It Don't Bother Me', and the duo made the 'Bert and John' album together which was released around the same time as Jansch's third solo album, 'Jack Orion'. Those three albums along with the self-titled debut form Part One of this collection. Both Jansch and Renbourn played in the renowned folk band Pentangle between 1968 and 1973. Jansch was hardly unproductive. Jansch's self-titled debut consists of fourteen originals and a version of Davy Graham's 'Angie'. The recording of the album came about after the legendary singer Anne Briggs introduced Jansch to 'sound-guy' Leader, which led the recording of the album in Leader's Camden Square flat on a borrowed guitar along with a borrowed microphone. According to Leader's notes in the book the songs were recorded onto cheap recording tape; given that fact it's amazing how clear and good this session still sounds. The aforementioned 'Needle of Death' ranks among Jansch's best and one can only wonder why this song alone, written about a friend who overdosed on heroin, didn't immediately afford Jansch some of the fame that those making similar music at the time achieved. As a debut that was recorded primitively on a shoestring there's little that comes close. If there was any doubt of Jansch's guitar skills left by the end of the album then they were blown away by his version of Davy Graham's 'Angie'. Jansch might well have inspired hundreds of guitarists through the years, but performances like this also made a few give up trying to perfect their skills on the guitar. What was the point? Could anyone ever reach these heights? Jansch's second album, 'It Don't Bother Me', is presented here in stereo and, although Bill Leader would return to produce Jansch's next two albums that form this book set, the producer this time is Nathan Joseph. The sound again is exceptional, and while the fourteen tracks follow in the same vein as his debut the fact that they appear in stereo strangely surrounds the songs with a warmer sound. Again the majority of songs are originals; there are covers of John Renbourn's 'Lucky Thirteen' and Alex Campbell's 'So Long (Been On The Road So Long)' while Jansch also tackles the traditional '900 Miles'. Renbourn also plays guitar on 'My Lover' as well as 'Lucky Thirteen'. Although not diverting too much from the sound of his debut, this second album shows a more confident Jansch. 'Jack Orion' clocks in at only thirty-two minutes (even then not the shortest album in the Part 1 box) and nine of those are taken up by the title song. With the exception of an all too short instrumental version of Ewan MacColl's 'The First Time Ever I Saw Your Face'. the other eight tracks are Jansch's arrangements of traditional songs. The opening banjo-fuelled 'The Waggoner's Lad' will no doubt seem familiar to many and is an indication of how much Jimmy Page was inspired by this Scotsman. And it's not the only reference to Page that could be made on this album. Jansch's haunting arrangement of 'Nottamun Town' will also be familiar to fans of a certain 1960's folk group. Again John Renbourn accompanies Jansch on guitar, this time on four songs that neatly leads us to the final album in the first book set, 'Bert and John'. A dozen tracks featuring both guitarists has the effect of making not just guitarists or folk music fans thinking that all their birthday and Christmases have come at once, but any one who appreciates real music played by masters of their chosen instruments will find much to love here. The whole album is just irresistible. Perfectly recorded by Bill Leader to sound like the listener is in the room with the guitarists it's essential listening. Apart from a version of 'Goodbye Pork Pie Hat' by Charlie Mingus, there's a sensitive reading of 'The Time Has Come' from the pen of Anne Briggs that's simply outstanding while the other ten tracks are all Jansch and Renbourn originals. Part 2 covers the era when Jansch and Renbourn were also playing in Pentangle, and there are times when the sound that of that groundbreaking band colours some of the songs spread over this second set of four discs. While never losing sight of his folk roots, the four albums covered in Part 2 show Jansch taking chances and expanding his sound that for the most part works extremely well. Songs such as the title track of 'Nicola' prove that Jansch was forever expanding his vision, while there are those who feel that on such songs like 'Running From Home' despite boasting stunning orchestral arrangements are a diversion taken just a little too far. If they are too far removed from Jansch's more traditional folk leanings, then all this writer can do is suggest you stick with them; they will eventually get to you. The 'Birthday Blues' album is a return of sorts to the Jansch of yore; featuring members of Pentangle it could be said that the album is an extension of the music that Jansch was making with the band around that time and stands today as one of Jansch's most satisfying yet diverse set of songs. Despite the brilliance of his earlier albums, if you want to discover just what all the fuss is about then you could do worse than start with this album. But many consider 'Rosemary Lane' from 1971 as one of Jansch's best albums. A mixture once again of traditional songs with stunning originals the production from Bill Leader this time lends an almost Renaissance air to the album. 'Moonshine' was the first solo Jansch album after Pentangle split and was released in 1973. Produced by Danny Thompson with Tony Visconti arranging a number of the songs, there is a distinct baroque feel to the album. Jansch even revisits 'The First Time Ever I Saw Your Face' this time with Mary Hopkin and turns in a performance of the song as you've never heard it before. It rates as not only one of the best versions of this often covered song but also one of the most adventurous arrangements that Jansch performed. Although there are, at times, major differences between 'Rosemary Lane' and 'Moonshine', both really rate as Jansch at his most innovative and both albums should be rated up there with his best. To sum up Earth Records could possibly have gone the extra mile (or yard) with the presentation of these important albums, but we should be grateful that these albums from one of the all-time guitar greats are available once more and in pristine sound. At the time of writing the CD book sets are available at less than thirty quid each; that is still a bargain for four albums of brilliance that trace the ever-evolving career of one of the best guitarists to grace this planet. Jimmy Page is quoted as once saying of Jansch "When I first heard that LP, I couldn't believe it. It was so far ahead of what everyone else was doing." Fifty years later and it still is.
Band Links:-
https://www.bertjansch.com/
https://www.facebook.com/bertjansch
https://twitter.com/bert_jansch
https://bertjansch.bandcamp.com
Picture Gallery:-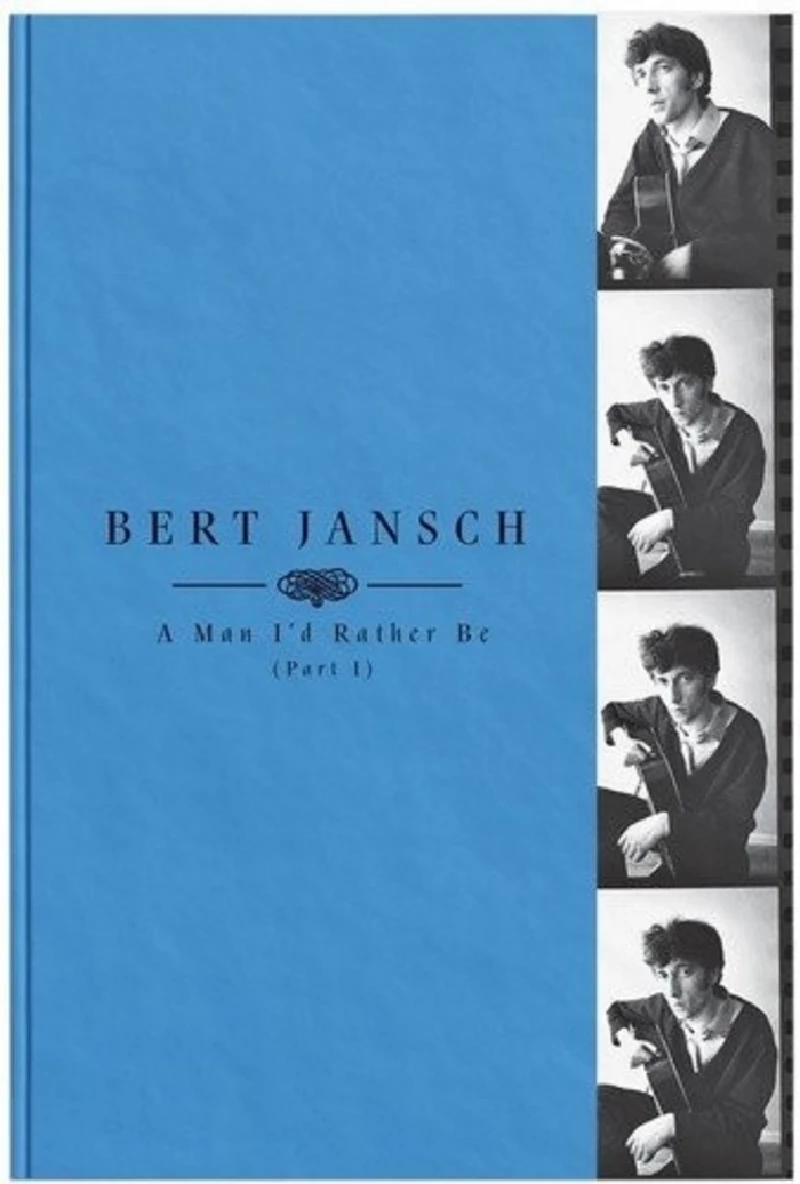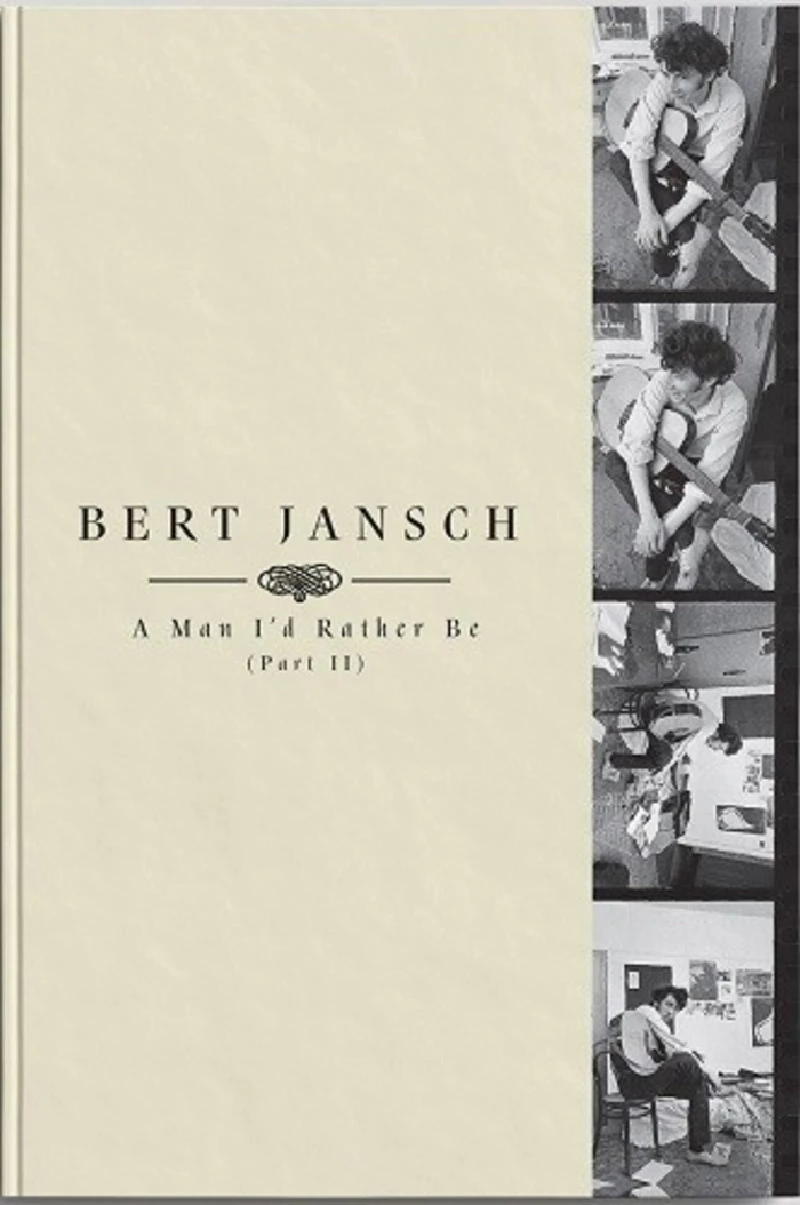 favourite album
---
Crimson Moon (2020)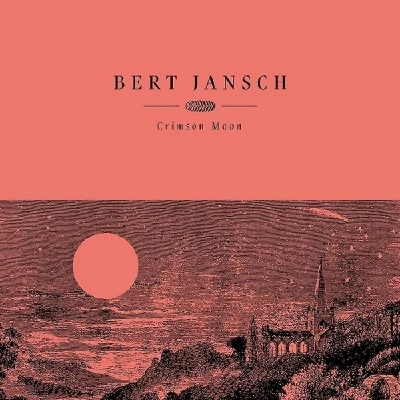 Keith How appraises a reissue of 'Crimson Moon', the 21st LP by legendary, late Scottish folk musician Bert Jansch which feature appearances from Johnny Marr and Bernard Butler.
Avocet (2019)
reviews
---
From the Outside (2016)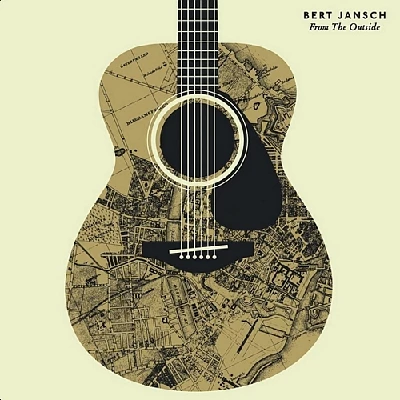 Immensely rewarding reissue of 1985 LP from influential folk guitarist Bert Jansch, which was originally released in Belgium in an edition of just 500 copies
Pennyblackmusic Regular Contributors
---