---
published: 6 / 6 / 2014
---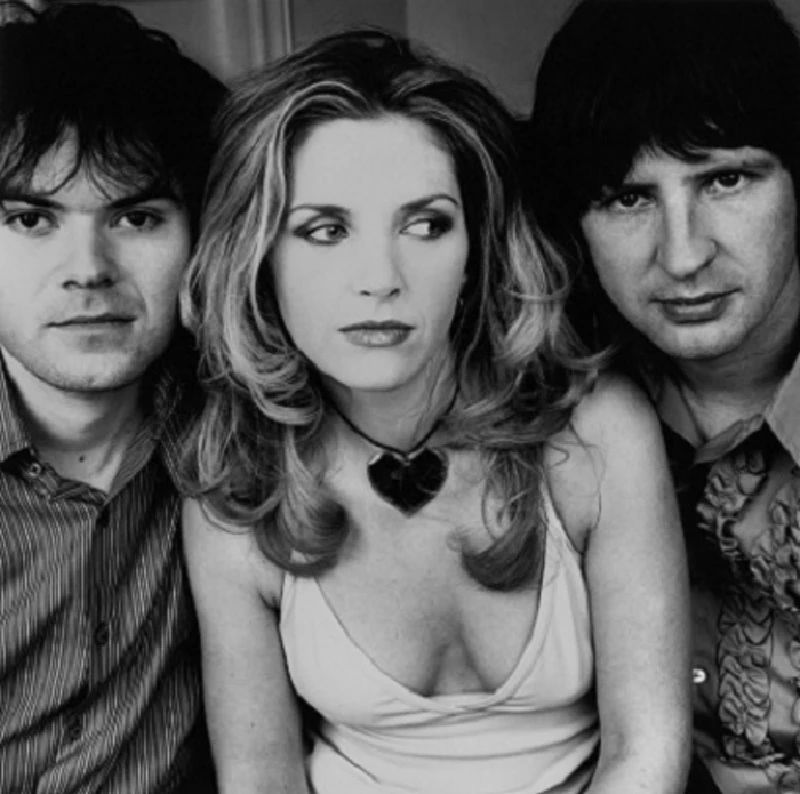 intro
John Clarkson speaks to Sarah Cracknell from seminal indie electronic indie/dance pop trio Saint Etienne about their new book of photographs which chronicles her band's entire career
It is remarkable to think that Saint Etienne are now halfway through their third decade together. The indie electronic dance/pop trio was initially formed in 1990 by two childhood friends and ex-music journalists Bob Stanley and Pete Wiggs, whose original plans for their new group was to work with a variety of different lead singers. After Moira Lambert sang on their debut single 'Only Love Can Break Your Heart' and Donna Savage on its follow-up 'Kiss and Make Up', Sarah Cracknell, who had sung with the indie bands the Worried Parachutes and Prime Time, provided vocals on their third single 'Nothing Can Stop Us' and became their permanent vocalist. There have been now eight Saint Etienne albums, 'Foxbase Alpha' (Heavenly, 1991), 'So Tough' (Heavenly, 1993), 'Tiger Bay' (Heavenly, 1994), 'Good Humor' (Creation, 1998), 'Sound of Water' (Sub Pop, 2000), soundtrack record 'Finisterre'(Mantra, 2002), 'Tales from Turnpike House' (Sanctuary, 2005) and 'Words and Music by Saint Etienne' (Heavenly, 2012). They have also released nearly forty singles and EPs. Saint Etienne's music has over the years blended seamlessly Stanley and Wiggs' keyboards and the band's love of 60's pop with elements of soul, dub, rock, folk and dance music. While the tone of their music is often upbeat, their lyrics are often more morose. Their 1995 best-known song and #11 hit 'He's On the Phone' told of a girl trying to escape from a relationship with a possessive married man. 'You're in a Bad Way' was about someone losing all faith in themselves as they fell prey to depression, and 'Heart Failed in the Back of a Taxi' was about a businessman facing a lonely death as he travels between appointments. As well as music, Saint Etienne have also dabbled in films. 'So Tough' and 'Tiger Bay' in particular were littered with samples from 50's, 60's and 70's films. They have made too with filmmaker and photographer Paul Kelly several documentaries, which, like their lyrics, have taken the group's native London as their main inspiration. These have included 'Finisterre' about London's changing landscape, and 'This is Tomorrow' about the renovation of the Royal Festival Hall. While they have always received critical acclaim, Cracknell's beauty and their love of all things vintage and retro has also made them popular with music photographers and there have been over the years many photo shoots. Now there is a book that compiles together some of the best of these. First Third, an independent publishing company that specialises in high quality limited edition photo books, has just published a book entitled simply 'Saint Etienne' in a limited edition of 2,000 copies that features over 150 photographs from throughout the band's career. Pennyblackmusic spoke to Sarah Cracknell about its making. PB: London has always been the dominant character in Saint Etienne's work. You, however, live now in rural Oxfordshire. How long have you been based there and what made you decide to leave London? SC: We bought the house that we live in about twelve years ago. Prior to that I had lived in London since I was seventeen. It was the usual thing to do with having kids. I was brought up in a village outside Windsor and my husband was brought up in a village outside High Wycombe, and we just retreated back. I think that people do that a lot. They go back to their ancestry (Laughs). We ended up in Oxfordshire because my husband's mother lived nearby. It happened by chance that we have ended up where we are. We were driving around and saw the house that we are now in up for sale. PB: Do you find it easier in some ways looking at London from a distance than perhaps when you were there or does it not affect your song writing at all? SC: We are actually quite near. It takes me less than an hour to get to London and I am up in town quite often, so it doesn't really feel that much different. I have noticed, however, that I am more nervous when I am wandering around London and of something happening when I am wandering parts of it than I ever was when I lived there (Laughs). I don't know of what, but I tend to get more anxious than I did. Maybe it is because it is so busy and I have got used to the peace of living in the countryside. PB: London has changed a lot in the last twenty odd years since Saint Etienne first came on the scene. It is much larger in terms of population and a lot of the landscapes that appear in the photo shoots in your book are gone now. Do you feel optimistic or pessimistic about the future of London? SC: I feel optimistic about the future of London because I feel that all cities have to evolve. You might think sometimes, "All the cafes are being turned into Starbucks" or whatever, but at the same time there are a lot of good things that are happening at the moment. I think that culturally London is fantastic at the moment. There is fantastic food, a fantastic nightlife. There is a lot going on. It is as brilliant as it was when we started out, just different. PB: Yet, if you look at your music, while it is often fairly upbeat there is this real underscore of melancholy to much of it. SC: Melancholy is our favourite emotion in a song. It is that bittersweet dark and light thing. It can be that really happy tune with a dark or sad lyric and vice versa or it can be somewhere in the middle. If you look at something like 'Dancing Queen' by Abba, the reason why that is so great is because it is melancholic and we have always tried to do something similar. It is our favourite emotion, although as people we are not particularly melancholic. PB: The book of photographs has been published by First Third Books. Whose idea was it to publish a book of Saint Etienne photographs? SC: They approached us. They had already done a book by on the group Felt, which we had seen and had thought was great. Then they approached us and we thought, "Why not?" It is amazing how many photo shoots that we had done that I had no memory of at all (Laughs). When we were looking over them, I kept thinking, "Where were we?" Luckily, as there are three of us, one or the other of us would usually have some memory of it and then that would trigger yours off. It has been nice to go back over these old photos. It has conjured up a lot of fond memories. PB: You must have done hundreds of photo shoots. There was a time in the early and mid 1990s in particular when it seemed that you were in every magazine imaginable. Who had the job of editing things down and deciding which photos you were going to use? Was it First Third or was it yourselves who decided which photos were going to go in the book? SC: It started with us doing a first filter and then we handed it over to Lora Findlay who co-owns First Third and is really good at things like that. She's got really good taste, and her and Fabrice Couilleret, the other owner, did a second filter and said, "Do you mind if we use this?" or "Do you mind if we use that?" Then we went back and fine tuned it again. It was quite a collaborative thing really. PB: If there is a principal photographer and if there is one person who has taken more photos of you than anyone else, then it is Paul Kelly, who was in the band Birdie and East Village and who also directed the Saint Etienne films. How did that relationship first come about? SC: The band are managed by his brother Martin Kelly, who is my husband, and Paul started playing guitar with us live. While we were on tour, he would often take photographs of us, and that is how that started. He understands what we are about and has a very similar vision. We trust him implicitly, and so that is why we have ended up working with him so much. PB: Your father was Derek Cracknell, who used to work for Stanley Kubrick as an assistant director. Did you spend a lot of time on film sets as a child? SC: Yes, I did (Laughs). PB: Was that an early influence on you going down the direction that you have done? SC: My mum Julie Samuel was a television and film actress in the 1960s and early 1970s. I think that it comes more from that. When I was at school, I took on every acting role that I could do and I was obsessed with being an actress. Funnily enough, I had a really evil drama teacher who hated me and never gave me a lead role, even though I tried harder than anyone else (Laughs). Then as a teenager I got more and more into music, and I wanted to do one or the other. I met somebody in a pub when I was fifteen, and he said, "I am starting a band and I am looking for a singer," and I said, "Oh, I will do that." I had not really sung much before, but that is how I started really. PB: You had, however, abandoned music and decided that it probably wasn't for you when you first met Bob Stanley and Pete Wiggs. SC: That's right. I was a fan. I knew their first single 'Only Love Can Break Your Heart', and we had a mutual friend who was Bob's girlfriend at the time and who I knew from Windsor. They were looking for a singer to sing their third single 'Nothing Can Stop Us', and she suggested me. I met up with them and we clicked really well because we had a lot of similar reference points. That can make a huge difference, I think. PB: Were you surprised when they invited you to become their permanent singer? SC: It wasn't really a case of being invited. It just happened. Literally I went in to sing one song, and they said, "Oh, you should sing this too," and it just evolved. PB: How does the song writing in the band work? SC: It is very much a collective when we write. Sometimes one of us starts the song and writes the bulk of it and comes up with all the melody and the words, and then we finish it off between us. At other times we will all start writing a song from scratch and keep chipping in ideas, which I think is quite unusual. It does make life a lot easier in a lot of ways though because you never feel under that huge pressure to do the bulk of it yourself. Everybody can help everyone else out if you get stuck which I quite often do. When you have written two verses and a chorus and a middle eight and you have got another verse to write, it can be really helpful when someone else helps out. PB: You have always been a group who has taken long breaks from each other. There was a four year gap between 'Tiger Bay' and 'Good Humor' and an even bigger gap of seven years between 'Tales of Turnpike House' and 'Words and Music', and again even when you had one of the biggest hits of your career with 'He's On the Phone' you didn't do anything else for two and a half years. Some people would see that as career suicide. Do you see that in some ways as how you have managed to keep the band going? SC: That is possibly true. When it seems like we have got a big gap and we are not doing anything, We, however, nine times out of ten are doing something else like a film. We are never not doing anything to be honest. But, yeah. Bob and Pete had a label called Caff at point and I had a solo record, 'Lipslide'. There are always things going on that do plug those gaps, but I do think that it is good to take a little step back from writing albums and getting the next one out. It makes you definitely really want to do it. You can't wait to go and do another one, and it gets you out of that that routine of album/tour, album/tour. We are beginning to start to get twitchy about doing another one now. PB: When do you hope that will come out? SC: At the moment Bob has got a book out 'Yeah! Yeah! Yeah! : A History of Pop', and he has got a lot of commitments with that which is taking him to various literary festivals. We are all doing some of the writing towards it, and I would hope that we will have it out at some point next year. PB: Thank you.
Picture Gallery:-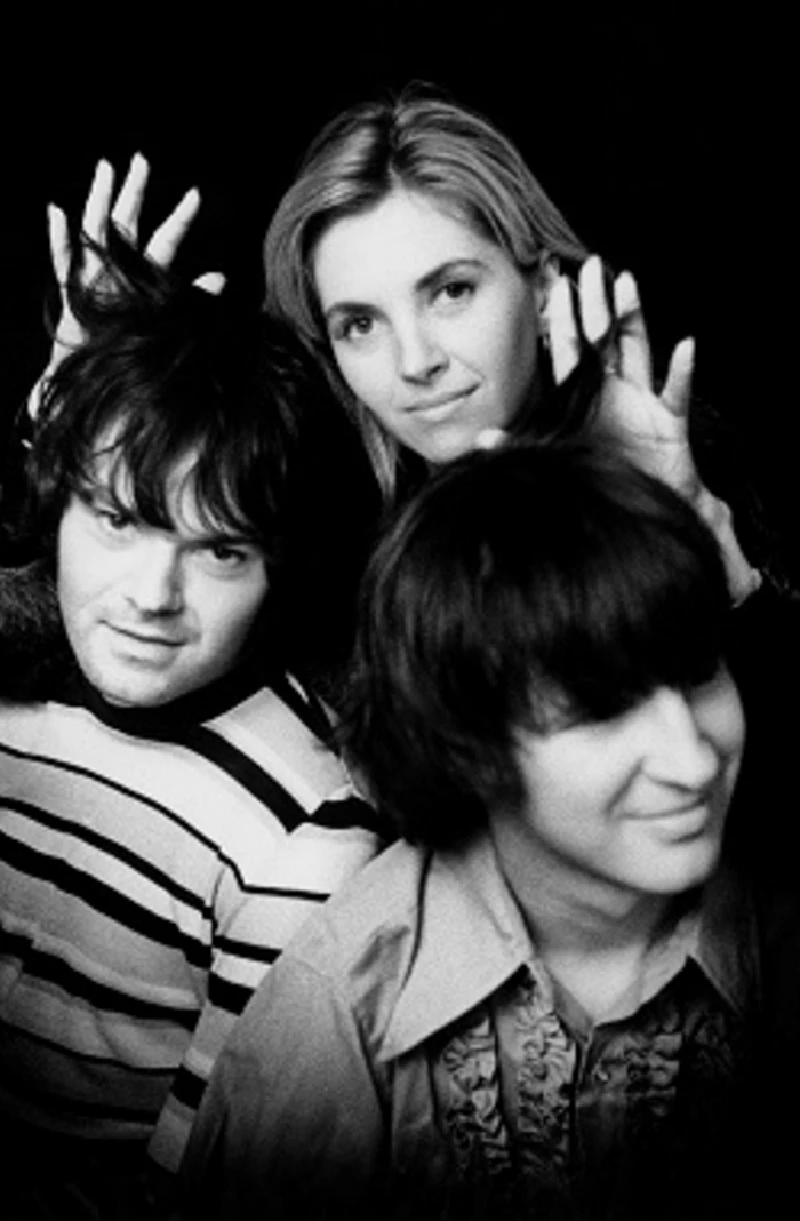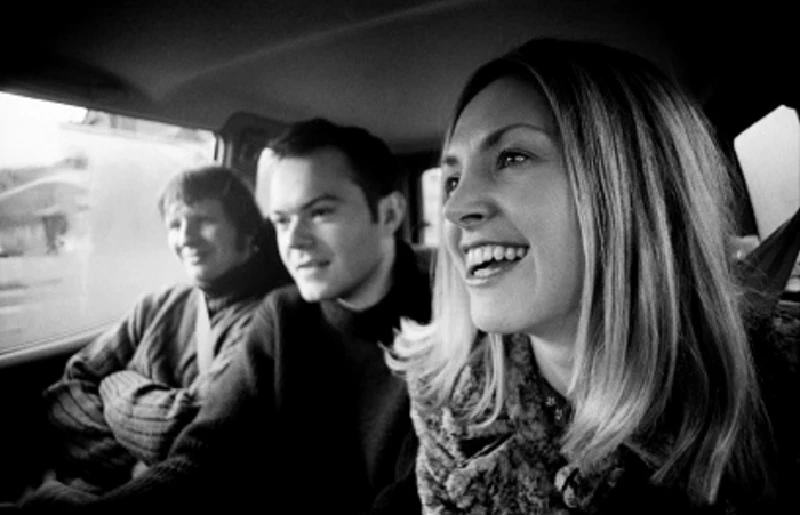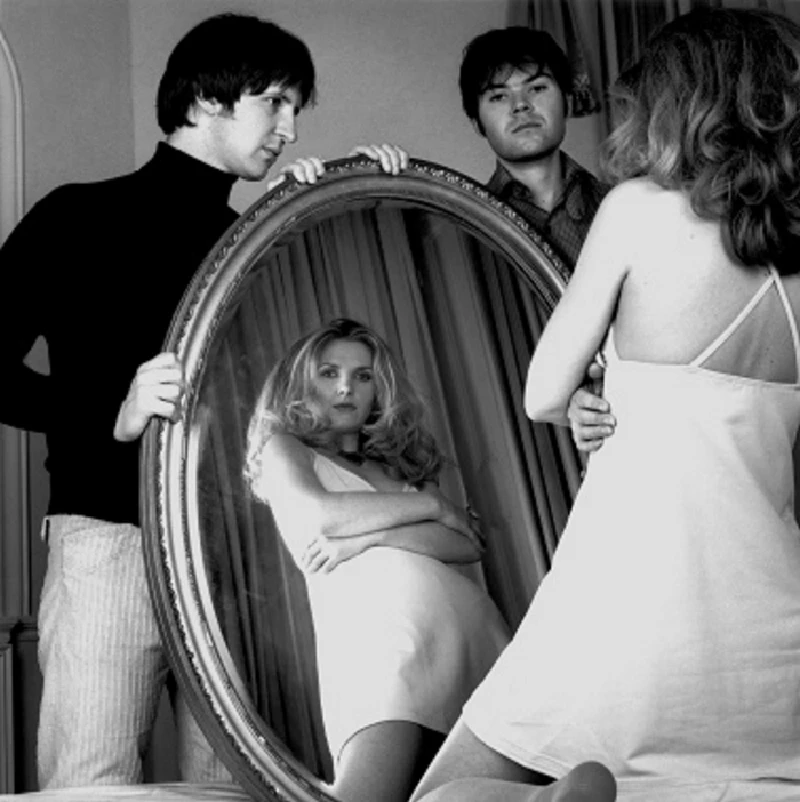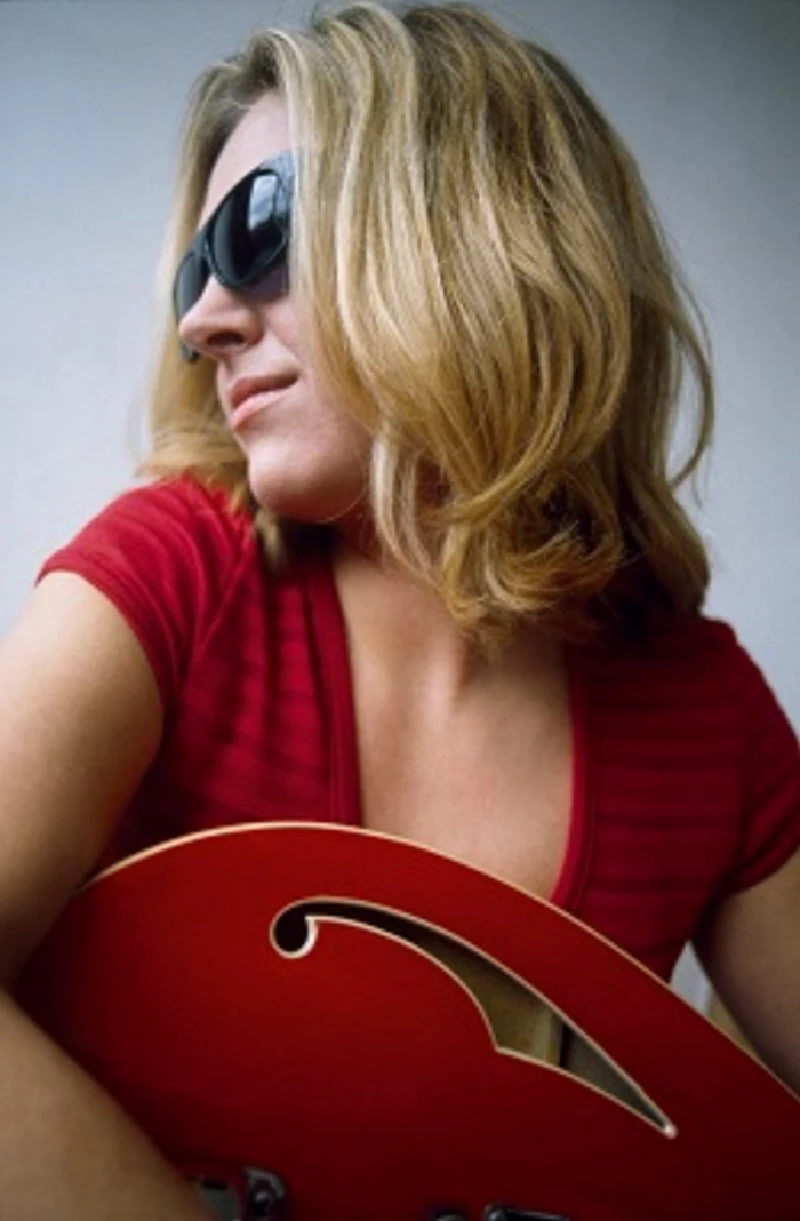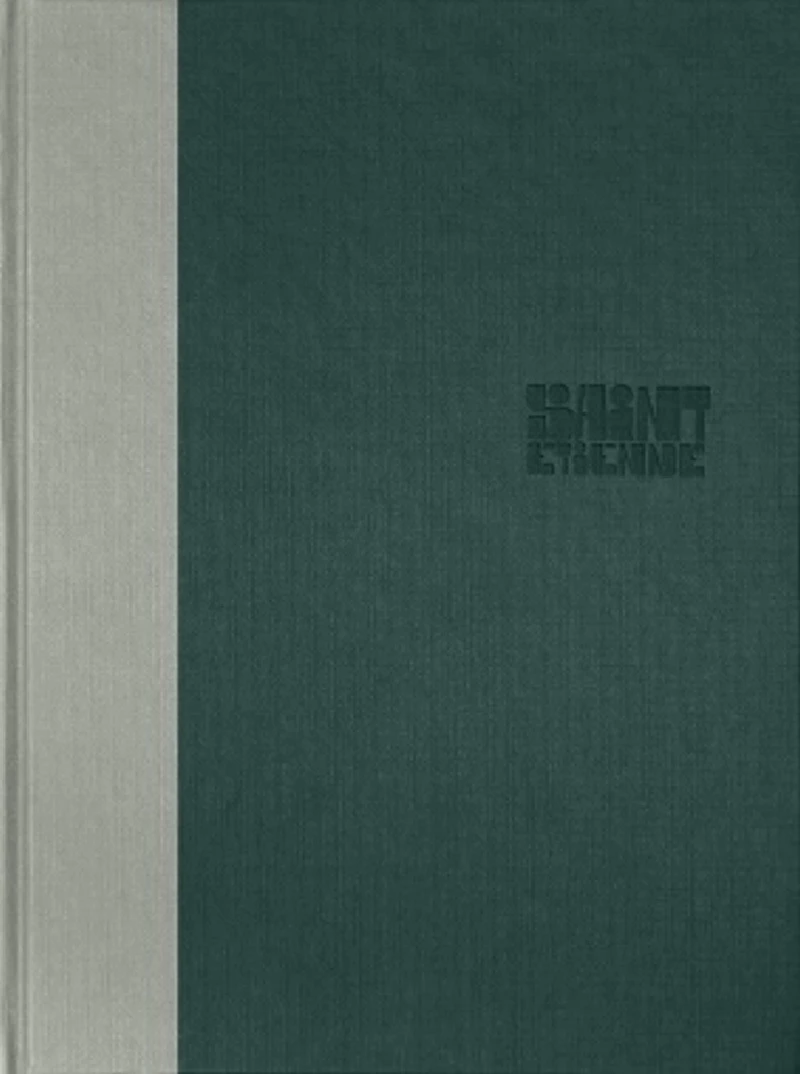 Visitor Comments:-
829

Posted By: MARK HOROBIN, CHELTENHAM on 06 Jun 2017
Moira lambert is not mentioned - I mean after being 'replaced' what became of her? Was it right to replace her anyway after the success of 'only love..'?? Its like she's vanished off the face of the earth - why isn't she mentioned above or in other interviews? Am I missing something here??
---
706

Posted By: Zar-Unity, USA on 26 Jun 2014
I really enjoyed reading about Sarah's thoughts on things and how she became the permanent lead vocalist of my favorite band St Etienne. I missed out on getting myself a copy of the First third St Etienne photo book but maybe later on I can grab a good deal on one used.
---
live reviews
---
Saint Etienne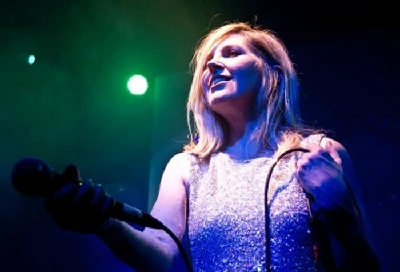 Darren Aston takes photographs of indie dance band Saint Etienne at a gig to promote 'Words and Music', their first album in seven years
related articles
---
Sarah Cracknell: Interview (2017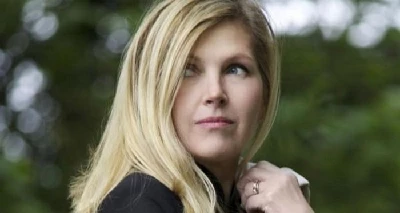 John Clarkson speaks to Sarah Cracknell from seminal indie electronic indie/dance pop act Saint Etienne about 'We Look at the Stars', her new single collaboration with Portugese duo Lisbon Kid; the recent reissue of Saint Etienne's 1991 debut album 'Foxbase Alpha' and their forthcoming new album
Pennyblackmusic Regular Contributors
---