---
published: 6 / 11 / 2013
---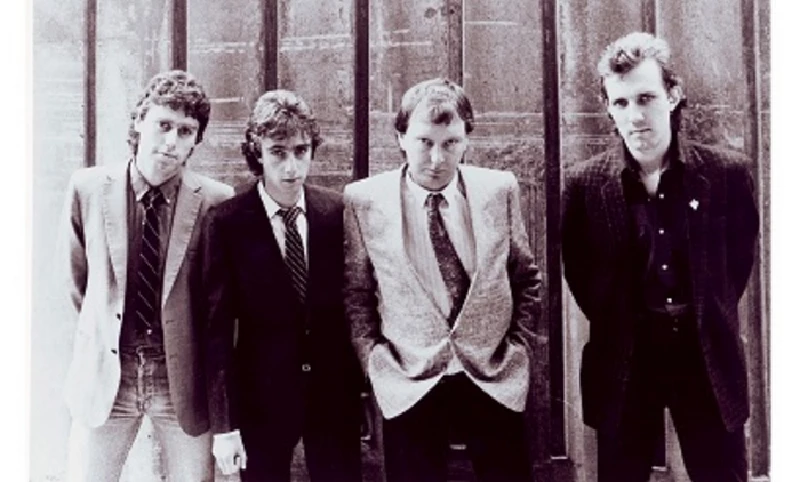 intro
John Clarkson speaks to drummer Kevin Morris from rhythm and blues giants Dr Feelgood about their late front man Lee Brilleaux and their new double CD compilation, 'Get Rhythm', which brings together everything that the 1983-1989 line-up of the group recorded
The 2009 Julien Temple cinema documentary 'Oil City Confidential' did much to resurrect the career of Canvey Island 70's R and B act and punk pioneers Dr Feelgood, and in particular that of their eccentric guitarist Wilko Johnson who became the undoubted star of the film. What is sometimes forgotten is that after Johnson, the then songwriter of the group, was fired from Dr Feelgood in 1977 after recording three studio albums – 'Down by the Jetty' (1975), 'Malpractice' (1975) and 'Sneakin' Suspicion' (1977) – and a live record 'Stupidity' (1976), Lee Brilleaux, their fireball vocalist and harmonica, decided to carry on the group, initially with Gypie Mayo taking over on guitar. Lee Brilleaux died of cancer a month before his 43rd birthday in April 1994, having recorded another eleven studio albums with Dr Feelgood, including the Nick Lowe-produced 'Be Seeing You' (1977) and 'A Case of the Shakes' (1980); 'Private Practice' (1978), which featured their only Top 10 hit 'Milk and Alcohol', and Brilleaux's underrated final album with the band, 'The Feelgood Factor' (1993). With Brilleaux having expressed a wish that they should do shortly before his death, Dr Feelgood have carried on playing regularly. There have also, as well as various live records, been three studio albums, 'On the Road Again' (1996), the only studio record to feature Brilleaux's first replacement Pete Gage; 'Chess Masters' (2000), which compiles together covers from the Chess Records back catalogue, and 'Repeat Prescription' (2006), which reworked several old Dr Feelgood favourites. The current line-up of Dr Feelgood, which consists of singer Robert Gage (vocals, harmonica), Steve Walwyn (guitar), P.H. (Phil) Mitchell (bass) and Kevin Morris (drums) is also its longest-serving, and has been together for fifteen years. A new double CD compilation, 'Get Rhythm: The Best of Dr Feelgood 1994-1987', has just been released, which comprising of everything that the 1983-1989 line-up of the group, which as well as Brilleaux, Mitchell and Morris also included guitarist Gordon Russell, ever recorded. Running to a massive forty-four tracks and consisting of four albums, 'Doctor's Orders' (1984), 'Mad Man Blues' (1985), 'Brilleaux (1986) and 'Classic' (1987) as well as various singles, is features a few self-written tracks but mainly covers. 'Get Rhythm' is a mixed offering, featuring some of the highlights of Dr Feelgood's career including the smouldering band-penned 'Dangerous', John Lee Hooker's ' Mad Man Blues', Willie Dixon's 'My Babe' and a surprisingly effective cover of the Long Ryders' 'State of Our Union'. There are also, however, some misplaced oddities which find Dr Feelgood a long way apart from the gritty sound of their roots, and much of 'Classic' in particular is killed in zealous 80's over-production. Kevin Morris took time out of the band's frantic touring schedule to speak to Pennyblackmusic about the new compilation, and Dr Feelgood's lengthy history. PB: You went to the same secondary school as Lee Brilleaux and Phil Mitchell. Did you have a lot to with each other in those early days? KM: That was when I first met Lee and at school in Rayleigh. I was quite a few years younger than him, but because I played the drums I was allowed to hang out with the bigger boys. That was when we first started playing together - in an embryonic version of Feelgood with Sparko (John B. Sparks, Dr Feelgood's first bassist - Ed)on bass. It was called the Wild Bunch. PB: And from that how did you go on to join Dr Feelgood properly in 1983? Had you had much to do with each other in the years in between? KM: We had sort of kept vaguely in touch. We would bump into each other locally. Lee studied initially to be a solicitor's clerk. He had carried on with the band, but as far as I knew they had no plans to play professionally at all. It was something they did just for fun, but when Wilko came back from university they became a lot more organised. They changed their name and developed an image and started playing a few of the London pubs. They then attracted the interest of United Artists and away they went. I was quite shocked when they gave up their jobs and went professional, but I went to see them and was immediately struck by the powerful stage presence of Lee and Wilko together. It was like a double-pronged attack on the audience. They were fantastic. PB: What did you do in the meantime? Were you playing in groups as well? KM: I left school and I started out by playing drums on a cruise ship. I then played in a nightclub in the West End in London, before I ended up playing in a soul band backing touring American artists. The first tour that I did was Sam and Dave. That was a fabulous apprenticeship. I played with dozens of acts after that– the Stylistics, the Detroit Emeralds, Rufus Thomas, Edwin Starr. I did quite a few tours with Edwin Starr in particular. That was very exciting, and then I played in various other local groups before I finally ended up living in France playing with a French rock group called Trust in 1980. I had been doing that for a couple of years when Lee phoned pretty much out of the blue almost and asked if I would like to join Dr Feelgood. PB: Is it true that Dr Feelgood had split up in 1983 and Lee at the stage you joined the band was thinking of starting another band under a new name? KM: It had not so much split up, but it had ground to a halt. Chris Fenwick, the manager for Dr Feelgood, and Lee decided to leave everything alone for a couple of months and have a think about things. Lee wasn't sure if he should carry on using the name Dr Feelgood or not after the line-up with Gypie Mayo broke up, but it was felt that, yes, it was an identity and that people recognised him as that identity. To call it anything else would be silly really, so he reformed the group. PB: I saw Dr Feelgood on a couple of occasions during that period. You were a very tight band and phenomenal live act. Were you a band that rehearsed a lot of did that just come from touring? KM: That came from touring. We have never been a great band for rehearsing. It has always been about attitude and going out and giving it 110%. We still do that. Obviously the group is not the same. It will never be the same without Lee, but Robert Gage, the front man, we have now really puts on a show. I think that is important, especially with this kind of band. The reputation of the group is based on live performance, and, throughout all the line-up changes, while we have had peaks and troughs, we have always managed to keep going. We do, however, admit to getting tired these days (Laughs). PB: The line-up between 1983 and 1989 which appeared on the 'Get Rhythm' compilation follows on from the line-ups which featured first of all Wilko Johnson and then Gypie Mayo. Those line-ups are often seen as being the classic line-ups of Dr Feelgood. Did you as a result of that find yourself having to live up to their legacies a lot? KM: Not really. I think when you are inside the bubble looking out you just have to get on with it. You don't tend to worry too much about what other people think. As long as the people coming to see the band are having a great time and the promoters want to have you back, you are moving forward. We certainly worked very hard during that period. When I first joined, we would do one night at the Marquee in London which probably wasn't sold out at the time, but by the latter part of the 80s we were doing two nights at the Town and Country Club which was a much bigger venue. This compilation album shows a lot of diversity in its material. It was not necessarily regular Dr Feelgood type material because the producers we were working with would have us play songs that were quite outside our comfort zone, and some things seemed to work better than others. They were trying to create hit records and make us more radio friendly, and get our music out to a bigger audience. If the record company is prepared to stump up the cost of going into an expensive studio using an expensive producer, you just have to go along with it. PB: How do you feel about these four albums that appear on the compilation now? You have said on your website that some of the things in the 1980s were "record company attempts at commercialism, not realistic to Feelgood." Would you still stand by that? KM: Yes, I would. It has been interesting listening to these tracks again. They are all well recorded and well performed and well sung, but not necessarily what I would call Dr Feelgood type music. They certainly didn't get as far as the stage. PB: Certainly some of the tracks on 'Classic' in particular seem to suffer from very 80's production values. KM: I would agree. That was down to Pip Williams, who was the producer. He had had success with Status Quo and most notably with 'In the Army'. Dave Robinson at Stiff Records wanted us to have a hit record, so he stuck up the money for Chipping Norton Studios and we thought that we should go along with it. There was one song where Lee had to sing a line about butterflies, and he said, "I can't sing a song about butterflies. I am Lee Brilleaux" (Laughs).But he did and he had a stab at the Bob Dylan song, 'Highway 61 Revisited', which had a lot more words in it than there was usually in Dr Feelgood songs. I see it very much as a testament to the group's attitude of hard work. We definitely gave it our best shot, even if we thought that it was not necessarily what we should do. Certainly by the end of Lee's life we had gone around back more to what we thought we should do. 'The Feelgood Factor', the last album that we made with Lee, consisted very much of songs that we wanted to play and that we had written ourselves. We recorded it at the time he was diagnosed with his cancer, and we never got a chance to promote those songs. Even though it got an Album of the Week in 'The Daily Telegraph, we didn't have the opportunity to go out and graft it. It was a great shame. PB: On this compilation approximately two thirds of the songs are covers. To pick up on your point, some you would have expected from Dr Feelgood such as the John Lee Hooker and Muddy Waters covers. Others such as the Undertones' 'Teenage Kicks' and the Long Ryders' 'The Lights of Downtown' are more surprising. How any of them of were decided upon by the band and how much by the record company or producers? KM: On 'Doctor's Orders' that was pretty much our choice with a few tracks from the producer Mike Vernon. 'Mad Man Blues' was our own production. We did it entirely ourselves, and it was exactly what we wanted to do. 'Brilleaux' was produced by Will Birch. It was Will who suggested 'The Lights of Downtown' because had produced 'State of Our Union', the Long Ryders' album that that was on and he thought that it would be suitable. Then on 'Classic' a lot of the ideas for covers came from Pip Williams or Dave Robinson at Stiff Records. Robbo had the idea of us doing 'Hurricane', the song with the line about the butterflies. We heard the song, and we thought that it was great, a really exciting song, but at the time we listened to the original version we thought, "Is this really us?" We have always, however, been the kind of band to have a go. PB: And some of it works really, really well. 'The Lights of Downtown', for example, is a very good cover. KM: Yes, I enjoyed it. In fact when Lee was ill and Dr Feelgood stopped working for a while one of the acts I played with was Syd Griffin frpom the Long Ryders' next band the Coal Porters. I toured with them, and also recorded some tracks for one of their albums. PB: Why are there so many covers on this compilation? Phil Mitchell and Gordon Russell wrote occasional songs, but was it because after the departure of first of all Wilko and then Gypie Mayo there was a lack of prolific songwriters in the band? KM: I think so. We have never had a proficient song writing machine within the group, so we have always had to look outside really. The group has always been like that. Wilko had a good half a dozen songs to start off with and which kicked off his writing period with the group, but even he found it difficult after a while to come up with fresh ideas and he would say that himself. 'Sneakin' Suspicion', his last album with the group, has a lot of covers. The film 'Oil City Confidential' has obviously given his career a real boost in recent years. PB: On the subject of 'Oil City Confidential', do you think it has done anything for the current line-up's career? KM: I don't think so. It has put the name back out there, but the current line-up of the group is a long way away from the original line-up. I did enjoy the film though. In fact we did have an awful lot of input in helping Julien Temple and his whole production team pull the whole thing together. I don't think that you would necessarily realise how much our office put into the film compared to Wilko's. Julien had about ninety hours of film, and he got that down to about five hours of what he called editable material. Originally the film was going to be about the group's whole forty year lifespan, but it ends with Wilko leaving and Gypie joining. It started out as one thing, but it ended up very much as a vehicle about Wilko because Julien was very much taken with Wilko's extraordinary character. Wilko virtually narrates the film. 'Oil City Confidential' captures his character absolutely perfectly. I was really happy though with the film that they ended up with. It is a really honest account of the early years. PB: Gordon Russell describes in the booklet that accompanies the compilation Lee creating the character of Lee Brilleaux. Many fans have this image of Lee being this hard drinking, hard smoking, larger-than-life, menacing character. How different was the off stage Lee from the on stage Lee? KM: Well, he drank and smoked a lot. He wasn't menacing. He was quite gentle underneath, but even when we were at school he was very much the leader of the gang. He wore a waist coat and a watch chain and enjoyed the 'Flashman' books. He enjoyed having this persona which he had created, this sort of wild-eyed front man, but off stage he was very calm. He did 'The Daily Telegraph' crossword. He liked a quiet pint, and he enjoyed the companionship of the pub. Lee was a great pub person in the old school sense. He liked to go in there and have a couple of pints at lunchtime, and then go back early evening before going home to have dinner with the kids. He wasn't the person that people thought he was. PB; Lee had lent Stiff £400 in its early days. How much of that was a factor in Dr Feelgood getting the Stiff deal for the 'Brilleaux' and 'Classic' albums? KM: I think that Robbo saw signing the group in the 80s as a way of repaying that debt. He was convinced that could have a hit record. In fact we did have a hit record, but it was in Sweden and also in New Zealand and a few other places. He was just determined that Brilleaux would have another hit record again after 'Milk and Alcohol'. Stiff by that point was part of ZTT, and ZTT had made a lot of money with Frankie Goes To Hollywood, and Robbo enjoyed spending it (Laughs). There is nothing better than spending money than spending someone else's. PB: What is surprising is that Dr Feelgood after the United Artists deal came to an end were on all these other labels like Liberty, Cadiz and Demon and that they didn't sign to Stiff Records beforehand. KM: Yes, I suppose that it was like so many of these things. It is so right up under your nose that it is too obvious. PB: After Lee died, the band then took a year off, and then carried on touring and making albums. How easy a decision was it to carry on? KM: When Lee died, I remember quite distinctly speaking to Newsbeat, and saying that as far as I was concerned that was the end of the group. I couldn't conceive of it carrying on without Lee, the founder member and the front man. What changed our mind was that in the intervening year we had so many requests from fans and promoters and agents who wanted a group of some kind to continue. They were very much of the opinion that they would rather have a version of Dr Feelgood than no version of Dr Feelgood. Even then we weren't totally convinced, and it took us a while to find the right front man. Some of the people we auditioned were great singers. Some were great guitarists. Some were great harmonica players, and some had big hair and leather trousers (Laughs), but once we settled on Pete Gage, who became the front man for the next four years, it actually felt like a band. I remember being in the rehearsal room just after he joined and thinking, "Hang on, this is Dr Feelgood." It had the same kind of spirit which the group had always been about, the same kind of integrity." Wilko has never forgiven the group for carrying on without him. He is not so bad now (Laughs), but everyone else who has been in the band has always wanted it to carry on. Some people have left of their own accord. Some people have been fired, but the group has always carried on. It has always been felt that Dr Feelgood was the most important thing, not the individual members, but that is not to take away from the people that were in the group and the contribution that they have made. I don't think that anyone would question the fact that Gypie Mayo was the most talented guitarist that we have ever had in the group. He was an extraordinarily gifted guitar player, very innovative and exciting and also co-wrote some really great songs, not just 'Milk and Alcohol', but also a lot of stuff from the late and early 80's and 'Be Seeing You' and 'A Case of the Shakes', the two albums that were produced by Nick Lowe. 'A Case of the Shakes' is, I think, my favourite album. If people ask me what are my favourite songs, I always say the stuff that Wilko wrote for the band early on like 'She Does It Right' and 'Going Back Home', but if you listen to the records and as a musician those first three albums which he appeared on – 'Down by the Jetty', 'Malpractice ' and 'Sneakin' Suspicion' – aren't actually great records. The sounds aren't great. The performances are jilted, whereas 'A Case of the Shakes' is a very confident, in control record. The songs might not be as commercial as 'Back in the Night' or 'Roxette' but everything about it - the rhythm parts, the guitar parts, the musicianship and the styling of them - is I think brilliant. 'Be Seeing You' and 'A Case of the Shakes' are the two best records, I think. PB: What are your favourites amongst the records that you have played on? KM: I am very proud of 'Doctors Orders'. I was very pleased with 'The Feelgood Factor', the last thing that we did with Lee, and also the 'Chess Masters', the one we did in 2000 with Robert Kane singing all the old Chess material. There is some good stuff on that as well. PB: You have been a member of Dr Feelgood now since 1983 and the current line-up has been together for fifteen years. What is the main attraction for you for carrying on doing this? Is it just the songs? KM: Yeah, it is a great song book. I enjoy the camaraderie as well, and I love the travel. It is a great privilege. We are incredibly lucky to have been paid to travel the world for thirty years. People pay a fortune to travel to Australia, and I have been there four or five times and been paid for it. PB: Final question. What are your plans for the future? Are you planning reissues of the other Feelgood albums? KM: There are a couple of other things that we have on the go. We have got a half finished project which there is no urgency on - and we don't want to put anything together that we are not happy with – but it will show an unplugged, lighter side of the group. We have recorded already some stuff by Sunhouse, Willie Dixon and also some of our own material, so we may well go into the studio to finish that off. We are also talking about filming some shows to make a new DVD, and we are also involved with the remastering and re-releasing of some of the earlier material in expanded and digi pack form and with additional booklets. We are slowly working our way through them. We are very lucky really. We have got plenty to occupy our time, and nobody is hassling us. PB: Thank you.
Band Links:-
https://www.facebook.com/TheFeelgoods
http://www.drfeelgood.org/
https://www.facebook.com/Dr.Feelgood.Official
Picture Gallery:-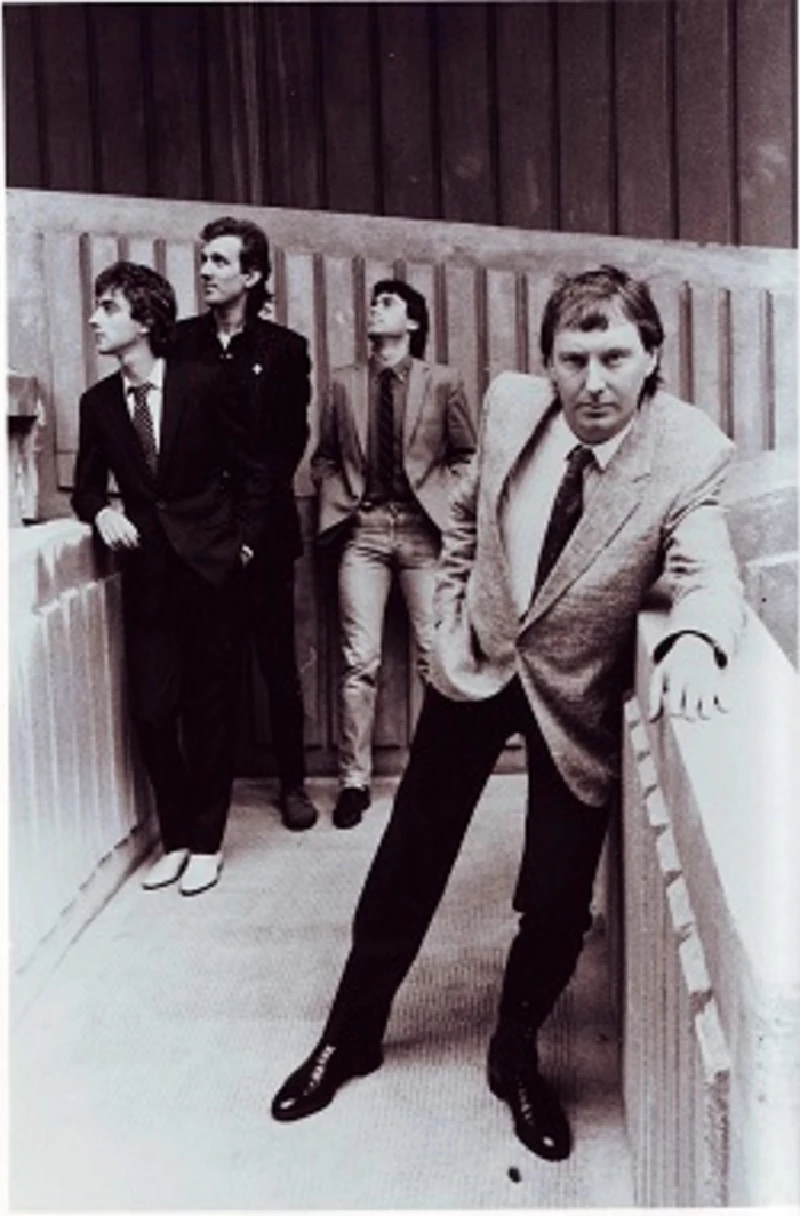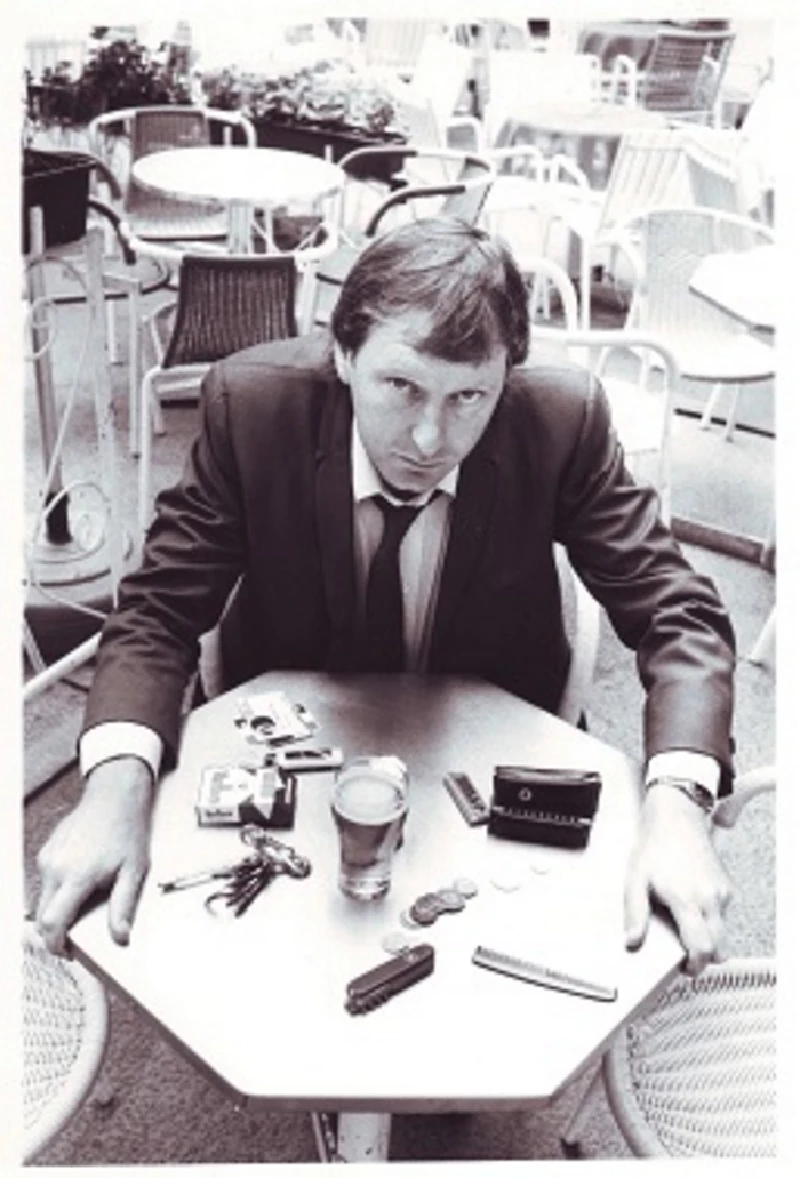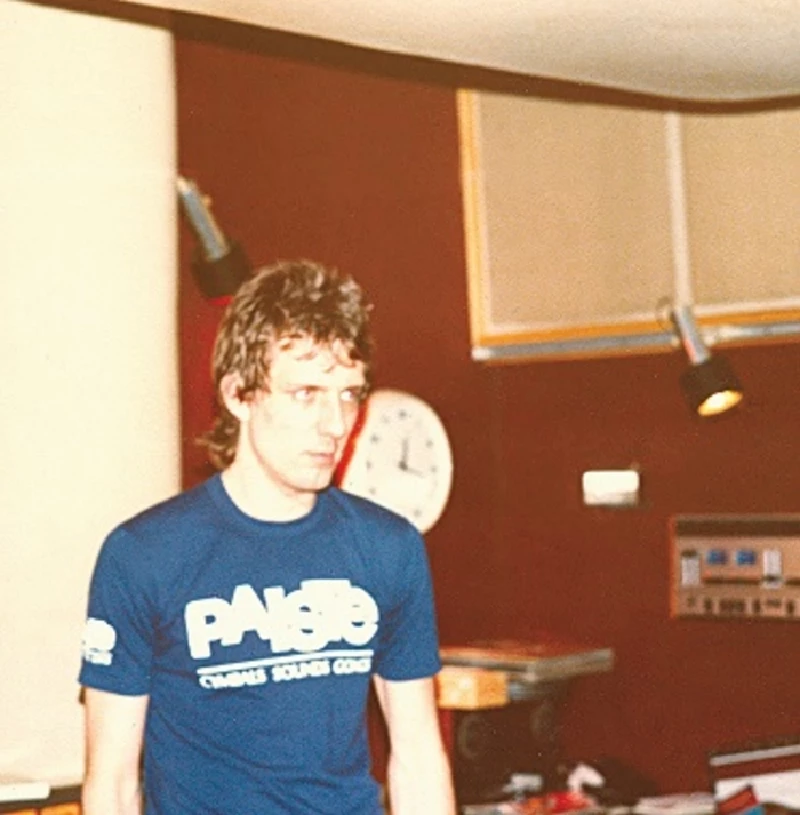 Visitor Comments:-
703

Posted By: Mark Beasley, UK on 18 Jun 2014
Your article refers to someone called Robert Gage, the lead singer of Dr Feelgood. The first singer (post-Brilleaux) as Pete Gage, who was successed by Robert Kane.
---
profiles
---
Oil City Confidential (2010)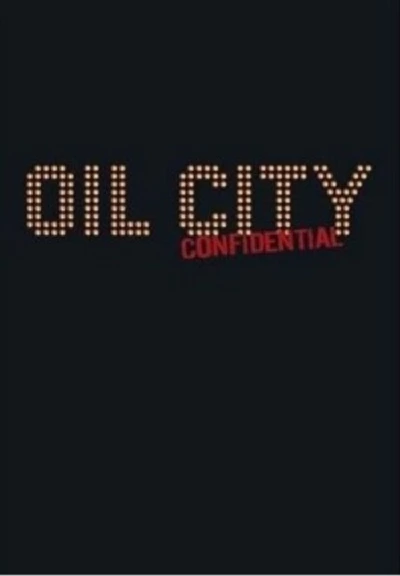 Mark Rowland is impressed by new DVD 'Oil City Confidential', which tells the story of still under-rated, but influential 70's Canvey Island-based pub rock act, Dr Feelgood
Pennyblackmusic Regular Contributors
---