---
published: 6 / 12 / 2012
---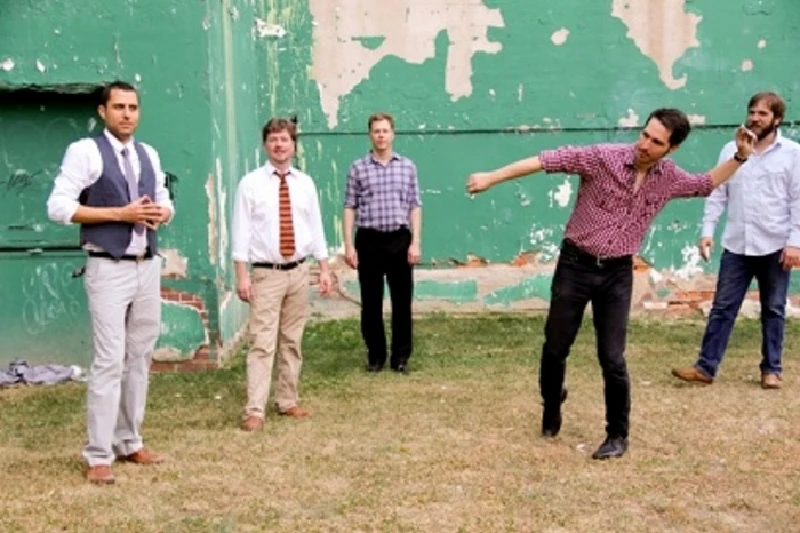 intro
Lisa Torem chats to North Carolina quintet about their just released fifth album 'Fairytales and Other Forms of Suicide' and working with Big Star
The Old Ceremony, based out of Durham, North Carolina, have performed with Cake, the Mountain Goats and the Avett Brothers, and have recently scored their first feature film. 'Paste Magazine' selected them to be on their "Top 100 Albums of 2006" list. Fronted by baritone singer/songwriter Django Haskins, the quintet also includes bassist Jeff Crawford, drummer Dan Hall, vibraphonist/organist Mark Simonsen and violinist/keyboardist Gabriele Pelli. On 'Fairytales and Other Forms of Suicide', their recent and fifth studio album, the rich textures of these instruments shore up an array of clever themes, which Haskins describes with great enthusiasm. Besides being first class musicians, though, they are also a group that stands by their convictions. In the video, which accompanies 'Sink or Swim,' the footage shown of American candidates debating, followed by shots of disasters, makes us think hard about who's doing what for our future. The chorus lines of "You've got a choice to make, my friend/It's God bless the child/But if it ain't blessed/It better learn to sink or swim" speaks volumes. And, no, I couldn't quite gather the courage to ask Django if he was named after that other jazz guy, so let's just use our imaginations. PB: Can you talk about the Old Ceremony band members - how you came together and how your sound has evolved since the onset? DH: The band came together in a 'Seven Samurai' kind of way – I was looking for broad-minded, talented players to form the Old Ceremony as a loose kind of collective, and went searching for folks. Some heard about the band and approached me, and some were recommended to me, and some just appeared by magic. The sound has evolved constantly since we started almost nine years ago. We went from a jazzier 'pop noir' sound to a more layered orchestral rock thing to a more stripped-down folky feel. That said, we still play songs that sound like each of those styles. All the way through, it's remained an organic process, so we don't really worry about what "our sound" will be; instead we just ask what each particular song needs and let the rest take care of itself. PB: What has been your involvement with Big Star? DH: Our friend Chris Stamey put together a group to perform Big Star's 'Third' album live with a band and orchestra, something that'd never been done before. Stamey was friends with Alex Chilton and it is a real labour of love for him. Jody Stephens, Big Star's drummer, Mike Mills from REM, and Mitch Easter all got involved, as did a pretty crazy array of guest singers/players (including Ray Davies, Michael Stipe, and Wilco). Ken Stringfellow and Jon Auer from the Posies, who have been in the later incarnation of Big Star, are also heavily involved. I MC the show, play a bit of guitar and sing a couple of songs. We've now done the show in NYC, London, Barcelona, and in our hometown in North Carolina (among other places), and it constantly evolves. PB: A Leonard Cohen album inspired the band's name. Why that particular one? DH: I think Leonard Cohen is the finest lyricist we have. For precision, for emotional depth, and for patience, nobody consistently reaches his level. He also creates a mood with his music that felt appropriate for the style of music I was writing for the Old Ceremony, so we made the tip of the hat to him. PB: You've written a bio about your great-grandfather, who survived the Titanic. That sounds fascinating. How did you approach your research? DH: I'm still working on it, actually. The whole process of writing long-form non-fiction continues to stretch me in new ways, which is great after twenty years of writing songs. I start with reading all the secondary sources I can find, then working my way to primary sources – archives, Library of Congress. I wish I could just spend a year inside the Library of Congress. That place is incredible. PB: It seems unusual that the band has shared the stage with Chuck Berry. I don't see the similarities in the music. DH: Well, Chuck Berry is certainly in there, in that he helped create the whole basis for what we do: Rock 'n' Roll. But it was a bill with a bunch of bands, including the Smithereens, Fountains of Wayne, and the Alarm. So when you average them all out, you get Chuck Berry. PB: Let's talk about some tracks from the new album, 'Fairytales and Other Forms of Suicide'. 'Day That I Was Born' has some incredible images and starts with the line, "I can let go of the wheel tonight…" That is a really liberating image. How did the rest come about? DH: Thank you. It just flowed out in a big jumble. I'd gone through a tough break-up and had really stored it all up for that song, so there was no time for punctuation. I like the images in that one too; it's really a lyric that sits both in the past and present, in that it's mostly nostalgia, but the singer is reliving all of these scenes as if they'd become a movie. PB: Who was responsible for the mysterious intro to 'Beebe, Arkansas?' Also. The song was inspired by a somewhat weird event. Can you summarize it? DH: Well, the song was inspired by the (now annual) massive hailstorm of dead blackbirds in a town in Arkansas on New Year's Eve. I read about it and had one of those "ten thousand holes in Blackburn, Lancashire" moments where I stored it away as "too good to let slip by." The intro evolved as free improv among the band members – we're pretty comfortable with open sections of sound, especially in intros, so we actually did a much longer one and trimmed it down to the album version. PB: 'The Royal We' is amazingly up-tempo compared to the other tracks. Is there a reason for that? DH: Well, it's up-tempo but not upbeat lyrically. Several reviews have called it a rant against the 1 percent, but they completely missed the point. It's a song about the last stage of letting go. But rather than steep it in a molasses dirge, we put it into a country stomp. We do like to play loud and fast sometimes. PB: The plaintive piano in 'Catbird Blues' seems to capture another era? Was that intentional? DH: I'm glad you thought that. I played it on the old upright that's in our studio. We love that piano – it's just slightly out of tune in a nostalgic way. With all the space we left on that track, it has plenty of room to breathe, and I think that air adds to the feel of the song. PB: In 'Middle Child,' there are these lyrics: "You were born in-between/ Never heard, seldom seen." Ouch! You go on to sing: "In a word, cold and mean…" How has birth order affected your life? DH: I am actually a youngest child (as anyone who knows me will readily attest) but my wife is a middle child, and I've observed how that can affect the way you interact with the world. It feels like an unsung group of people (almost by nature), so I thought it was time they had an anthem. PB: Can you explain the political observations of 'Sink or Swim?' DH: We made a political video to go with it (it's on YouTube), which makes it even more explicit, but I'd been watching the GOP primary debates and was appalled at the attitude that we have no responsibility for each other as humans. PB: The closing track, 'Feet Touch The Ground,' has a great opening line: "When your feet touch the ground, will you send up a flare?" The song has lyrics that recall some of Jacques Brel's material. The lyrics seem to lift off of each other. Was it inspired by a great love affair that turned to dust? DH: Jacques Brel! Now you're talking. It was inspired by a love affair that I knew would turn to dust. I actually wrote it in the middle of the relationship. And, as it turned out, I was right all along. We put it last because it's so expansive and ambitious. Plus, it's a nice way to end the arc of the album with a landfall (even a hard one). PB: How does the Old Ceremony plan to support the new album? DH: We are going to keep touring the US and Canada, and are planning a return to Europe next summer. We feel really good about this album and are excited to get it into people's ears. PB: Thank you.
Band Links:-
http://katparsonsmusic.com/
https://www.facebook.com/katparsonsmusic/
https://twitter.com/KatParsonsSings
http://www.songkick.com/artists/181510-kat-parsons
https://www.youtube.com/user/KatParsonsMusic
Picture Gallery:-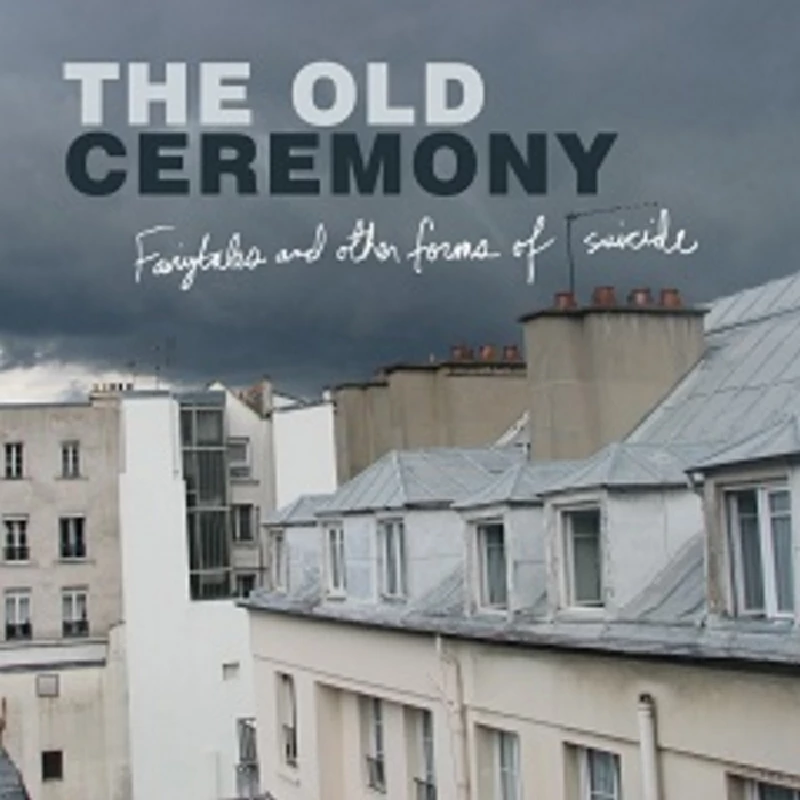 interviews
---
Interview (2002)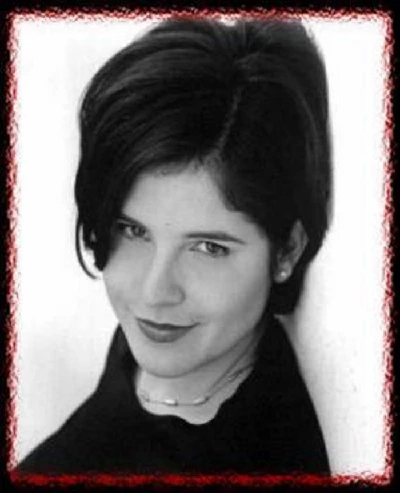 On a recent British tour with Doug Hoekstra, the dynamic Kat Parsons proved to be a sensation. In an interview with John Clarkson, she talks about her debut album "Framing Caroline' and her recent decision to move to L.A.
Pennyblackmusic Regular Contributors
---