---
Byrds
-

The Lost Broadcasts
published: 31 / 3 / 2012
---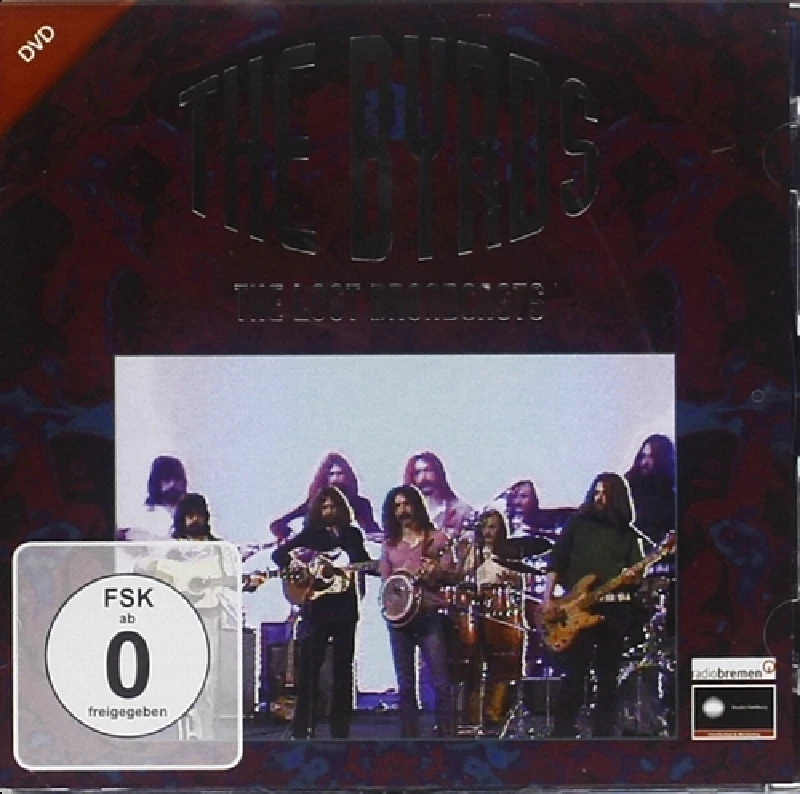 intro
Unexciting and somewhat repetitive DVD of rarely seen film footage shot for German television in 1971 of the Byrds
By the time The Byrds made these recordings for the German TV show 'Beat Club' in 1971 the band had been experiencing a resurgence in their fortunes with their best-selling album 'Untitled'. The previous four years had been rather lean for the band that now featured Roger McGuinn, Skip Battin, Clarence White and Gene Parsons. And helping out on this recording that lasted two days in May was the band's tour manager Jimmi Seiter on percussion. The 1969 album 'Dr Byrds and Mr Hyde' was certainly below par and 'Ballad of Easy Rider', which followed it later on that year, was even further down the pecking order. Part of the problem had been the revolving door policy of band members in recent years. David Crosby had been unceremoniously kicked out of the band in 1968. Gram Parsons was only in the band long enough to record one album before leaving shortly afterwards, followed closely by original member Chris Hillman. Now with White in the band the line-up solidified behind McGuinn. With these personnel changes came along musical changes. The band had come along way from its origins of being the American answer to the Beatles and playing Bob Dylan covers. Up first on the DVD is a run through the band's then current hit 'Chestnut Mare'. The song harks back to a bygone era of the band, heavily featuring McGuinn's trademark jingle-jangle Rickenbacker guitar style. In fact McGuinn had come up with the idea for the song some years before it was released. The Bach-inspired song had come to him whilst he had been sitting on top of a cliff in Santa Domingo The two takes of the song - done to get different camera angles - really, sum things up. Band stand on stage, relatively still, run through their song with some... er... funky early 70s 'psychedelic' projections and effects running along in the background to make it all seem, like really cool, maan! Far out!. It might have been the height of fashion then but now it just looks faintly ridiculous. And while there might be good technical reasons to film multiple takes, as a viewer Pennyblackmusic isn't sure it wants to sit through virtually identical versions of the same song. And just for good measure, there are three versions of 'Black Mountain Rag' - hardly their finest moment - to endure. Things are rounded off with a rather ragged and hoarse version of 'So You Want to be a Rock 'n' Roll Star'... and yep, there are two versions of this too. This rarely seen footage, now released on DVD, might be of interest to archaeologists of the band but it doesn't really show off one of America's most influential and important bands in the best light. Which, admittedly, is being overly harsh as there are some examples of just what made the band so special. Perhaps not the definitive version of the song but the band take off on a 14-minute version of 'Eight Miles High'. The song had come a long way from the drug connotations in its lyrics and had captured the zeitgeist of west coast America in the late Sixties. By now though the tune had metamorphosised into something radically different. Played live the song now emphasised its jazz structure with its element of improvisation - with a big nod to John Coltrane - and dropped the lyrics entirely. On this version, apart from the odd musical phrase from the melody the song itself is barely recognisable from its original form. The original version had been radical enough with McGuinn admitting that the intention had been to make his guitar sound like a sitar or Coltrane's saxophone. It's here where the band really comes alive playing together and gelling as a band, rather than just a group of individuals playing their respective parts at the same time. It might not be the definitive version of the song, but it's pretty essential viewing for anyone has only ever heard the band sing pretty melodies whilst a trebly guitar chime plays along. An acoustic take of the song that made them famous - 'Mr Tambourine Man' - is another highlight, most notably for the band's trademark harmonies and some interaction between White and McGuinn. Overall though while these versions of the songs might be historically interesting and no doubt hardcore fans will be drooling over the prospect of seeing some rare footage of the band it's really just not that exciting.
Track Listing:-
1
Chestnut Mare
2
Chestnut Mare Take 2
3
Eight Miles High
4
Mr Tambourine Man
5
Black Mountain Rag
6
Black Mountain Rag Take 2
7
Black Mountain Rag Take 3
8
So You Want to Be a Rock'n Roll Star
9
So You Want to Be a Rock'n Roll Star Take 2
Band Links:-
https://www.facebook.com/TheByrds.official/
http://www.thebyrds.com/
https://twitter.com/The_Byrds
Label Links:-
http://www.gonzomultimedia.co.uk/
https://www.facebook.com/Gonzo-Multimedia-304756449589666/
Have a Listen:-
favourite album
---
Byrdmaniax (2019)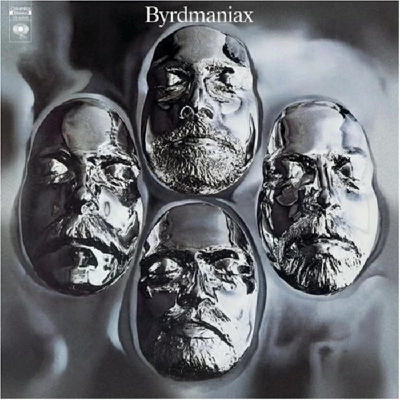 In our 'Re:View' section, in which we look back at albums from the past, Carl Bookstein examines 'Byrdmaniax', 1960's California folk rock legends the Byrds' recently re-released 1971 album.
Preflyte (2012)
Pennyblackmusic Regular Contributors
---