---
Byrds
-

Live At The Fillmore February 1969
published: 12 / 6 / 2017
---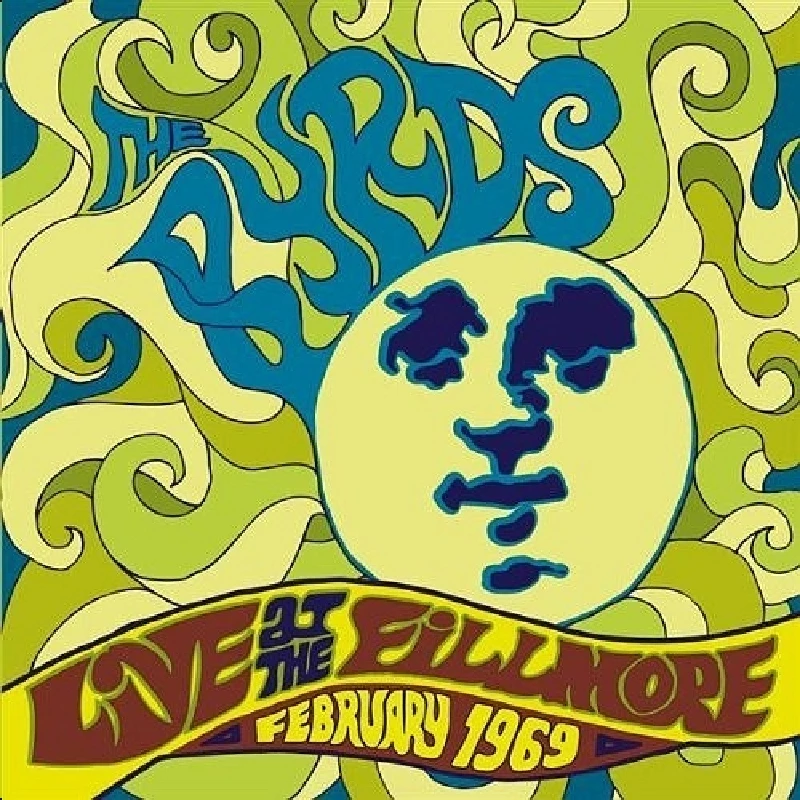 intro
Welcome re-release of 1969 live album from the celebrated, psychedelic, folk rock and country rock innovators, the Byrds.
1960's musical legends the Byrds have earned their place in rock history, from their classic psychedelic folk rock to their ahead of the game trend-setting country rock. The Byrds broke big in 1965 on the strength of their single 'Mr. Tambourine Man', a make-over of the Bob Dylan classic. This release 'Live at the Fillmore February 1969' comes four years later - the Byrds' first standalone live album, culled from two nights at Bill Graham's Fillmore West from February 7 and February 8, 1969. These performances feature the line-up of Roger McGuinn, guitarist Clarence White, bassist John York and drummer Gene Parsons (no relation to Gram Parsons). Clarence White's guitar playing is notable here for its strong interplay with McGuinn's ringing Rickenbacker. The set begins with applause. 'Nashville West' follows with a fine countrified guitar line. A solid instrumental groove is laid down. 'You're Still On My Mind' is next with an evocative Roger McGuinn country rock vocal. "The jukebox is playing a honky-tonk sound…an empty bottle/A broken heart and you're still on my mind." 'Pretty Boy Floyd' is a fine take on the Woody Guthrie penned story of the famed outlaw. This is vintage live Byrds. The band is drawing primarily from their country rock arsenal and that phase of their career. 'Drug Store Truck Drivin' Man' is an appealing effort- highlighting a tasteful twang. "He don't like the young folks I know/He told me one night on his radio show." Next is a medley from the classic Byrds psychedelic and folk rock phase. 'Turn! Turn! Turn!' kicks it off poignantly into 'Mr. Tambourine Man', the Byrds great take on the Dylan number describing that jingle jangle morning and the minstrel's dancing spell. Then 'Eight Miles High' weaves its "stranger than known" psychedelic trance. "Some living. Some standing alone." 'The Christian Life' is a strong welcome rendition of the 'Sweetheart of the Rodeo' classic, even though the Byrds' country rock champion Gram Parsons does not appear with this live formation. 'So You Want to Be a Rock 'n' Roll Star" is another first rate treatment of a Byrds staple. The numbers for the most part are pretty short here- but they propel one into another with momentum. 'Chimes of Freedom' closes the set evocatively. Never having had the chance to see the Byrds live, I am grateful for this re-release. The Byrds are a band for the ages and this album captures a very capable formation of that classic band.
Track Listing:-
1
Nashville West
2
You're Still On My Mind
3
Pretty Boy Floyd
4
Drug Store Truck Drivin' Man
5
Turn! Turn! Turn! / Mr Tambourine Man / Eight Miles High
6
Close Up The Honky Tonks
7
Buckaroo
8
The Christian Life
9
Time Between
10
King Apathy III
11
Bad Night At The Whiskey
12
This Wheel's on Fire
13
Sing Me Back Home
14
So You Want to Be a Rock 'N' Roll Star
15
He Was A Friend Of Mine
16
Chimes of Freedom
Band Links:-
https://www.facebook.com/TheByrds.official/
http://www.thebyrds.com/
https://twitter.com/The_Byrds
Label Links:-
http://www.floatingworldrecords.co.uk/labels/retroworld/
https://www.facebook.com/floating.worldrecords
https://twitter.com/floatingwrecord
Have a Listen:-
favourite album
---
Byrdmaniax (2019)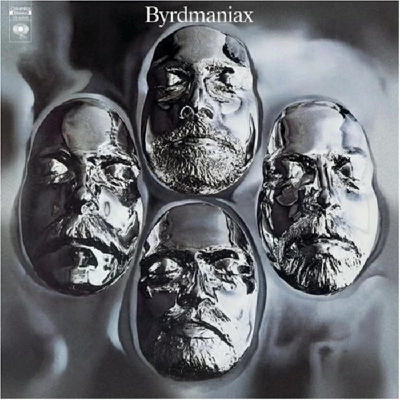 In our 'Re:View' section, in which we look back at albums from the past, Carl Bookstein examines 'Byrdmaniax', 1960's California folk rock legends the Byrds' recently re-released 1971 album.
Preflyte (2012)
reviews
---
The Lost Broadcasts (2012)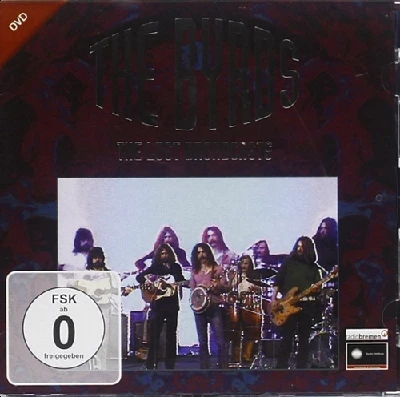 Unexciting and somewhat repetitive DVD of rarely seen film footage shot for German television in 1971 of the Byrds
Pennyblackmusic Regular Contributors
---