---
Steve Robinson
-

The Rest of Our Lives E.P.
published: 27 / 10 / 2011
---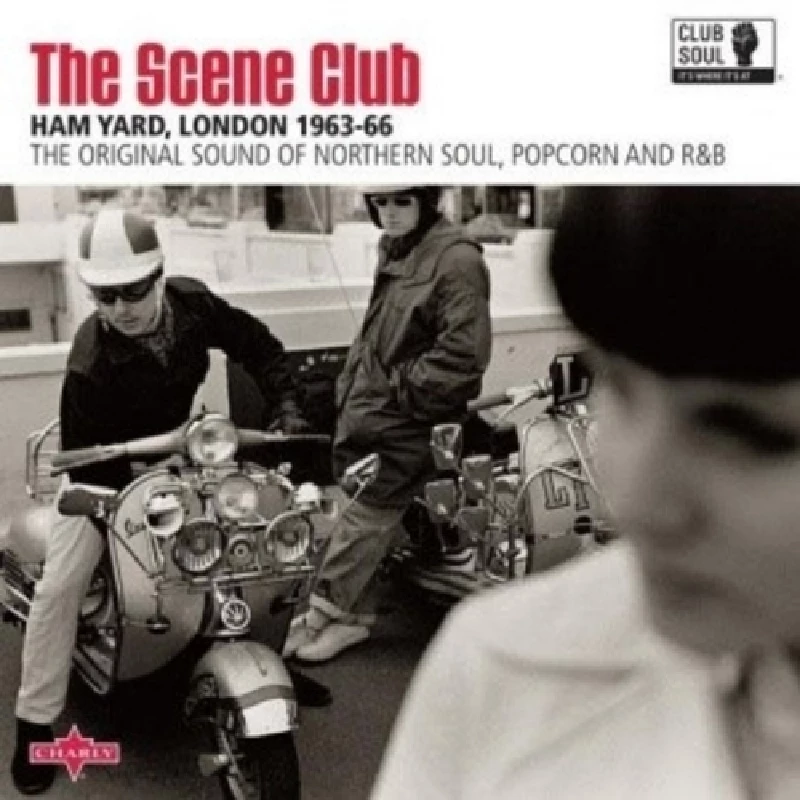 intro
Outstanding new EP of 60's-influenced classic pop from Tampa Bay expatriate singer-songwriter Steve Robinson, which finds him looking back nostalgically on his youth in Lincolnshire
These days Steve Robinson is a leading light on the Tampa Bay music scene but he's never forgotten his Lincolnshire roots. Throughout his last two albums; the outstanding 'Away for the Day' and the nigh on perfect 'Undercurrent', there was this certain Englishness running through his songs. Robinson's work, which at times echoed that of XTC's more pastoral soirees and also some of Difford and Tilbrook's (Squeeze) most inspired work with the odd dash of both Neil and Tim Finn thrown in for good measure, captured brilliantly the sound of an Englishman abroad. Lyrically Robinson is at his best when he's reminiscing about the life and country he left behind. He's touched on it many times before, but never so eloquently and frequently as he does in the five songs on 'The Ride of Our Lives' E.P. First track, 'Come Home', opens with the sound of a fairground which gently fades into one of Robinson's trademark melodies, although it's the first time you've heard it you'll be humming along in no time. It's obviously a song about returning home and the feeling of guilt that never leaves those who've left their birth country. In the past another name that always came to mind when listening to Robinson was that of George Harrison. There are traces of the Quiet One's work in some of Robinson's songs, but in this opening track another underrated musician who also moved to the States comes to mind; Graham Nash. Not just the work Nash did with CSN&Y, although 'Come Back' would have slotted in very nicely thank you on any album bearing the CSN&Y name, but the harmonies and melodies that Robinson creates here also have roots in some of the Hollies' later sixties work. The Hollies mentioning 'Slade Alive' in a song takes a little imagination though. 'Middle of Life', the second song on the EP, highlights this perfectly. If Nash had stayed with the Hollies and they had explored their folky side further maybe the band would still be together. The down side of course is that maybe then we wouldn't have Robinson coming up time and time again with these little gems. Again seemingly looking over his shoulder to times past, 'Middle of Life' is full of one-liners that show that Robinson has lost none of his humour; ¨A storm in a tea cup with nothing much brewing/I never liked that Earl Grey¨ never fails to raise a smile. How many can relate as well to lines such as ¨My knife and fork give me away/They're in the wrong hands and my manners are fading¨? As usual Robinson takes normal, everyday pleasures and fears, and sets them to outstanding melodies, leaving us to wonder why the hell he isn't selling shed loads of albums. Robinson's folky leanings come to the fore in 'Bed of Nails', and while this is lyrically a little deeper than some of his songs the melody draws you in and vocally Robinson gives his best performance over these five songs. Not for the first time Robinson ends a song just as it's getting even more interesting and leaves you begging for more. 'Riddles', although not the most instantly appealing song here, is the one that grows with each playing. Despite initially sounding like there's not a lot going on it develops into a complex piece of work that again showcases just how strong vocally Robinson has become. The EP closes with the title song, 'The Ride of Our Lives'. The track opens with his guitar playing the melody from the fairground that started proceedings. I have to confess that due to the wonder that is YouTube I've had weekly doses of this song since it was posted there way back in April and it's lost none of the appeal even after repeated listens. This story of two Kent girls growing up after the war is touching without being over sentimental, and shows the skill Robinson has of taking the most simple things and making them interesting. Mentioning the Singer Gazelle and ¨a cold dip and a warm pop' Robinson once again is looking back, I'm sure, at his own life while connecting with so many others. It goes without saying that he's framed this life-story-in-a song in another warm, catchy Robinson melody. It's the highlight of the EP, but only just; all five songs are mini-classics that will stand the test of time as all classic pop music does. Although it's been earmarked for a future Robinson release (with Ed Woltil from the Ditchflowers) I have to mention another Steve Robinson song that's appeared on YouTube. It's called 'Little Regrets' and it's such a poignant song that, along with the touching little video that Robinson has attached to the song, it can't fail to touch you. Again lyrically it's outstanding, the tune alone will move you and it's one of the best songs Robinson has ever recorded. While 'The Ride of Our Lives' contains some of the best songs we'll hear all year there are even greater things to come from Robinson if 'Little Regrets' is any indicator.
Track Listing:-
Label Links:-
http://sunshinedrenchy.tumblr.com/
https://www.youtube.com/user/sunshinedrenchy
http://www.last.fm/label/Sunshine+Drenchy+Records
interviews
---
Interview (2008)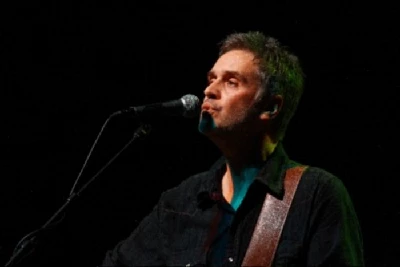 English-born but now Florida-based singer-songwriter Steve Robinson is the former guitarist with the Headlights, who worked in the 90's as Byrds star Roger McGuinn's touring band. Malcolm Carter talks to him about his latest solo album, 'Undercurrent', and his unique brand of melodic pop
favourite album
---
Away for the Day (2008)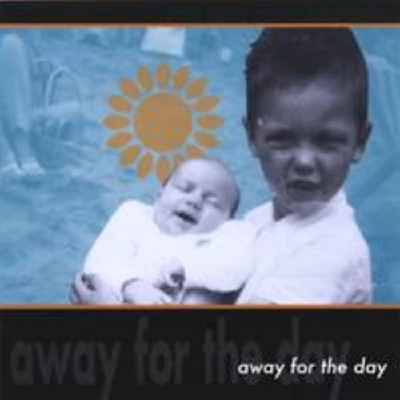 In the latest in our Re : View series, in which our writers re-examine albums from the past, Malcolm Carter looks at British-born, but American-based singer-song writer and recent Pennyblackmusic interviewee Steve Robinson's debut solo album, 'Away for the Day'
Pennyblackmusic Regular Contributors
---