---
Roddy Woomble
-

Scala, London, 17/10/2011
published: 27 / 10 / 2011
---
intro
Ben Howarth finds Idlewild singer and now solo artist Roddy Woomble embracing the sounds of traditional British folk music and also paying tribute to his old group in a show at the Scala in London
Having begun his career as a snarling rock singer literally rolling around of the sticky floors of the toilet circuit, Roddy Woomble is back at one of London's dingier venues, the Scala, which would have been the ideal place to see his old band Idlewild in its early days. He's a much changed man these days. More likely to be found sitting down rather than rolling around, he now has a thick beard and spends his days sailing and hill walking on a remote Scottish island, where he lives with a young family and without electricity. Many of the songs on his latest album look at crafting in the Scottish Highlands in the 19th century. What hasn't changed is the quality of the tunes. After an enjoyable support set from promising songwriter Rachel Sermanni, who won over the disappointingly small number of people prepared to venture into the main room and away from the bar, Woomble and his band amble quietly on stage. You could never have accused Woomble, even when Idlewild were in the top 10, of being overly self-important. Yet, these days you sense that he really would feel just as happy singing along with his friends in the corner of a dusty public house. His humility eventually breathes some life into a crowd who are slow to warm up. Although closing the set with Idlewild's only top ten hit, 'You Held the World in Your Arms', is a nod in the direction of the old fans who have stuck with him, you get the general sense that Woomble is confident now more than ever that his solo work has a fanbase of its own. Some of these songs could easily have fitted in with the work of his old band. Others see him embracing wholeheartedly the sounds of traditional British folk music. Seonaid Aitken almost steals the show on these numbers, providing violin, piano and excellent vocals (I'm sure her solo album, available on the merchandise stand, did a roaring trade on the back of this). The move into folk has not infected Woomble's natural ability to conjure up unforgettable tunes. 'Waverley Steps' is one of his finest songs – a classic example of a seemingly simple song that nuzzles its way into your subconscious until it won't come out again. It references the currently closed entrance to Edinburgh's main train station, and is one of a number of travelling songs. 'Tangled Wire' is another, and tells the story of an overnight drive as a passenger on Roddy's favourite road up to the Highlands (the A87). Like so many of his songs, it has wry imagery, delicate musical touches and conveys real feeling with seemingly little effort. Having sat down on previous solo tours, Woomble has now decided to return to standing at the centre of the stage. It's a welcome move – while it makes the performance feel less delicate, it gives life to the performance and emphasises the variety in his songwriting. With a full band, including bass (from Idlewild's Gavin Fox) and drums, it's hard not to feel that Woomble has moved slightly back in the direction of his old group. Indeed anyone who knows Idlewild will find that his solo work is often similar to their softer moments – tonight's version of 'Take Me Back to the Island', the standout moment on Idlewild's slightly neglected final album, looses nothing in comparison with the original. Endearingly Woomble has not given up his habit of sneaking off to the side of the stage during prolonged instrumental passages. He tended to do this during Idlewild gigs, and it's a nice habit more singers should consider. With his regular glances of approval, and obvious signs of delight when his band let rip, there's a feeling of mutual enjoyment and appreciation coming from the stage that is hard not to be touched by. One of the highlights of the show was a cover of Bert Jansch's 'Travelling Man', a tribute to the great guitarist shortly after the sad news of his passing was confirmed. Woomble made the song his own. It's remarkable how rich and warm his voice has become, especially when you think back to the faux-yank yelp we heard on Idlewild's earliest records. The best measure of a good gig is when, despite having been standing up for ninety minutes, you are left feeling that it was too short. The warm applause after the band finish with 'Roll Along', which would have slotted nicely onto a mid period Van Morrison album, suggest that I'm not the only one who wishes Roddy Woomble could have carried on playing into the night.
Band Links:-
https://www.roddywoomble.net/
https://en-gb.facebook.com/RoddyWoomble/
https://twitter.com/roddywoomble
http://idlewild.co.uk/
https://www.facebook.com/IdlewildTheBand/
https://en.wikipedia.org/wiki/Roddy_Woomble
interviews
---
Interview (2017)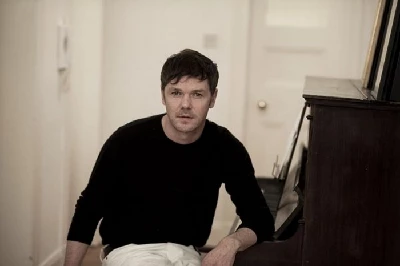 As he prepares to release his fourth 'solo' album, 'The Deluder' Idlewild's Roddy Woomble explains that he really sees it as the work of a genuine band over a 'really creative couple of months' and tells us about the 'great team' he has formed.
Pennyblackmusic Regular Contributors
---