---
published: 27 / 10 / 2011
---
intro
In our 'Re:View' section, in which we look back on albums from the past, Lisa Torem reflects on Jethro Tull's 'Aqualung', which has just been re-released in a double CD 40th anniversary edition
There's magic and then there's pure alchemy. 'Aqualung', an innovative album created by classic rock group, Jethro Tull, and recorded 40 years ago, features vivid fairy-tale/gothic lyrics set against rock solid instrumental arrangements (which fuse blues, jazz, Celtic and rock) and Ian Anderson's craggy vocals. Anderson, the band's front man, chief composer and multi-instrumentalist, has always been a troublemaker. He force-fed the flute into the rock arena – then it was still typically used as an orchestral instrument – and, along the way, flaunted its timbre by using unorthodox stops and cramming breathy attacks between melodic lines. But 'Aqualung' was even more! There were those heaving suspenseful bass lines, which shimmied up the title song's intro, that subtle Celtic-style acoustic guitar and those poetic lyrics, which spoke of extraordinary characters. Anderson would also catch Hell for ranting reactions to what he considered religious dogma. Forty years later, Aqualung warrants royal recognition so, to that end, EMI has released a remixed Anniversary Collector's and Special Editions recording. I have not had access to the first product, but I have listened intently to the second, and here's my spin. Aaahhh. Jeffrey Hammond's bass aggressively foreshadows: "Drying in the cold sun/Watching as the pretty panties run/Feeling like a dead duck/Spitting out pieces of its broken luck." The title song is still fantastic, but now done-up with the help of modern technology; the mythical message comes off brighter, bolder and hookier. Within a few measures we get lured into the hushed-up world of the narrator's soul where bold piano flexes. "Do you still remember December's foggy breeze?" More incredible lyrics, penned by Anderson's first wife, Jennie Franks, abound. Martin Barre's signature solo is frank, to the point and solid. Clive Bunker's percussion is driving and touch-sensitive, Anderson's ear, as always, astounds. His vocal texture morphs from confessional whisper to schoolboy irreverence. The low-end piano notes couple with the bass to form a stellar joie de vivre. The ethereal flute that flows into 'Cross-Eyed Mary' is still present, but now it is otherworldly. Still brighter tones and cantankerous bass lines court Anderson's increasingly more lecherous renderings, as delicious distortion compounds, Soon after, "the jackknife barber drops her off at school", 'Cross-Eyed Mary' and her saga fade. One of the album's shortest, but most haunting ballads 'Cheap Day Return' underscores more of Anderson's wiles. 'Mother Goose' has been driven up a few notches too. There is more emphasis on Anderson as storyteller and vocal explorer. "And a bearded lady said to me-ee-ee" he sings, in that bold tremolo. Pronounced bass greets his intimate performance. 'Wond'ring Aloud', another example of 'less is more' (1:53) is also guided by a gentle hand. The orchestral string entrance enhances, but doesn't interfere with the moral: "It's only the giving that makes you what you are…" On 'Up to Me?' Anderson's death rattle voice and hearty laugh lead into "the day glow pirate sings at last" and then the song swings. 'My God', performed with a touch of almost Spanish guitar brings alive the statement: "People, what have you done? Locked him in your golden cage." The gritty, chromatic background becomes a stark canvas for a Gregorian chant-like male chorus. At more than seven minutes long, this epic melds graven images ("plastic crucifix", anyone?) with a call and response between a golden trilogy of flutes, bass and guitar. The outro leaves you hanging and desperate for more. 'Hymn' and its intense string dampening are cantankerous. There is more screaming guitar and more punch drunk rhythms, which are followed by Anderson's apocalyptic and dire warnings about the "gory, glory seekers." The madrigal-like 'Slipstream' provides a brief intermission. 'Locomotive Breath' chugs off with an old music-hall progression spearheaded by John Evans and his entrancing keys –the first few measures, which resemble a Chopin ballade eventually bleed into a swaggering jazz pattern. Once that piano conjoins with pulsing guitar, Martin Barre's slaphappy flourishes round out the edges – his dampened strings create a pentametre and mystique all of their own – 'Locomotive Breath' is one of the most memorable of Tull's canon because it serves as an exciting ensemble piece, which justly reflects this lineup's inexhaustible virtuosity. According to the booklet's liner notes, it was also a piece, which Anderson toiled over. He even sat in the studio pounding out a gruelling basic rhythm on a drum kit for his colleagues because he was so anxious to get the band to create an authentic train sound. 'Wind-Up' closes the first CD of this double set. "I'm not the one you have to wind-up on Sunday" Aqualung's "God" responds. It is an apt conclusion to the perplex questions poised previously. Old-fashioned garage rock follows this taunt: "When I was young and they packed me off to school/And they taught me how not to play the game…" A brief, Gospel-tinged- cum Dixieland reprise, which sums it all up, provides closure to the first CD. The second in the series features a variety of new mixes, takes and remasters. 'Lick Your Fingers Clean' is loaded with spunky spirit, and, surprisingly, borders on pop! The intimacy of these earlier recordings continues. You're cordially invited into a veritable boys' room punctuated with locker room asides. New mix, 'Just Trying to Be Me' is down-to-earth. "I'm feeling lonely – rejection." Wow – who hasn't been there? We hear Anderson engaged in more studio banter as an early version of 'My God' unfolds. Here at 9:43 (as opposed to the final version; 7:11), this previously, unreleased venture illustrates Tull's less refined, but equally innovative sonic musings. Obviously, it does not encapsulate the clarity of the final cut, but it is fascinating to discover how the loose bread crumbs strewn along the path led to the golden destination. Two versions of 'Wond'ring Aloud' appear. The first (1:52) is as long and as full as the final. The second magnifies more of Anderson's resonance. Also, he strays more from the original prose – adding additional, acerbic observations; this vocal meandering is charming, vintage Tull. 'Wind-Up' shows Anderson straining a bit vocally, but presented as a strong vocal/piano ballad, in which you sense the song's ingenius guts as these remains spill out across the floor. They reveal a heady, heavy and fascinating chunk of Tull anatomy. 'Life is a Long Song' – this new mix, again, quite intimately recorded, brings Anderson and his bandaleros directly into your living room. "We will meet in the sweet light of dawn", he sings. 'Up The 'Pool' has a distinct, melancholy progression, which juxtaposes the singer's tongue-twisting litany. A bar room feel develops after he is joined by other male voices. 'Dr. Bogenbroom' might not be as well known as the wayward 'Cross-Eyed Mary', but the cynic certainly deserves a handshake. A prog jazz instrumental, 'From Later' makes a short appearance. The abrupt time signatures offer a glimpse into many of Tull's later voyages into a maelstrom of alternative genres. 'Nursie' "tiptoes in silence 'round my bed/I watch the raindrops overhead." This uncommon ditty showcases another character whose arch is skillfully sketched; and it also serves as a fitting swan song. Finally, in a "US Radio Spot", Anderson exits this CD with a revealing statement that clarifies his stance on spirituality. In a nutshell, if you loved 'Aqualung' before, you'll love it even more now. It's brassier, bolder, and more mysterious, yet oddly more intimate, and this version needs no trimming to be stashed under the tree.
Track Listing:-
Band Links:-
https://www.facebook.com/officialjethrotull/
http://jethrotull.com/
https://twitter.com/jethrotull
https://www.youtube.com/user/tullmanagement
https://plus.google.com/113277960811145993816
https://www.instagram.com/jethrotull_/
Visitor Comments:-
505

Posted By: lisa , Chicago on 23 Nov 2011
Hi John, What a great teacher you must have had! You have hit on several of the reasons why Aqualung has become such a classic. Thanks for reading Pennyblackmusic! Lisa
---
500

Posted By: John Pendleton, Abington , Pa United States on 16 Nov 2011
The article is great, brings back memories of seeing Aqualung performed live at the Keswick Theater in Glenside Pa with a special treat of Ian performing with a Romanian violinists, Led Zeppelin's "Kashmir". More importantly, Having my 11th grade English teacher in 1972 use "Aqualung" as an example of alliteration and descriptive narrative. What a way to learn English!!
---
favourite album
---
Nothing is Easy: Live at the Isle of Wight 1970 (2013)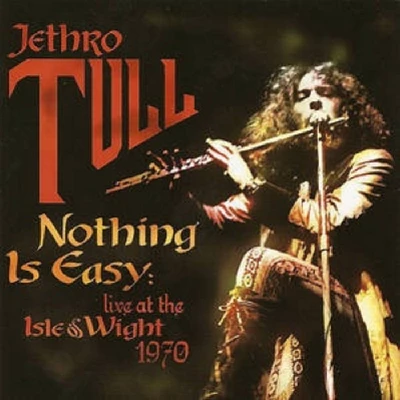 In our 'Re:View' section, in which we look back at albums from the past, Carl Bookstein examines Jethro Tull's live album 'Nothing is Easy: Live at the Isle of Wight 1970', which, originally released in 2004, has just been re-released in a new CD/DVD edition
reviews
---
The String Quartets (2017)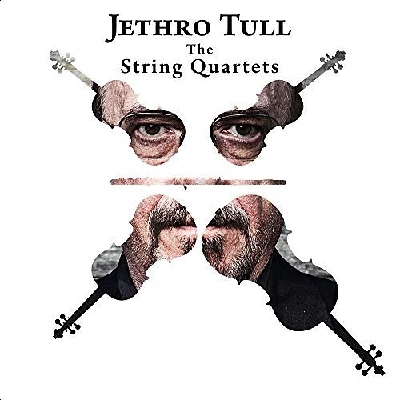 Ian Anderson, John O'Hara and the Carducci Quartet celebrate and reimagine some of Jethro Tull and Anderson's most beloved original songs in an extraordinary collaboration
Pennyblackmusic Regular Contributors
---