---
Jethro Tull
-

Ravinia Festival, Highland Park, Illinois, 20/6/2010
published: 25 / 6 / 2010
---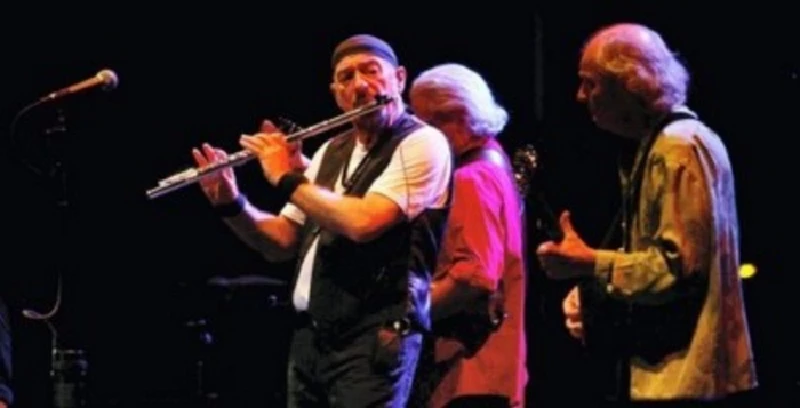 intro
At the Ravinia Festival in Highland Park near Chicago, Lisa Torem watches Jethro Tull play a crowd-pleasing, exuberant set of their best known tracks and songs
If Jethro Tull's frontman, Ian Anderson, ever shuns showbiz, he can always get a job designing the perfect alarm clock. It would consist of a virtual rock star triple-tonguing a shrill melody line in a pitch palpable to those with acute dog hearing. The man has been recording and performing live for more than forty years and his bag of tricks runneth over at the Ravinia Festival. And, any of the baby boomers present would swear that if they so much as sneezed, blinked or said, "hey" to a fellow fan, they would have missed a karate kick, a devine American English expletive uttered whilst the flute hovered below as the rock star scurried and skulked about like a desperate street urchin across Ravinia's indoor Pavilion. Minutes after his band assembled themselves on stage, Anderson, a study in black and white, gathered steam on 'Nothing is Easy'. This great opener set the pace for a ninety minute show that drew from many highlights of the band's incredible career. 'Beggar's Farm' had that raw blues feel that Anderson might have gleaned from one of his earlier inspirations, John Mayall. The prog rock tempo changes mixed it up. In fact there were so many contrasting sections in this song, it could structurally be equated with a classical sonata. It was around this point that Anderson came up for air and a few friendly comments. "Nice to see you, hello. Enough with that old stuff, we're going to do something new (pause), from '72." He whipped out a smaller version of an acoustic guitar and strummed the languid progression of 'Thick as a Brick' with its topsy turvy lilt. His voice, rather parched and masculine, lagged refreshingly behind the beat, much like a 40's scat performer. Supported by Doane Perry's brash glissandos on drums and Martin Barre's snarling shreds of electric guitar, Anderson slapped a tambourine, lest we suffered from a pregnant pause, and entertained the audience with bug-eyed exuberance. David Goodier, who has toured with Tull since 2002, has played bass with major theatrical productions. Hopefully, such a background has prepared him well for the constant extroverted bits Anderson performs. Goodier had that reassuring demeanour that a good bassist seems to give to a band. He is the straight man to Anderson's self-mocking outlandish, detention hall behavior. God bless him. And his bass work on this tune was organic heaven. Anderson recalled that the band performed songs from 'Stand Up' when they opened for Led Zeppelin. On 'A New Day Yesterday,' Anderson shifted to harmonica and Goodier performed one of the most industrious bass lines of the night. And, in keeping with the Tull bands almost unwritten code of juicing up their classics with swaths of jazz and prog, the song nose-dived into a slinky jazz coda. The next song substantiated the band's unique approach to sneakily spotlighting classical music in a searing baroque tribute. After Anderson had chatted about King Henry the VIII and his headless wives, he traded melodic lines with keyboardist John O'Hara and Barre. Then, switching gears completely, the 1976 'Songs From the Wood' brought back the acoustic, Celtic sound so emblematic of the folk period which Tull survived. O'Hara pulled out the accordion, but mid-way the keys get marvellously stuck in an energetic loop. What always separated Tull, from so many of the other 60's and 70's based rock bands, was that dogged determination to exceed pedestrian expectations. Anderson, a man of high intellect, can't stand boredom, so it seems. His "cheesy version of a Bach classic," 'Bouree' was an excellent example of this. I mean, how many stoned teens in the 60s would have associated Bach with acid rock? Well, with a spoonful of sugar, Anderson made the medicine go down while performing one of his most powerful flute solos whilst basking in the spotlight downstage. A new song 'Hare in a Wine Cup' was enhanced by backing vocals and gentler flute sway. 'A Change of Horses' has a windswept air and combines Celtic-Indian influences. The melody line lovingly played was the most sanguine and memorable tonight; wrought with wonder, subtle, but still stylish. But, many of the silver-haired, some who had lugged teens with them for what was Father's Day, went ballistic during the opening keyboard strains and throbbing strings of 'My God.' To many, including myself, this dark, cynical epic imbues all that was golden in Tull's repertoire. An honest irreverence shaped by bitter chromaticism, this song, which examines hypocrisy in religion, went often misunderstood and was deemed controversial, but musically its roots run dramatically deep. A lovely light-show washed over the stage and the song gave rise to great puffs of feverish energy as electric, percussion and strings blended. The long-awaited 'Aqualung' finally arrived. Anderson was not quite the crazy guy we now see on those YouTube videos. But, he still leapt and sauntered and grabbed the flute confidently by the scruff of its neck. He snorted, giggled and sucked up the oxygen in the room, like only he could. It was predictably the last song from the set list, but the audience rose like the meandering helium balloons that now bobbled from palm to palm. The band returned. Those irresistible classical chords which morphed into a chugalug assuaged the audience for 'Locomotive Breath.' It's a classic, well, because it's just a classic, and it was every man for himself on this one. Chop, shred, riff…you couldn't imagine one ingredient of this song being taken away because it was the bluesiest and most virtuosic of them all. On the train back to Chicago, some fans compared notes. Sunny and Mike were the hurricane chasers. They had seen Anderson solo in November in San Francisco and traveled from Reno to catch this performance. 'Locomotive Breath' had been on the wish list and they were happy. They remembered Anderson being louder at that west coast concert experience where they claimed the performers were so close you could spill your beer on them. It was a wooden vintage style hall as compared to the greenery and patch of baby blue sky that peeked out of the suburban Pavilion here tonight. The excited couple said they particularly liked these British bands who sang about, "tea and toast and all that," and exclaimed that Tull was not just a rock band…" A boy wearing a cap over his blonde-bangs, had come with his dad, after surprise tickets to a ball game, and hadn't realized that the Tull tickets, bought a month ago, were for what was Father's Day, until earlier in the afternoon. When I asked who had thought of going to this concert together, the beaming dad pointed to the son. But, after a few additional queries, it became clear that dad had certainly not been resting on his rock laurels all these years and had been a major musical influence, too. The twelve-year old kid said he liked 'Agualung' the best. He didn't go into it all that much, simply saying, "Yeah, I like rock guitar," but agreed that they had set the Father's Day bar pretty high and might not exceed said expectations next year. Of course, the expected drunken brawl erupted minutes after our conversations, but other than that, the ride home was dull. The train didn't shuffle, clank, heave, snicker or illicit a trail of epiphanies. The muffled guitar chords, Chopinesque piano progressions, psychedelic gasps of flute and blistering bass lines, played minutes ago, now only echoed within the walls of that suburban oasis where the Tull members were packing up. So, home,go. There was no "locomotive breath" there. It was back for an early day tomorrow, but I just wished I could wake up to virtual Anderson ruminating a shrill solo in my ear come morning. That would start the day extremely right.
Band Links:-
https://www.facebook.com/officialjethrotull/
http://jethrotull.com/
https://twitter.com/jethrotull
https://www.youtube.com/user/tullmanagement
https://plus.google.com/113277960811145993816
https://www.instagram.com/jethrotull_/
Picture Gallery:-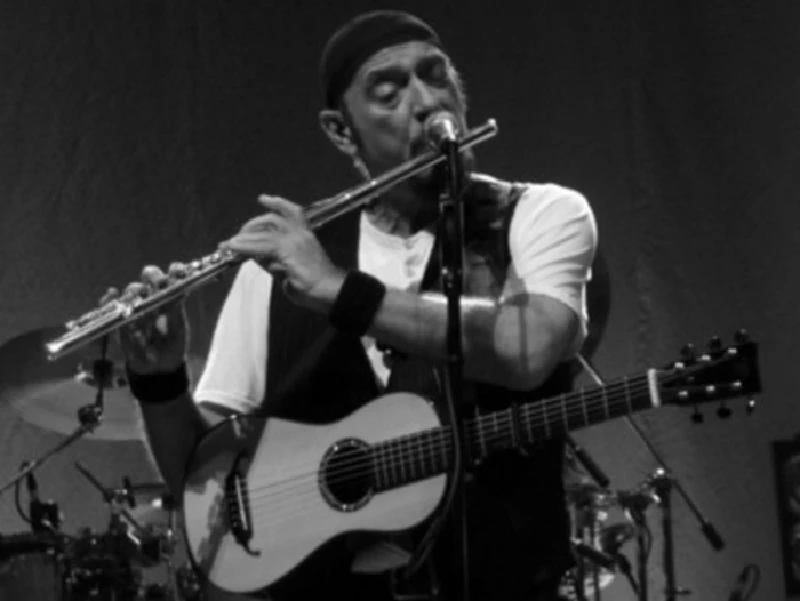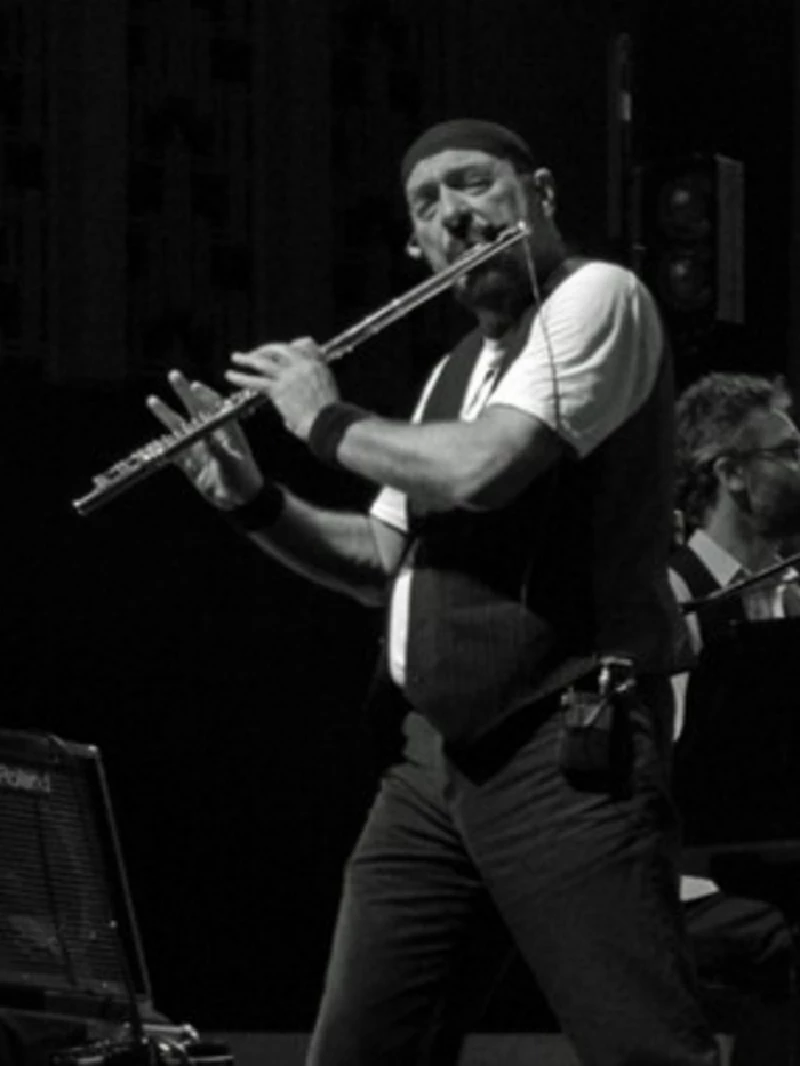 Visitor Comments:-
329

Posted By: Kurt Nighswander, Buffalo NY on 14 Jul 2010
Great Concert in NY--at Canadagua NY....
---
favourite album
---
Nothing is Easy: Live at the Isle of Wight 1970 (2013)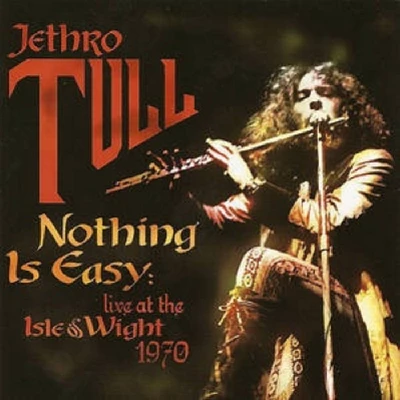 In our 'Re:View' section, in which we look back at albums from the past, Carl Bookstein examines Jethro Tull's live album 'Nothing is Easy: Live at the Isle of Wight 1970', which, originally released in 2004, has just been re-released in a new CD/DVD edition
Aqualung (2011)
reviews
---
The String Quartets (2017)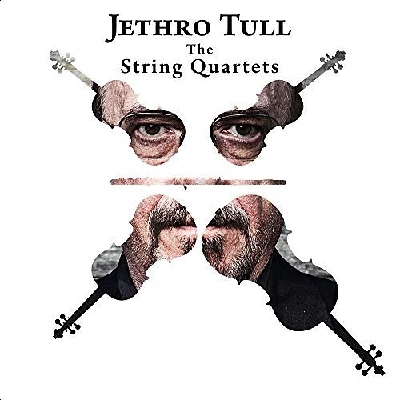 Ian Anderson, John O'Hara and the Carducci Quartet celebrate and reimagine some of Jethro Tull and Anderson's most beloved original songs in an extraordinary collaboration
Pennyblackmusic Regular Contributors
---