---
published: 28 / 2 / 2009
---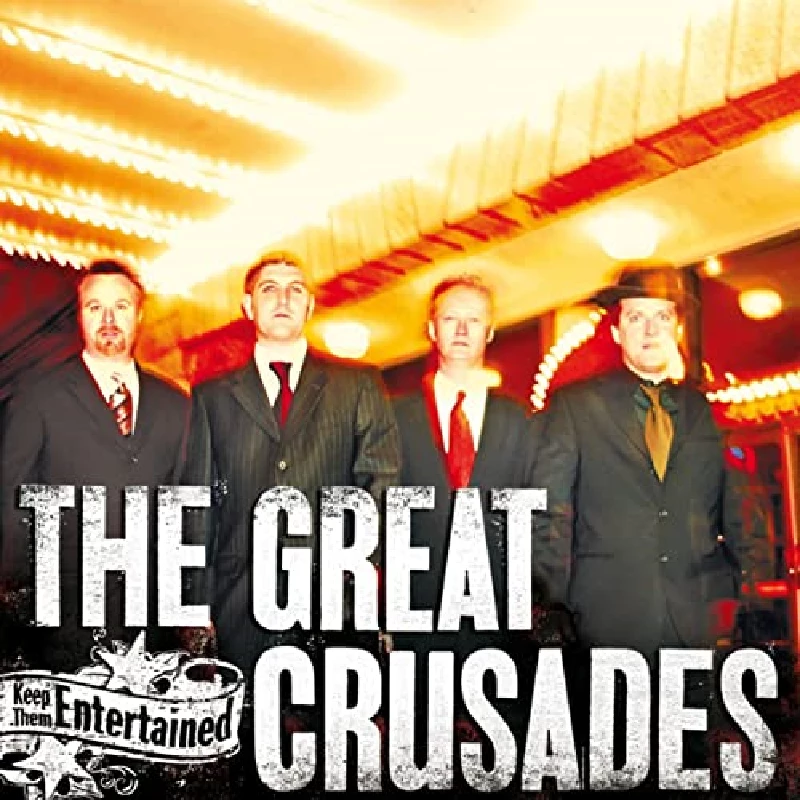 intro
Hit and miss sixth album from manic Chicago-based band the Great Crusades, who when theyt stick to their rockabilly and blues roots continue to excel
More manic rockabilly from the Great Crusades. They are still telling their saturnine tales from the wrong sides of the tracks, although are a bit more upbeat musically on 'Keep Them Entertained',their sixth album, than on some of their previous releases. There's a strange metal influence in the guitar on 'Broken Umbrella' that doesn't do it for me and the same with 'Sex Sells', but when they revert to their Rockabilly roots on 'Christina Flatbush' and 'On A Fast Moving Train', you can hear the spectre of the Birthday Party hovering behind them. 'Paradise' draws on teen courting songs of the 50s, but manages to avoid the irony of it being sung by an older man by setting it in the past. Title track 'Keep Them Entertained' and 'Demolishing a Bottle of Wine' are very much blues tracks. This album draws on a lot of different influences which don't always work, but the rockabilly and blues tracks are where the Great Crusades really excel.
Track Listing:-
1
Christina Flatbush
2
Broken Umbrella
3
On a Fast Moving Train
4
Forgiven for an Hour or Two
5
Paradise (At The Petite Four)
6
Sex Sells (So I'll See You in Hell)
7
Keep Them Entertained
8
I Don't Remember
9
Demolishin a Bottle of Wine
10
Why'd You Have to Do This to Me?
11
The Bucket of Blood
12
The Moon Cried Don't Do It
Label Links:-
http://label.glitterhouse.com/
https://www.facebook.com/GlitterhouseRecords
https://twitter.com/glitterhouserec
https://www.youtube.com/user/GlitterhouseTV
Pennyblackmusic Regular Contributors
---