---
published: 18 / 2 / 2008
---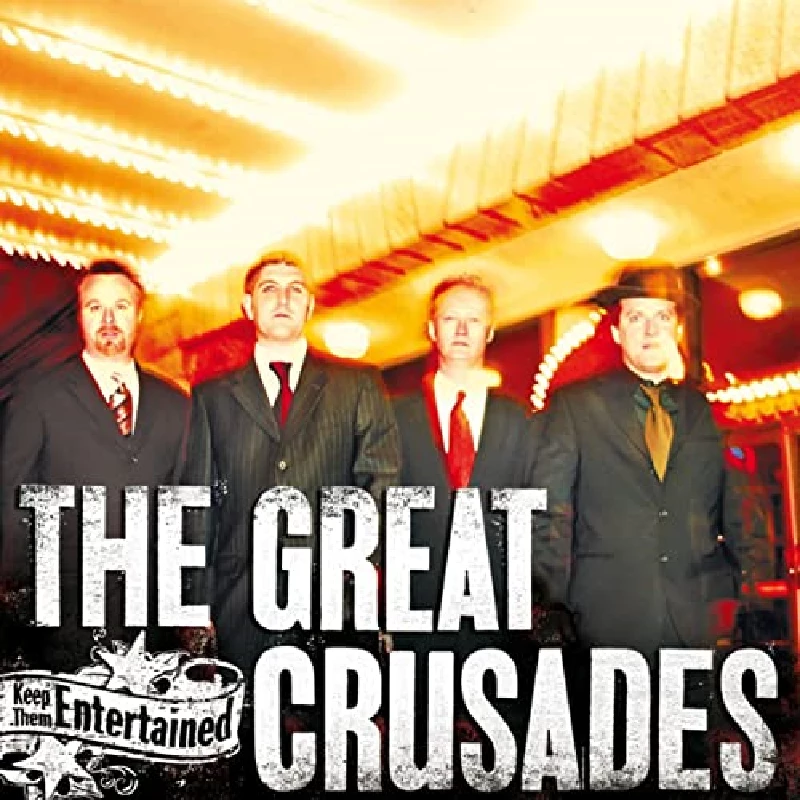 intro
Angry and energetic sixth album from Chicago-based band, the Great Crusades
'Keep Them Entertained' is the sixth album from the Great Crusades, and is far more rocky / punk than the previous album of theirs which I reviewed for Pennyblackmusic – 'Welcome to The Hiawatha Inn'. Sadly I've missed out on album number five, 'Four Thirty', which was apparently bluesier, but this latest record is definitely a move in a new direction. Brian Krumm's voice is as gravelly as ever, and this album is still reminiscent in sound of early Nick Cave before he turned to balladeering. There's a real rockabilly sound and it's a really lively album. It still deals with the darker side of life - child abuse, wife beating, lost love and suicide, but also the seamy advertising that pervades bill boards and the backs of buses with 'Sex Sells'. I don't, however, sense the sadness that was prevalent on 'Welcome to Hiawatha Inn'. There's anger and excitement and energy, all of which adds up to a great album.
Track Listing:-
1
Christina Flatbush
2
Broken Umbrella
3
On a Fast Moving Train
4
Forgiven for an Hour or Two
5
Paradise (At The Petite Four)
6
Sex Sells (So I'll See You in Hell)
7
Keep Them Entertained
8
I Don't Remember
9
Demolishin a Bottle of Wine
10
Why'd You Have to Do This to Me?
11
The Bucket of Blood
12
The Moon Cried Don't Do It
Label Links:-
http://label.glitterhouse.com/
https://www.facebook.com/GlitterhouseRecords
https://twitter.com/glitterhouserec
https://www.youtube.com/user/GlitterhouseTV
Pennyblackmusic Regular Contributors
---