---
published: 7 / 5 / 2008
---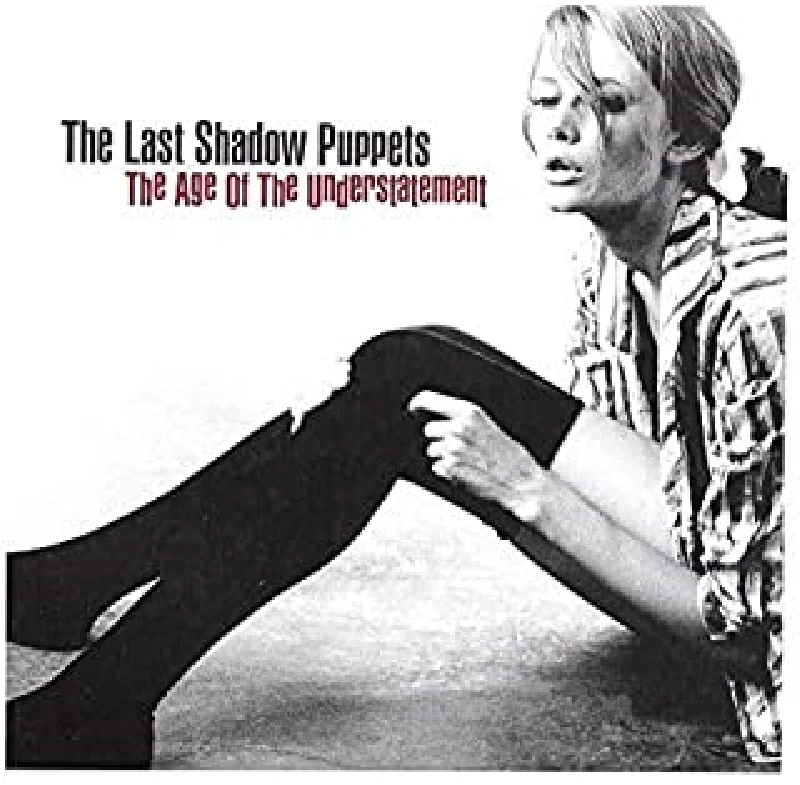 intro
Faithful yet captivating 60s'influenced debut album from Last Shadow Puppets, the side project of the Arctic Monkeys' Alex Turner
Blah blah blah talented, sickeningly youthful northerners in Scott Walker drag blah blah faithful yet captivating 60's pastiche blah blah killer melodies. Yes, yes, yes, they're all saying it – but it's all true. Alex Turner's Puppet show boasts the hooks and clever lyrics of the star-spangled stuff he spits out for his day job, performed in the manner of The Ultimate Turtleneck, and behind which thunder the epic strings traditionally stirred up by gnarly old baton-wavers for cowboy movies starring John Wayne. And he and co-conspirator Miles Kane go at it with the verve of an unfaithful spouse who's managed to sneak an illicit weekend away with the bit on the side. Like a whirlwind romance, 'Age Of The Understatement' picks you up by the waist and twirls you around and around, dizzying you with galloping drama ('Only The Truth'), go-going poptastically through 'Standing Next To Me', glowering during 'Separate And Ever Deadly's dark cabaret and concluding, less than 40 breath-taking minutes after it starts, with 'The Time Has Come Again', a sleepy, emotionally exhausted goodnight. But as Turner and Kane slap each other's backs for busting out something that'll get heard on everything from late night XFM to your local 'terrified of anything that's not Shania Twain' commercial station, we're thinking about the other Monkeys. Because they've probably got one eye on the Gorillaz - and the fact Damon Albarn's not-to-be-taken seriously side project went unexpectedly global, earning him 'retire in mink-lined comfort' royalties - rendering the remaining Blurs a bit of an afterthought for quite a long time. Time will tell, boys, but we hear cheese manufacturing, helicopter flying and working on catchy, bi-polar garage pop are all valuable, rewarding ways of spending your time.
Track Listing:-
1
The Age Of The Understatement
2
Standing Next To Me
3
Calm Like You
4
Separate And Ever Deadly
5
The Chamber
6
Only The Truth
7
My Mistakes Were Made For You
8
Black Plant
9
I Don't Like You Anymore
10
In My Room
11
Meeting Place
12
The Time Has Come Again
Band Links:-
http://www.thelastshadowpuppets.com
https://www.facebook.com/thelastshadowpuppets
Label Links:-
http://www.dominorecordco.com/
https://www.facebook.com/DominoRecordCo
https://twitter.com/DominoRecordCo
https://www.youtube.com/user/DominoRecords
https://plus.google.com/+DominoRecords
related articles
---
Miles Kane: Live Review (2018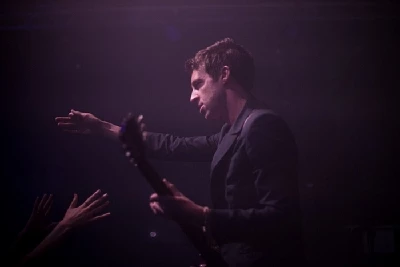 At a homecoming gig for Miles Kane at new Liverpool venue Hangar 34, Harry Sherriff finds that, despite being poorly marketed, tracks from his soon to-be-released third solo album 'Coup De Grace' look highly promising.
Pennyblackmusic Regular Contributors
---