---
published: 8 / 11 / 2008
---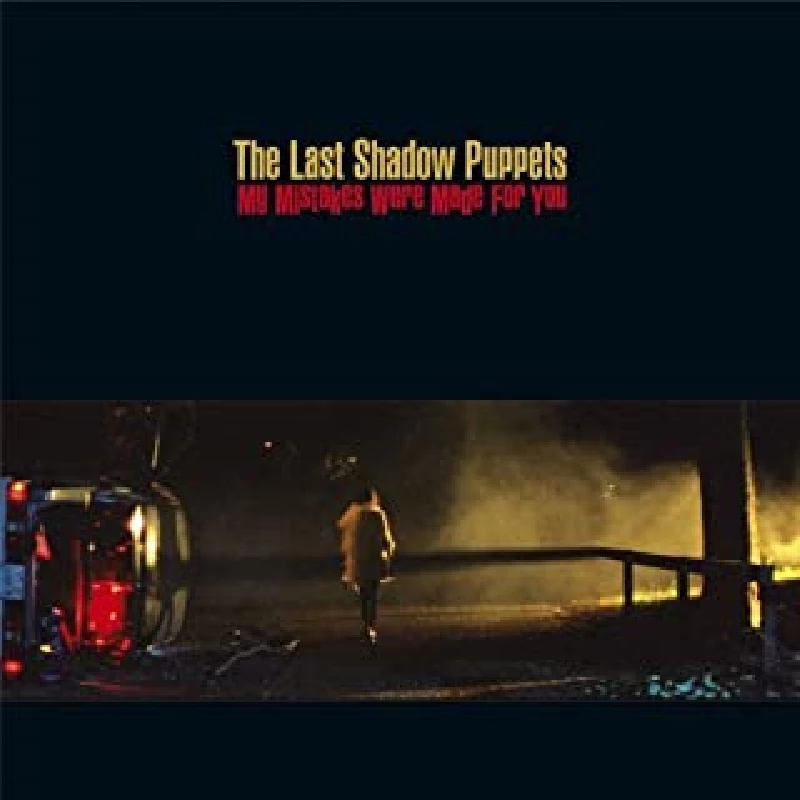 intro
Melancholic, but dull and forgettable third single from the Last Shadow Puppets' much acclaimed and hyped debut album
The Arctic Monkeys created one of the best debut albums in recent history, with indie pop rhythms and incredibly insightful lyrics into the eccentricities of Sheffield life as a disillusioned teen. But that was then. Alex Turner's side project, the Last Shadow Puppets, featuring himself and Miles Kane of The Rascals, are apparently where it's all at nowadays. Except – they're not that good, really. Not at all. I mean, in the great scheme of music, of course I've heard far more offensive tunes, but coming from someone like Turner, who was in the not too distant past revered as the genius future of British music, this is all a bit stale. 'My Mistakes Were Made For You', the third single from their debut album 'The Age Of Understatement', is a slow and sad journey through the darker side of pop, but there's so much more that could be done with it. It's just desperately uninteresting, evoking no emotion or feeling, other than a vague awareness that there's music playing somewhere. I've heard other tracks off the album, and some are much better than this – I wouldn't have had it pegged as a single choice, but maybe that just means I shouldn't pursue a career at a record company. The Last Shadow Puppets are a bit melancholy as a band. If they were a colour, it would be grey. A not too light, not too dark, really quite grey kind of grey. 'My Mistakes Were Made For You' lies in the centre of these musical shades. If you like it, then you like it, but you were probably always inclined to like it. I don't hate it, I don't really anything it – which is probably worse. If music makes you feel nothing at all, then what more is there really to say about it? I feel a bit grey after listening to this single. It's not depressing, just dulling. Lucky for me, though, the Last Shadow Puppets have created an ultimately forgettable single here. Just to be on the safe side, I'm off to listen to a collection of Girls Aloud's most upbeat hits... There, Turner, is the kind of pop music you should be making.
Track Listing:-
1
My Mistakes Were Made For You
2
Separate And Ever Deadly (Live From New Theatre, Oxford)
3
My Little Red Book (Live From New Theatre, Oxford)
Band Links:-
http://www.thelastshadowpuppets.com
https://www.facebook.com/thelastshadowpuppets
Label Links:-
http://www.dominorecordco.com/
https://www.facebook.com/DominoRecordCo
https://twitter.com/DominoRecordCo
https://www.youtube.com/user/DominoRecords
https://plus.google.com/+DominoRecords
related articles
---
Miles Kane: Live Review (2018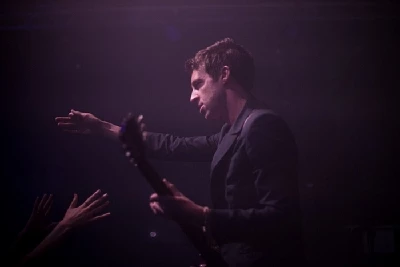 At a homecoming gig for Miles Kane at new Liverpool venue Hangar 34, Harry Sherriff finds that, despite being poorly marketed, tracks from his soon to-be-released third solo album 'Coup De Grace' look highly promising.
Pennyblackmusic Regular Contributors
---