---
published: 22 / 4 / 2008
---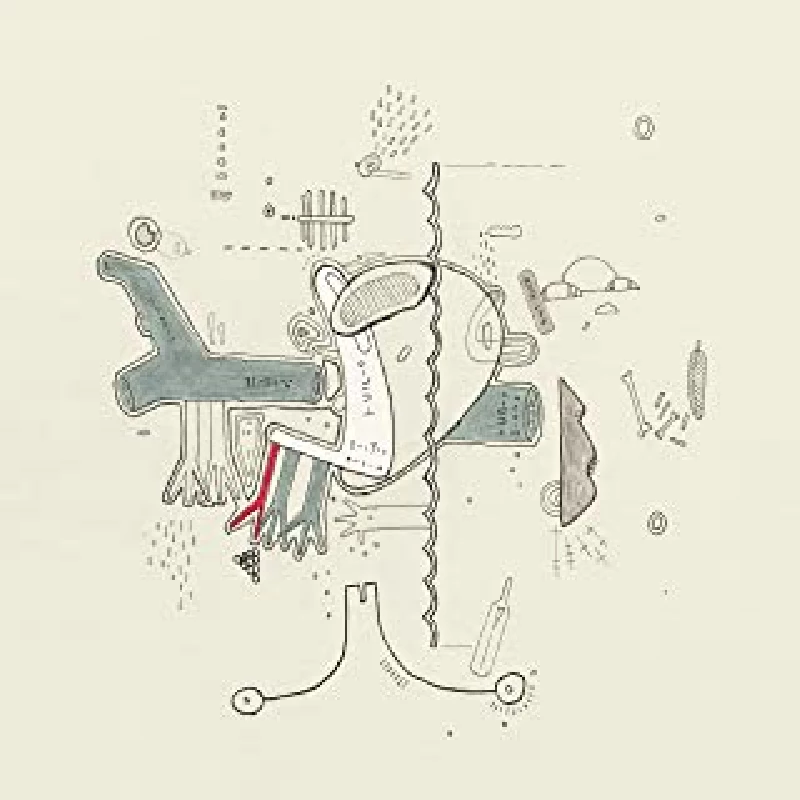 intro
Sublime second album of quirky indie-folk from hard working, but still under-rated Scottish act Frightened Rabbit, who, while having hints of the likes of Idlewild, the Twilight Sad, Interpol and the Walkmen are a musical one of a kind
With Glasvegas busy stealing all the headlines as the future of Scottish indie music, Frightened Rabbit have managed to sneak out a couple of LPs in the same time it has taken the aforementioned "saviours" to dish up a couple of limited edition singles. Last year's 'Sing The Greys' was a fine collection quirky indie-folk gems that only hinted at the sheer brilliance of the follow-up that is the mighty 'Midnight Organ Fight'. Whilst the second long player doesn't offer a huge departure in musical style from the debut, the songs are simply stronger and hang together more easily, reflecting the fact that it was recorded much quicker. The way that singer Scott takes the more unspoken areas of love and relationships and twists them into beautiful pop nuggets is something special indeed. 'The Modern Leper' and 'I Feel Better' are fine examples of the musical power of the band, while previous single 'Head Rolls Off' and 'My Backwards Walk' showcase the superb lyrics that are evident throughout. As good as the aforementioned songs are, they are bettered by the wonderful examination of sex that are 'Fast Blood' (containing the lyric "Midnight organ fight/ yours gives in to mine/ it's alright/ and the fast blood hurricanes through me...) and 'Keep Yourself Warm' (containing the lyrics "you won't find love in a hole" and "It takes more than fucking someone you don't know to keep warm."). Musically there are hints of Idlewild, label mates (and fellow Scots) Twilight Sad and even America's Interpol and the Walkmen, but ultimately, Frightened Rabbit are very much their own band. Glasvegas may be getting all the press at the moment, but Frightened Rabbit are soon to take centre stage.
Track Listing:-
1
The Modern Leper
2
I Feel Better
3
Good Arms vs. Bad Arms
4
Fast Blood
5
Old Old Fashioned
6
The Twist
7
Bright Pink Bookmark
8
Head Rolls Off
9
My Backwards Walk
10
Keep Yourself Warm
11
Extrasupervery
12
Poke
13
Floating In The Forth
14
Who'd You Kill Now?
15
The Modern Leper
16
The Twist
17
My Backwards Walk
Label Links:-
http://www.fat-cat.co.uk/
https://www.facebook.com/FatCatRecords
http://fatcat-records.tumblr.com/
https://www.youtube.com/fatcatrecords
https://twitter.com/FatCatRecords
live reviews
---
Hoxton Bar and Kitchen, London,2/10/2008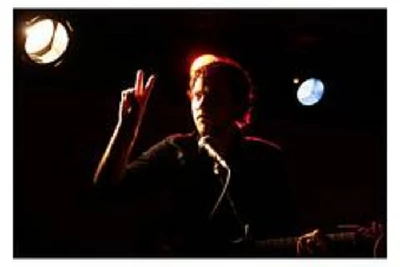 At a gig at the Hoxton Bar and Kitchen as part of the Concrete and Glass festival, Anthony Middleton finds Scottish band's Frightened Rabbit's passionate, desperate and often foul mouthed tales of inadequacy having a lot to offer, but largely lost on an unresponsive crowd
Pennyblackmusic Regular Contributors
---