---
published: 23 / 11 / 2007
---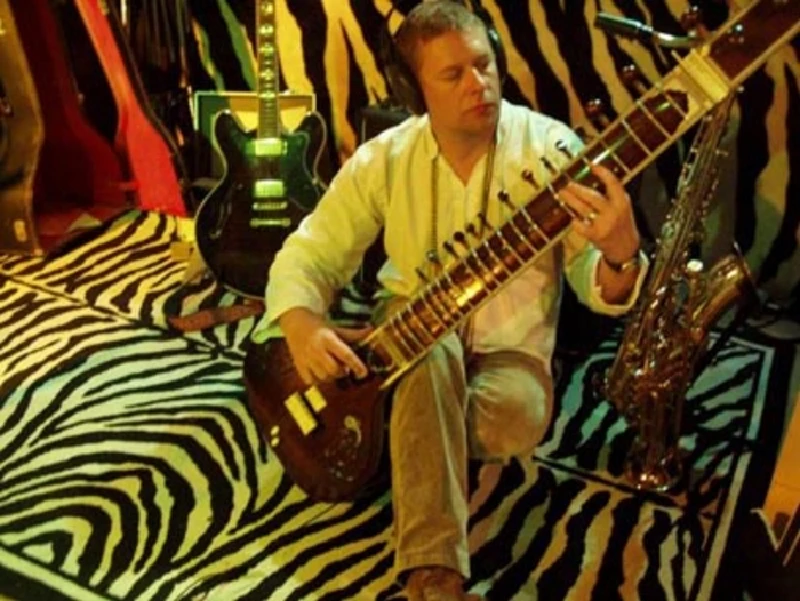 intro
The former frontman with cult garage rock groups the Prisoners and the Solarflares, Graham Day has recently returned to live work with his latest band the Gaolers, and their debut album, 'Soundtrack To The Daily Grind'. Sarah Maybank speak to him about his long musical career and the new album
"What's it like being a cult hero? I don't know. I'm just a bloke who plays gigs." If you or I had forged the link between 60's garage and 90's Britpop, performed life-saving CPR on our contemporary music scene, and inspired a slew of musicians who'd go on to be household names – and all before we'd even reached our mid-20's - we'd be demanding a 50ft statue on that vacant fourth plinth in Trafalgar Square. Not Graham Day. Graham who ? Quite. We might live in a world where nipping to the cornershop guarantees, well, virtually anyone coverage in the celebrity press. But, to most people, the former Prisoner, one-time Solarflare and enthusiastic Gaoler is an enigma who enjoys the public profile of a M16 covert operative. Considered scandalously under-appreciated by his fans,he seems satisfied with a hardcore of passionate long-term supporters, and the shadowy kudos of being the musician's musician – the inspiration behind the people who inspire the rest of us. He's so low-key, even his riff-tastic contemporary Billy Childish –hardly celebrity column fodder himself – enjoys a Britney Spears-esque profile in comparison, what with his fractious mate-ship with Jack White and the eternal flame burning for him in the "Brits us grungefolk love" shrine over in Sub Pop's Seattle offices. Graham Day is so garage he should be the chairman of Kwik Fit. He came blasting out of Chatham's fabled 80's Medway Delta scene fired by twin jets: his love of the Kinks and the Sonics, and a venomous hatred for contemporary chart music. Medway was an explosion of fuzzbox-heavy insanity that raised a defiant two fingers to new romantic synth pop and the flat post-punk scene; as well as the Prisoners, it spawned the Childish-fronted Milkshakes, plus a half-dozen or so similarly bone-shaking rabble rousers such as the Tallboys and the Stingrays. The Prisoners merged a blistering guitar attack with densely textured Hammond keyboards and Day's passionate vocal and scathing lyrics. "In the 80s there were two bands," declares super-fan and chief Charlatan, Tim Burgess. "New Order and the Prisoners." The band released four albums but were dogged by record company pressures and personal differences, and they split acrimoniously in 1986. Ironically, they got their day in the sun during the Britpop years via the fanship of others; both the Charlatans and fellow devotees the Inspiral Carpets enthusiastically utilised the Prisoners' driving riffs and big, fat keyboards. Day was too busy to notice, though, going on to form a series of new outfits with one thing in common –passion in spades, in-your-face guitar work and a get-it-out-there attitude. "If a song takes me more than four or five minutes to write, that's it. I bin it," he shrugs. We catch up with him sneaking a crafty roll-up – and suppressing a minor attack of nerves - in the cavernous, fluoro-lit dressing room of London's Dirty Water Club, shortly before the Gaolers' debut gig. "I'm not sure it's going to work - but I'm sure it'll work," he deliberates. "I know Dan and Patrick [his fellow Gaolers] are brilliant. Yeah, I'm sure it'll work." When you're talking to a bloke who's lived and breathed music for three decades – and enjoyed so many rebirths he could rewrite the nativity story – it very quickly becomes crystal clear he could write the definitive musician's guide to soaking up the punches and getting on with it. So that's what we got him to do. Sort of… Chapter one: Form a band because that's what all your mates are doing and record a ground-breaking debut album in about five minutes Day formed the Prisoners as a teenager after a handful of gigs with a previous band, the Numbers. Within months they'd built a fevered following and they released their debut album 'A Taste Of Pink!' in 1980. GD : Why was the Medway scene so fertile ? I don't know.Everyone we knew was in a band - all our mates were in a band. Other people went down the pub, but we formed bands. We all used to play at Medway Indian Community Club. It was 50p to get in. You'd see us, the Daggermen, the Milkshakes... all for 50p! I had a lot of rows with my mum because I was at grammar school and left early to be in the Prisoners. All I wanted to do was play music; I wasn't into school any more. The first Prisoners gig was a few of my songs, a few covers; me thinking I was Paul Weller, then realising I wasn't. We weren't driven by being famous. We'd play to two people, ten people.... For 'A Taste Of Pink!' we went and recorded all the vocals in one take. The engineer, his wife was having a baby any minute, so we only had 20 minutes to mix it. That was it – we did it live. The sound is a big factor with me. That raw energy. I'd rather listen to a bad song but with a good sound than the other way around. It was really exciting, making the album. We had this thing but we didn't know what to do with it. Chapter two : Build an army of fans, then stand by,helpless, as well-intentioned music industry bods exterminate it. The Prisoners released two more albums on small indie labels, then signed to Stiff. They were sent to the studio and persuaded to try a more "radio-friendly" sound. The result was their fourth – and final - album 'In From The Cold', released in 1986. GD : The low point of our career came when we started to get popular. After we signed to Stiff it was a rapid deterioration because we got labelled as a mod band. Previous to that, we'd played with the Guana Batz and the Sting-Rays – psychobilly bands and rockabilly bands. All of a sudden, we were playing to mods who weren't interested in us. We were so young we never knew what was happening. For 'In From The Cold' they tried to put us with a producer and it didn't work. We already had or own sound, we knew our way around the studio. I was used to doing things in one take. I didn't want to sing one song over and over all day. There's nothing exciting about a big production, tweaks... overdubs... Every overdub you put on, you take away the soul of it. 'Pop Star Party' [Day's legendarily vitriolic indictment of music industry goings on], we recorded that on their time and their money – "Here, have that!" At that time, we started having arguments; some people were saying, "Those[record company] people know what they're talking about." There were rows about songwriting credits,too. It all collapsed in a period of a few months. Chapter three: Put your heart and soul into new projects – but only get the audience you deserve at your old band's reunion gigs His passion unabated, Day formed new bands, the Prime Movers and the Gift Horses. In the mid-90's, he exploring a more funky, Hendrix influenced sound with Planet then reverted to his trademark garage attack with the Solarflares. In the mid 90s, the Prisoners were persuaded to play big reunion shows at venues such as London's Clapham Grand GD: The first Prisoners' reunion gig was in 1996 at Subterania, a club in west London. After that, it became like going through the motions. We were into new things. We just wanted to play the new stuff, but the audience were on a nostalgic trip. The Prisoners were never about big venues and I hated it; I felt quite bitter about it. But now I understand why people liked it - it meant a lot to them. Planet was a funny little band. I picked two people I'd never played with before and we had a great time and we gigged a lot. We weren't very well known, but I quite like that. With the Solarflares, the musicians were good, and the sound was raw, but good raw. We didn't try too hard,though [the band fizzled out in 2004]. Why not? Laziness. I was really fond of the Solarflares but we were way too lazy! Chapter four: Step away from centre stage and play bass in your old mate's band Day spent the following couple of years on bass with rock'n'roll fundamentalist Billy Childish's the Buff Medways GD : I enjoyed being in the Buff Medways. It was good to do something new. People love Billy's music. It's quite interesting to watch from the bass player's point of view; you play your heart out but everyone's looking at the singer. I'd already been in a band with Billy, actually. Towards the end of the Prisoners, I played drums with thee Mighty Caesars. I remember after one gig, some bloke came up to me, grabbed me by the lapels, and yelled, "What are you doing? You're not doing yourself any favours. You should be in your own band." But I just thought, "Is it okay to do what I want to do?" Yes, I did try to influence the Buff Medways' sound a bit. But I quickly learned this was not my band and I had no say. I tried to have an influence on the first album I played on and was soon told to shut up ! Chapter five: Get the desire back, form a killer newoutfit, and come full circle This year, fan pressure persuaded Day to start doing it for himself again. He formed a new band, the Gaolers, and lined up a tour of the type of club venues he loved playing with the Prisoners. Their debut album, 'Soundtrack To The Daily Grind' is out now on Damaged Goods. GD : I came into music to do what I wanted to do – not because I have to. That's why the Prisoners split up.I didn't like people telling me what I should write,how I should write it. I thought, "This is my thing,keep out of it." When I wrote the songs for the Gaolers' album, I didn't even have a band. I just thought, "I'll do a single". Then I bumped into Dan and Patrick [his drummer and bassist, half-inched from the Woggles] and I had all these songs, so we decided to do an album - I didn't care if we put it out or not.My methods haven't changed much. We did it in four days. I sent the lads a CD of my songs, we had a run-through and recorded the bass and drums in the second take. They went home and I finished it off in two or three days. I mixed it in a day. It's funny - those are all songs I wrote in my bedroom thinking nothing was ever going to be played. All of a sudden, we've got a band, an album and we're on tour. My following, it really is just a few people, but it's really good. The minute we put a bulletin on MySpace saying, "We're doing an album", the fans wanted to put gigs on. This tour is nothing to do with agents or people like that. It's all by fans on MySpace, rather than being just another band at just another club night. Now we've got some gigs to play - and that's fantastic. And the final chapter? Looks like we don't need one.We've already got our happy ending.
Picture Gallery:-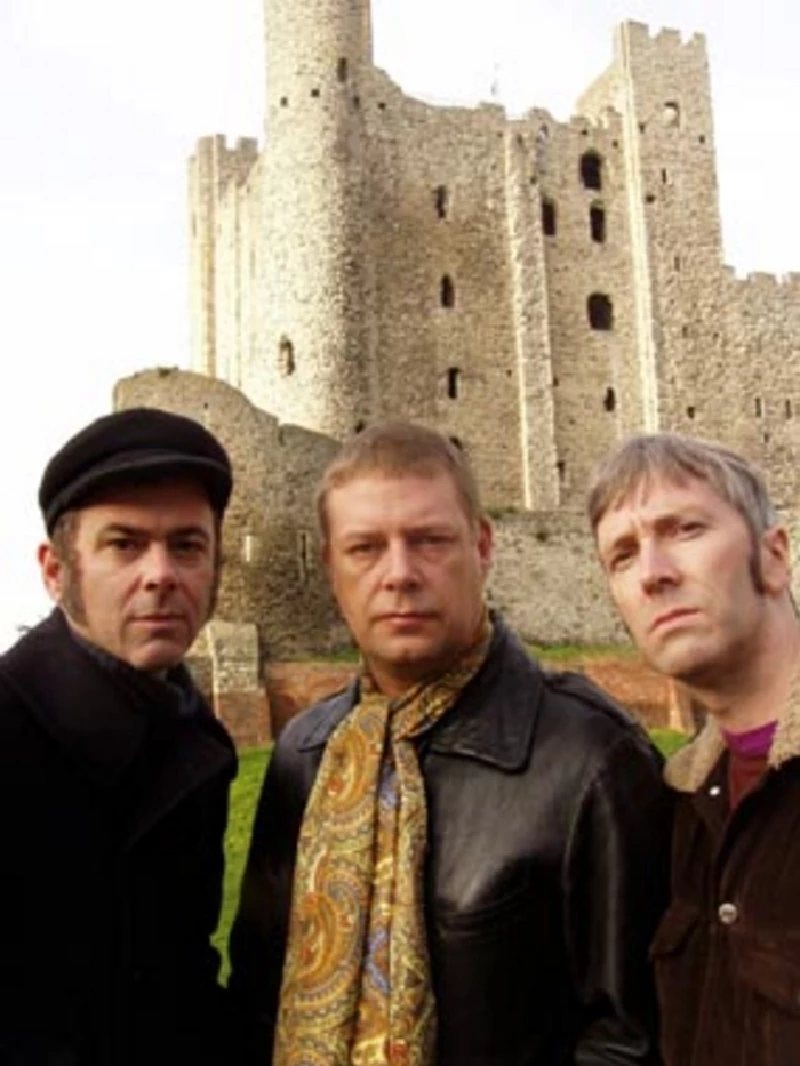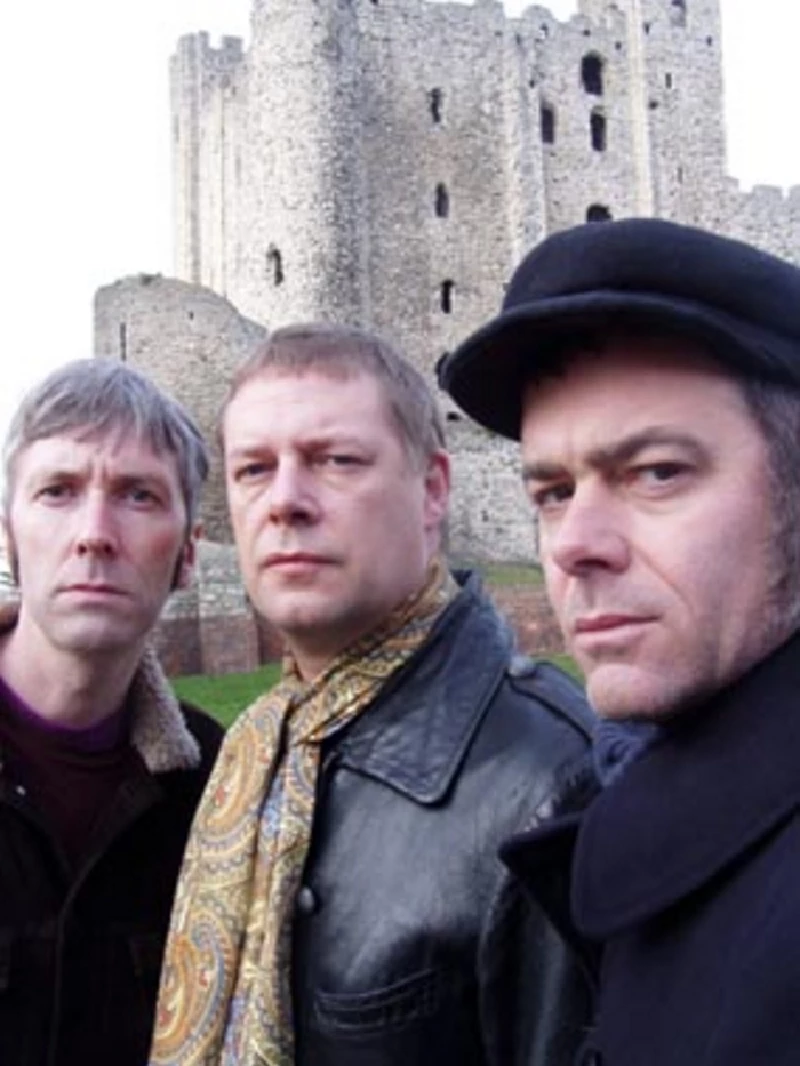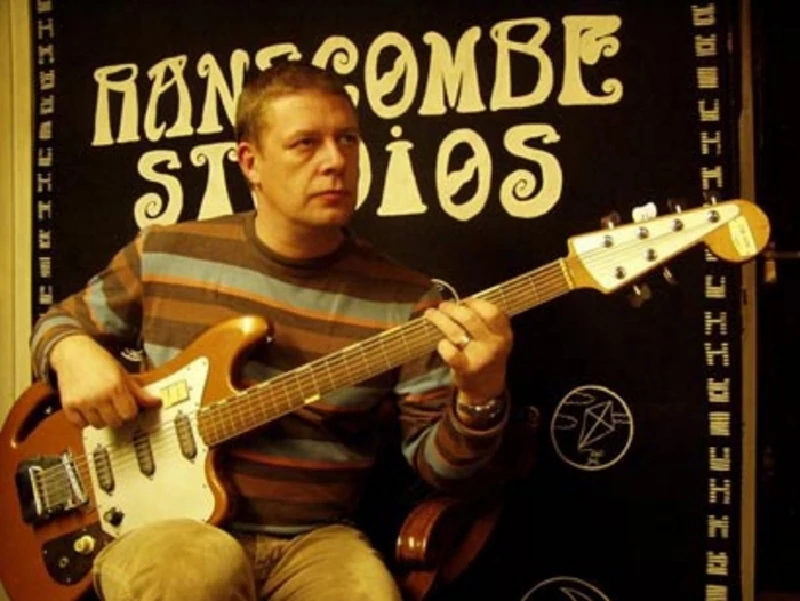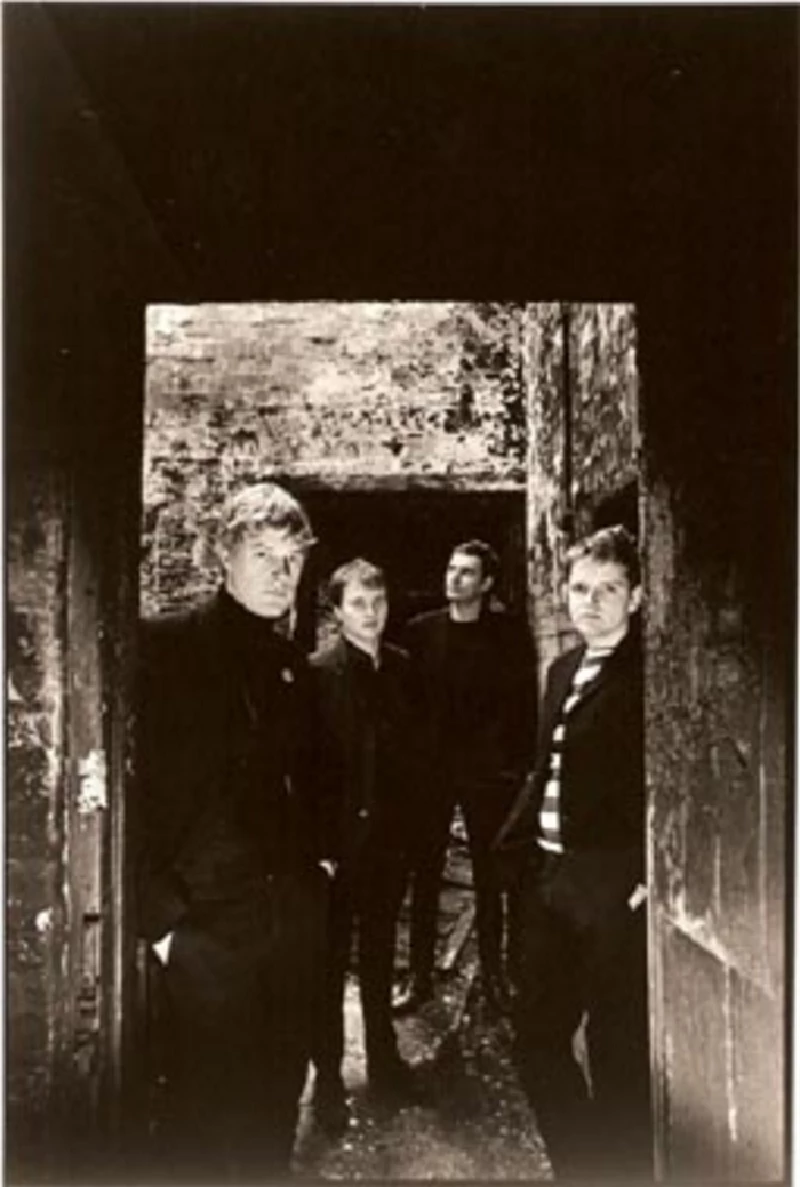 Visitor Comments:-
854

Posted By: Tom, Derby on 19 Dec 2017
Surprised he thinks he mid 80s mod audience weren't interested in them for most of us round our way they were the best band of the time and best gigs I went to, maybe the London crowd were different I don't know?
---
492

Posted By: Bill Luther, Lower Binfield, Flatland, USA on 01 Nov 2011
Cool interview, always a pleasure to see Graham Day still making music all this time without seelling out!
---
259

Posted By: Phil, South London on 18 Feb 2010
IMHO the Prisoners were THE influential band of the 80's if not of the past 30 years. It's accepted how they virtually invented the sounds of Madchester, Britpop and the noughties garage revival. Does anyone remember the 1995 Fast Show parody of a band who record a track slagging off their record company 'Mr Wells' - Mr Wells you are a *****, stick your record company up your etc. It was widely thought at the time that it was a parody of Oasis. However watching the sketch it is 100% Pop Star Party - the music (check out the similar intros), the lyrics, the attitude. I'm convinced that Charlie Higson would be aware of the Prisoners as he was gigging around the scene with his own band at the time.
---
196

Posted By: Jimmy H, Kent on 01 Jul 2009
Top man on and off stage,........... Jimmy H.
---
180

Posted By: Sam Day, Rochester, UK on 22 May 2009
The coolest Dad ever!
---
141

Posted By: ADAM YORKE, North Wales on 14 Oct 2008
Graham Day is a legend, his work through all his bands thrills me to great heights, a massive Prisoners fan as I came down from the Mod revival the band got me and freinds through possibly the worst period in the history of music (80s),the Solarflares were brilliant but Grahams' work with the Gaelors is fantastic it is the real soundtrack to the daily grind and for any none beleivers I think much of the Planet stuff is excellent too
---
125

Posted By: J. Gregory, Long Beach, California on 18 Jul 2008
Day is a great artist. These days it's hard to come across music like any one of Day's previous or current bands with talent or ability. Yes, I do like The Mighty Cesar's, Milkshakes,and Buff Medways, but Graham's musicianship and songwriting make Childish's stuff sound, well, rather childish. Live on and thrive Graham Day and keep doing what you've been doing.
---
103

Posted By: had a common gig with him, cologne, germany on 28 Jan 2008
one of the last artists of good taste and handmade music. best musicwriters-quality!!! carry on, graham!
---
Pennyblackmusic Regular Contributors
---