---
Melodie Group
-

Interview with Roy Thirlwall
published: 16 / 1 / 2003
---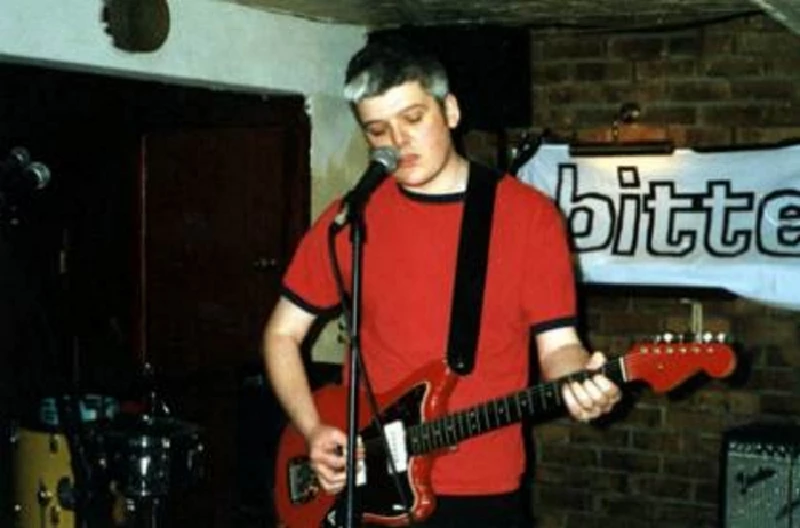 intro
Windmills frontman, Roy Thirlwall, also has a solo project Melodiegroup, which has drawn him praise and comparisions with the Go Betweens and Felt. He talks to Ben Howarth about its 10 year history and recently released album 'Updownaround'
Melodiegroup's first full-length album has just been released, and, called 'Updownaround', has come out on on Matinee records. Melodiegroup is the solo project of the Windmills singer Roy Thirlwall, and has drawn him high praise and comparisons to bands like East Village, the Go Betweens, Felt and Echo And The Bunnymen. Pennyblackmusic spoke to Roy Thirlwall last year about the Windmills, but we thought we'd better get back in contact with him to chat about the new Melodiegroup album, because it is quite excellent. We started by talking about the origins of the band, and how he got involved with Matinee records. "Melodiegroup really started over 10 years ago, when The Windmills first stopped. I didn't think we were going to get back together so I started recording my own stuff. It wasn't called Melodiegroup but in retrospect that stuff I was doing then became Melodiegroup, and got turned into the '7 songs' mini-album." " '7 songs' was done a long time before the Windmills got back together. It was a pretty solid thing, but it was never released. When the Windmills, however, got involved with Matinee, Jimmy Tassos (Matinee's owner-Ed) said that he wanted to put it out." We then went on to talk about Roy's step by step plan for world domination ! "Once '7 songs' was released it completed Phase One. Phase One was 'Melodie Group', two words. Now we have Phase Two, which is 'Melodiegroup', one word. Once I get more of a permanent band together it will be 'The Melodiegroup', and then a long time into the future, it will just be the 'The MGs'. The whole thing is planned. I've already got song titles for the next album! Jimmy is a bit unsure about the name changes. He wants me to keep a single profile but I think it helps keep it exciting." Being in a band and doing your own project can be a bit confusing, but at the same time, Roy sees a lot of advantages to the way he works. "When I did the 'Raincoat' EP, Melodiegroup's next release after '7 Songs' I used the then Windmills drummer, Pete Spicer, and did a few old Windmills songs, which it didn't look like the band was going to do so I thought they were fair game, but it's all a bit confusing. I felt that EP sounded a bit too much like the Windmills, and afterwards I have consciously tried to make each sound different. Basically, its not like The tindmills are the only way I can sound. It's not even the only way the Windmills can sound!" "With the Windmills everyone is pulling together and that's a great thing. But, I like the situation with Melodiegroup where the rest of the band is in my head. I'm looking for some kind of perfection in my ears, I'll never get it, but I do get the best of both worlds. The Windmills is just natural, 4 of us in a room, playing. In Melodiegroup there can be more of a plan. I can say I want to do a song with a Motown rhythm. With The Windmills I can give them a song, and they'll invariably put something brilliant on it that I'd have never thought of, but at the same time I like sometimes to be the big boss!" I asked Roy whether or not he specifically wrote songs for either of the two bands. "The song 'I Do Not Not Love You', I wrote specifically for Melodiegroup, but that's a rare rare thing. Some of the early songs were Windmills songs that the Windmills had stopped doing, for whatever reason, and I still liked them. Sometimes they end up as Melodiegroup songs just because I've decided that I want them to sound like a specific thing, or sometimes just because they have too many chords and it's a lot of hassle to teach everyone else the song. The main thing is that it's not really planned. It just seems to happen naturally. There's plenty of stuff to go round." When we moved on to talking about the new record, Roy's enthusiasm and excitement about 'Updownaround' became quite clear. "I'm very happy! I can't believe how wonderful the cover is. It was very hard to make, I've been ill a lot and things got in the way, in fact it should have been called 'Down Down Down', like Status Quo and a half. They did 'Down Down'. Here's 'Down Down Down'! But actually, I don't think that comes through on the record. The actual recording was good. I'd go into the studio a day at a time over the course of about a year, and record about 3 songs. The engineer was great, the sort who would get involved, rather than just pressing record and just going to do something else." "It's either its strength or its weakness, I think the strength, because it dots around a lot, and it's got a lot of scope. I think its all held together by the voice, but there's a lot of different styles. I've gone through the immediately finished phase, where I think, "What is this?" I'd not listened to it for a while and come back and been really pleased. I'm really looking forward to hearing what people say about it. But I'm most happy with the thought that the next stuff is going to be even better!" Roy does have a number of ideas about how he can actually improve further the Melodiegroup sound on his next few releases. "I think I'd like to learn to use the technology better, and make the drums more obviously synthetic. On '7 Songs' I had made an aesthetic decision to make the drums sound like a drummer, and I used a real drummer on the 'Raincoat' EP. But now I'd like to move on from that. When I've played live, it can be a bit singer-songwriter, and whilst I am a singer and I am a songwriter, there's a smell about that I don't like. So hopefully by the end of this year I'll get some more people in and do some proper shows. I'd certainly like to get a few more people on the records as well, maybe a female singer. Perhaps there will even be a release in the future that I'm not on at all!" Though Roy gets compared to a lot of different people, it's not always deliberate. He's actually not sure how much he is influenced directly by certain artists when he's doing Melodiegroup. I think a lot of the comparisons come about because of Roy's distinctive voice. "I listen to stuff that puts me in the mood, but I'm not sure if I sound like it at all. I mean I'm a really big fan of Arthur Lee and Love, but I'm not sure if that really comes through on the record. I do like a lot of the Matinee stuff; I really like the new Harper Lee album. That's brilliant. When I started listening to music, I loved electronic stuff, like The Human League, but I've never been much of a keyboard player, so my own music has always been guitar based." I finished by asking what Roy's immediate plans were, though like many Matinee artists, Roy works full time so you won't be seeing him trek off on a full UK tour. Family commitments are also his main priority. "I've just had my second child born, so everything's a bit up in the air. But once things have settled down with her, I'd like to play some shows and promote the album a lot. I'd like to go to America with Melodiegroup, even if it's just me. We went last year with the Windmills and it was brilliant. My other plan is to sort the website out, make it quite active. I think I might like to do a diary on there, something like that." When it comes down to it though, Roy's certainly decided what his number one priority for this year is! "I'd like to get some carrier bags made. We've done badges and I'm also very into the Matinee postcards that come with each release, but I'd definitely like to get a really nice Melodiegroup carrier bag."
Picture Gallery:-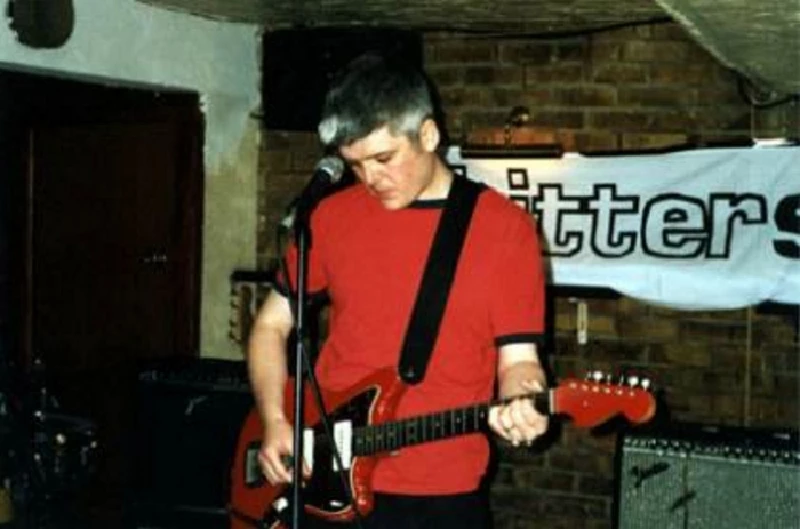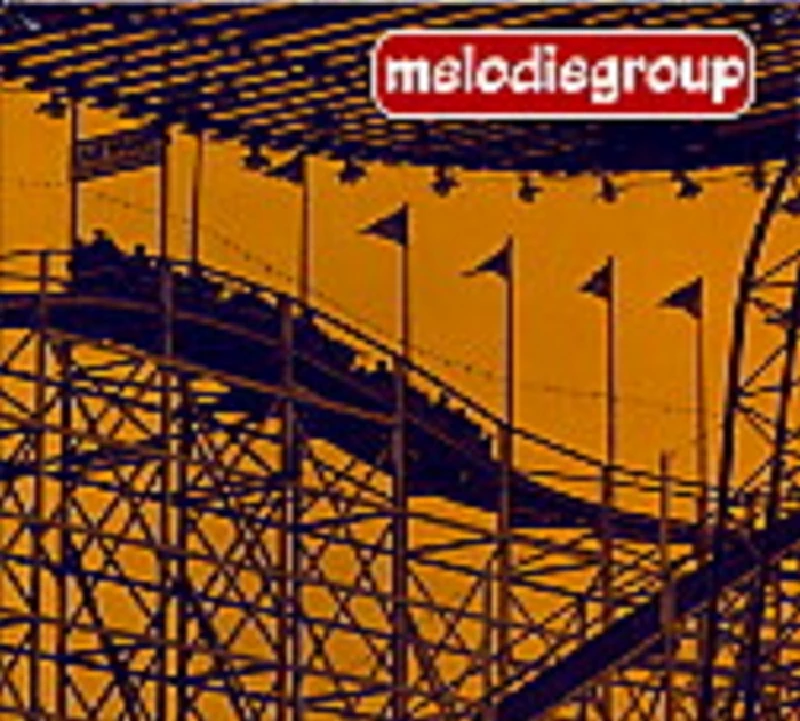 Visitor Comments:-
692

Posted By: Ju, arseolesville on 19 Apr 2014
What a fucking load of old shite, seriously, but been listening to some old tapes recently and was amazed at how fucking good your lyrics were and a voice to boot, shame everybody else was shit...ha ha, only joking, Tony's guitar!! was pretty special, considering how young he was, my drumming was not bad, but stuck in that sort of void, of not going anywhere amateurism, I can now play the fucking drums..!!? ahhhhhhhhhh!?? oh well, have you got that tape of us on John Peel, 'learned to love the Windmills' lost mine, somewhere, would love to hear it again. COMMENT!
---
691

Posted By: ju, Chesterfield, (real) arseollisvileee, (in my mind) on 19 Apr 2014
By Arsolesville I mean my mind, because my actual location is Chesterfield, and its very nice, and the people are very nice, but paranoia generally has to be taken into account, its sad..but..it is, anyway love Chesterfield, love your music, end.
---
Pennyblackmusic Regular Contributors
---