---
published: 22 / 3 / 2002
---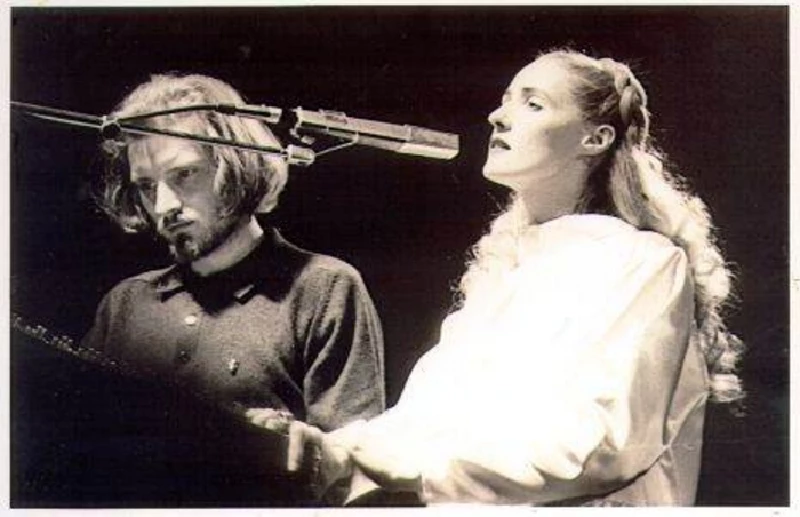 intro
The most internationally successful of all the acts on the 4AD label, the Dead Can Can Dance recorded eight albums in a career that expanded from 1981 to 1998. With a new retrospective box set just out, John Clarkson examines their prolific history
The Dead Can Dance formed in 1981, and in a long, prolific career which expanded across seventeen years before their final dissolution in 1998, recorded eight albums, various EPs and tracks for compilations, and released a live concert film 'Toward the Within'. Always a mesh of contradictions, the Dead Can Dance were the most internationally successful of all the acts on the idiosyncratic 4AD label, but always maintained only a cult status, and never attracted the notoriety or the press of their label mates, the Cocteau Twins and the Pixies. The group's two protagonists, Brendan Perry and Lisa Gerrard, were both keen anthropologists, and took much of their inspiration from history and folk lore, from sounds all over the world and the music of the Middle Ages and the Renaissance. They were also, however, technophiles, and in contrast balanced this with a stunning, creative use of samplers and electronica. Never easy to pigeon hole or to slot into a category, they were lumped originally, because of their name, with the Gothic movement, from which they could not have been further removed, but in fact drew alliances with music from the Middle East, Africa, Asia, Eastern Europe and South America. A massive influence on the UK dance community, they were sampled in turn by the likes of Black Grape and the Future Sound of London, and even now, four years after their amicable parting, still have an ardent and fanatical, if selective following. There are several extensive web sites dedicated exclusively to their work, and interest has been rekindled further with the recent release of a 4AD box set 'Dead Can Dance 1981-1998', which, limited to 1000 copies, runs to three CDs, and contains much previously unreleased and rare material. Brendan Perry was born in Whitechapel in London in 1959, but his family emigrated to Auckland in New Zealand when he was fourteen. After a failed attempt at training to be a primary teacher, and another equally unsuccessful stint in the civil service, Perry, who had become involved with punk, moved to Melbourne where he fronted his own group, the Scavengers. The Scavengers, who later changed name to the Marching Girls, were a regular live act, and would balance playing their own material in their sets with New York Dolls and Sex Pistols covers. Gerrard, like Perry, is from an an Anglo-Irish background, and was born in Australia in 1963. A classically trained vocalist, she had become interested in avant-garde music, and with nowhere else to perform, but already at seventeen displaying a uniqueness of personal vision, would frequently play gigs with her band Junk Logic in some of Melbourne's roughest pubs, where she would often have beer cans throwns at her and find herself bottled off. After the collapse of the Marching Girls, Perry formed the initial line-up of the Dead Can Dance in late 1980 with Simon Monroe on drums and Paul Erikson on bass guitar. He had met Gerrard on the Melbourne gig circuit, and, despite the differences in their musical backgrounds, recognising another rank outsider, engaged her to lend her ethereal vocal and percussive talents at first occasionallly to some of the group's recordings. By late 1981, firstly Monroe and then Erikson had gone, unable to match Perry's exacting standards, and Gerrard had become the Dead Can Dance's other full time member. The group recorded its first song 'Frontier' for an Australian cassette music magazine 'Fast Forward' that year. Featuring rattling, tribal drum and percussion work ; sudden, sharp twinges of strings and an improvised, non-lyrical vocal from Gerrard, it was an indication of the experimentation which was to come. With 'Frontier' serving as a blueprint for their sound, Perry and Gerrard, frustrated by and wearying of the limitations of the Melbourne music scene, decided to relocate to Britain. They spent a few months washing dishes and working together in a Lebanese restaurant in a multi-cultural part of Melbourne, which, with its wide range of Greek, Italian, Turkish, Irish and Arab customers, would prove a further influence on the Dead Can Dance's sound, and finally, having saved up enough for air fares, moved in 1982 to London. The next two years would be spent drawing the dole and living in a small high rise flat in the then still unsalubrious Isle of Dogs, recording music at night, and, during the day, cycling around London on bicycles, and dropping off demo tapes at record companies. The Dead Can Dance would eventually attract the attention of Ivo Watts-Davies, the head of 4AD, who impressed by Gerrard's voice and the group's orginality , offered them a deal in early 1984. The group's debut album, the eponymously titled 'Dead Can Dance',came out later on that year. Less focused than its successors, it was a patchy, ironically rather restrained affair, which, with the Dead Can Dance still finding their way around the studio, bounced a faiirly lacklustre, discordant barrage of guitars against chanting vocals from both Perry and Gerrard. Only hinting vaguely at the group's enormous potential, it is an album which Perry and Gerrard, who were not able to gel successfully with the abum's engineers on the recording, remain disappointed with to this day. A second album 'Spleen and Ideal' followed in 1986, and was much more successful. Produced by John Rivers, who had worked with Felt, and who was more receptive to the band's needs. it abandoned guitars entirely, replacing them with a wide range of other instrumentation, including cellos, trombones and a timpani. The most commercially successful of the Dead Can Dance's albums, it shot to No 2 in the independent music album charts. The group had found its focus and sound, and the album was to prove an influence ,both on bands on other labels, and also on other artists on the 4AD roster, many of whom, such as the Throwing Muses, would take off where the Dead Can Dance left off. The Dead Can Dance toured extensively in 1986, before reconvening in the studio with Rivers in the spring of 1987 to work on the band's third album 'Within the Realm of the Dying Sun'. More baroque in tone than its predecessors, it is Ivo Watt-Davies' favourite Dead Can Dance album , and found the band working with classical instruments such as brass, woodwind and strings, and combining this for the first time with the use of samplers and computers. Gerrard and Perry divided vocal responsibilities equally, with each side of the album featuring one member as lead singer, 'Within the Realm of the Dying Sun' drew as well on Middle Eastern influences, and these were explored further on the band's fourth album 'The Serpent's Egg', which came out the following year in 1988. 'The Serpent's Egg' was the last album that Perry and Gerrard worked upon with John Rivers. He produced four of the tracks on the album, while the remaining six listed the Dead Can Dance as sole producers for the first time. Perry and Gerrard would remain the producers of all subsequent Dead Can Dance recordings. 1990 found the band touring America for the first time, earning widespread critical acclaim in the process and selling out venues across the country. They released their fifth album 'Aoin' later that year, which found the band moving from the Woodbine Studio in London, where they had recorded all their albums since 'Spleen and Ideal', to their new base, the Quivvy Church, a 150 year old former church in Southern Ireland which Perry had bought and converted into a studio. Featuring Gregorian chants and using genuine 'early music' folk instruments from the period such as a a hurdy gurdy and bagpipes, 'Aoin' reflected a deepening interest in early Renaissance music. A retrospective album 'A Passage in Time', which compiled together personal favourites to date ,plus two new songs 'Bird' and 'Spirit' was released predominantly for the American market in 1991, and the group followed this with their sixth album 'Into the Labyrinth' in 1993, which, again recorded at Quivvy Church, in direct contrast to the historical slant of 'Aoin', experimented predominantly with samplers and electronics. 'Towards the Within' followed in 1994 . It was recorded during an American tour in 1993 at the Mayfair Theater in Santa Monica in California, and was released both as a live album and a concert video. Consisting almost entirely of previously unreleased material, it was largely improvised, and looked largely to the Middle East for inspiration. A few of the songs, however, had a stark and surprisingly conventional pastoral feel. 1995 found both Perry and Gerrard working on solo albums. Perry would not complete and release his project 'The Eye of the Hunter' until four years later. When it finally came out, it drew him comparisions with Tim Buckley, whose 'I Must Have Been Blind' it covered, and had a largely folk feel. Gerrard's album 'The Mirror Pool' in contrast came out later on in 1995, and, a set of acoustic pieces,experimented with a range of live percussive instruments including derabukkas, camel drums, tablas and Indian elephant bells. The pair reconvened in 1996 to work on the final Dead Can Dance album 'Spiritchaser', which experimented further with percussion, and whose sounds looked towards South American and African music. A world tour followed, and Gerrard and Perry met one last time in 1998 at Quivvy Church to work on what they hoped would be the follow-up, but with the muse largely gone and feeling that they had gone as far as they could, they only managed to record one song 'The Lotus Eaters', another Middle Eastern-influenced number, before abandoning sessions and agreeing to split. In the time since the break-up, Perry has remained at Quivvy Church, where he runs a weekly Samba School. As well as releasing 'The Eye of the Hunter', he has also collaborated with friends on their albums and has worked as a producer. He had written too various as yet unpublished plays and fim scripts. Gerrard meanwhile released a joint album "Duality' with the Australian composer Pieter Bourke in late 1998, and has since then has concentrated largely , often with Bourke again as a collaborator, on writing film scores. Her work on the films 'The Insider', 'Ali' and 'Gladiator' have earned her much acclaim, the latter winning her a Golden Globe award and an Oscar nomination. While all eight of the Dead Can Dance albums are still readily available, the release of the box set is timely. With Gerrard's cinematic success, there has been much demand from both old and new fans alike for more Dead Can Dance material. The box set, which was compiled together by Gerrard and Perry, and which features a 108 page booklet with interviews with both musicians, includes tracks from all the band's albums except for the 'Dead Can Dance' and also includes in its packaging a DVD of the long unavailable 'Towards the Within' concert film. There is the original demo of "Frontier' also, and the until now previously unreleased 'The Lotus Eaters'. There are various otherwise unavailable live numbers as well, songs recorded exclusively for 4AD compilations and early tracks recorded for John Peel Sessions. It seems that the Dead Can Dance's legacy will prevail, and over the years will perhaps continue to build. With records that are essentially timeless, the Dead Can Dance are far from dead. They are not even sleeping.
Band Links:-
http://www.deadcandance.com
https://www.facebook.com/DeadCanDanceOfficial/
https://twitter.com/dcdmusic
Picture Gallery:-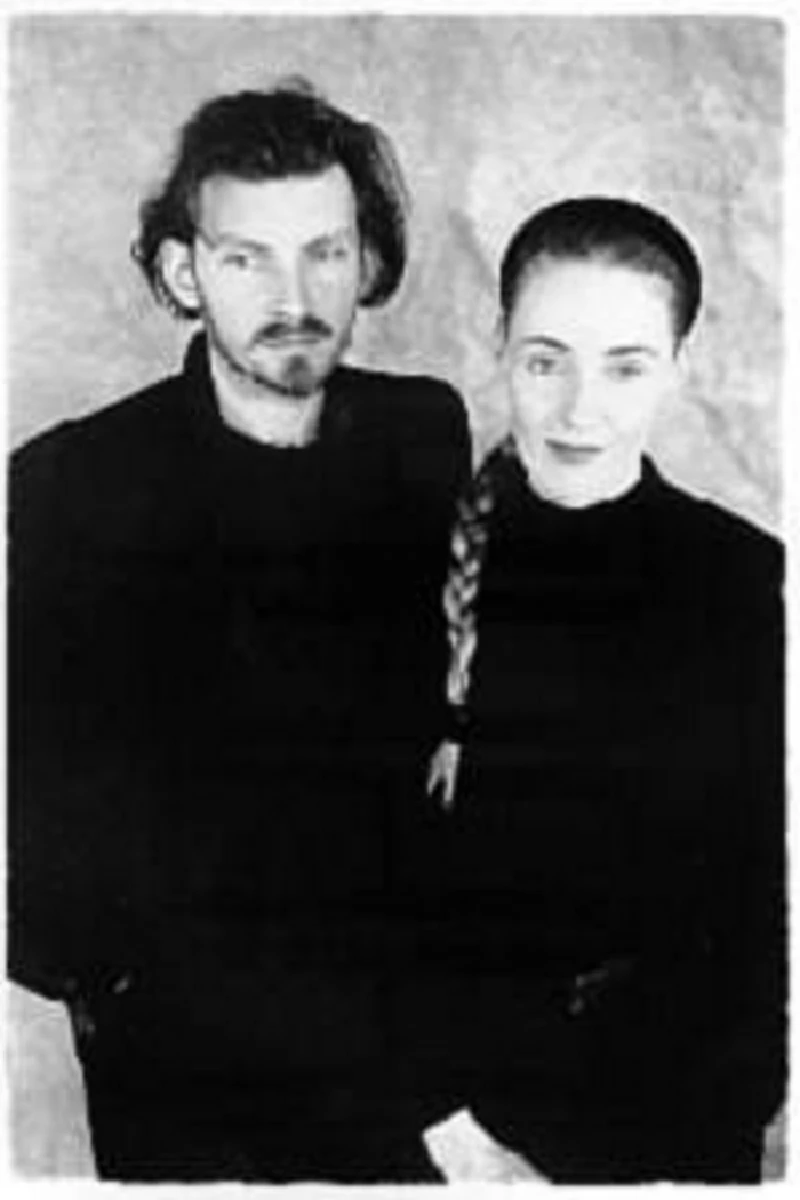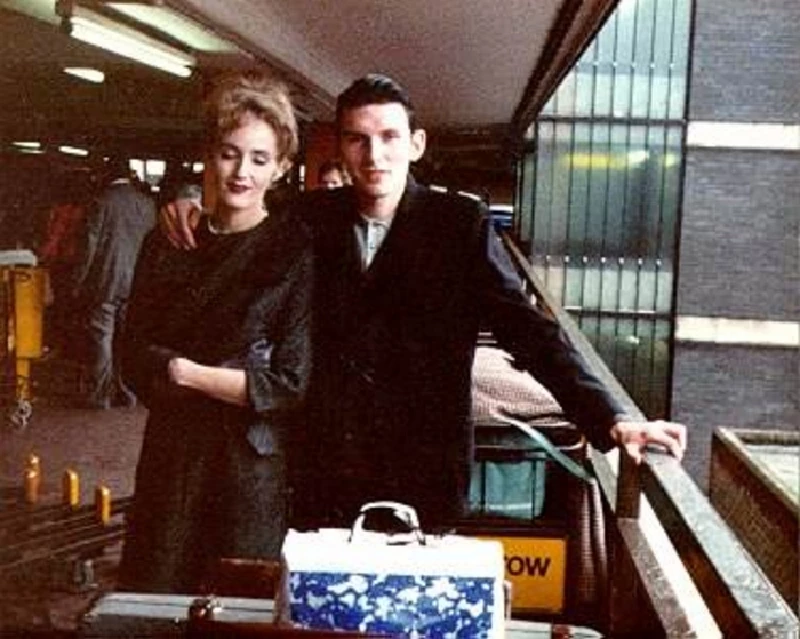 interviews
---
Interview (2018)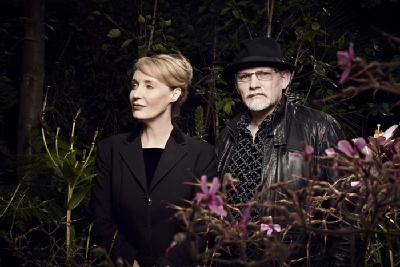 Brendan Perry from Dead Can Dance talks to John Clarkson about 'Dionysus', his group's first album in seven years, which is a concept album about the legend of the Greek god Dionysus.
profiles
---
Profile (2016)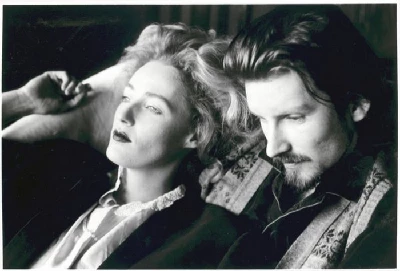 Keith How revisits and is impressed by 4AD's latest vinyl re-releases of the Dead Can Dance's 'Garden of Arcane Delights', 'Within the Realm of a Dying Sun' and 'Toward the Within'
Pennyblackmusic Regular Contributors
---