---
published: 5 / 12 / 2023
---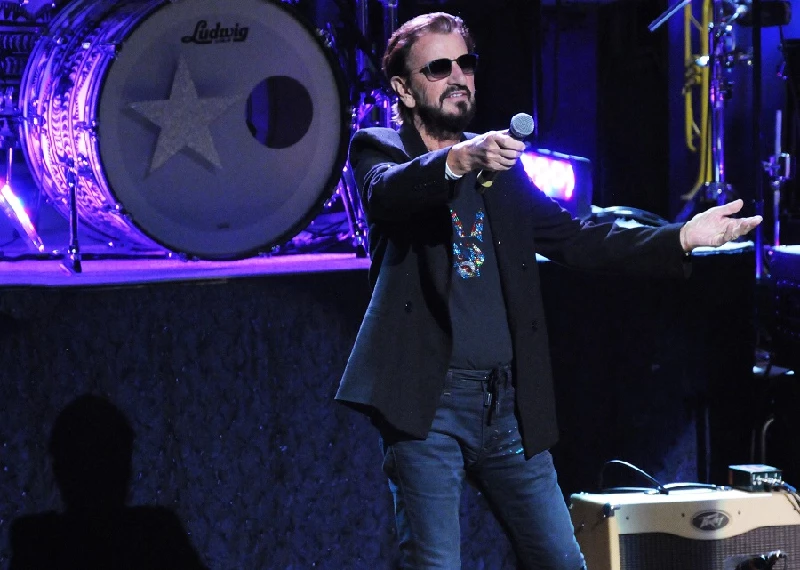 Only a handful of one-syllable, stage names conjure up multiple modifiers, but "Ringo," certifiably, sets the gold standard. A quadruple-hyphenate: all-around musician, cinema star (in more than 15 films), philanthropist (not to mention, producer and visual artist), Liverpool's native son, Richard Starkey, jumpstarted his career as the pulse of Rory Storm and the Hurricanes, prior to his illustrious Beatles' trajectory throughout the 1960s-mid-1970s. As a solo artist, Ringo has released 18 studio albums. With the infamous All-Starr Band, which features a revolving roster of talent, and which crystalized the year the Berlin Wall fell, he has garnered an inter-generational, global fanbase. A-listers, with whom he has joined forces over the years include: Nils Lofgren, Dr. John, Mark Farner, Felix Cavaliere, Jack Bruce and his dynamic drumming son, Zak Starkey. The recent All-Starr show in Milwaukee, Wisconsin left me feeling light-hearted and uplifted. The current lineup is: Steve Lukather (Toto), Edgar Winter (Edgar Winter Band, etc.), Colin Hay (Men at Work), Scottish demagogue, Hamish Stuart (Average White Band). Greg Bissonette (David Lee Roth, Joe Satriani) broadcast Ringo's drum fills when the former Beatle walked downstage to sing, and also echoed Ringo's meticulous stick work on the riser. The promise of hearing evergreen hits from Ringo's extensive canon filled the seats. Watching these seamless musicians interact with such confidence and levity awakened in me a deep sense of hope for the future of live music. The concept consistently works. Get award-wining, team-playing artists together, draw the setlist from their own recorded highlights, plus Ringo's classics, put Ringo center-stage as lively vocalist and witty emcee, and you have a winning formula. From the upper/lower box seats, the spacious balcony and the ground floor, fans abided with a roar of approval the minute the All-Stars walked onstage, but the decibels increased exponentially when Sir Ringo stepped downstage and flashed two-handed peace signs. Carl Perkins's catchy, blues-based 'Matchbox' was the perfect opener. Ringo's voice sounded relaxed, as he swayed back and forth to the beat in his sparkly, black T-shirt, faded jeans and trainers. On electric keyboard, Edgar Winter elaborated with triplets, glissandos and complex runs. "Ready to have some fun?" Ringo asked. "I can promise everyone will know at least two songs," Versatile Warren Ham (Cher, Donna Summer, Four Seasons) picked up saxophone for 'It Don't Come Easy' co-written by Ringo Starr and former Beatles bandmate George Harrison -it was a nostalgic treat, and the rest of the band, filled in on harmonies. 'What Goes On,' stands as the only song scribed by John Lennon, Paul McCartney and Ringo. Guitarist Colin Hay provided the finishing touches. Edgar Winter's 'Free Ride' was an all-out jamboree, with the multi-instrumentalist manning a legendary keytar. Winter then introduced "Luke" as "an all-around bad-ass, blues player." "Luke" added: "I'm honored to call Ringo my brother." On 'Rosanna,' which harkens back to 1982's 'Toto IV,' the multi-talented Ham embellished instrumental hooks with saxophone. Throughout the night, he also filled in with congas, drums, blues harp, flute, clarinet and lead and background vocals. Maestro Winter cued from his seat at the screaming organ, leaving space for "Luke" to brandish a wailing guitar. Hamish Stuart, donning a pastel-hued suit, introduced the fiery 'Pick Up the Pieces.' The doubled saxophone call and response took this standard to new heights. "This is a song that only went to number one in Australia," Colin Hay chided, when introducing 'the melodic 'Down Under' (1981, 'Business as Usual'). This rendition featured a contagious flute solo and massive interaction between "Luke" and Hay. Ringo took back the mantel with Carole King-Gerry Goffin Beatles' tune, 'Boys' from 1963's 'Please Please Me,' along with Stuart on writhing bass, Winter on blistering keys and Hay on sizzling electric guitar. "This is a song my friend, John, wrote for me," Ringo announced. "I'm the Greatest' has a highly original narrative; the title was based on a catchphrase used by champion boxer Muhammad Ali. Lennon's clever original opened 1973's 'Ringo.' "I'll be in my dressing room having my juice," Ringo confessed, leaving the entourage to play a couple of complex instrumentals. The funky 'Cut the Cake,' from Average White Band's mid--1970s album of the same name got shoulders shaking. Then, Winter announced: "I wrote this song to feature the synth on 'Frankenstein" ('They Only Come Out at Night,' 1972). This compelling, one-off instrumental was Grammy nominated for Best Pop Instrumental Performance in 1972. Unfortunately, things didn't go as planned. The tech brought keytars out several times, but Winter sent them back, proclaiming "technical difficulties." But although he wasn't able to demonstrate his intended solo, the charismatic multi-instrumentalist took the incident in stride, settling for a warm hug from colleague "Luke." A dynamic, duel-drumming interlude, meanwhile, put the icing on the cake. When Ringo returned, he introduced the band. "What's my name?" he teased, holding his hand over his ear. Then, "I'm going to bring you back to the ocean." 'Octopus's Garden' warranted excited audience vocals. On 'Back off Boogaloo' from Ringo's 1974's 'Goodnight Vienna,' "Luke" pored his soul into an extensive solo. Ringo returned to the riser for the pulsating Toto cover 'Africa,' featuring a brilliant flute solo and an exciting ramp up to the chorus. 'Work To Do' is another upbeat extravaganza and an infectious Isley Brothers' cover. Stuart, in superb voice, rose to the challenge of switching from chest to head voice in seconds flat. Ringo eyed the front row, where fans held up attention-getting posters. "Are there any young ladies in the house? This is for you," he returned. 'I Wanna Be Your Man' is another early Beatles tune, rife with backbeat and simple, but relatable lyrics. Chuck Berry's 'Johnny B. Goode,' "the story of every humble kid that has a dream" magnified the mood, with Winter, roping in the melody with skilled saxophone. For the Men at Work chestnut, 'Who Can It Be Now,' "Luke" and Hay fenced off on the instrumental sections, with Hay holding court. Warren Ham added fine conga fills. 'Hold The Line,' a contrasting Toto cover, found "Luke" recapitulating the hook. While the round robin system was exciting, Ringo was warmly welcomed back to complete a finale of legendary material. From his award-winning archives, he performed 'Photograph,' then segued into the Johnny Russell cover, 'Act Naturally,' where he grabbed an oversized Stetson from the first rows. The most heartwarming song, however, was the ageless 'With a Little Help From My Friends,' followed by the classic, 'Give Peace a Chance,' a counter-culture anthem that remains uncontested. The eighty-three-year old Ringo Starr has repeatedly proved that passion for art and music overrides any challenges brought on by biological age. I've had the pleasure of seeing Ringo and his mates perform in various iterations over the years, and what constantly pulls these otherwise disparate, but excellent acts together, is a collective respect for Ringo and a desire to work hard to please the audience at hand. This was the best two-hour show one could ask for. Because Ringo is known to add concert dates when the need arises, it's best to keep track of his schedule through his website: https://www.ringostarr.com. And watch out for his 4th EP 'Rewind Forward,' available on cassette, digital, CD and 10 " vinyl, with the official drop date of 13 October, 2023, the same day his current tour ends. Photos by Jim Summaria www.jimsummariaphoto.com
Band Links:-
https://www.ringostarr.com/#/
https://www.facebook.com/RingoStarr/
https://twitter.com/ringostarrmusic
Play in YouTube:-
Picture Gallery:-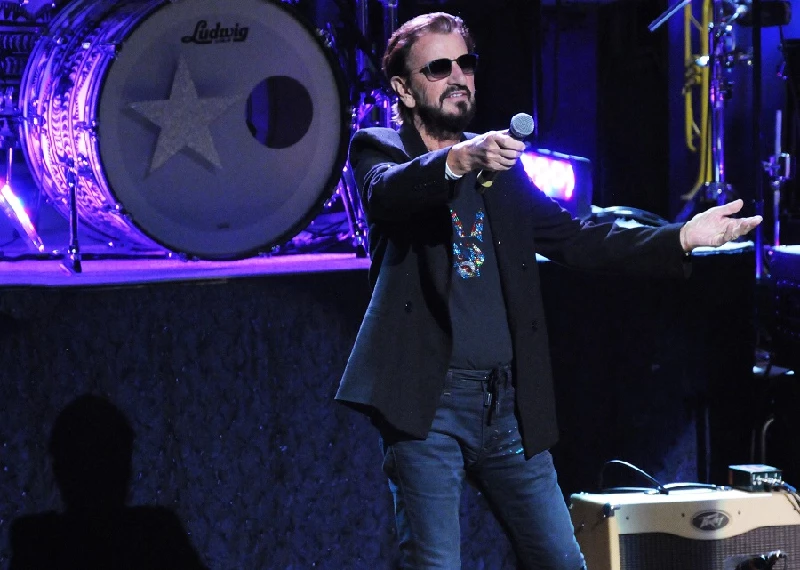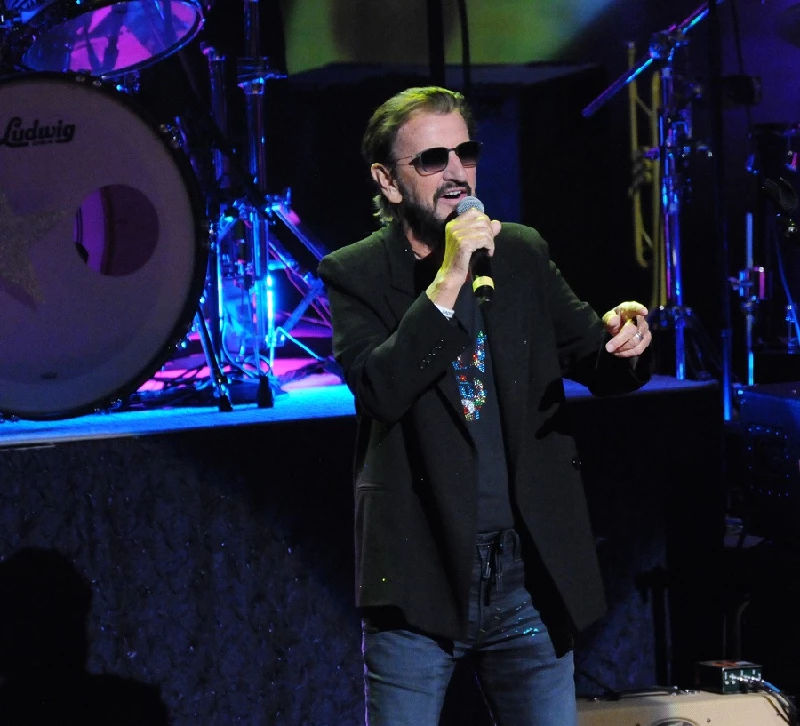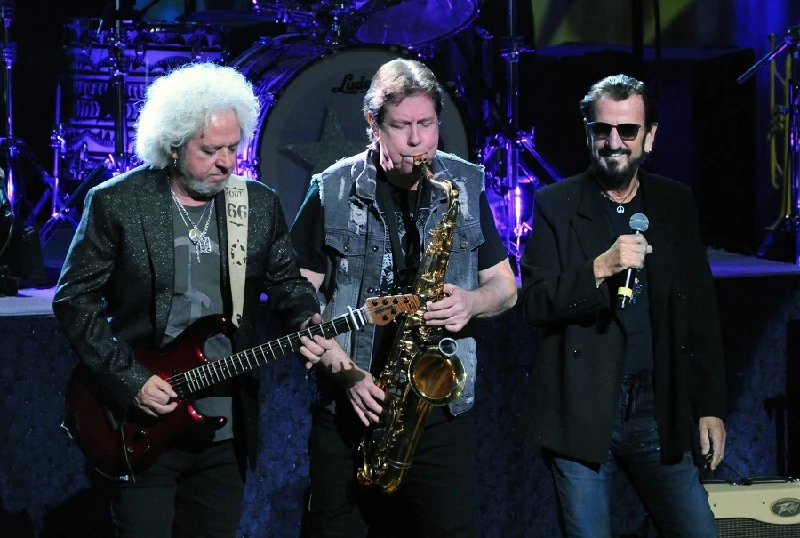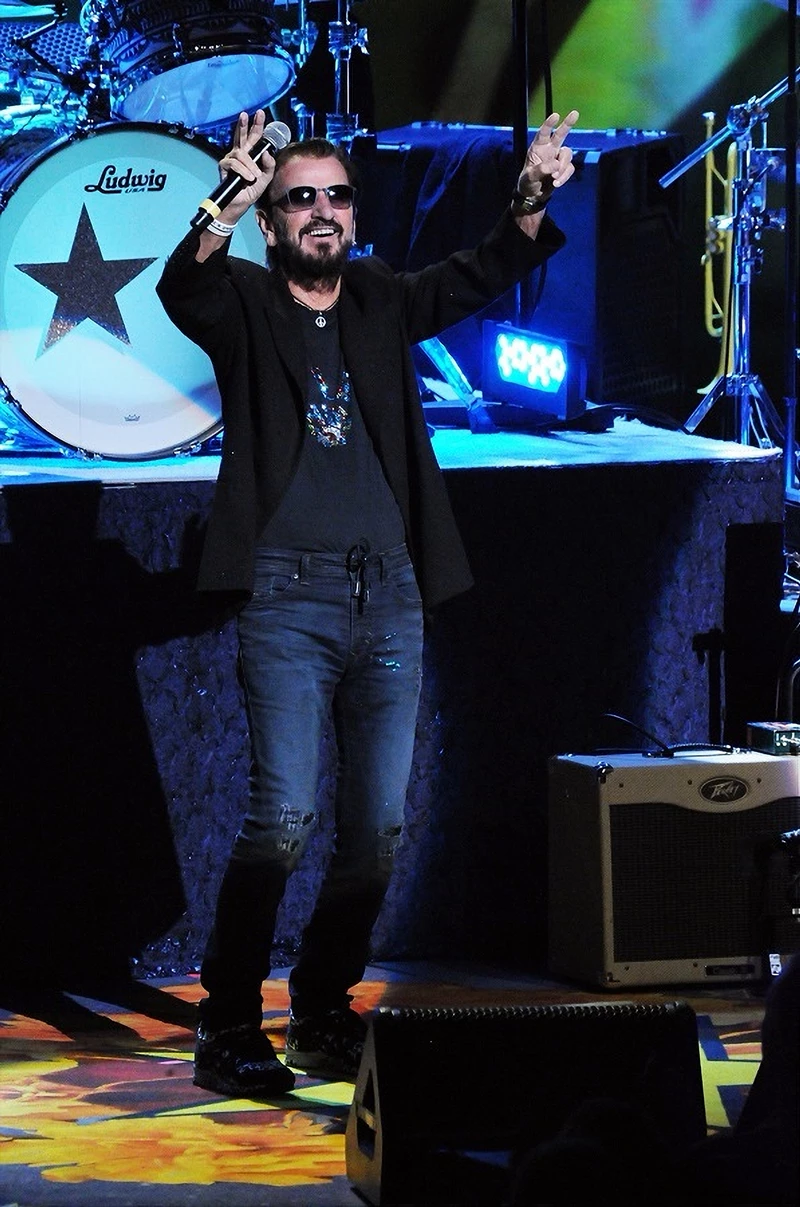 Visitor Comments:-
5237

Posted By: Mike Calcina, United States on 27 Oct 2023
Hi. Correction: There was no Ringo album called "It Don't Come Easy." The song was a non-album single and wasn't available on an album until it was released on Ringo's greatest hits collection "Blast From Your Past" in 1975.
---
intro
Lisa Torem enjoys an uplifting set of classic covers and their own material from RIngo Starr and His All-Starr Band.
interviews
---
Interview (2023)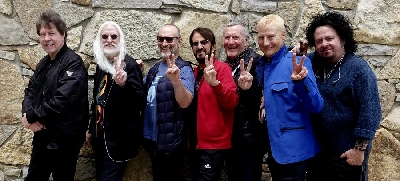 Lisa Torem finds that a press event held during a rehearsal break reveals the true spirit of the All-Starr Band, helmed by iconic drummer/singer-songwriter Ringo Starr, prior to their 2023 US tour.
Pennyblackmusic Regular Contributors
---