---
Divine Comedy
-

Bridgewater Hall, Manchester, 26/4/2022
published: 21 / 6 / 2022
---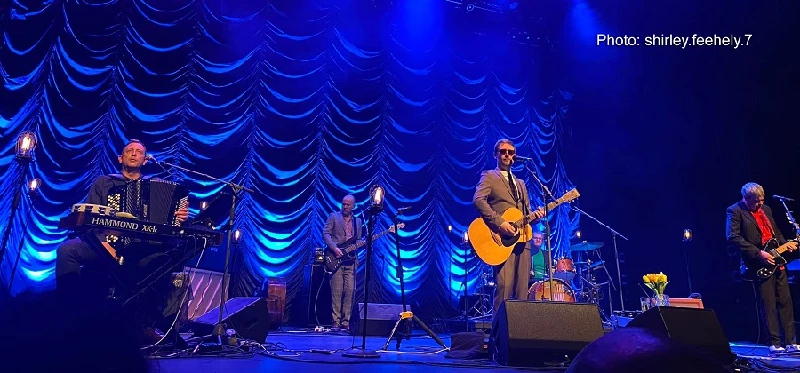 It's 26 years since I first saw The Divine Comedy play live, having become a fan on hearing their 'Lucy' single a few years earlier. It was a small venue in Manchester University, frontman Neil Hannon was immaculately turned out in a suit, they were supported by then label mates The Frank and Walters and both bands were on fine form. A great deal has happened since, but tonight Neil Hannon is still immaculately turned out in a suit and looks remarkably similar despite the passage of time. Back in 1996, The Divine Comedy were just breaking into the mainstream with a string of top 40 hits from their popular album 'Casanova' and a clutch of TV appearances too. Now some nine albums later and they are in the posh surroundings of Manchester's Bridgewater Hall promoting recent greatest hits package 'A Charmed Life' and seem tailor-made for this wonderful setting. Opening with an effervescent skip through 'Absent Friends', it is clear that Neil's backing band are not here just to make up the numbers, but to help breathe extra life into the songs with some truly wonderful playing. Next up 'Indie Disco' highlights Neil's mischievous wordplay, whilst perfectly capturing the essence of those 6th form indie discos of our youth. Momentum is maintained with a brace of well known tracks in the shape of 'Becoming More Like Alfie' and 'Everybody Knows (Except You)'. However it's when the band dip into the more serious ballads such as newie'The Best Mistakes' and the stunning 'The Certainty of Chance', that the first set really peaks. The audience are then dancing in their seats for the rollicking 'Generation Sex'' and 'Gin Soaked Boy' (which manages to sneak Jeff Goldblum into the lyrics) before the band leave for a short break. The second set (or should that be act in these theatrical surrounds?) is similar to the first in that aching ballads like 'A Lady of a Certain Age; effortlessly rub shoulders with more upbeat pop songs such as 'Your Daddy's Car' and 'Norman and Norma', much to the delight of the "sold" audience. That said it is a breath-taking 'A Mutual Frien'd, full of suspense and drama and Neil lying on the floor to act out the lyrics that is the evening's overall highlight. More mass dancing ensues as the set is concluded with 'Something for the Weekend' and 'National Express'. The encore is a sedate affair with 'Perfect Lovesong' and 'Tonight We Fly' allowing everyone just to regain a degree of composure before heading out into the Manchester night. All in all a mixture of music hall mirth and stirring balladry that's pretty much spot on.
Band Links:-
https://thedivinecomedy.com/
https://www.facebook.com/divinecomedyhq
https://twitter.com/divinecomedyhq
Play in YouTube:-
Picture Gallery:-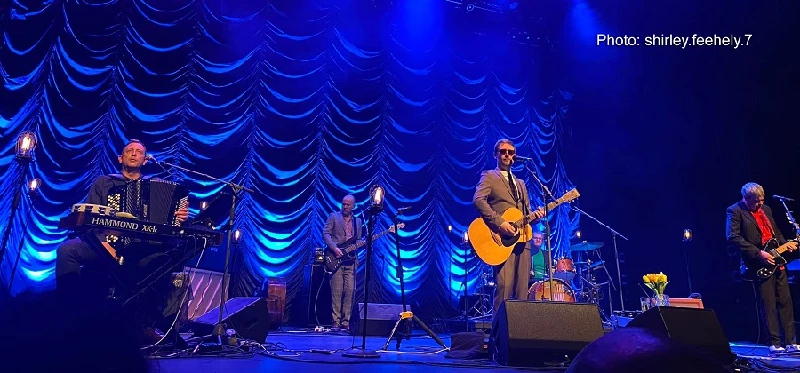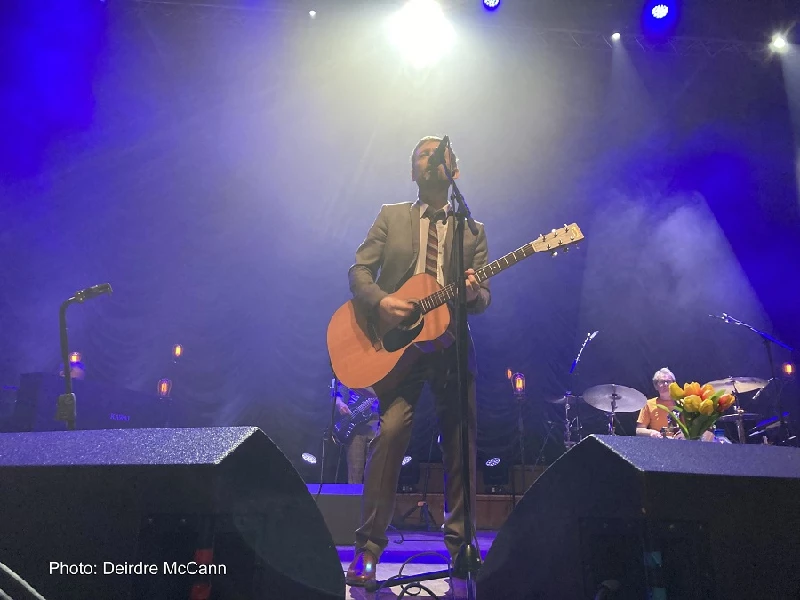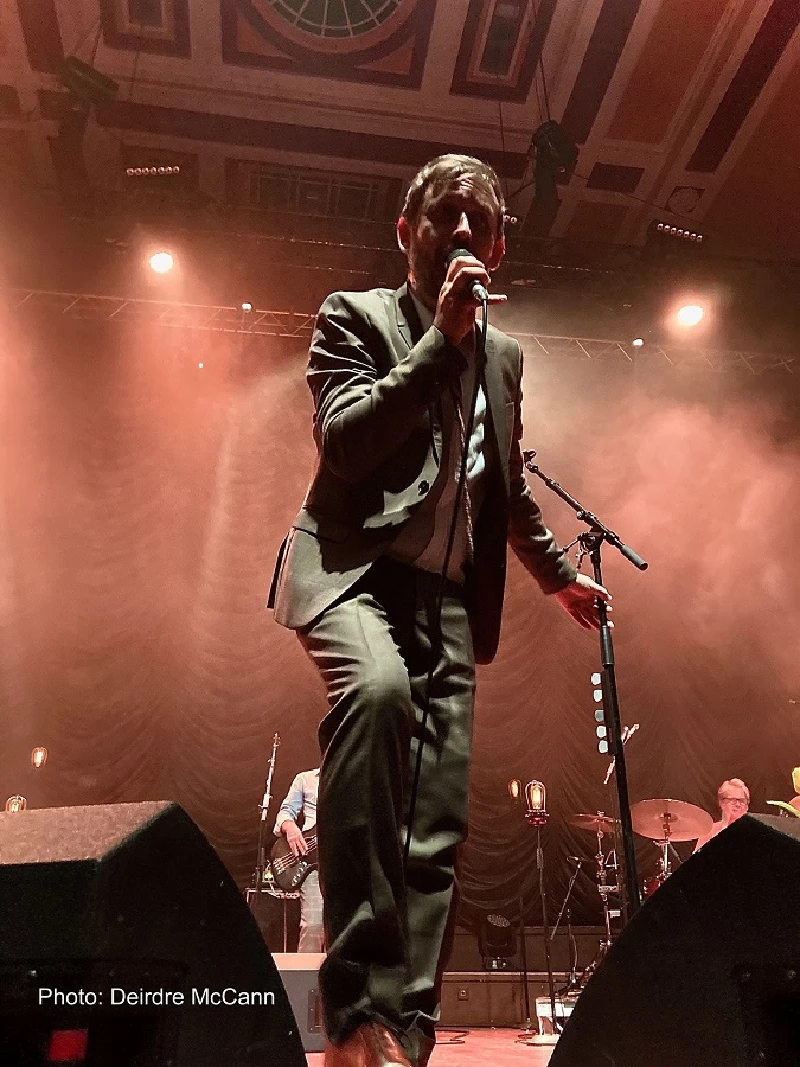 intro
Dixie Ernill at the Bridgewater Hall in Manchester watches The Divine Comedy mix music hall mirth and stirring balladry.
Pennyblackmusic Regular Contributors
---