---
Billy Joel
-

Madison Square Gardens, New York, 5/11/2021
published: 1 / 3 / 2022
---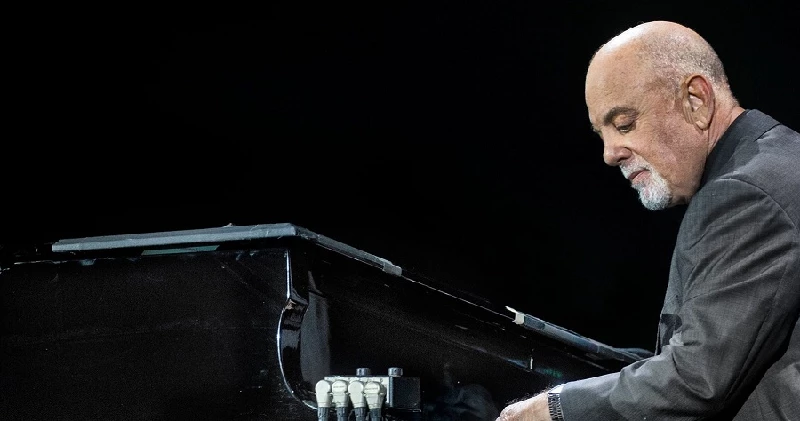 Since its inception, Billy Joel's Madison Square Garden monthly residency, has become a city spectacle that locals often took as gospel. In fact, back in July of 2015, Joel's 65th performance at the stunning 20,789 capacity venue, earned "the piano man" the distinction of "setting a new record for the most performances by any artist at The Garden," according to the msg.com website. But nobody, of course, expected that the rock star's celebrity status would be jackknifed by Covid-19, and that his loyal fanbase would miss out until 20-months later; least of all, the "piano man" himself. Given this unique background, and the fact that the Friday night, sold-out concert included national and international ticket buyers who'd been lying-in-wait, there was an unquestionable buzz of excitement in the massive arena "as the usual crowd rushes in." Joel's formal dress included a pitch-black jacket and tie. He apologized for the unexpected hiatus, before beaming excitedly, "Now we're back.'" Joel also doubled as time chronicler, by announcing album dates before various numbers. But then, in a self-deprecating display, he poked gentle fun at his lyric on 'She's Always a Woman'. "What the hell was I talking about?" he mused, shrugging his shoulders, and quoting: "She can't be convicted/She's earned her degree." Yet, what better way to reconnect with generations of fans under swirling lights, than to solicit crowd laughter? The band kicked off with the surreal 'Miami 2017'(Seen the Lights Go Out on Broadway);. It was a suitable choice, given the past few years, and the context about looking back eerily at the past was remarkably apropos. In general, the set list was likely recognizable to baby boomers; but while the Gen Xers and Millennials grooved to the beats, they didn't always mouth the words. Joel historically springs into action when his native city undergoes tragedy. Not satisfied to simply add lip service, he has been known to perform at many charitable functions. As a reminder of such events, he gestured to the scorched helmet of Lieutenant fire fighter Neil Skow on top of the piano, which had been discovered at the 9/11 site. True, Joel hasn't released a new album since the early 1990s, so there was little current material to hawk, but he is the rare artist whose existing catalogue is so vast and relatable that fans clamour to hear (and sing along with) these classics again and again. As such, the set list of twenty-songs, plus a generous five-song encore, was drawn from his earliest, 'Cold Spring Harbor ('Everybody Loves You Now);, included the theme from the 1993 'River of Dreams,' cracked open by multi-instrumentalist Crystal Taliefero. ZZ Top's illustrious 'Tush' was even name-checked. In addition, there were shout-outs to lesser-known, but equally enigmatic arrangements, such as the heart-pumping 'Leyna', which harbours on obsessive love, and the steroidal 'Pressure,' where musical director and chief keyboardist David Rosenthal rose to the heights. Drummer Chuck Burgi recaptured the vibrant rhythms of 'Sometimes a Fantasy' and the Caribbean-inflected, 'Don't Ask Me Why' brought fun-loving bassist Andy Cichon to the beach head. There was no compromising when it came to solid rock riffery, but true to form, Joel also spun classical music into the mix, by prefacing material with Ludwig von Beethoven's artful 'Ode to Joy.' In addition, tenor Mike DelGuidice, who doubles as front man in Billy Joel cover band, Big Shot, sang Giacomo Puccini's aria, 'Nessun Dorma' from 'Turandot' to roars of approval. The cool '52nd Street' smash, 'Zanzibar' grew flaming hot when trumpeter Carl Fischer chimed in with a solo and explosive outro, no small feat, given this angular production. Another exciting brass moment occurred when saxophonist Mark Rivera conducted a call-and-response, with Joel on lead vocals, during the obligatory 'New York State of Mind.' Lead guitarist Tommy Byrnes gave the Bethlehem, Pennsylvania back story about downsized factory workers a sizzling allure during 'Allentown.' Hence, this MSG concert was both a showcase for the Billy Joel Band talent and a tribute to the rocker's commitment to stylistic diversity over the course of his fifty-year career. Remaining in superb voice throughout the show; sometimes singing in alternative keys than the ones on the original recordings, Joel also cranked out cunning blues licks, which were visible on overhead screens. In an ode to democracy, he was shown from multiple angles as parts of the massive stage revolved. When standing during the penultimate songs, it was notable that Joel had slimmed down considerably since his previous concert dates. He looked healthy and glowing. As the final phrase in 'Nessun Dorma' reveals, "Vincero" means, "I will win" in English. As such, it was a seemingly win-win night for the audience and the expressive Billy Joel Band. Despite this perspective, one New York native expressed a regret: She'd hoped for a surprise guest, perhaps the likes of New Jersey's Bruce Springsteen, or now-local Paul McCartney, as had been the case in previous shows. But most fans left the long-awaited concert visibly satisfied, with, of course, the hope that there'd be more "Billy" without interruptions. As life settles back into "the new normal," may we fans keep that wish close to the vest.
Band Links:-
http://www.billyjoel.com
https://www.facebook.com/billyjoel
https://twitter.com/billyjoel
http://wikipedia.org/wiki/Billy_Joel
Play in YouTube:-
Picture Gallery:-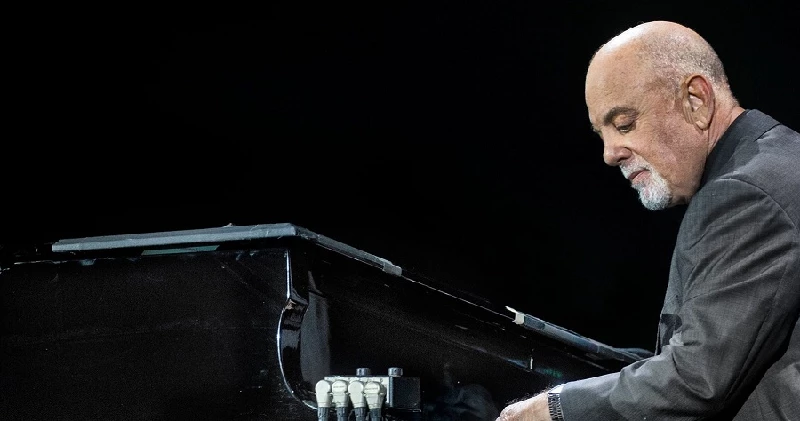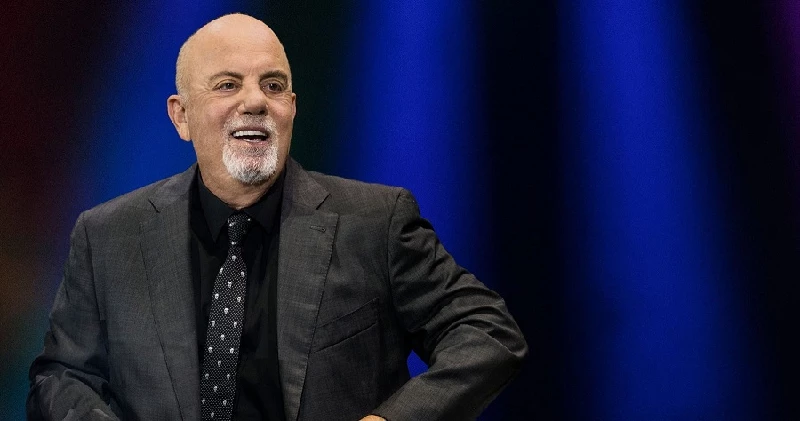 intro
Lisa Torem enjoys Billy Joel's return to his Madison Square Gardens monthly residency after a twenty month absence because of Covid.
interviews
---
Interview (2015)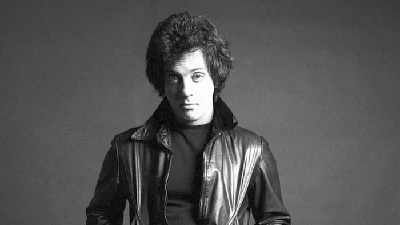 In this archive interview from 1990, Nick Dent-Robinson talks to songwriting legend Billy Joel about his long career
Pennyblackmusic Regular Contributors
---