---
published: 23 / 12 / 2021
---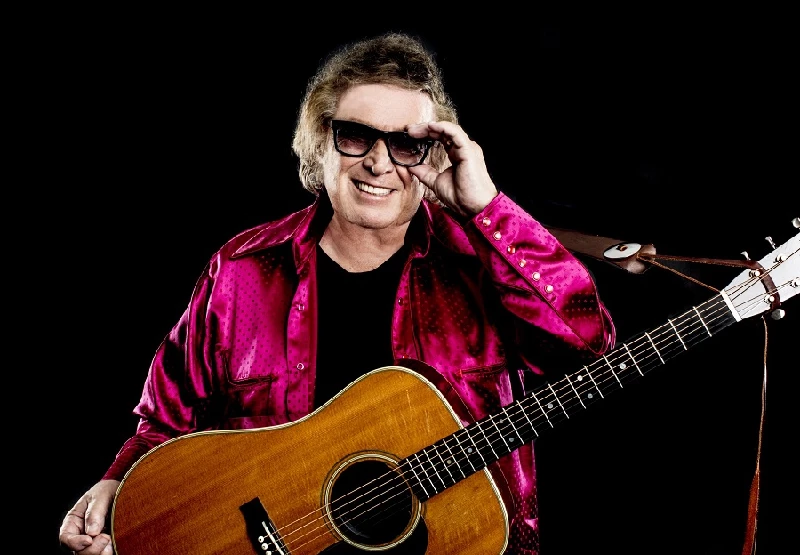 Although our interview only lasts for fifteen minutes, Pennyblack can nonetheless boast that we can disprove two myths that have followed Don McLean for decades. The first comes early in the interview when we ask him where the lyrics behind 'Vincent'- his commemorative vignette of a painter lost in creative withdrawal- originated from. "I don't where that came from," he says. "I don't know where any of it comes from. I just follow the idea like a bloodhound, but I never know where these things come from. This never gets printed, because nobody ever believes me." Can we print it? "I wish you would!" The second comes later, when we ask him if he feels more comfortable playing piano or guitar? "I don't play piano. That was written down a long time ago, but it's incorrect. I play five string banjo, and six string guitar, but I don't play the banjo that much anymore. I don't play piano, [but] I'm glad you're getting all these down - it's time someone got this right!" He chuckles, clearly relaxed at his position in life, but grows a little quieter when we ask how he feels fifty years after releasing the seismic American Pie. "I'm tired," he cackles. "How does that happen? Startling amount of time goes by when you're older, when you think something that happened two years ago actually happened seven years ago - ten, even! But fifty? That makes me sound like Abraham Lincoln, or something! There's a lot of great albums from that year, so a lot of good artists released their work in 1971. All sorts of really good albums: 'Blue', 'Tapestry', Eagles, Marvin Gaye.." If his songwriting career had not taken off, McLean would make a good historian, and he makes a number of shrewd comments in his guise as a "musicologist." "The Sixties was an exciting time, and so was the Fifties, actually. I mean, there was Elvis, but Sinatra was also in a very good place- making a lot of 'Big Band Music'. Then, the Sixties happened, and the singer-songwriter thing happened, and I came in at the end of that. So, that was the early Seventies, and then disco happened, so people either made a 'Hard Right', or a 'Hard Left' away from that." He confirms that 'Everyday' (his jaunty pop number that still makes its way into his live set) was written by Buddy Holly (who inspired the towering 'American Pie' title track), and credits Paul McCartney's reverence for the artist (The Beatles' name, was in fact, a homage to Holly's backing band, The Crickets.) "The Beatles were very much influenced by Buddy Holly, as were The Stones. All those English bands - English and British bands - that started playing rock 'n' roll, they were always careful to remember the country it came from. Rock'n' roll started in America." Curiously, The Beatles and The Rolling Stones were credited with reformulating rock'n'roll, while Elvis Presley's biggest fan base was located in the United Kingdom. Between these influences stands Fred Astaire, affable and melodic, yet typifies McLean's music as much as any other artist. "The inspiration for 'Wonderful Baby' came from a baby in my first wife's family. I can't remember who it was, but I thought 'This is a cute baby.' And it was inspired by Fred Astaire, because I was listening to a lot of Fred Astaire. I had a double album of his, with all this great stuff from the Thirties, and done in this snappy style. 'I'm Putting All My Eggs In One Basket', 'Isn't It A Lovely Day?' - all these songs. He later recorded it himself, actually. He recorded it in England, and there is a plaque there that I saw written: 'Wonderful Baby recorded by Fred Astaire.'" As it happens, Astaire wasn't the only aging singer who found a new lease of life past the White Cliffs of Dover. "Fred Astaire and Bing Crosby went over to record albums in England. They made one separately from one another, and then they made one together." Was this concurrent to Crosby's duet with David Bowie? "It must have been. David Bowie could not have been further apart from Bing musically, so the idea can't have come from him. Bing was a massive star, from the Twenties up until the Fifties even. Frank Sinatra came along in the late Forties, so he was also big, but Bing stood around like the 'Grand Master'. But he hadn't enjoyed success in some time when [he recorded the duet with Bowie], besides some Christmas specials. I saw Bing performing at the Uris Theatre before he died in 1976, or 1977, in Spain. In the video with Bowie, he looks old and shrivelled, but still he sings beautifully." He promises us a show in Dublin, and when we ask what fans can expect from the shows, his answer is simple. "They can expect me to sing in good voice. There will be songs sung from albums they have, there will be songs sung from albums they don't, and there will be new songs." During our interview, he quotes extensively from The Bard, and even wrote a song based on one of Shakespeare's works. "I was taking a holiday with my family, and I brought a book of poems. It might have been all Shakespeare poems, but I found the poem 'Lovers Love The Spring'. I thought, 'That's a lyric to a song'." Much like The Bard, McLean is the subject of a forthcoming documentary. "It's called 'The Day The Music Died.' So, it follows from when I was born to that song. It's very clever, and the guys behind it have sent me a reel, and it looks very promising. There's a book out too, and it's basically all part of the same thing." Looks like fans are set to see McLean de-mystify himself even further! Don McLean 50th Anniversary of 'American Pie' tour tickets are available via https://donmclean.com.
Label Articles:-
West of the Sun Records (2)
Band Links:-
https://donmclean.com/
https://www.facebook.com/DonMcLean/
https://twitter.com/donmcleanonline
Play in YouTube:-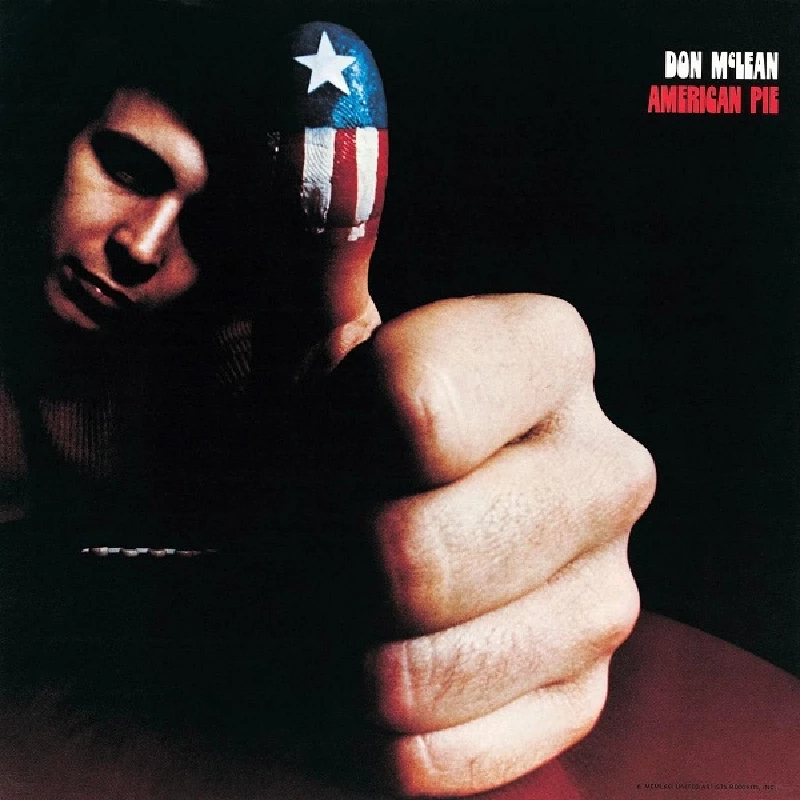 intro
American singer-songwriter Don McLean speaks to Eoghan Lyng about the 50th Anniversary of his classic hit 'American Pie', his fascination with musical history and the surprising influences of several of his songs.
live reviews
---
Libbey Bowl, Ojai, 17/8/2019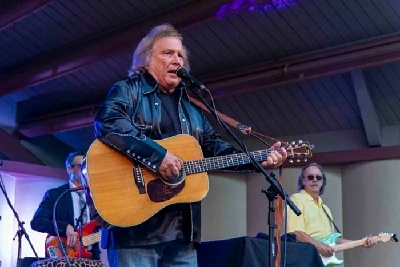 L.Paul Mann watches and photographs veteran folk rocker Don McLean at the Libbey Bowl in Ojai in California.
Pennyblackmusic Regular Contributors
---