---
published: 8 / 12 / 2021
---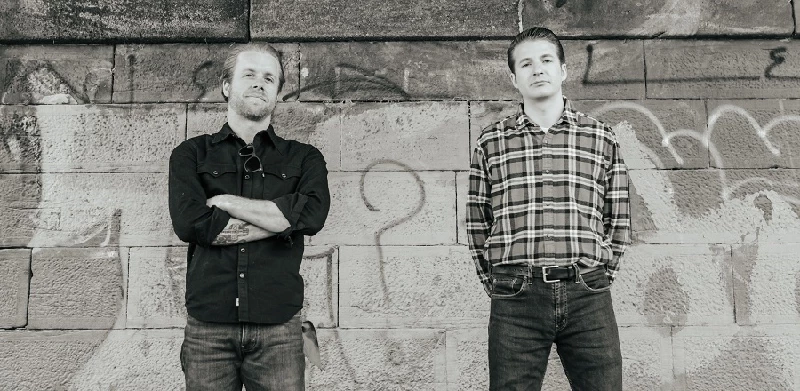 UK-based The Burner Band have released their debut album, 'Signs and Wonders', a mix of country, bluegrass and rock'n'roll, to much acclaim from the Americana and Country Music scenes. Hailing from Leeds, guitarist and vocalist Lewis Burner, after previously releasing two much-admired solo albums, has teamed up with double-bass player Ian Blackburn and together with other fine musicians are on the road playing to enthusiastic crowds. Pennyblackmusic caught up with Lewis Burner. PB: 'Signs and Wonders is an excellent album. How did you come to team up with Ian Blackburn? What was Ian doing before he started to work with you? LEWIS BURNER: I've been friends with Ian for about twelve years. We met through mutual friends, including Serious Sam Barrett. We used to run an open mic/jam night at a pub in Leeds but mostly played classic rock and rock n roll in those days. Since releasing my first solo record in 2018, he's often joined me for gigs, along with my dad on banjo. The band grew from there. Ian also plays with the Leeds City Stompers, who mostly play old blues music. PB: Which musicians have influenced you? Have you always leaned towards Americana or was it a process of discovery? LB: I was lucky enough to be brought up on a heavy diet of bluegrass, Irish music, some country music, The Beatles and Buddy Holly when I was growing up. My mum and dad had a bluegrass band together, along with my Uncle Bryan, who's not an actual relative. I used to be taken to their gigs and about five or six bluegrass, roots or folk festivals in the summer around the UK – places like Edale, Iron Bridge, Conwy and Silsden in Yorkshire. I loved the music but preferred messing about in streams so I definitely didn't realise how lucky I was. I took my own path and got into punk a bit later on. I was thirteen when I joined my first punk band, before I knew anything about it. I got the gig because I could sort of play drums. Skating and punk were huge in the UK at that time and bands like Green Day, Offspring and Rancid opened the door. I've always been in bands, apart from a year or so in my mid twenties when I was quite ill. In my twenties, I started going to more folk and bluegrass sessions with my dad, who plays banjo, trying to back him up on guitar. I kind of got hooked then, realising I got the same kick out of hard driving bluegrass as I did with rock n roll. I got obsessed with Hank Williams, Doc Watson and more modern bands like The Steeldrivers. I've never really understood the term Americana as it seems very much like a catch all. Eventually, I worked up enough courage to actually sing in front of people at these folk sessions, and my dad, wife and I started a band called Backyard Burners who mostly played a lot of Hank Williams, Johnny Cash, some bluegrass standards and the odd Rancid song. This is what morphed into my solo albums and then The Burner Band. PB: You have been touring around the UK. How do audiences compare in different areas, for example where do you find there is more enthusiasm for country and Americana? LB: I don't think it's ever been more popular, which I couldn't have predicted. We can be a bit weary of acoustic music in this country, perhaps with good reason. It's very different in Ireland. They have a deep love of country and bluegrass music and are very accepting of people wanting to play guitar in the pub, even if it's not prearranged or a "gig" as such. PB: Do you play any other instruments apart from guitar? And which guitars do you favour for playing live and recording? I started on drums around the age of ten. I had no interest in anything else until I was about fourteen when I started messing around on bass and electric guitar. I took up banjo about five years ago and consider myself an absolute novice. I also attempt to play the harmonica and the Irish bouzouki which is a beautiful sounding instrument. PB: A lot of Americana musicians prefer old-fashioned recording techniques for a more authentic sound rather than relying solely on new methods. Where do you stand on this, or do you mix things up? LB: For years, I've enjoyed making demos at home and since getting a decent microphone, a lot of these tracks end up making the final album. I did this for my two solo albums as well as 'Signs and Wonders' – the guitar, banjo, telecaster and probably some other things were recorded at home. 'For Dog Songs,' I took this to a great friend of mine called Grant Henderson at Loom Studios. He mixed up and recorded the drums and vocals. 'Dark Wheels', my second solo, was completely recorded at home but mixed in the studio. It's just what works for me creatively as well as financially. Having said all that, it would be great to record in a more traditional way and see how it came out. PB: Do you have any plans to tour abroad, for example in Europe or the US? I can see you going down a storm in Nashville! LB: We'd love to play anywhere we were invited to, but have no concrete plans as of yet! PB: You are touring along with Serious Sam Barrett - what is your connection to him? LB: I first saw Sam play about fifteen years ago, in the Packhorse Pub in Leeds with David Broad. I absolutely loved his playing even though it's not bluegrass, it very much reminded me of a lot of the songs I'd heard growing up. I think that helped plant seed about trying to play acoustic music at some point, as I was pretty much dedicated to making a loud racket at that time. He's a great lad and a fantastic songwriter. PB: Tell us about your song writing process - inspiration, how you fit your lyrics to a tune. LB: I've no set rules but it tends to be lyrics first. I want to be happy with the lyrics before I attempt to hammer it into shape. If it doesn't happen quickly, I usually leave it and sometimes come back to it a few weeks later. PB: What are your plans for future recordings? LB: I have a load of songs I was possibly going to use as a solo album but I think it might be more fun to do another The Burner Band record, with some of Ian's songs too. Hopefully they'll be another record or maybe two, next year, all being well! PB: Thank you.
Band Links:-
https://www.facebook.com/lewisburnerleeds/
Play in YouTube:-
Have a Listen:-
Picture Gallery:-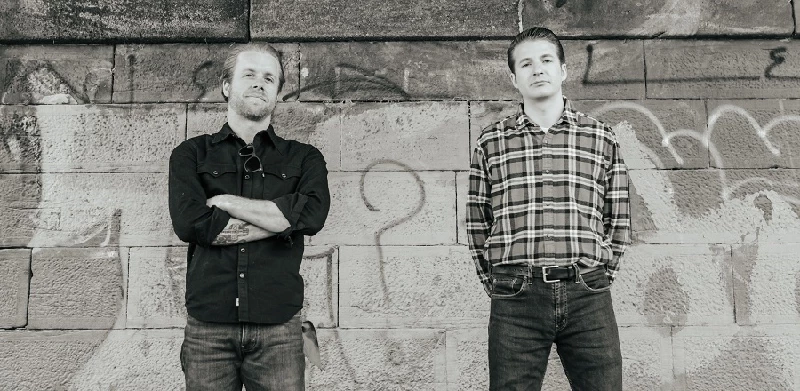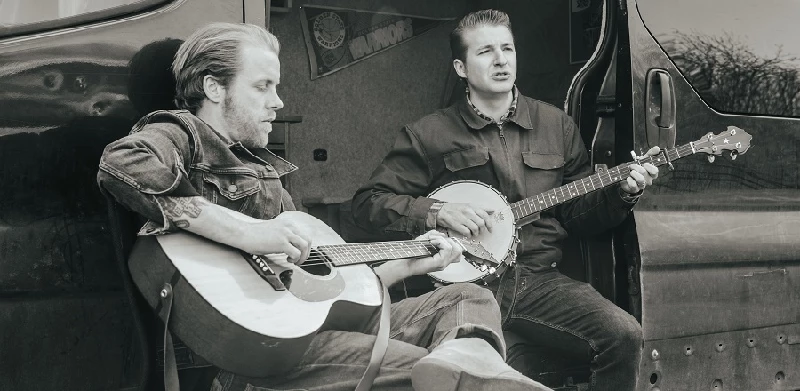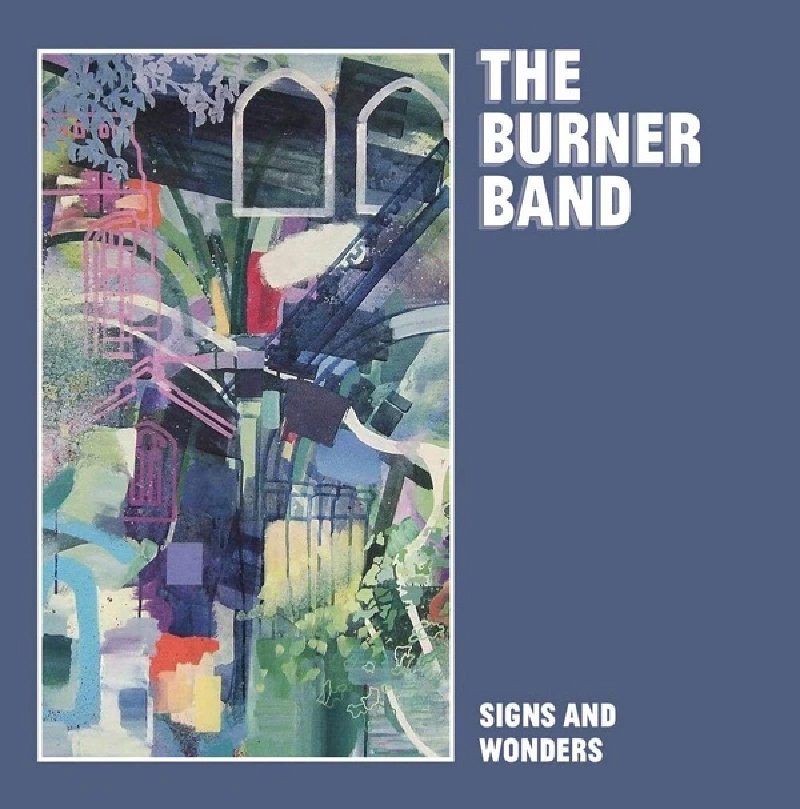 intro
Leeds-based musician Lewis Burner talks to Julie Cruickshank about his two solo albums, his new group The Burner Band and their debut album, 'Signs and Wonders'.
Pennyblackmusic Regular Contributors
---