---
New Order
-

Heaton Park, Manchester, 10/9/2021
published: 7 / 10 / 2021
---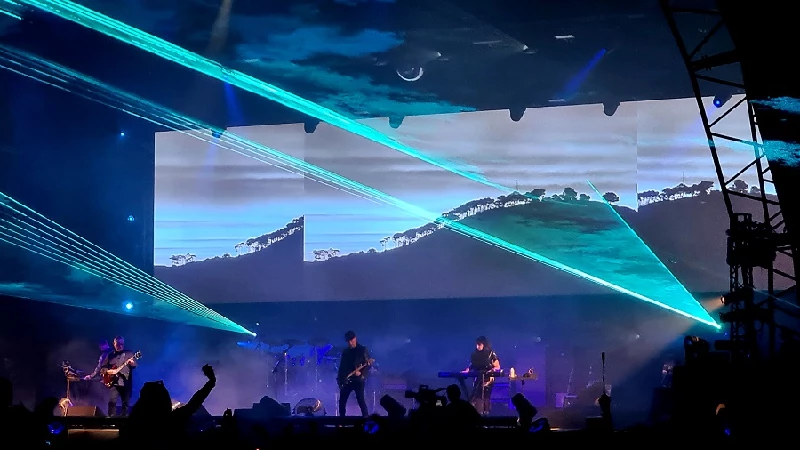 It's been a while since New Order last played their native Manchester. Over four years, to be precise. Back then, in July 2017, it was a far more intimate affair as the band played a series of five sell-out shows at the former Granada Studies, accompanied by a 12-strong synthesiser ensemble from the Royal Northern College of Music. After that, having toured the world, like all bands, they have been forced to take an extended break due to COVID-19. Since then, they've been quiet on the studio front, filling the void between their last studio album, 2015's 'Music Complete', with a couple of live albums and the sole new material in the shape of a new single last year entitled 'Be a Rebel'. Anyhow, back to the now. Having missed support act Working Men's Club and caught the tail end of Hot Chip's set, due to a long walk and very slow queues, by the time New Order took to the stage my appetite to re-engage with enormo-gigs is starting to wane. At least it isn't raining, right? Let's take some solace in that. And the 35,000-strong crowd, a mixture fans new and old, look really up for it. Behind us, a trio of younger fans are getting in the mood. Jake, on leave from the army, shows me his 'Unknown Pleasures' tattoo and tells me his dad got him into the band, and his friend, Hannah, gives me a free pint of Carling as they over-bought while they were at the bar. Things are looking up. After that the only way is up. From the moment a bespectacled Bernard walks on stage, declares, "Okay, let's have a party," and launches into rousing set opener 'Regret', neither band nor crowd look back. It's the start in a masterclass of how to play big festival-style gigs. New Order are no strangers to adversity, and on this showing they've come out fighting. "It's been a terrible year-and-a-half. Let's make up for it starting tonight," declares the band's 65-year-old front man, as the crowd feed off his enthusiasm. 'Age of Consent' predictably, gets the home crowd singing along, but it's the reworked and reinvigorated version of album-partner 'Ultraviolence' that surprises and thrills in equal proportions. The high-tech nature of the show helps bridge the gap between the vast crowd and the band, not known for their on-stage histrionics. Lasers flit and strobes flicker out into the throng, all perfectly synced along with the footage on the video screens. Crowd-pleaser after crowd-pleaser is adeptly dispatched. A rousing 'Ceremony' followed by a majestic 'Your Silent Face'. It's hard for them to put a foot wrong. Even the lesser-known 'Guilt Is a Useless Emotion', a brave choice given the songs they don't play, is still warmly received. New track 'Be a Rebel' brings things bang up-to-date and while not breaking any new ground sonically, sits nicely with the rest of the set. The positive mood continues with Sumner posing the question "Isn't it great to be alive again?". The trio of a reinvigorated 'Sub-culture', 'Bizarre Love Triangle' and 'Vanishing Point' haven't dated and showcase the band's more electronic side. Having played Halifax a few days previously, it's only their second show in a year-and-a-half. A period over which Barney caught COVID-19; "It's a little bit weird, I'm sure it's weird for everyone here as well, but you know, fuck COVID, we can beat it". The sixteen-strong set is rounded off with an extended 'True Faith', a timeless 'Blue Monday' and the band's signature-tune 'Temptation' as the crowd sing along with Barney's fragile but honest vocals. But of course they are coming back. They hold back the songs of their former band, Joy Division for the encores. As their former singer Ian Curtis peers down over the scene from the big video wall behind them, 'Decades is somewhat butchered, its ethereal fragility lost in the mix somewhere. 'Transmission', however, translates much better with it's driving bassline and simple and effective chorus line. Saved for last, predictably, is 'Love Will Tear Us Apart', a song that has long passed into the folklore of Manchester music. It doesn't even matter that Barney's vocals go a bit awry as the crowd sing along in unison with him. It's a special moment when band and audience are one. And then they're gone. It's been a triumphant home-coming gig for them. How long they can maintain this level of performance remains to be seen as there not getting any younger. But Stephen Morris, in a NASA T-shirt, didn't drop a beat all show and keeps New Order's sonic juggernaut rolling for now.
Band Links:-
https://www.youtube.com/user/neworder
https://instagram.com/neworderofficial/
https://www.facebook.com/NewOrderOfficial
https://twitter.com/neworder
http://www.neworder.com/
Play in YouTube:-
Have a Listen:-
Picture Gallery:-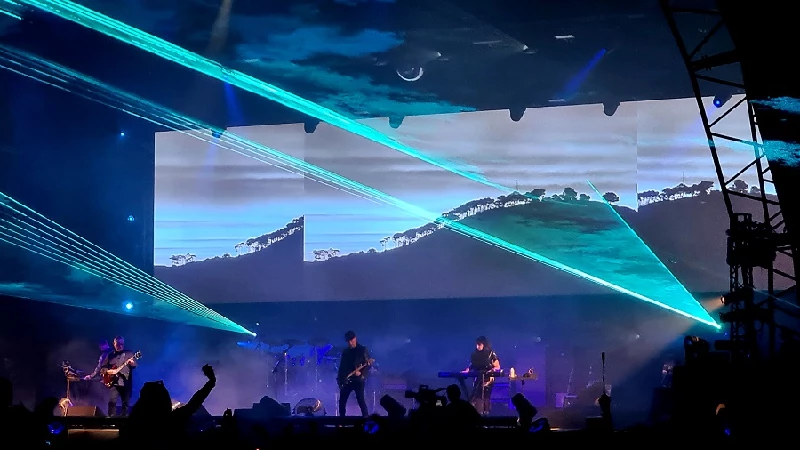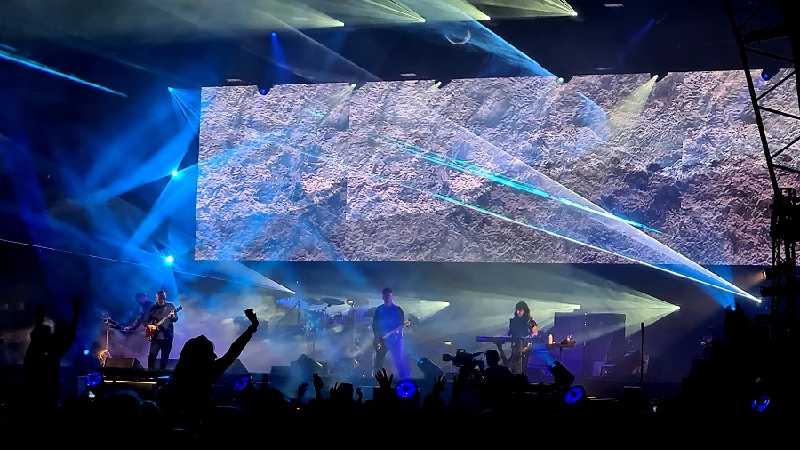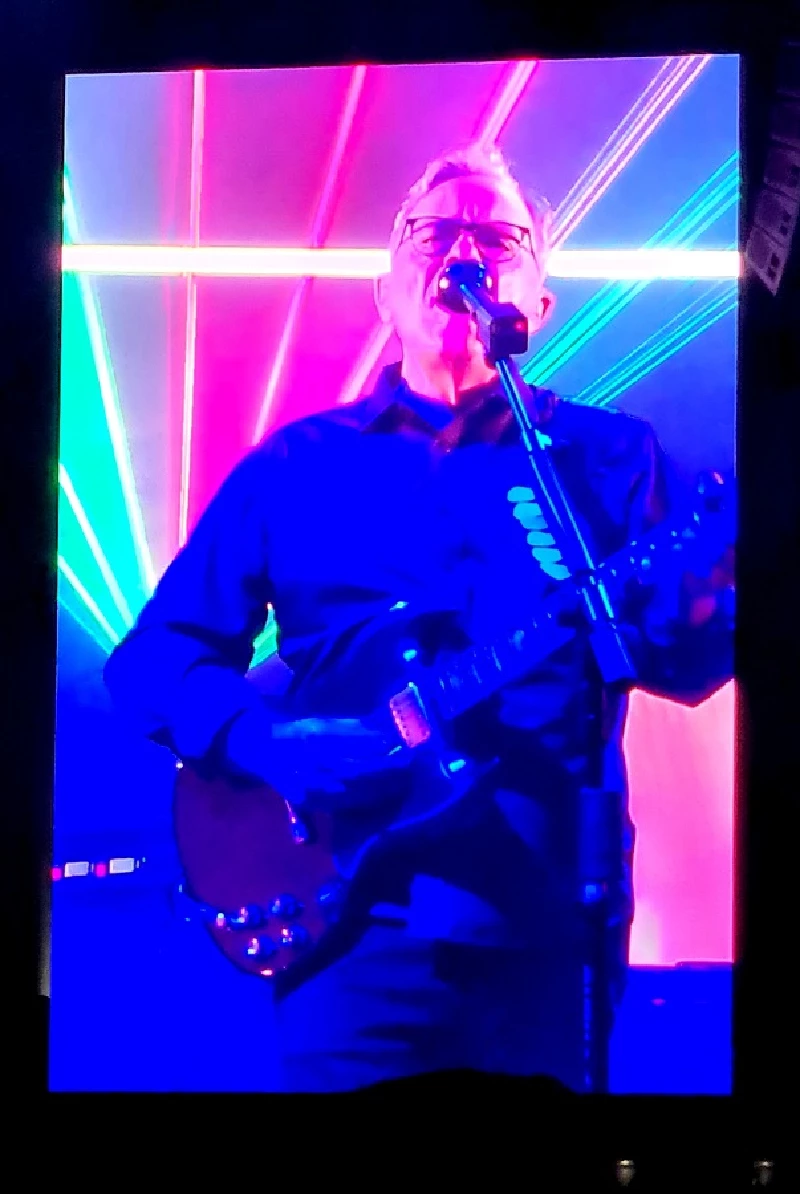 intro
Denzil Watson watches New Order play a gripping set at Heaton Park in Manchester in their first home city gig in over four years.
interviews
---
Interview (2006)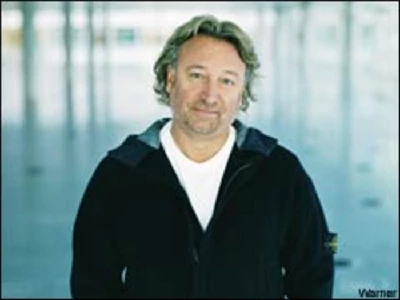 Mark Rowland talks to New Order and Joy Division bassist Peter Hook about his new career as a DJ at one of his sets in Carlisle
live reviews
---
London Finsbury Park, 9/6/2002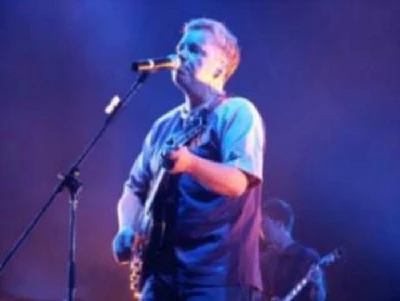 Despite near storm conditions, and getting absolutely soaked, Olga Sladeckova reaches near "boiling point" with excitement at New Order's only outside concert of the year
features
---
Ten Songs That Made Me Love... (2015)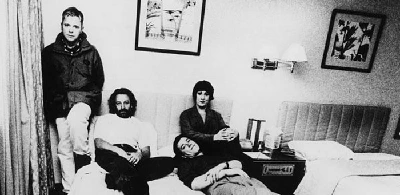 In our series, in which our writers write about ten songs that made them love a particular band or artist, Mary O'Meara reflects on her favourite New Order songs
related articles
---
Nicky Crewe: Feature (2015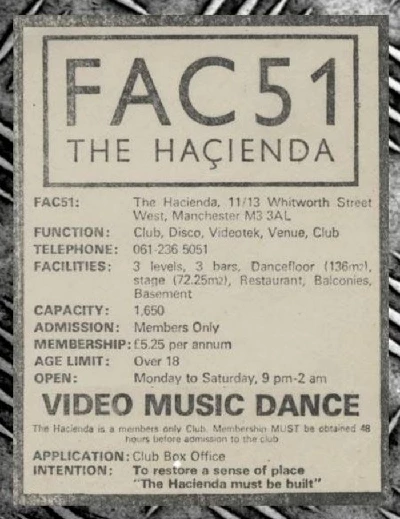 Nicky Crewe reflects on what she both remembers and does not remember about knowing from her teens Factory Records boss Tony Wilson and working the door at the legendary Russell and Hacienda clubs
Pennyblackmusic Regular Contributors
---