---
published: 7 / 10 / 2021
---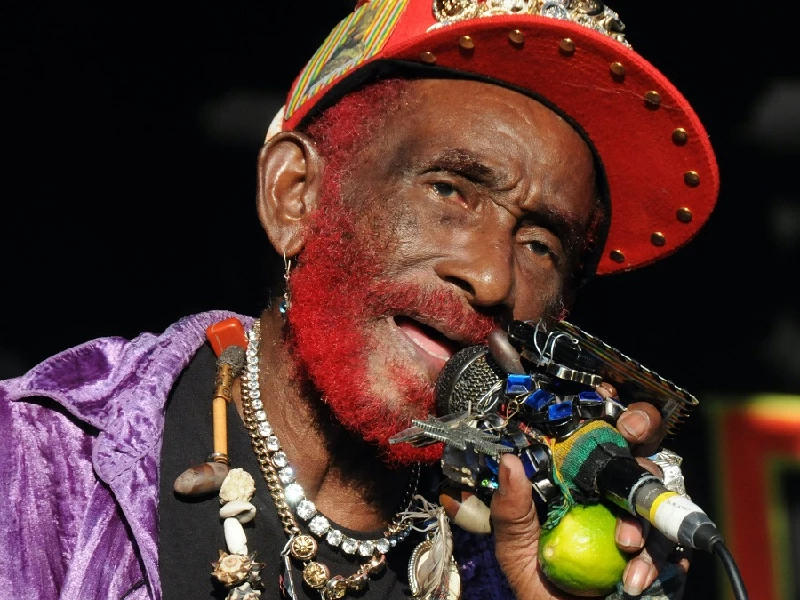 At the age of 85, Lee Perry passed away in August in the Lucea Hospital on his beloved native island of Jamaica. Remigrated after about thirty years in rather luxurious Swiss exile during the pandemic, he felt Switzerland too cold a country. Fame and acclaim have never been overly generous to Perry's genius. In his teens, he fled his home village to work his way up from studio engineer, gifted musician and singer to become one of the most imaginative music producers ever. Lean and small, Perry remained rather shy about his talent, and more like he'd let his mind run free on how he'd be the right one. The right one for just about any job, though he never shied away from dressing up, prancing like a clown. Truth of the matter, Lee Perry is a genuine genius. Dead or alive. Word witty, Perry would fool foreign journalists. He left them clueless, yet this led to the focus on his appearance, such as when he dressed like the Super Ape. Unable to catch Perry's stream of consciousness, journalists would sooner decide to mark him an idiot. Thankfully he survived many of these twats. Success at a later age did not spoil him. As soon as concerts around Europe were announced, they would sell out in a matter of hours. Be it adolescent dubstep DJs or established performers, none could resist the chance to perform with God Almighty. One of the 20th Century's true geniuses, Lee Perry shaped music in the same way that Captain Beefheart and Debussy did. Rescaling and rearranging rhythms without any effort, he would twist and turn music as if on a whim, yet he almost always knew exactly what he was doing. His proverbial intake of Jamaican marijuana has never been examined, yet he lived life to the full until the grand age of 85 on roast fish, cornbread and collie weed. His hyperactive braincells lived a long and healthy life. Perry's freeform rhyming, streams of consciousness in their own right, was often considered as entirely random, but in today's information society his associations work like primary algorithms. Few people's minds have expanded and elaborated to this extent. Until Perry set fire to his Black Ark home studio, he recorded with Jamaica's most marvellous singers: Max Romeo, The Congos, The Melodians, The Meditations, The Heptones and Junior Murvin, though Murvin's finest recording, 'Cool Out Son', goes to the credit of Joe Gibbs. Perry's production of Murvin's 'Police and Thieves' comes a close second,. Perry worked with Gibbs, Augustus Pablo, King Tubby and in more recent years with Adrian Sherwood and The Mad Professor. Perry inspired generations. To dub or be undubbed. Signed to Mango through Island Records in the UK, his Junior Murvin and Max Romeo LPs established a hallmark. With a few notable chart entries under his belt already, such as Susan Cadogan's cover of Millie Jackson's 'Hurts So Good', his fame started to spread. Lee Perry was embraced by the musicians he had inspired. Rather like father to grandson to son, young dubstep kids felt privileged to get the chance to record with this seemingly immortal dub legend. Only a few years ago he was assigned to do a commercial for Dublin's Guinness beer; his imagination knew no end. Perry was a wacky poet too. The genius - at this stage the word can't be mentioned often enough - was also the originator of associative babbling. Lee Perry foresaw how soul, calypso and blues music would merge, then invented, abstracted and converted riddims into dub. With the help of the Ariwa and On-U Sound labels in the UK, plus of course John Peel's unceasing support, Perry bridged the gap between them. He was nearing his 60th birthday when junglists inspired by the likes of Adrian Sherwood and The Mad Professor lined up. God forbid, even The Prodigy used a Lee Perry sample. For a man of his stature and age, Perry remarkably kept his calm. He originated so many styles and is one of the very, very few musician artists to last a lifetime. The sheer thought he might eventually die never crossed my mind, perhaps in the same way that you'd like to think one's parents or siblings live forever. During his later years, Lee Perry's sway seemed to have dubstepped in perfect line with the times. He paved the way for instrumental electronic music of the 21st century.
Band Links:-
https://en.wikipedia.org/wiki/Lee_%22Scratch%22_Perry
Play in YouTube:-
Have a Listen:-
Picture Gallery:-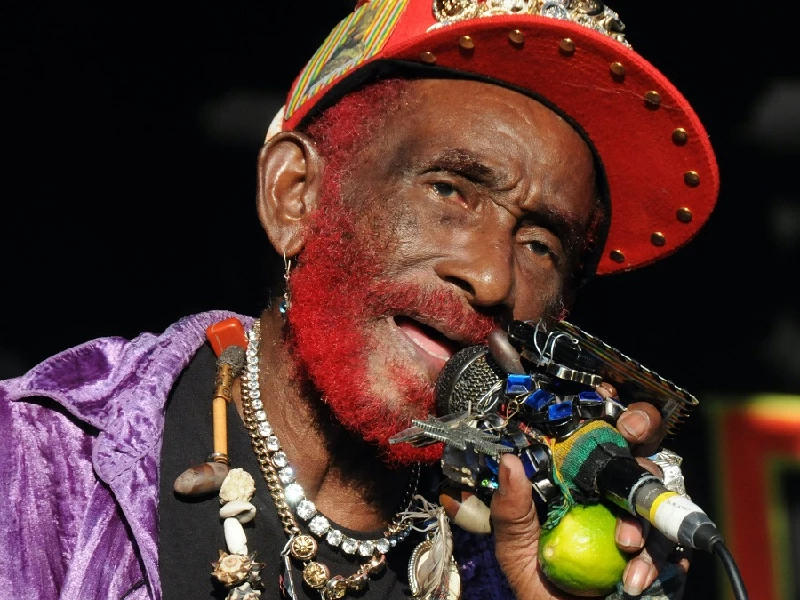 intro
Maarten Schiethart looks back on the life and career of Jamaican producer and musician Lee "Scratch" Perry who died in August.
reviews
---
The Mighty Upsetter (2010)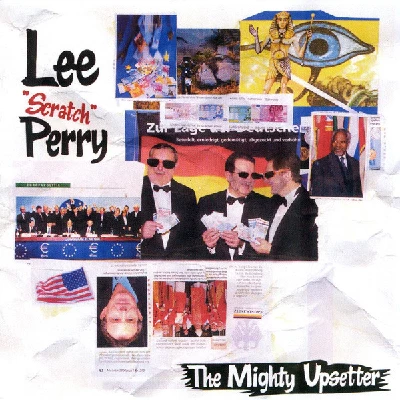 Flawed, but remarkable latest album from living legend Lee Perry which finds him moving away from dubstep and returning to his reggae past
Pennyblackmusic Regular Contributors
---