---
Killers
-

Pressure Machine
published: 22 / 9 / 2021
---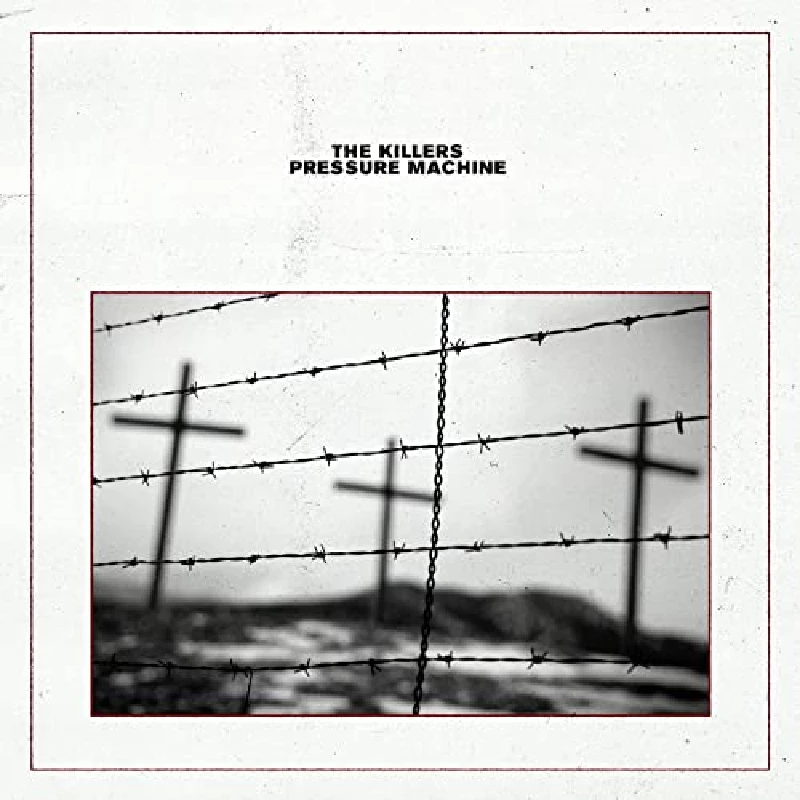 intro
Cinematic and reflective new album from The Killers, which was inspired by frontman Brandon Flowers' return to his small and conservative home town in Utah.
When The Killers released their last album 'Imploding the Mirage' in autumn 2020, they were about to take this on a world tour, which the pandemic stopped. Their new album 'Pressure Machine', a cinematic, musical snapshot of American rural life, emerged from their enforced inactivity. The focus of this new album is the return by frontman Brandon Flowers to his hometown Nephi, population 6,000, a rural community in stark contrast to Las Vegas, where The Killers were formed. Inspired by Flowers' teenage memories and character studies, the eleven tracks on their seventh album, reflective and characterised by a fine feeling for scene-setting and narrative, are interspersed by spoken commentaries by Flowers' fellow Utahns. Themes include: the small town's major drug problems in 'West Hills'; dashed hopes in 'In Another Life;' homophobia in 'Terrible Thing' where a teenager contemplates suicide in the face of the intolerance of the "barbed wire town", where "culture is king"; domestic violence and vengeance in 'Desperate Things; and ultimately hope in the closer 'The Getting By' about the indomitable spirit of his fellow Utah citizens. Highlights include: the opener 'West Hills' with its acoustic instrumentation, sombre strings and building rock climax; the poignant ballad 'Terrible Thing' with its piercing lyrics: "'Round here we all take up our cross and hang on His holy name/But the cards that I was dealt will get you thrown out of the game"; and the closer 'The Getting By' with its quintessential Killers "outro". 'Pressure Machine' is an accomplished album, stripped back, emotional and lyrical, with songs which Flowers said "would have otherwise been too quiet and drowned out by the noise of typical Killers records". It calls for repeated listening.
Track Listing:-
1
West Hills
2
Quiet Town
3
Terrible Thing
4
Cody
5
Sleepwalker
6
Runaway Horses [feat. Phoebe Bridgers]
7
In The Car Outside
8
In Another Life
9
Desperate Things
10
Pressure Machine
11
The Getting By
Band Links:-
http://www.thekillersmusic.com/
https://www.facebook.com/Thekillers
https://twitter.com/thekillers
Label Links:-
http://www.umusic.co.uk/
http://www.universalmusic.com/
https://www.facebook.com/UniversalMusicGroup
https://twitter.com/umg
Play in YouTube:-
Have a Listen:-
live reviews
---
Arena, Manchester, 14/11/2017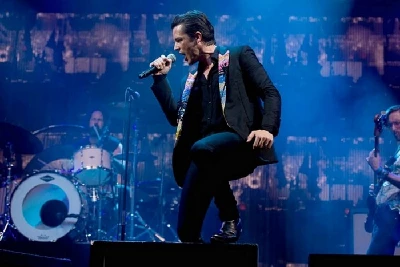 Richard Lewis watches the Killers, visiting the city they call their 'musical spiritual home', turn in a stunning career-spanning set to a rapturous capacity crowd at Manchester Arena.
favourite album
---
Hot Fuss (2004)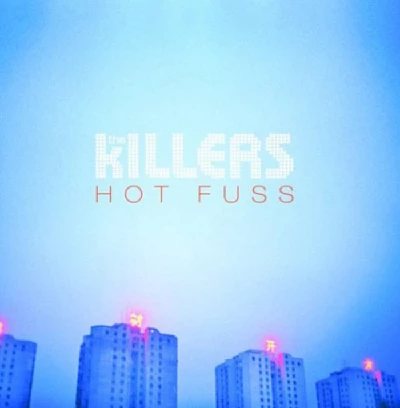 Released in June of this year, Las Vegas' act the Killers debut album, 'Hot Fuss', has brought the band much acclaim and continues to sell well. Anthony Strutt explains why it is one of his records of the year
Pennyblackmusic Regular Contributors
---