---
published: 8 / 12 / 2021
---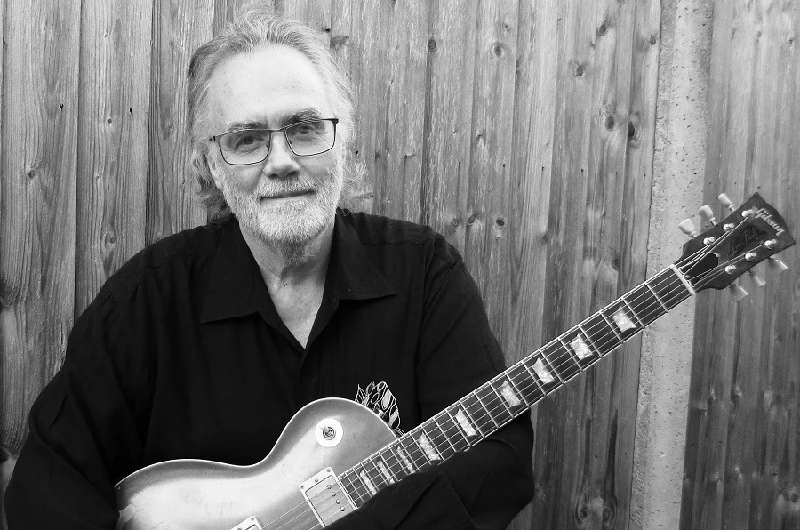 Guitarist Brinsley Schwarz first came to public attention with an eponymous band, which also featured Nick Lowe and are now seen to be one of the originators of the early 70's pub rock movement. The group's first two American shows in 1970 at the Fillmore East in New York in support of Van Morrison have gone down in legend as being disastrous. Its members as a result of visa problems only arrived in the States only hours before the first show, and then allegedly played a faltering set on unfamiliar equipment in front of an audience of pre-invited and unsympathetic journalists, who subsequently published a flood of negative reviews. Schwarz, however, has a different take on events. The band went on to tour in support of Paul McCartney's Wings, and released six albums before splitting in early 1975. Schwarz then went on to join the much acclaimed rock band Graham Parker & The Rumour, staying with them until they split in 1981, and then rejoining them when they reformed in 2011. Schwarz, who is now 74, self-released his first solo album, 'Unexpected', in 2016, and how now followed this with a second album. 'Tangled', which has come out on Fretsore Records. 'Tangled' consists of ten songs of classic singer-songwriter material. It is opened with the breezy 'He Takes Your Breath Away', and is closed with 'All Well', which split into two parts opens with Schwarz playing an ukulele alone and then surges into a band number. In between there is the brooding 'Stranded', a stripped down cover of Graham Parker's 'Love Gets You Twisted' and the comic country rock of 'Storm in the Hills', in which a man comes to town after living for twenty years in the hills and finds the world changed dramatically not for the better by technology. Pennyblackmusic spoke to Brinsley Schwarz about his long career and 'Tangled'. PB: You had begun your solo career by writing songs simply for yourself. At what point did you decide to take them into the studio? BS: I had tried writing songs in the mid-80s but was never able to finish them and they would never come too much. I also hadn't been a musician professionally since 1990 and was working as a guitar repairer, so I had never really contemplated making an album. When Graham Parker called us all up in 2010 and said that we were all going to be doing The Rumour again, that had a pretty profound effect on me. I also just before then got Steely Dan's album 'Two Against Nature' and, after struggling with it which is normal for a Steely Dan album (Laughs), I started listening to that while I was working at repairing guitars at home. I had to listen to that three times a day. I could barely listen to anything else, and for some reason - I don't know really why - that started me writing songs. There were days in which I would write two complete songs. So by the time Graham Parker & The Rumour started up again I had maybe twelve, thirteen songs that I had written, and that I was mucking around with at soundchecks and things like that, and I met James Hallawall, who is a keyboard player and who had played with Graham and I in the mid to late 1980s, and he said, "I've got a little studio in Richmond. Why don't you come down and we will record a song?" So, eventually I did that. It went unbelievably well. Everything sounded better than I expected it too including my voice, and after we had finished the one song James said, "Great! What else have you got?" I started playing other songs, and he said, "Well, we could record an EP," and that very rapidly expanded into an album, and when we finished that album 'Unexpected' earlier than expected we had recorded at least another additional four songs already, so we carried on and recorded this album. It was not a conscious thing. It was just one of those things which happened and occurred. PB: Do you see 'Tangled' then as the natural extension to 'Unexpected? BS: Yes, in fact there are songs waiting which we recorded for this album which we are moving to the next album. There is a very natural flow from 'Unexpected' into 'Tangled'. There are songs as well that I recorded for the first set of recordings which are still not released, and two of them at least which are ready and mastered. PB: 'Storm in the Hills' is about someone coming in from the back of beyond to town for the first time in twenty years and struggling with a world that is now dominated by technology. How much of it was influenced by the fact that as you are getting older it is not as easy to adapt to technology and changes in the world? BS: I am looking at it as lightheartedly as possible in that song, but really it is a very angry song. I struggle with technology and am pretty angry a lot of the time about it. I am taking this phone call on a landline because I don't trust myself with my mobile phone. My local bank shut down and I now have to drive miles to get to my nearest branch, but I am not interested in online banking as I don't trust it. I got a message from Google yesterday saying that I needed to verify my identity, and I thought, "Well, I don't know it is Google. How am I supposed to know that it is Google?" With an online business, you don't know who they are. You don't know who you are talking to and there is no one there either. If they are there on the High Street, you can go there and get some help by talking to someone. ' 'Storm in the Hills' is a Randy Newman-esque look at things. I use the guy who hasn't been in town for twenty years as a way of saying how odd life has become to some people (Laughs). It is definitely a strange situation. PB: 'Tangled' consists of nine originals and one cover. Why did you choose to record 'Love Gets You Twisted'? BS: It is my favourite Graham Parker & The Rumour song ever since I first heard it. I was just playing it one afternoon and I rearranged it and that rearrangement happened out of the blue. I was just playing it, and both those two chords seemed to go together, and I thought, "That's interesting. I could have a go at this." And so I scaled it down, which is something James Hallawell tried to get me to do in the studio when we recorded it. We also played it a lot slower than the original record. I was really surprised to find that it is not easy to sing Graham Parker songs and to get the volume and the point about the song across. I am not a lead singer, but I thought that I would have a go and it turned out really well. James got an Everly Brothers thing as well with the piano. It is a great song. I am really pleased to have done it (Laughs) and Graham likes it too which pleases me too. PB: 'Love Gets You Twisted' takes an especially cynical view of love and that is almost matched by 'You Drive Me to Drink' and 'Stranded' . In contrast though there is 'He Takes Your Breath Away' and 'All Day' which open and close the album. Was it a deliberate decision to open and close the album on a more optimistic note? BS: Yes. 'All Day' started off when I bought an ukulele. I wrote three chords and I came up with 'All Day' using those three chords. I had seen a film in which the heroine has an accident and can't remember anything except for the day before. The hero falls in love with her and then has to make her fall in love with him every day over and over again, and if that is not commitment in a relationship I don't know what is. It was inspired by that, so it is a happy little tune and it wasn't until I recorded it and was listening to it that I realised that you could do this in more ways than one. That is where the second part of the tune with the band comes in. It is obviously a completely different treatment, and the way that it goes from one to the other that made it for me the last track on the album. You couldn't really do that in the middle. It found its own place. 'He Takes Your Breath Away' is the opening track because musically it is up, and I didn't want to start the album with 'Stranded' which is a thoughtful, gentle song, so that kind of found its way to the front of the album as well. I am not going to say what is about (Laughs), but it has got clues in it about its meaning. PB: What do you think have been the highlights of your career and what are you most proud of? BS: I think going to the United States for the first time and seeing Van Morrison at the Fillmore East in New York in 1970 after what we had been through to get there. It is irrelevant now how good we were or not, but seeing Van Morrison with that band was a serious eye-opener. We were only in the States for three days, three and a half days, but we crammed a lot into that. We were a provisional band and in England it wasn't easy to find good stuff to listen to. You had to be dedicated to finding stuff other than English pop music, whereas in America radio stations played back to back music all the time with no interruptions. When we landed we had been sent a limousine each, and I got in my limousine and the chauffeur had his radio on and he said, "Is this okay?" and I went,"Yeah. Great." It took forty minutes to get to the Fillmore and in that forty minutes they played Van Morrison, Hendrix, Motown, all of this great stuff. and after half an hour with no breaks the DJ just read out the list of who that was and then the next half an hour started up. In England it wasn't like that at all. The DJs would interrupt without finishing the record, and a lot of the records which were being played weren't good at all. It has to be said that those were great records. Those three and a half days including seeing Van Morrison was totally inspiring. Watching Van Morrison do four shows from the side of the stage, that was an eye opener. It changed us dramatically from then on. Playing on a tour in support of Wings in 1973, that was amazing too and occasionally hanging out with Paul McCartney and trying to have a conversation with him which was not the easiest thing to do, not because of him, but because we were totally awestruck by him. We were like "Oh My God! It's Paul McCartney." I met him again in the 1980s and he remembered that I had two daughters and remembered their names which I found totally amazing. The Band came and rehearsed in Brinsley Schwarz's barn. We lived in a big old farmhouse in Beaconsfield. We had seven or eight bedrooms, and we had two families, kids, wives, girlfriends all in there. We had various outbuildings including a big, barn which stood two feet off the ground with wide circular pillars. It was really old and we made that our rehearsal room. We put all our gear in there and would practice all day long. We heard from our record company and they said, "The Band are arriving, and they are looking for somewhere to rehearse, and your place would be ideal," I had to ask several times before it sunk in that it was The Band. I thought the manager at the record company had neglected to tell me the name of the group, and so up they came. They played for about two and a half or three hours, sounding exactly like they sound on record using our equipment which was kind of infuriating (Laughs), and after they had packed up we made sandwiches and got drinks for them. They hung out with us but they were more interested in talking about their families and to the children than about the 'Brown Album' which is what we wanted to talk about (Laughs). Garth Hudson had brought his organ. That was the only part of their equipment that they had brought, and we all sat or stood around really watching him. He played classical into rock into southern and back into classical and for twenty minutes or so solo. It was absolutely spellbinding. That was an extraordinary moment. As for stuff that I have done, there have been some great moments with Graham Parker & The Rumour. There is a track on t'Max', he first Rumour called 'This Town' and, apart from the guitar solo on 'Stranded' from the new album, that solo is my favourite of my own recordings. I nailed it and I still like listening to that. That is probably one of my best moments. . PB: You mentioned that you had recorded songs for a third album. When do you hope to put that out? BS: There are four tracks which are recorded and just need a bit of finishing too, and there are another five or six tracks which are pretty rough recorded. There are also two songs which we are going to record in a few weeks time and which are just written. I don't think that I am going to have anything ready until next year. PB: Thank you.
Band Links:-
https://en.wikipedia.org/wiki/Brinsley_Schwarz
Play in YouTube:-
Have a Listen:-
Picture Gallery:-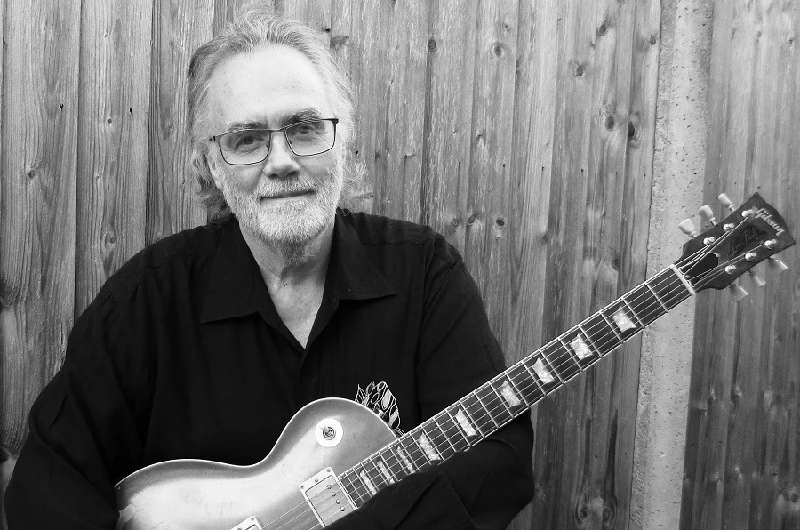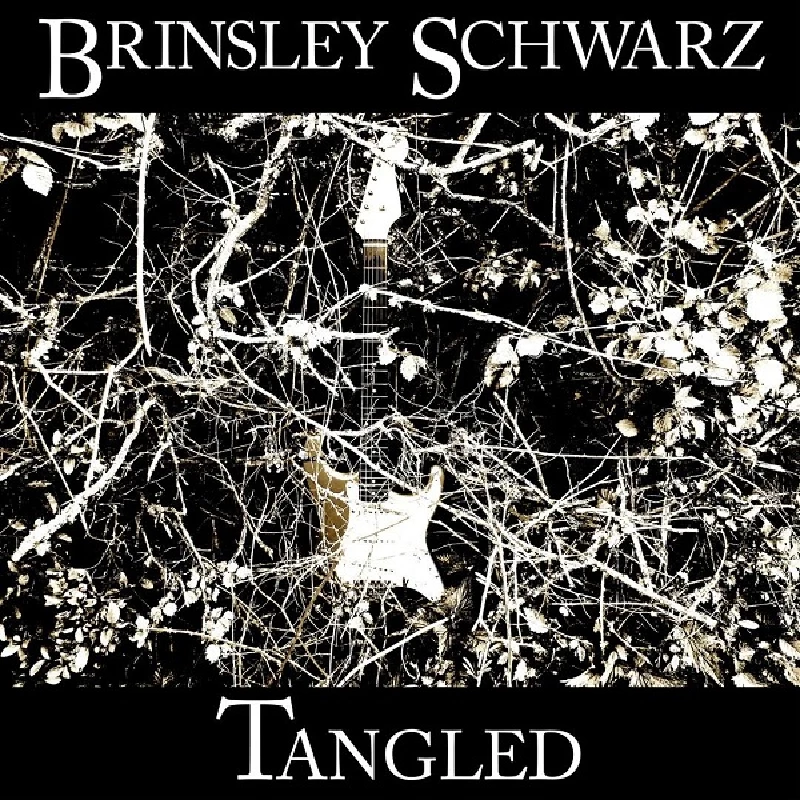 intro
Guitarist-turned-songwriter Brinsley Schwarz talks to John Clarkson about his long career and second solo album, 'Tangled'.
favourite album
---
It's All Over Now (2017)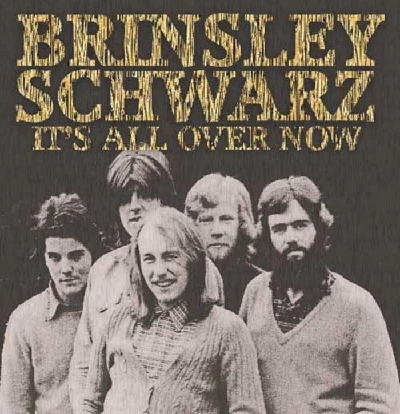 KImberly Bright examines influential rock act Brinsley Schwarz's last album, 'It's All Over Now', which finally sees an official release after forty-two years
Pennyblackmusic Regular Contributors
---