---
published: 29 / 7 / 2021
---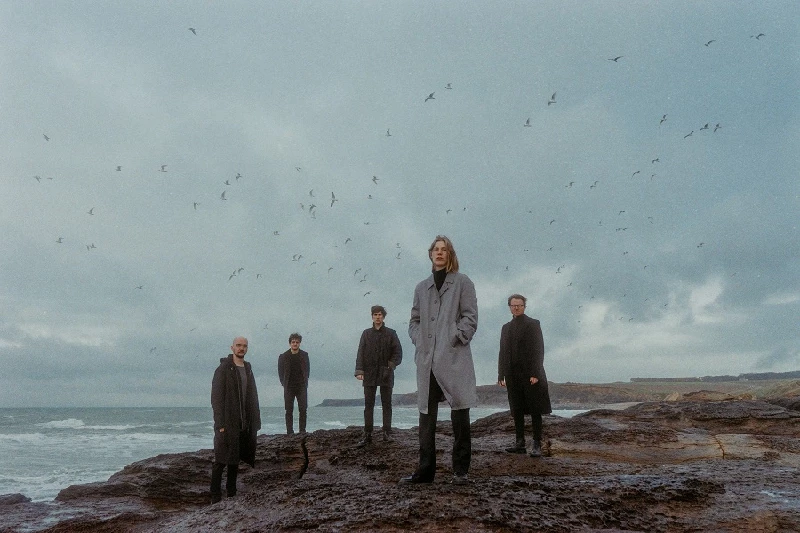 Vocalist Fenne Kuppens is sitting resolutely, while her bandmate Kobe Lijnen wears his jumper and himself with a greater degree of casuality. They are here to discuss 'Several Others,' a seismic rock album that holds several flavours, fusions and timbres. But whatever influences you or I might hear in the record, Robbie Robertson isn't one of them! "The Band who also played with Bob Dylan?" Lijnen asks. "I have no idea. I'm not really listening a lot to seventies rock..I know our bass player is a fan of The Band [chuckles uproariously]. I don't know." One of the newest bands to come from Belgium, Whispering Sons hold a younger, more contemporary sound that matches their youthful complexion. But listening to their album, their work -from the striking vocal interpolations to the piercing keyboard solos-feels pleasantly reminiscent of Pink Floyd. And like the Cambridge quartet, Whispering Sons emerged as a University outfit. "I met the drummer at high school," Lijnen says, " We made a lot of music together when we were in high school.And then we met the other guys in University, where we were jamming with four of us, and we reached out to Fenne, because we needed the frontperson." With her golden locks, and cheeks as jagged as razors, Kuppens is every bit the archetypal frontwoman. Kuppens blushes as her bandmate salutes them from the other side of the Zoom screen. When we ask Kluppens if she is more comfortable writing or performing, the answer is immediate. "Performing," Kluppens says. "I find writing lyrics very hard. It's hard work for me, it's a big struggle, but when I'm onstage, everything comes naturally. I don't overthink it, I just go with the flow. But when I write lyrics, I kept on thinking and overthinking." Where Lijnen is garrulous, Kluppens is a little more pensive, delivering each answer with more due consideration. When we ask if their music will translate outside of Belgium, Kluppens replies, "I don't know if it will-I hope it will." Both artists point out that the group hold an intensity and honesty that makes them shoo-in's for the live setting. It's clear from the conversation that Whispering Sons are anxious to get back onstage. They've been sitting on this album for quite some time. "[We're] very happy that the album got released," Lijnen says, "[because] we had to wait for seven months to finally release it. So, we're very happy with the results,the reviews, and what people are thinking about the albums." Even more interestingly, the album was mostly structured in the years leading up to the Global Pandemic. "The music was written in 2019," Lijnen confirms, "and when all the instrumental demos got written and finalised, Fenne started writing the lyrics.." "I actually started when the lockdown started," Kuppens interjects. "I thought, 'Yeah, I got a lot of spare time, so why not try to finish the songs?' Because Kobe had been writing so many demos, and it was just stacking up, so then I finally had the time to focus, and start writing the lyrics." "And where do Whispering Sons get their ideas from? I always have a couple of poetry books lying around, like Sylvia Plath," Kuppens says; "Lyrics by Ben Smith. To read a bit, and see how they use meanings...I can't really pinpoint one lyricist." Like Kluppens, Lijnen misses the days when performers could express themselves on the boards of a theatre, tavern or arena. "I think we're a real live band. I think we're not very good instrumentalists..." Lijnen and Kluppens talk privately in Flemish, before Lijnen returns with the appropriate translation: "We can manage our instruments; we can play decent, but we're not virtuosos. We play our own style, which is why we really love the stage. As Fenne says, we're really free to do our thing. In the studio, we're not really studioheads. We don't really like to..I don't know...When I'm writing or recording a song, I want to play a good take and then it's okay. I'm not like 'Overthink it' or put too much focus on the details.' We're more of a live band, performing in front of an audience, not thinking too much about .." Despite his apparent youth, Lijnen has been doing this a long time, as the record shows: "I started writing music when I got to learn piano and guitar. I started writing songs when I was thirteen, fourteen years, but there were just trying stuff out. When you're learning your instrument, you're jamming a bit, and learning to write the songs in small things. I guess, like in the band kind of way-writing for a band-that started with Whispering Sons. I never played in another [inverted commas] 'real band', so I just started writing [inverts again] 'real songs' when I started with Whispering Sons." Can British and Irish audiences expect a tour from Whispering Sons? "We're doing a tour in November," Lijnen replies. "Eight shows in England,: Scotland, Wales, but no Ireland." Damn! "It's a shame," Lijnen says, noting my Irishness. "Last year, we played in Ireland. We did a show with Editors on..Vicar Street? It was in Dublin, and it was a very cool experience. It was a nice crowd, cool city as well, Dublin." "I liked it," Luppens adds. "It was a new experience: bigger stages, bigger production. Everything was bigger." Luppens giggles: "The bigger , the better, eh?" With any luck, things will continue to get bigger for Whispering Sons!
Band Links:-
http://www.whisperingsons.com/
https://www.facebook.com/WhisperingSons/
https://twitter.com/whisperingsons
Play in YouTube:-
Have a Listen:-
Picture Gallery:-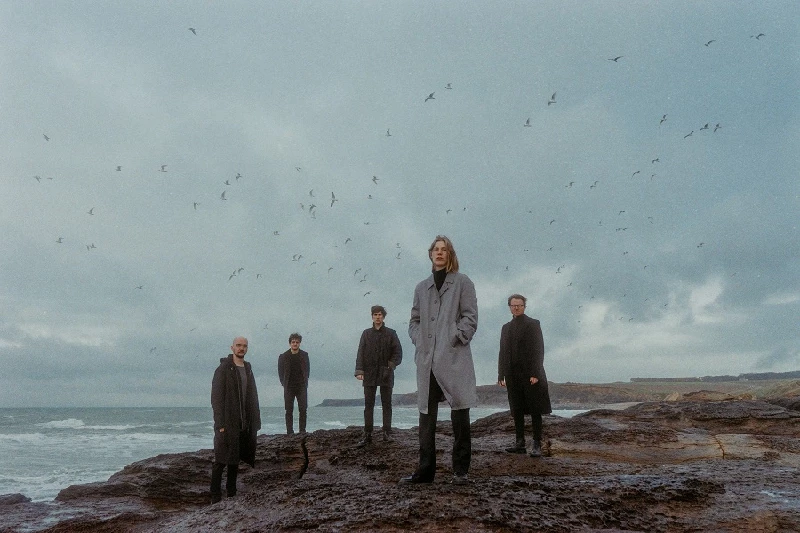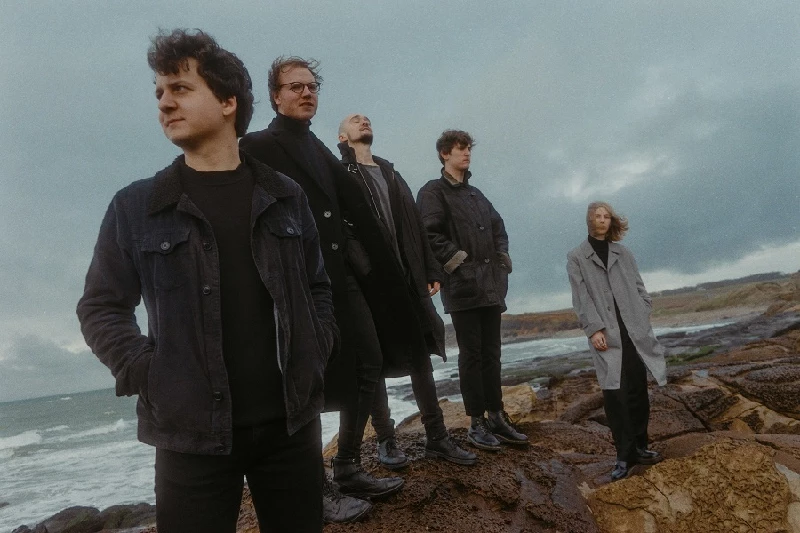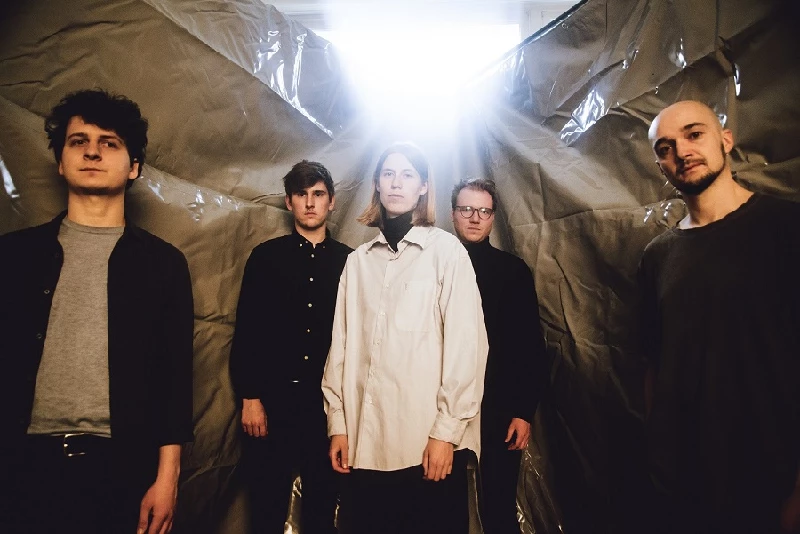 intro
Belgium post-punk band Whispering Sons talk to Eoghan Lyng about their critically acclaimed second album 'Several Others' and forthcoming British tour.
interviews
---
Interview (2018)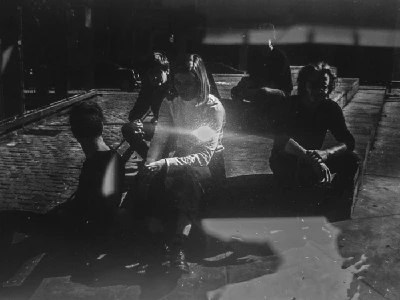 John Clarkson speaks to Fenne Kupppens, the vocalist with Brussels-based post-punk band Whispering Sons, about 'Image', their forthcoming debut album.
Pennyblackmusic Regular Contributors
---