---
published: 5 / 5 / 2021
---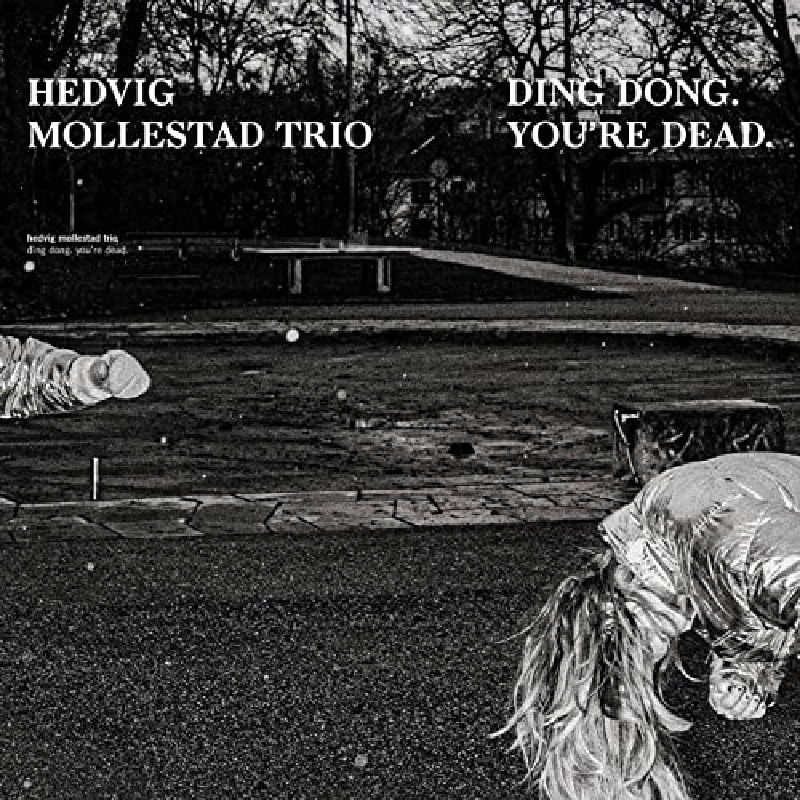 intro
Baffling and energetic cross genre album from Norwegian act Hedvig Mollestad Trio, which combines loud krautrock, prog, jazz and garage punk rock
Recorded in the Winter of the Year 2020, 'Ding Dong, You're Dead' captures precisely the then mood by use of very little means. Featuring Hedvig Mollestad Thomassen on guitar, Ellen Brekken on bass, though with a surname like Brekken she should of course be playing percussion, and Ivor Loe Bjørnstad on drums, they are a genre and perhaps gender defying trio for this century. I quite like how the album is not titled 'Bang Bang, You're Dead' yet 'Ding Dong, You're Dead'. The devil is in the detail. Staccato basslines and rolling drum patterns embark on a stupendous battle with Hedvig's fiery but also touching play on the guitar snares. as if there's no moment to lose. Screeching psychedelia and throbbing kraut rock, let alone wild garage rock, with a good deal of surfing twang too, mould with steady jazz patterns. 'Ding Dong, You're Dead' toils with concept and momentum whilst churning out the best a trio can get from temporary isolation. Hedvig Mollestad's guitar does set the tone here, ranging between Jimi Hendrix and the Penguin Cafe Orchestra, or Ry Cooder if you must, yet it's her two companions that turns this album into such an enthralling sound experience. Wild and mild.
Track Listing:-
1
Leo Flash' Return To The Underworld
2
All Flights Cancelled
3
Ding Dong. You're Dead.
4
Gimbal
5
Magic Moshroom
6
The Art of Being Jon Balkovitch
7
Four Candles
Band Links:-
https://www.facebook.com/HedvigMollestadTrio/
https://hedvigmollestadtrio.bandcamp.com/
https://twitter.com/HedvigMollestad
https://instagram.com/HedvigMollestadtrio/
Label Links:-
http://www.runegrammofon.com/
https://www.facebook.com/Rune-Grammofon-267695363296413
Play in YouTube:-
Have a Listen:-
Pennyblackmusic Regular Contributors
---