---
published: 7 / 4 / 2021
---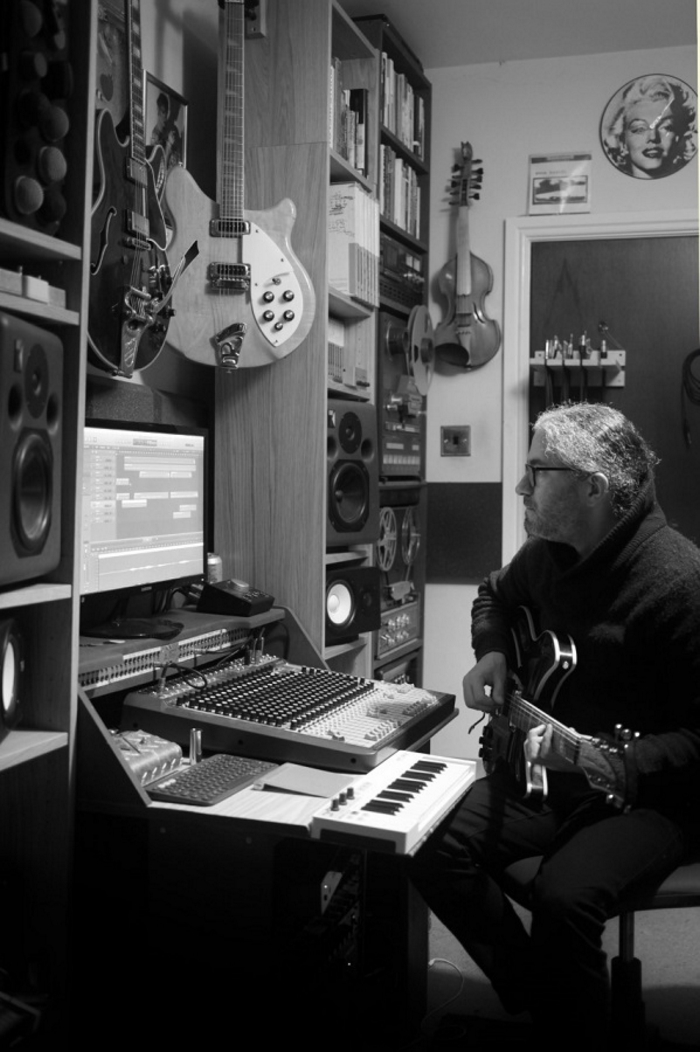 Named after a rare gigantic vulture that was only seen in the UK for the second time last year, Lammergeiers is the new project of Manchester-based musician and multi-instrumentalist James Youngjohns. Youngjohns was previously in Last Harbour and Anna Kashfi, and Lammergeiers' debut album, 'And I Will Wake the Dawn Itself', which has been released on vinyl and download on Little Red Rabbit Records, maintains both those bands soaring forces, moving from shimmering, more introspective passages to thunderous, orchestral rock soundscapes. While both Last Harbour and Anna Kashfi worked increasingly with strings, Lammergeiers' focus is on woodwind and electronic instruments. 'And I Will Wake the Dawn Itself' involves both a saxophone and a clarinet, and Youngjohns also experiments with synthesizers, a mellotron and a dulcimer as well as guitars. Recorded initially on vintage equipment and then built up, there is also an element of classical music in Lammergeiers as 'And I Will Wake the Dawn Itself' is split into four movements, which are then in turn divided into sections. Pennyblackmusic spoke to James Youngjohns about Lammergeiers and 'And I Will Wake the Dawn Itself'. PB: It has been eleven years since the last Anna Kashfi album 'Survival' and six years since the most recent Last Harbour album 'Caul'. Have both these bands split up or do you see them as being in hiatus? JAMES YOUNGJOHNS: I think as far as Anna Kashfi is concerned it came to a natural stop - we had a couple of tries at a follow up to 'Survival' but it felt like going through the motions for the sake of it and I think eventually we felt maybe it was time to lower the curtain. We did write one great song in that period, which was 'Death of an Englishman', but we hadn't a clue what to do with it - it was so different to anything else we had at the time - so it ended up back on the shelf. It's one of those where Sian and I are still great friends, we can still work together if we want to under the Lammergeiers umbrella without the baggage that an Anna Kashfi record would bring with it so I'm happy with that. Last Harbour I honestly don't know - I love the band, I'd like to think there's another Last Harbour album to be made some time but it's David Armes and Kev Craig's call. The heart of the band was always those two. I hope I'd make the cut if they do but heck, even if I'm not on it I hope they do another. David and Kev have been active doing ARC Soundtracks and Howard Jones is busy with Blue Orchids so everyone's happy doing their own thing for the time being. PB: hat have you been doing in the interim musically? Have you been involved in any other projects? JY: I had a definite break after Last Harbour. It's a tough thing knowing when to call time when you're at that sort of level where you're never quite making the break even point. There's always a sense of making progress, that the next record is going to be the breakthrough and then suddenly you wake up one morning and you're approaching middle age and you're still sleeping on floors playing to fifty people in a basement 1, 000 miles from home and thinking this wasn't where I thought I'd be at this point in my life. So I just stopped - I bought a couple of expensive guitars and played them in my front room relearning songs I'd played when I was a teenager and first starting the journey, and eventually after a year or so I missed being creative and started to ease back into it but even then for a long time there was no game plan - one of the reasons Lammergeiers is such a broad range of material is I genuinely didn't think it was going to be an album, it was just having some fun making a racket in my little bedroom studio. I feel like this new decade, despite the horrible start, has been a bit of a creative renaissance for me, this year I've already made a record with a Canadian harp player I'm really excited about and I'm about to go into the studio with Matt Hill to record an album. PB: Lammergeiers is your first project as 'band leader'. What did that involve in comparison to your other projects? Was it an experience that you enjoyed? JY: I never really thought about it. T o be honest, with Anna Kashfi I was the de facto and leader on the basis of being able to argue until everyone else gave up and let me have my way on it. There were nice little perks, I guess, I loved being able to do the artwork and make calls about design and how it was released on my own. I guess also simply not having to worry about fitting in with other people took the pressure off and made it more about the music for me which was great. PB: 'And I Will Wake the Dawn Itself' features Dan Melrose and Sian Webley on vocals. Sian was in Anna Kashfi with you. Who is Dan Melrose? What about the three other members, Peter Martin, Emily McArthur and Claire Knox? Do you see Lammergeiers as a revolving project in which you are the main member or do you see its line-up as being fairly solid? JY: Dan is Sian's partner and has been around the Manchester music scene as long as I can remember, he's a really talented chap. He's one of those people who has a commendably broad interest in music, whenever I ask what he's been up to it's alway an answer I wasn't expecting like he's formed a Jewish hip hop ensemble or making a cock rock album, and that's the sort of attitude I love in musicians. Pete is one of my oldest and dearest friends and I'm sure we'll be making records together in our 80s. Claire was the main creative force behind Shield Patterns and currently plays in A Sun Amissa, and Emily is a classically trained jazz aficionado who I used to work with - in both cases I was really keen not to use strings as they'd been such a big part of my previous bands and woodwind, particularly with Bowie's 'Blackstar' ringing in my ears, seemed like a good way forward. I think it'll be a rolling cast, I'd love to work with everyone involved again but equally calling it a collective where people can come and go feels like it has much more creative potential. We'll see. It could go anywhere from this point. PB: 'And I Will Wake the Dawn Itself' consists of four parts, which are then divided into between two and four sections that then segue into each other. Were these sections written initially as individual pieces or was the intention from the outset to put them together? JY: They were all separate pieces. The original pieces actually date back some years to the period around the time Last Harbour were working on 'Caul', and they weren't something I saw as material for a new project, more that I was feeling a bit restricted by the way I'd been writing and this was an exercise in thinking out of the box. Last Harbour were based in a little studio in Stockport and there was an 8 track tape machine in there, so I used to go in on a Sunday morning and load up some tape and write a piece of music with whatever instruments were about in the control room, just whatever I could plug straight into the tape machine. I filled up about three rolls of tape then got bored and forgot about them. In 2018 I ended up with the same tape machine back at my flat and had the sudden curiosity to see what was on the tapes, and it felt like maybe there was a project to be had out of them. Joining a bunch of tracks together was something I've talked about doing before, I remember trying to sell Last Harbour on the idea when we were making 'Caul', and I think it's about loving the idea that a record should be more than just a bunch of songs, that a great album creates a world that the songs inhabit and this feels like a logical way to develop that sense. It also helped with the fact the material covers a lot of rather disparate influences, it was easier to deal with those huge leaps in genre by making them part of an overall narrative and that was something I was very conscious of stitching it together, to make the pieces flow into each other even when crossing a considerable stylistic gap. I think albums are a bit of a dying art these days, and it's a shame. Albums were a huge thing for me as a fan - I never just wanted to pick my favourite songs, the experience of the whole record was really important to me. I hope that comes across with this record, it's meant to be listened to from start to finish and it's more than just the sum of the individual tracks. PB: How much of this album came out of improvisation between the six of you and how much of it was more structured? JY: By the time anyone else was involved it was already roughly structured as it sounds now, so from that perspective every one had fixed points to work within. What I tended to do was approach the musicians and say, I can hear you on this bit so I want you to play from between a couple of time codes then sit back with my arms folded and see what they did… so they were totally free to do what they wanted and I didn't give direction beyond saying when I thought they were on the right track. PB: You take your band name and much of the influence of the album from the Lammergeier, a rare but huge vulture that was spotted for only in the second time in the UK in the Peak District last summer. Were you amongst those birdwatchers who travelled to the Peak District to see it? What was the appeal to you of the Lammergeier that you named your band after it? JY: I've always loved vultures - they occupy this strange position where they're rarely loved. You have that cultural assumption that they're the bad guys waiting for misfortune to befall someone else so they can swoop in but they're not that at all, they're a critical part of our ecosystem in terms of clean-up and disease management and they're part of the circle of life. As a band name, it was really just a word I liked, I remember reading the name in bird books when I was little and it just had such an exotic, romantic ring to it. But seeing one had always been on my bucket list so when that stray bird settled in Crowden last summer I spent quite a bit of time up there. It was a wonderful experience. It's such a beautiful and peaceful place and I'd drive up in the early morning, set off into the hills with a flask of tea and some sandwiches and sooner or later she'd come and say hello. I must have gone up there ten times or so and sometimes she'd be around for hours, coasting up and down the ridges looking for food. It did feel like a bit of an omen, having the bird show up so incongruously on my doorstep just as the album was ready to go. PB: One of the main themes of the album seems to be the contrast between the freedom of nature and the routine and entrapment of urban living. Did you give Sian and Dan themes to write about or was this just what came out? JY: I don't remember really giving any guidance, I think there was the odd one we tried more than one lyric over, but beyond that it was up to them to respond to the way it sounded. I think we had a couple of things in place early on, the piece called 'The Pioneer' which is a field recording of a street preacher I made in British Columbia and we had the opening monologue in place early on, which gave some additional context to what were are shooting for. PB: Why have you decided to release the album on vinyl but not in a CD edition? JY: The problem with CDs is scale,. Doing less than 1, 000 is pointless due to the economics of it and that's a lot to shift when so many people just stream albums anyway. Anyone who has been in a minor league band will know that feeling of having boxes and boxes of unsold CDs mocking you from the top of wardrobes and the back of drawers, I didn't want a repeat of that. We originally weren't going to do any physical copies but then I discovered this place that does lathe cuts. They're hand done one after another so it's a really cool hand made process and they have a kind of scratchy lo-fi quality that suits the material perfectly and makes me think of all those old LPs I used to buy at the legendary Sifters Records in Burgage when I was a teenager. It's a shame in a way as I do like CDs as a medium, but we had to do what was right for the band and expectations of how its going to sell. PB: Will there be a second Lammergeiers' album and do you plan to play gigs? JY: Definitely yes to the first. We had so much material for this one and when we were in lockdown last year I but a bunch more of it together, so there's a volume two on its way fairly soon. Gigs, no idea - what with Covid and the current government's determination to make it impossible for musicians to tour outside the UK it's hard to see it happening but, hey, who knows. PB: Thank you.
Band Links:-
https://lammergeiers.bandcamp.com/
Play in YouTube:-
Picture Gallery:-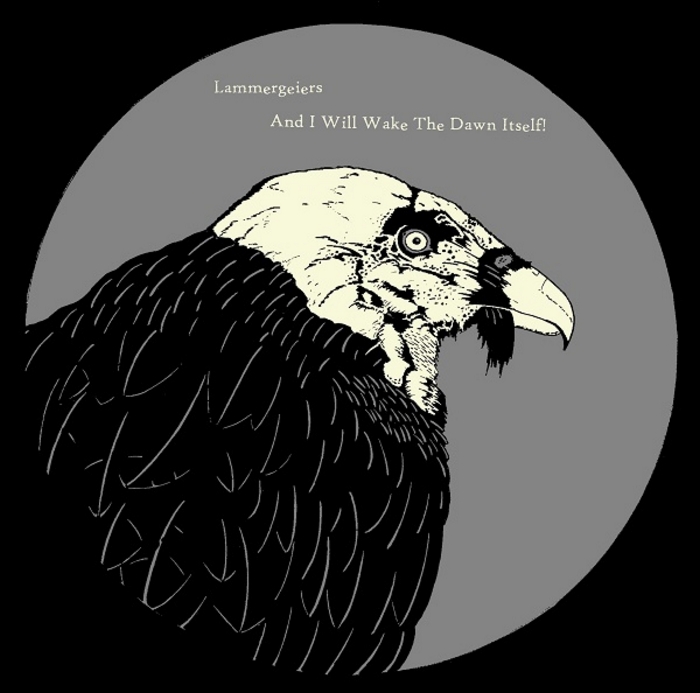 intro
Last Harbour and Anna Kashfi's James Youngjohns speaks to John Clarkson about his new project Lammergeiers and their debut album, 'And I Will Wake the Dawn Itself'.
Pennyblackmusic Regular Contributors
---