---
published: 8 / 3 / 2021
---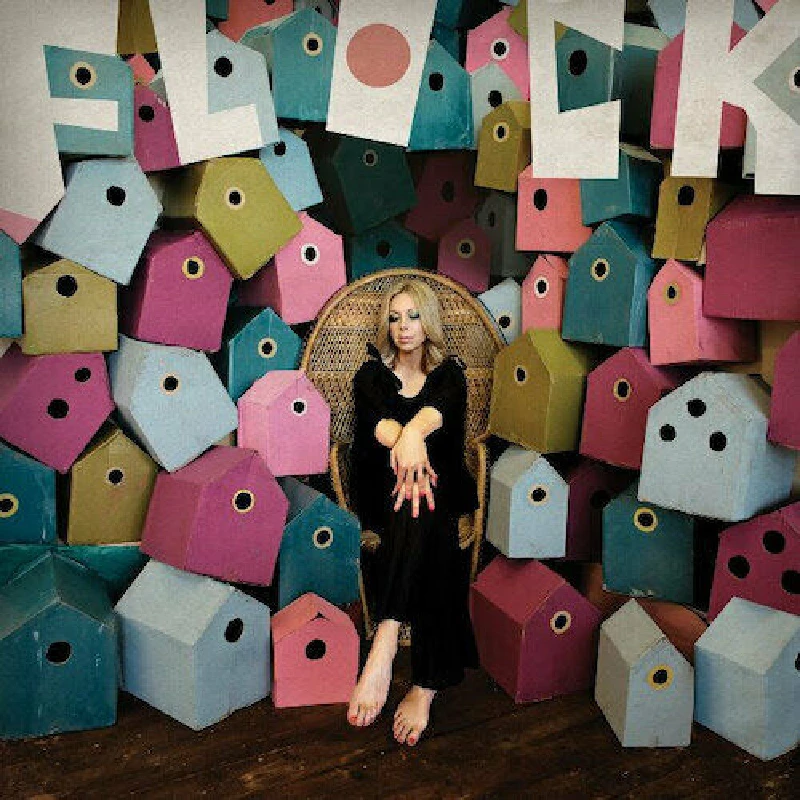 intro
Optimistic latest album from 'Modern Kosmonaut' Jane Weaver which provides a vision for the brighter future that we all need
I have a Midsummer Night's Dream for 2021. I want to watch the sun go down in the company of those I love in a beautiful part of the Peak District, listening to this album. This is the most energetic and optimistic new music I have listened to for a long time and it is all the more remarkable because it is a product of 2020. Jane Weaver has been described as a Modern Kosmonaut. She is certainly an artist who has changed and shifted over the years, exploring and expanding her boundaries, Back in the day our paths should have crossed in the early Nineties when she was on Rob Gretton's Manchester Records label. We could have met in 2007 when she was the inspiration for a club night at the Dulcimer bar in Chorlton, Manchester with its emphasis on past and present psych folk women artists. When I did finally find her intriguing music, it had the same impact on me as first discovering Lavinia Blackwell and Alison Goldfrapp. This new album is receiving deservedly enthusiastic reviews. She's described it as pop music for post-new-normal times. There's a cosmic and expansive theme to this new pop music, reflecting her approach to the album. "The revolution accidentally happens because so many people visualise the same ideals and something supernatural occurs. Everyone is exhausted with social media, inequality and the toxic masculinity of world leaders contributing to a dying planet." That's a big ask for reinvented pop music, but this set of tracks has the potential to get things moving. 'The Revolution of Super Visions' was released as a single in October 2020. A second single from the album, 'Heartlow', is due for release in March 2021, accompanied by a psychedelically beautiful video. There are funky dance tracks and spacey cosmic vocals and instrumentals. It's music that reflects her past work as part of Kill Laura and Misty Dixon, and as a solo artist who has embraced folk, psychedelia, Americana and electronica. There's a huge sense of optimism as her music transports us from the introspective world we have all inhabited for the last twelve months into a cosmic expansiveness and the promise of brighter days ahead. There were plans for a tour in June 2021, and that has now been postponed until November and then through to early 2022. It will be worth the wait. The final track, 'Solarised', is the one I'll be dancing to as the sun goes down on Midsummer's Eve. Many years ago, back in the early 1980s, I heard Holger Czukay's 'Persian Love' and fell in love with its otherworldly sound. This track transported me back to that time. Maybe this is the power of visualising the same ideals and creating something supernatural. Coincidentally Jane Weaver collaborated with another member of Can, Malcolm Mooney on her 2017 album 'Modern Kosmology'. This is a powerful album, both for Jane Weaver as an artist but also for those who listen to it. It's a vision for the brighter future that we all need.
Track Listing:-
1
Heartlow
2
The Revolution Of Super Visions
3
Stages Of Phases
4
Lux
5
Modern Reputation
6
Flock
7
Sunset Dreams
8
All The Things You Do
9
Pyramid Schemes
10
Solarised
Band Links:-
https://janeweavermusic.com/
https://www.facebook.com/janeweavermusic
https://twitter.com/JanelWeaver
Label Links:-
https://twitter.com/firerecordings
https://www.facebook.com/Firerecords
http://www.firerecords.com/
https://firerecords.bandcamp.com/
https://instagram.com/fire_records/
https://www.youtube.com/user/FirerecordsUK
photography
---
Photoscapes (2018)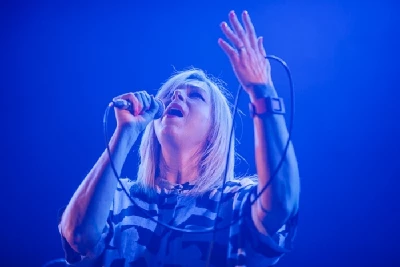 Keith Ainsworth photographs experimental musician Jane Weaver at the Olympia in Liverpool.
Pennyblackmusic Regular Contributors
---