---
published: 12 / 8 / 2017
---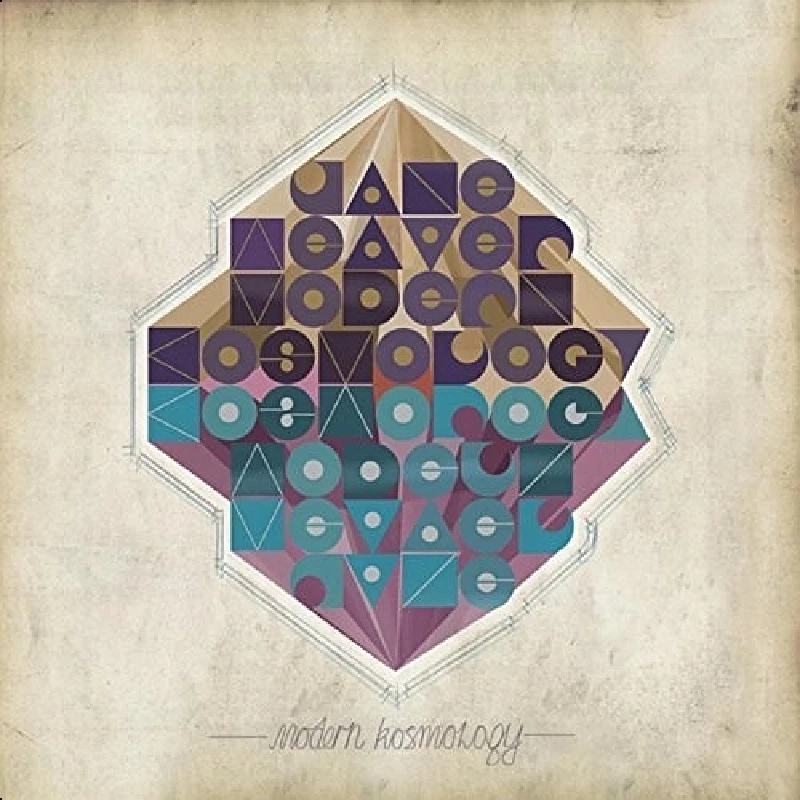 intro
British musician and singer Jane Weaver creates an ambitious tapestry of electro, pop, rock, folk and jazz on sixth album
The title of Jane Weaver's sixth studio album at once sets up expectations of something indebted to so-called German 'kosmische' music, and her reliance on vintage synths for tracks like 'Slow Motion' is indeed strongly evocative of its original 1970s era. So too are the straight-ahead rhythm passages of 'H>A>K', and the drum machine and Kraftwerk-like sound of 'The Lightning Back'. Still, it would be wrong not to add that these elements are well blended with those of other musics, like the jazzy rhythm of the title track itself. Above all, her own quietly passionate voice distinguishes what she has created here from being merely derivative, instead elevating many of the songs into something individual and coolly memorable. 'Did You See Butterflies?' has a strong melody and some inventive harmonies, while 'Valley' plunges into her folk roots (as part of Misty Dixon), in a stark yearning over birdsong, stately guitar and violin. Her collaborators on this album are unfortunately uncredited but important, subtly so on 'Valley' but forcefully in the drumming of 'The Architect', the album's most dynamic track, where continual tom tom rolls and snap snare fills, cemented with bass synth, are the foundation over which Weaver erects brightly shimmering notes, building to the mysterious affirmation, "You are the architect". 'Slow Motion' (a nod to Can's 'Flow Motion'?) makes her vocal unusually prominent, when elsewhere it is often treated in some way or at least pushed further back. This has the effect of increasing the sense of a vulnerable, somewhat nostalgic mood. Acknowledged at least in the press release, later on it is Can's first vocalist Malcolm Mooney who declaims on 'Ravenspoint' an acceptance of mortality ("We're on our way to dust"), around which Weaver's voice spills in heavily-echoed waves as strings crescendo. Not everything is so successful. 'Loops in the Secret Society', though it has some lovely vocal harmonies, is oddly coupled with repetitive guitar strumming and discordant notes that suggest someone accompanying another song entirely. Stuck on the same unrelenting level, it's ultimately dull. And concluding song 'I Wish' drives along pleasantly, enriched by synthesiser spurts, yet feels underdeveloped compared with its companions. But there is still plenty here to make it worthwhile visiting Jane Weaver's universe. If it is an aural patchwork, it is still original enough to mean there is no necessity to use the words motorik or Krautrock. Damn.
Track Listing:-
1
H>A>K
2
Did You See Butterflies?
3
Modern Kosmology
4
Slow Motion
5
Loops In The Secret Society
6
The Architect
7
The Lightning Back
8
Valley
9
Ravenspoint
10
I Wish
Band Links:-
https://janeweavermusic.com/
https://www.facebook.com/janeweavermusic
https://twitter.com/JanelWeaver
Label Links:-
https://twitter.com/firerecordings
https://www.facebook.com/Firerecords
http://www.firerecords.com/
https://firerecords.bandcamp.com/
https://instagram.com/fire_records/
https://www.youtube.com/user/FirerecordsUK
photography
---
Photoscapes (2018)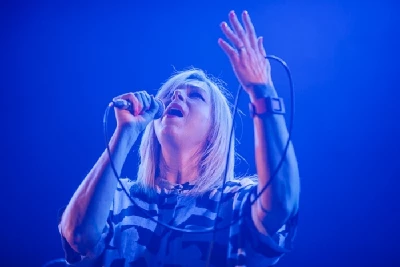 Keith Ainsworth photographs experimental musician Jane Weaver at the Olympia in Liverpool.
Pennyblackmusic Regular Contributors
---